Specialized Soil Searching has partnered with the Beechworth Chain Gang Mountain Bike club to host a Dig Day and Trail Building Education night on March 4th & 5th.
Over two days we will be providing all local trail builders and volunteers the opportunity to learn about sustainable trail building/maintenance tips, tricks and techniques from some of the best professional trail builders in the industry, Contour Works. We will also be premiering the latest unreleased Soil Searching short film on Australia's first MTB Hall of Fame inductee and World Trail owner Glen Jacobs at the trail evening session at Bridge Road Brewers.
Education Evening Event: 
https://www.facebook.com/events/1019456338923139
Dig Day Event: 
https://www.facebook.com/events/990088128270355
Donate for your chance to win BIG!
How does winning a custom Specialized Soil Searching Stumpjumper EVO (S3) sound? To help support the maintenance of the trails in the Beechworth region, Specialized Soil Searching is donating a custom Soil Searching Stumpjumper EVO to the Beechworth Chain Gang Mountain Bike Club. The custom painted Stumpjumper EVO is being raffled off with the winner to be drawn at the Dig Day event on Saturday 5th March. All money raised will go back to the club to continue the development and maintenance of the trails within Beechworth and the Victorian high country. Every donation of over $5.00 goes in the running to win the bike or one of 2 runner-up prizes;
Donate and go into the draw here: https://asf.org.au/projects/the-beechworth-chain-gang/
THE GRAND PRIZE!
One-of-a-kind custom painted Specialized Soil Searching Stumpjumper Evo Bike (S3 size)
Frame: Stumpjumper EVO S3 Carbon Frame
Fork: FOX Float 36 Rhythm Fork
Shock: FOX Float X Performance Shock
Brakes: SRAM Code RS Brakes
Drivetrain: SRAM GX Eagle 12-Speed
Wheels: Roval Traverse Alloy
Tyres: Soil Searching Butcher T9 Grid Trail / Eliminator T7 Grid Trail
RUNNER-UP prize 1:
Specialized 2FO Shoes and Ambush Helmet
RUNNER-UP prize 2:
2x Soil Searching Tyres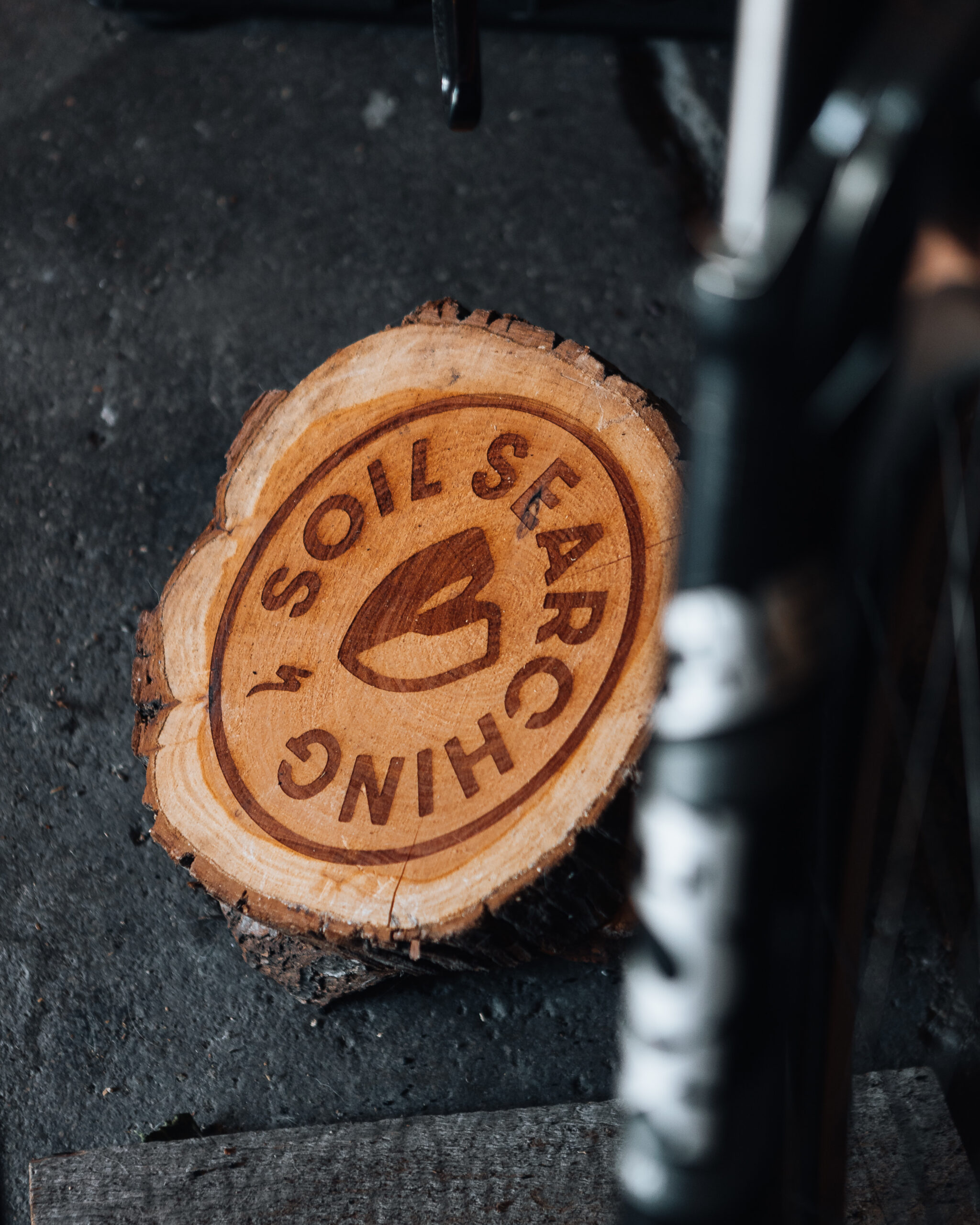 We love it when bike companies 'give back' and support the local bike scenes and leading the way right now here in Oz, and around the world, is Specialized via their Soil Searching program.  Soil Searching is a movement to recognize, celebrate and support the unsung heroes of mountain biking; the trail builders and trail organizations who tirelessly maintain and shape what our sport is built on. Trail building requires equipment, time, hard work and some money to pay for much of the above to help support the development and maintenance of the MTB trail networks around Australia, Specialized Soil Searching is committed to hosting dig days, local fundraisers and sponsoring trail builders to create and provide opportunities to further the development and maintenance of trail systems that are the lifeblood of our sport. To learn more about Soil Searching visit: https://www.specialized.com/au/en/soil-searching