This scraggly bearded human is one of our senior bike and product reviewers here at [R]evo. He brings more than 27 years of MTB experience and passion to our editorial landscape, along with an ample share of banter and giggles behind the scenes.
Scotty has a wealth of technical knowledge and he articulates his reviews with the perfect blend of firsthand insight, chatty trail notes and unbiased opinion. You've probably read dozens of his gear reviews over the years across our pages and witnessed him pushing countless bikes to their limits up on our digital channels, but today how about we turn the spotlight on to the man himself and learn a little about what makes this big 'ol lanky bastard tick?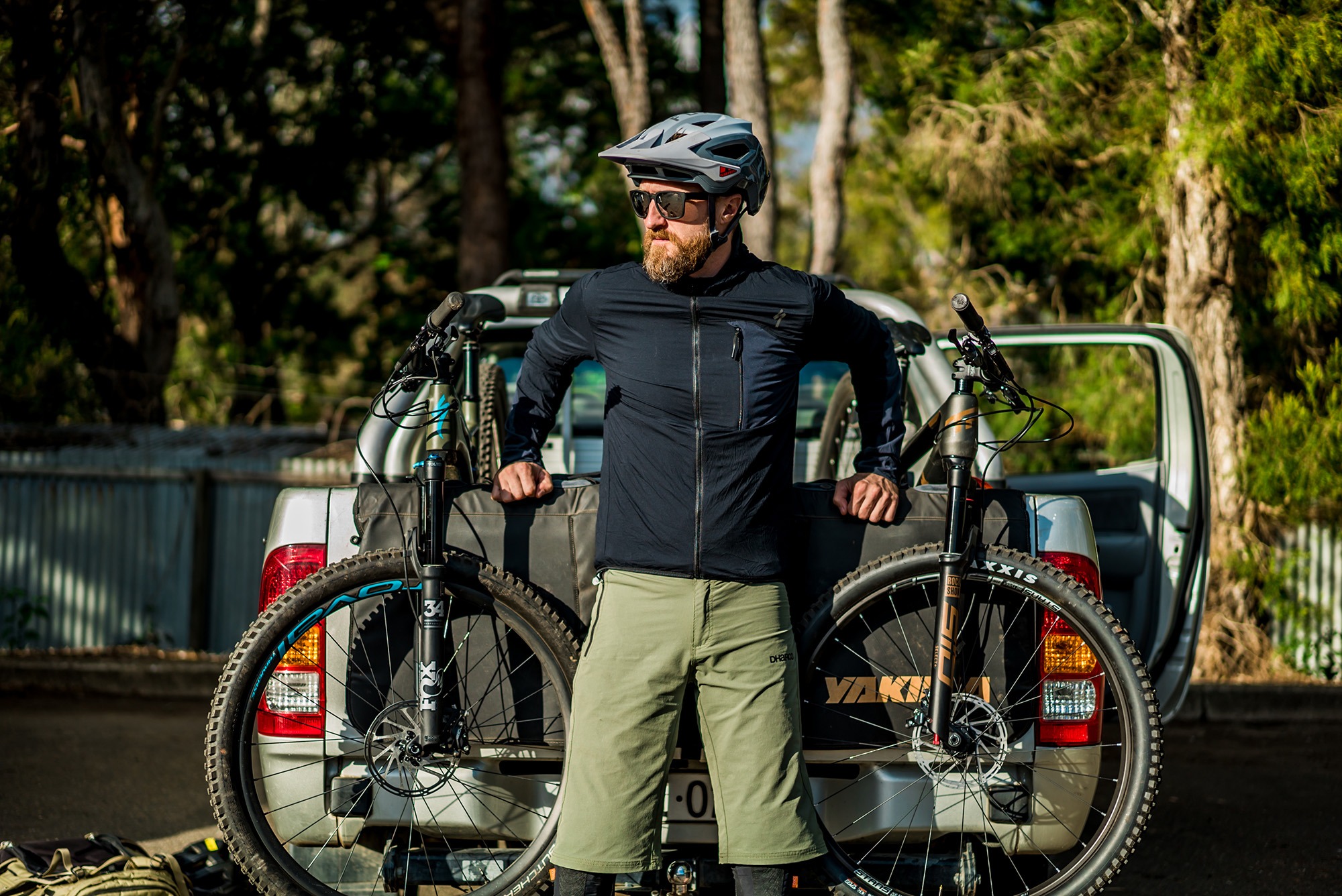 Alrighty, so how long have you been riding for?
A little too long ha! I have been riding MTB now for around 27 years. A lot of people don't know this, but I was a pretty serious about triathlons back in my teens, but my Dad bought me a mountain bike when I was 14 and I haven't looked back. Eventually MTB took over full time and I got into DH racing and a bit of dirt jumping. I do a lot of enduro style riding nowadays, but I still love it today as much as I did back then.
Around which edition/number did you first get involved with the mag?
Sort of from the start in a way. Jono Taylor and I have been good mates for a long time, we used to race a ride together back in the glory days of MTB and we still ride together today. I remember chewing the fat with JT over a couple of beers when he developed the idea for Revo. Since then Revo has been a huge success. But it's probably been in the last 4 years I have taken on an actual role with Revo with product reviews and editorials.
What do you dig most about being a part of the mag?
To be honest they are a lot of things I love about Revo but in short, it's a rider's mag/media company. Revo is produced by riders who are for the riders. Revo have always had their finger on the pulse with new gear and they know what riders want to read and hear about due to the fact the whole team are part of the MTB culture, this has no doubt attributed to its success. The attention to detail everyone pays to the mag gives people a super good product yet maintains that MTB vibe without all the commercial mumbo jumbo. We're all just all a bunch of punk rock kids that love MTB.
Describe your ultimate style of trail?
Far out that's a tough one. I really like a trail that has heaps of flow and variety. It has to have a good mixture of rough stuff, tech sections and some good corners you can tear into along with some decent booters thrown in for good measure. Oh yeah, it's also got to be fast, love the fast stuff! Nothing better than being absolutely pinned.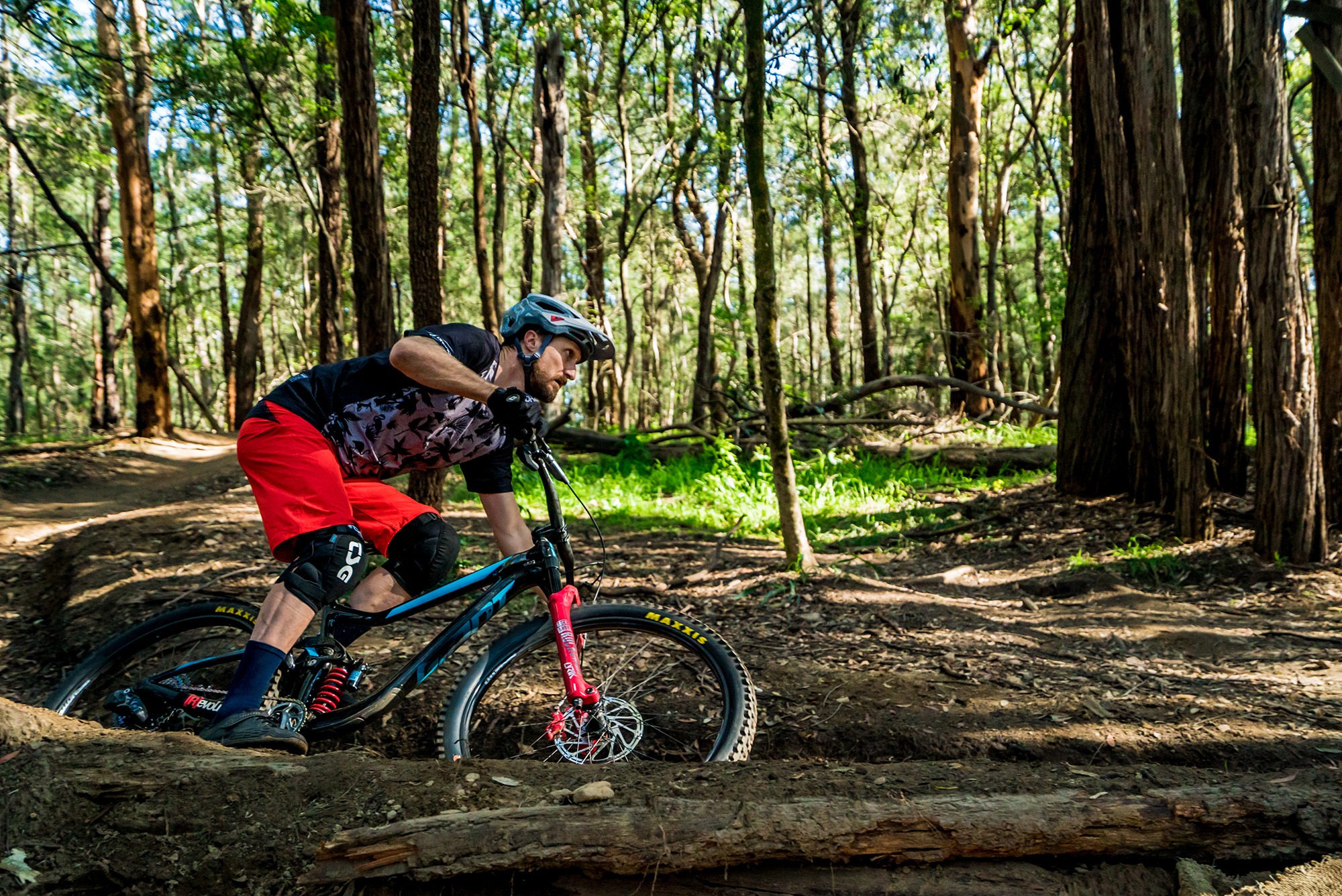 Top 3 places you've ever ridden?
That's another tough one. I have been lucky enough to ride in some cool places over the years and it's not always been about the riding as much as the vibe of the place you visit and the mates you are with. But if I must name three.
Blue Derby in Tassie, super cool trails, heaps of variety, heaps of cool jumps and corners not to mention it is such a nice place to visit.

Whistler Canada, I don't need to explain why, mind blowing.

My local Trails in the Blue Mountains, I know that might sound a bit biased, but I will always have a soft spot for my locals. They're rough, super-fast natural MTB trails, the kind of the way we intended MTB trails to be.
3 destinations that are currently at the top of your bucket list of places to ride one day?
With so many places popping up its hard to choose but I'd really like to ride Mammoth Mountain USA. With the nostalgia of that place with all the old DH races that happened there it would be a cool place to go, I am not sure why I haven't been.

Tignes France, I have heard a lot of good things about this place, plus I have a good mate that lives there who I haven't seen in years, so I'll have to get this one done.

Kicking Horse Canada, I have been to Canada a few times now and I haven't managed to get here, I have heard nothing but good things about this place not to mention the fact it's in Canada. Awesome place, full of awesome people.
What is the all-time favourite bike you've ever owned?
I have been lucky enough to own and ride so many good bikes especially lately. But it would be tough to choose between my first ever mountain bike being a Diamond Back Topanga, I know that sounds stupid but it's the bike that got me into the sport. I also loved my fist ever Giant ATX One DH bike. That thing was a weapon.
What is your favourite bike you've never owned just admired from a far?
Probably a Foes DHS Mono. I had a couple of mates that had one back in the day and I was always super jealous. Even by todays standards those things just looked so damn cool.
Which has been your favourite [R]evo cover shot to date?
Again, this a hard one to choose, I was always a fan of Wacka being upside down on the cover. I remember that day when he first landed a backflip all those years ago, he was super pumped, so I always liked that cover. But if I had to choose one I reckon the shot Matty Staggs took of young Harrison Dobrowolski a while back. I know how much work Matty puts into his photos and edits for the mag so to get a shot like that was awesome, absolute banger of a photo.