We've been putting in a crazy amount of trail hours on Shimano's Di2 XT group set for months and now it's time to grab yourself a beer and read about how it performed.
Shimano's reputation when it comes to pushy components speaks for itself. When Shimano Di2 first appeared back in 2009 with their Dura-Ace Group Set and then Ultegra it was inevitable that we MTB punks would get a slice of the action. In 2014 we got an insight with their debut of the XTR Di2 MTB Group set which they ran in conjunction with the mechanical XTR option. So I guess it was only a matter of time before we got the XT version.  Well it's here, and like XTR Shimano, still offers a mechanical version of XT alongside the XT Di2. With the XTR group being beyond the price range for some, the question of affordability would no doubt be a focus with the XT. 
Even though the XT's pricing is far more competitive, athletically the individual parts that makeup the group set still look bloody good! With a gloss charcoal finish and a similar look to XTR we actually prefer the look of the XT. With XTR's reputation of being the sure way to pimp your ride by boosting your bikes components with any form of shiny space aged, aero dynamic, carbon fibre, titanium teaser you know your wallet can take a pounding. The XT is by no means a cheap piece of material but it will cost you a lot less than XTR and at least you won't cringe every time you glance a rock at the rear derailleur height. To put it all in perspective, the XT Di2 is comparable in price to your standard mechanical XTR components. In fact the electronic XT is cheaper.
What's impressive about the digital group set is it looks very neat and tidy. Sure, the rear mech appears a little larger than the mechanical version due to the electric motor housed within the unit, but by no means does it look odd.  Apart from that the mechanical and Di2 groups looks very similar, there are however some advantages of the Di2 which we will get to shortly.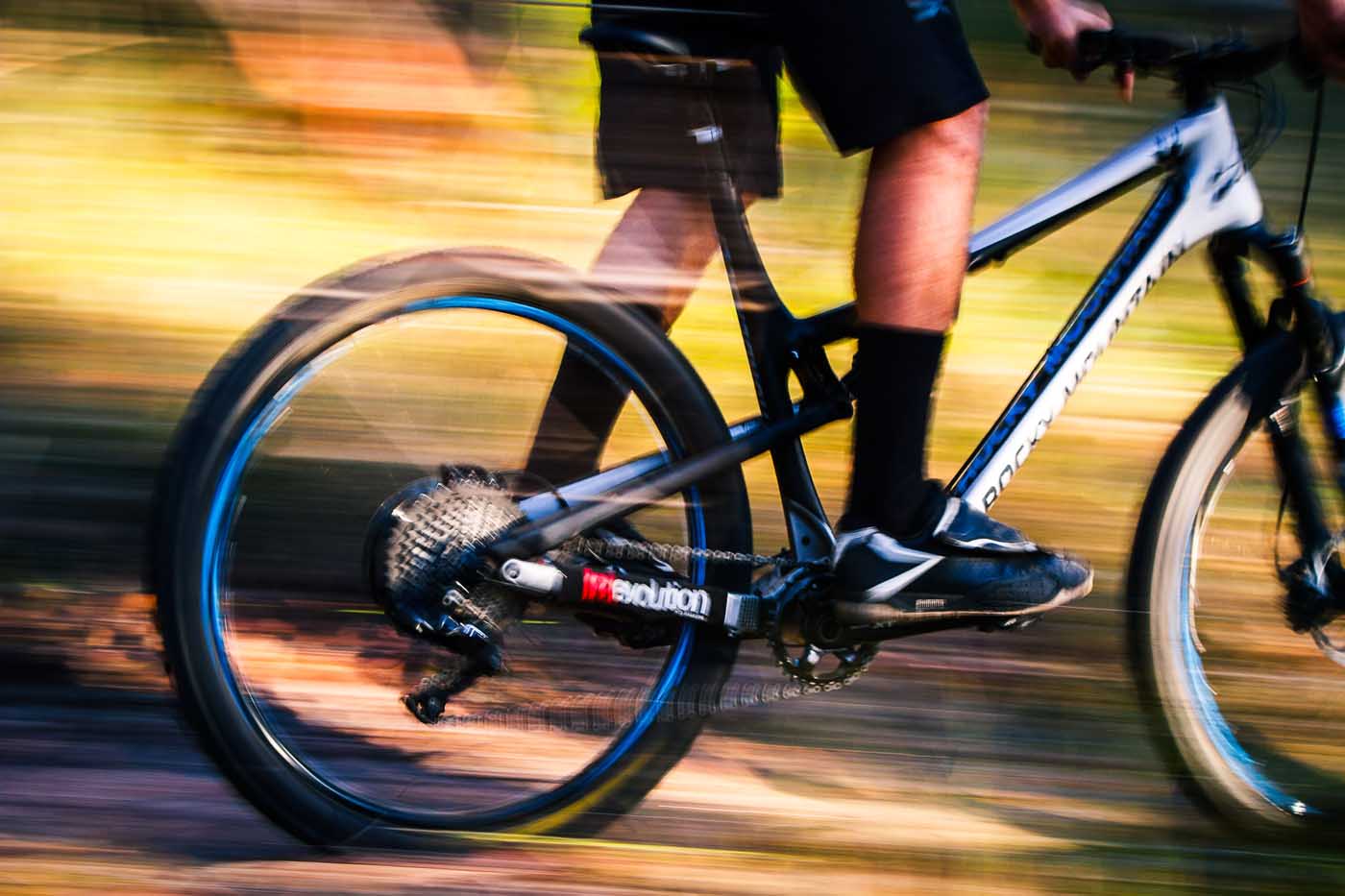 Aesthetically the Di2 looks great. The wiring and the integrated shifter sits neatly against your brake lever and the battery sits inside your seat tube. The wiring can be secreted inside your bars, stem, fork steerer tube and frame depending on your bike and the screen gear display or control unit mounts to your bars and is quite small, comparable to a digital Speedo. Charging the battery is done also by plugging it to this control panel, at no stage do you need to remove the battery from the frame to re-charge; you simply plug it in and plug the other end into a USB outlet, pretty cool huh?!! All in all it provides a very clean and simple looking cockpit area of your bike.
Some of you techno heads are no doubt sold but some of you old school punk rockers are no doubt thinking, what can Di2 give me that my cable shifting can't? You can rest assured that Shimano have considered this. They have also considered the fact that mountain bikes will get wet and dirty and there is no doubt a perception that electronic equipment and the natural elements don't blend, however if you consider that Shimano has offered the roadies Di2 for about 8 years and XTR Di2 for at least 3 years with no issues in relation to environmental impact, the question of reliability has been answered. This combined with the evolution of those components prior to the release of the XT group set should put any naysayers mind at ease.
Any component has its vulnerabilities and is susceptible to usual wear and tear; if you bang your cranks, pedals, derailleur hanger or rear mech on a rock, of course it may break and yes to replace for example an XT Di2 rear derailleur compared to its  traditional counterpart will costs you a bit more than double the price. Something Shimano have considered to reduce the impact or damage is, if your derailleur cops a hard knock the motor may disengage to avoid damage. If this occurs it's a case of obviously checking for damage and making sure your rear hanger is straight. If you're good to go, there is a crash recovery mode built within the unit to return your shifting to normal. There are also manual chain wrap and extremity adjustments on the rear mech. These can be adjusted just like a conventional derailleur with an Allen key.
We have been riding on this group set now for an entire summer and in a variety of conditions. There have been plenty of skids and wheelies through dry, wet and muddy conditions all in the name of bikes, burgers and beers and it's safe to say that no concerns have been raised in relation to reliability. In actual fact, some of the problems encountered with tradition group sets such as, grimy cables, cable splintering and cable stretch just don't exist. Shifting from the smallest cog to the largest on the cassette Di2 has been consistently smooth throughout a variety of conditions, even under load from the pedals.  Even with a dirty drive chain the feel of the shifter stays the same due to the derailleur motor doing all the work and not your fingers. Once you've set up your system you basically forget about it, as long as it's charged, it will be unaffected by the weather conditions. Obviously a filthy drive chain will be subject to the usual wear and tear so as long as you clean it and lube it when required, your drive chain maintenance is limited.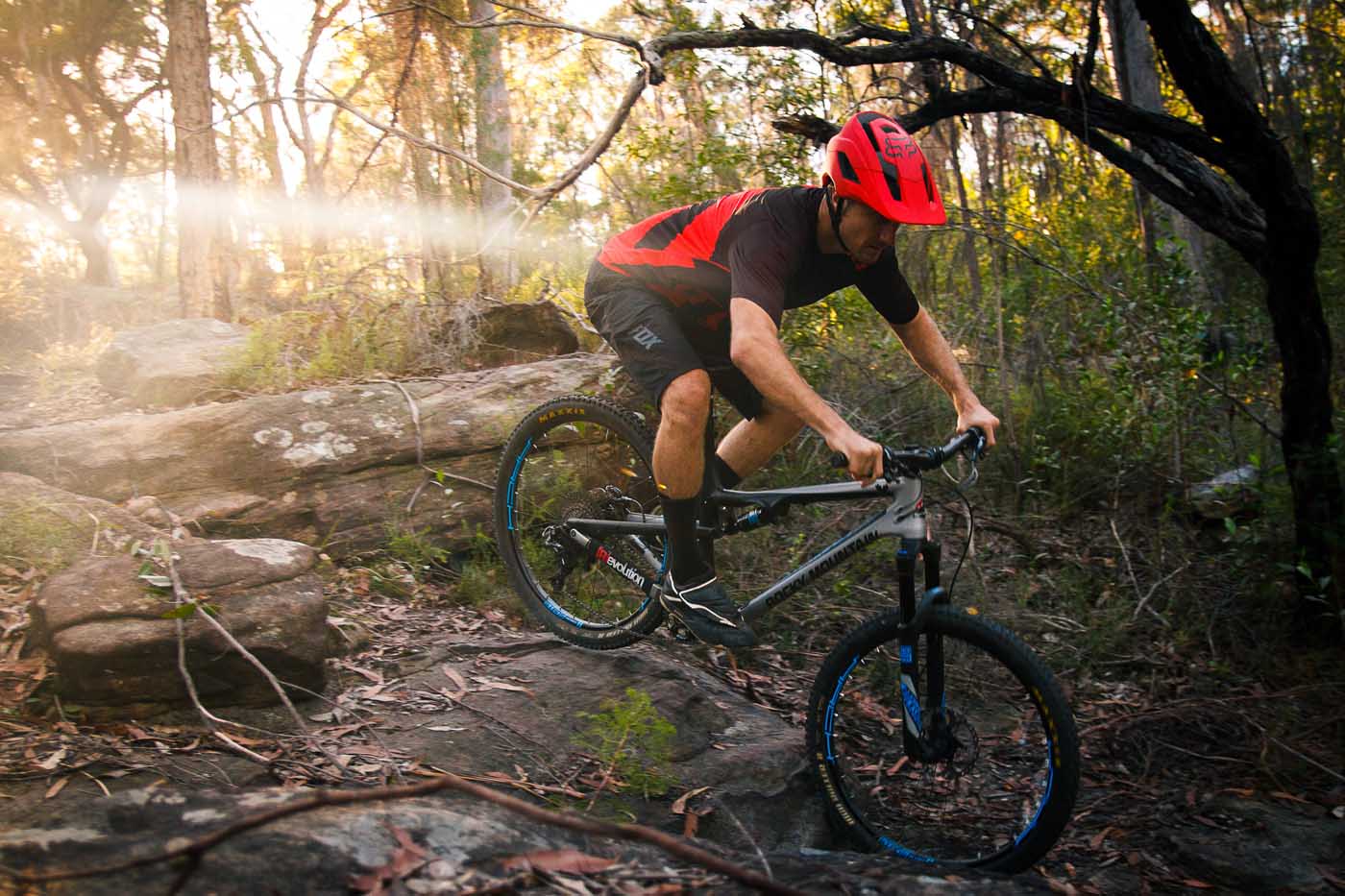 Apart from the quality of shifting, the feel of the shifter is similar to the feel of the brand new mechanical version, every time you up shift or down shift there is a definitive click assuring the rider they have shifted gear.  The mechanical systems still rely on you pulling the cable which required leverage on the cable to shift and as a result it takes you longer to shift. The Di2 eliminates this with a short shift lever system which requires little effort and if you want to shift through a lot of gears you just hold your finger on the button and the derailleur will continue to shift up or down depending on how you personalise your settings. One thing that we noticed was missing was the ability to multiple shifts in one motion.  Whilst the 'double shift' feature is available with the XTR Di2 version, the XT Di2 does not boast this feature. I suppose you can't have it all, eh!
"Even with a dirty drive chain the feel of the shifter stays the same due to the derailleur motor doing all the work and not your fingers"
Okay so what do we mean when we say 'personalise'? Well, we mean just that! With Di2 you can customise your shifting to your own preference. Whether you prefer rapid rise or standard or even adjusting the speed you shift gears. We tried it in a lot of settings and the way the shifter is set up we actually preferred the rapid rise setting.  With the same cable you use to charge the system, you can plug it into your PC and adjust all your settings. You will need to download the E-Tube software to your PC or preferably you can download the App to your tablet computer or smart phone. When you synchronise your App with your Di2 system via Bluetooth you can adjust your settings on the fly! And to be honest it was surprising as to how easy the App is to use and how easy it is to customise your settings. We only played with the settings for a short period due to the fact that once it was set up you could forget about it and during the summer we never had an issue with reliability or performance.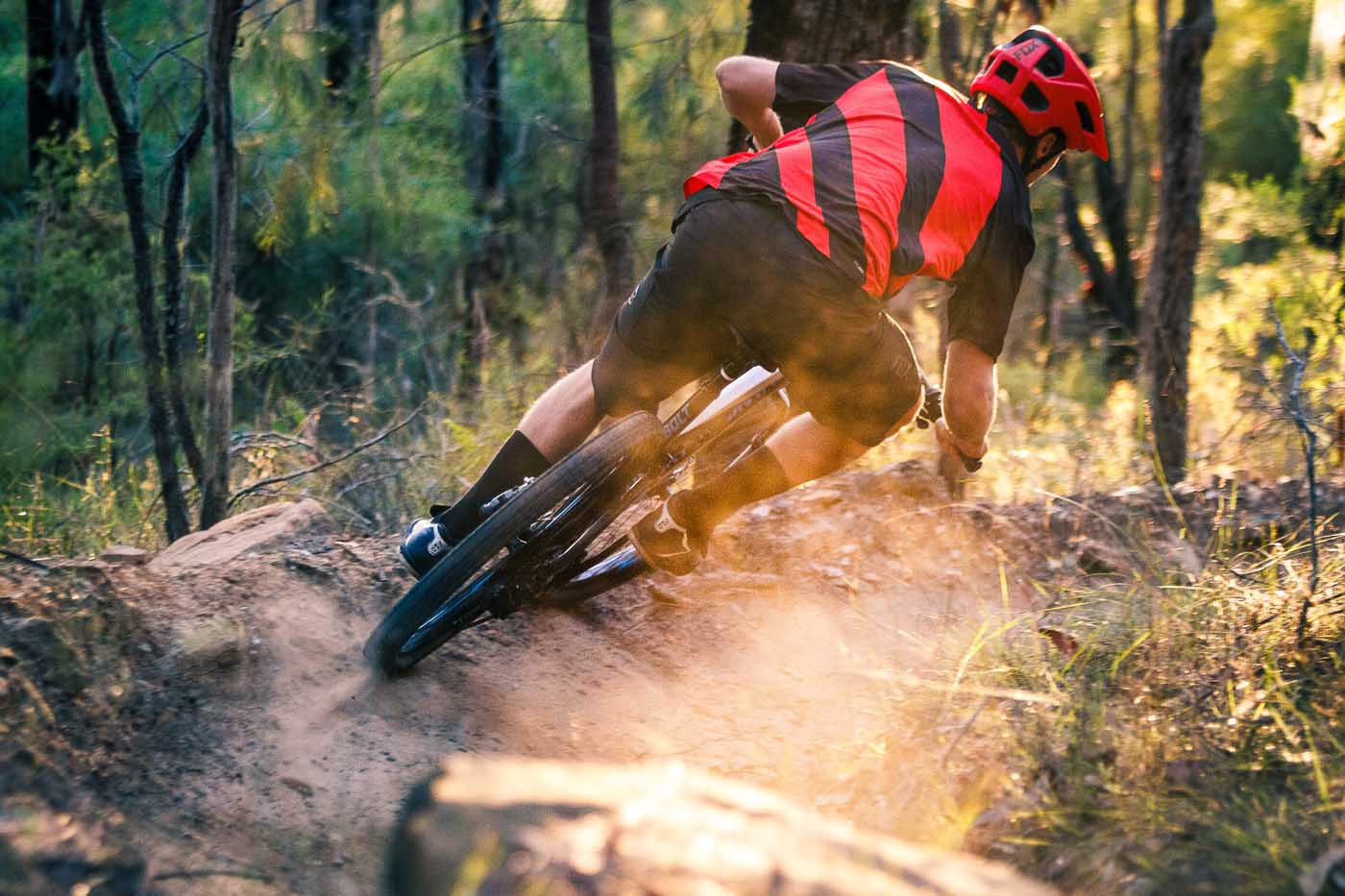 Battery life is a non-issue and I guess a lot of people may ask what if it runs out mid ride? Well I guess that comes down to rider preparation. During the entire summer we spent in excess of 60 hours riding this group set and it was re-charged twice. None of those times the battery was even close to being empty and it took a very small amount of time to re-charge it. It was just a case of having a look and if it was getting a bit low just plug it in. The amount of charge is clearly displayed on the handle bar unit as a daily reminder so you don't forget. All in all if you are vigilant with it, it will not be an issue for any of you MTB Rock Stars!!!
During this summer we have also been riding bikes with mechanical shifting and to be quite honest there is not a massive difference between the two. They both have proven reliable and they both work really well. One thing that stands out though is Di2 has a nice light weight, and a precise shifting feel which has remained consistent all summer; we couldn't say this about the mechanical components.
When the weather conditions were poor we found that when the Di2 came into its own. Will you catch me running to the local bike shop to demand XT Di2 over mechanical XT? Probably not. But it does come down to rider style and preference. If you are a DH, All Mountain, Enduro or Trail rider, it's a case of tomato or tomato. However if you are also into some other aspects of MTB such as; XC, marathon or endurance riding/racing, gravity enduro etc, where you're on your bike for hours and you are very susceptible to whether conditions, reliability may be the difference between winning and losing. So if you demand performance and reliability, Di2 is for you.

Review // Scott Prendergast
Photos // Ben Sykes