Here's the lowdown on Kyle Strait signing with 661 for this year and beyond:
SIXSIXONE, the brand that has been revolutionizing the world of mountain-bike protection gear since 1999, is proud to announce the return of Kyle Strait as a Factory Rider. SIXSIXONE, a ONE Industries brand, is one of the most recognized mountain bike protection brands in the world.
In the early 2000's as a SIXSIXONE rider, Strait had given his name to one of the most iconic MTB knee pads, produced by SIXSIXONE and worn by hundreds of thousands of riders all over the world.
Going forward, he will work closely with the company's Product Managers to develop future lines of full-face helmets and pads. He will also be riding ONE Industries gears, and doing what he does best: sending it big.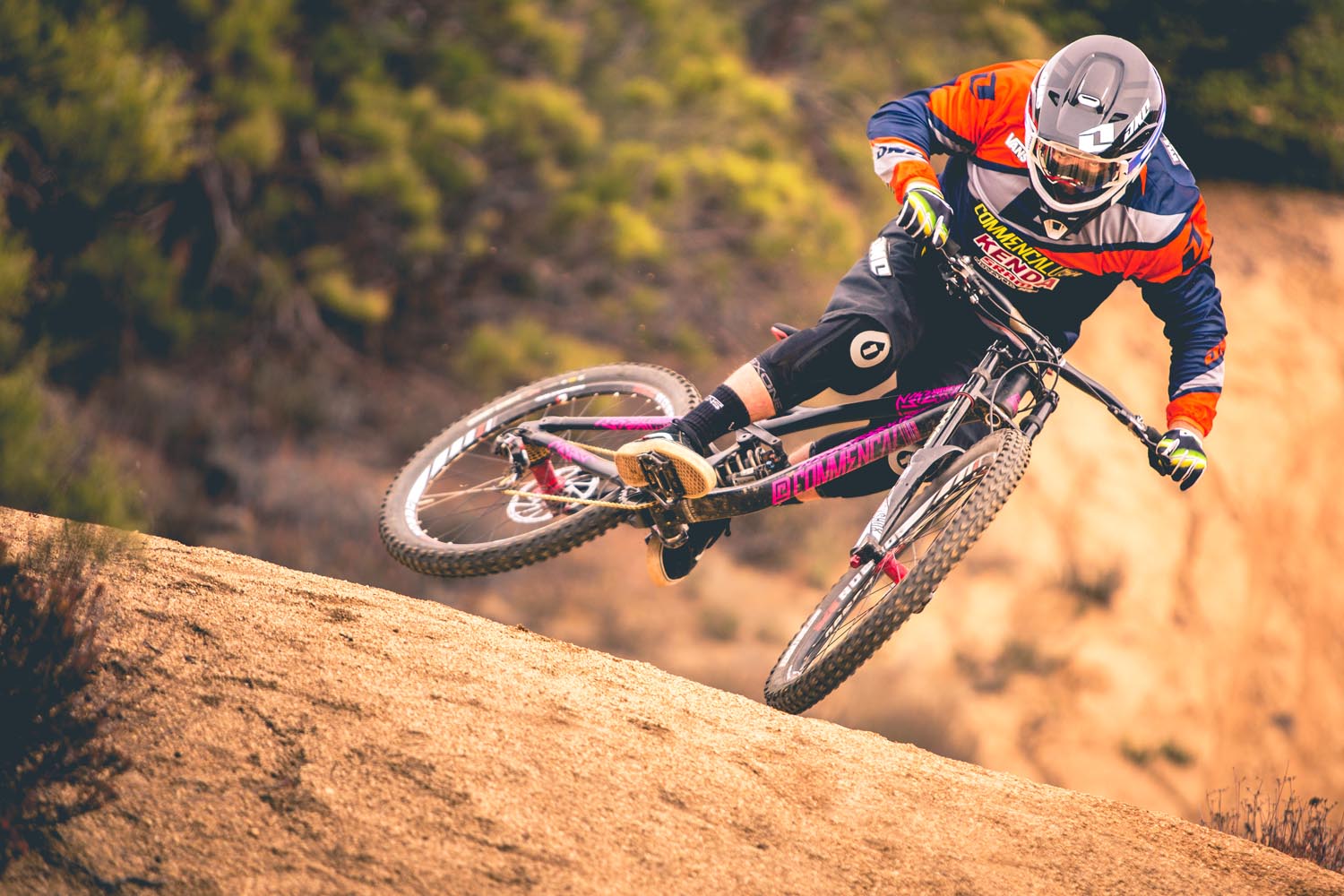 Strait is a legend in the sport and an amazing rider who has already accomplished so much. He participated at every Red Bull Rampage since its inception, won the event twice, medaled at UCI DH World Championships, simultaneously contended the UCI World Cup circuit and FMB World Tour, appeared on 16 magazines covers, filmed seven timeless segments with Freeride Entertainment, and found some time to develop amazing fishing skills.
Recently, Strait spent time at the new company headquarters in San Clemente, California, to discuss products and hit the trails for a photo shoot and to create video content.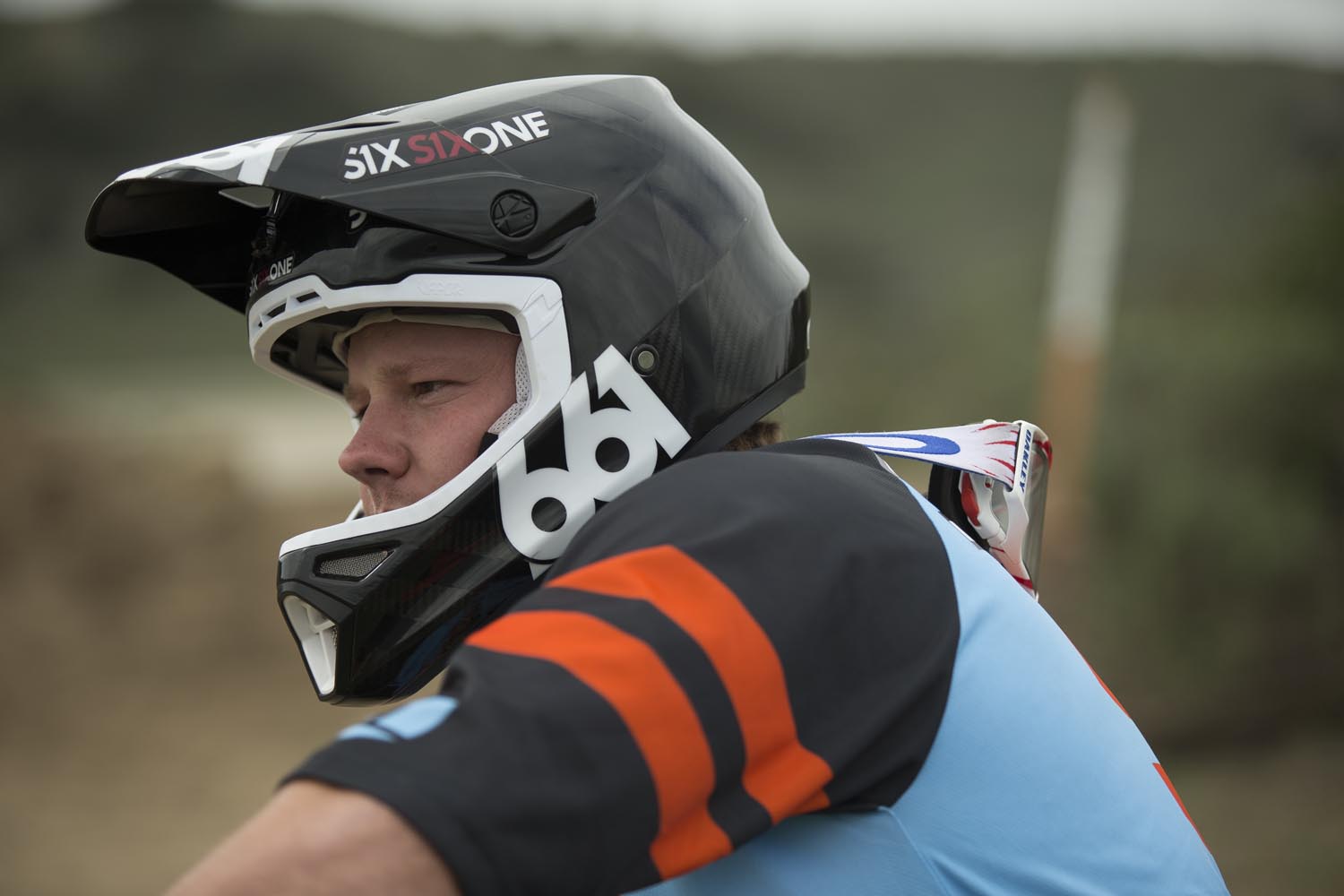 Q &A WITH KYLE STRAIT:
– Welcome back Kyle! Stoked to have you back on SIXSIXONE! Since our late night chat in a European bar this summer, can you tell us what motivated you to move back to SIXSIXONE as your protection brand?
Thank you, it has been some time but so stoked to be back. In the past it was always great working with 661, being able to work so close with them in designing and bringing ideas to life. Being able to grow with the company as it grows is also something that's awesome to me. All in all, it is great to be back and I can't wait to show everyone what we can make.
– You are not only joining us as a rider, but will also be very involved in product development for some specific projects with our product Managers. The SIXSIXONE "Kyle Strait" pad, is THE MTB pad from early 2000's. Are you looking forward to be working on products again?
This is something that I have missed for some time. Being able to work on new product and current product to make them better is one of the coolest things for me. I can't wait to see what we can come up with in the next few years.
– You are known for your style in tackling the biggest terrain available… big drops, massive jumps… but you also ride trails at home, race on your slalom bike and still take opportunity to have fun at events. So, is Kyle Strait a Mountain-Biker or a Gravity rider?
Hahah, we all ride bikes. As one of my heroes has taught me (Kirt Voreis) riding everything you can is the best training you can do. The more types of riding you do the better you will be. I have always tried to ride as many types of riding as possible. So… Mountain biker.
– Tricks or style?
I've always been a style guy.
– How is it to have your girlfriend racing Enduro at that level? Do you train with her?
It makes things like travelling and training really easy for me. With her racing and doing similar events we both understand about travelling and being on the bike for so much time. Also, she kicks my ass up the climbs so keeps me in shape.
– Most people see you as the guy hitting massive jumps and huge drops, ticking off all the US "clichés" and some fans might feel a bit hesitant to approach you. What would you want to tell fans to feel more comfortable in getting to know you more?
I would say the main thing would be, never be afraid to come up to me. I am actually a pretty shy guy and remember I am just a dude that rides bikes. I have my heroes the same as anyone else and we are all just doing the sport we love.
– Can you please tell us which events you will be attending this year so that people know where they can meet you in the US?
Yeah, come say hi at any of these events I will be at; Crankworx Series – Rotorua, Les Gets and Whistler, and I might be able to sneak in one more trip to Europe depending on event dates.