SRAM Australia is pleased to announce that they will be extending the brand's strong partnership with the Maydena Bike Park into the future.
Ever since the Maydena Bike Park first opened their doors just over two years ago those iconic SRAM and RockShox banners have greeted riders upon their arrival and that synonymous livery will continue to set the scene at Australia's ultimate gravity riding destination well into the future.
"We are stoked to continue our relationship with SRAM, their products are absolutely perfect for our team and our park.  We are continually working to improve our operation and retain our reputation as a market-leading bike park, so it's vital for us to work with market-leading companies such as SRAM." 

Rhys Ellis, Maydena Bike Park General Manager
With the World's fastest riders and racers choosing SRAM and RockShox, and an endless list of Championship titles to their credit, SRAM are the undisputed industry leaders in gravity specific suspension and components.
"SRAM's commitment to gravity riding has always been an integral part of our brand's DNA and we are excited to extend our partnership with The Maydena Bike Park, the crown jewel of the Australian gravity scene. When Simon (French) first approached SRAM three years ago with his concept of opening Australia's first gravity bike park we immediately wanted to be onboard. The Park has rapidly grown to become a true World class facility and we're proud to be one of their title sponsors."

SRAM Australia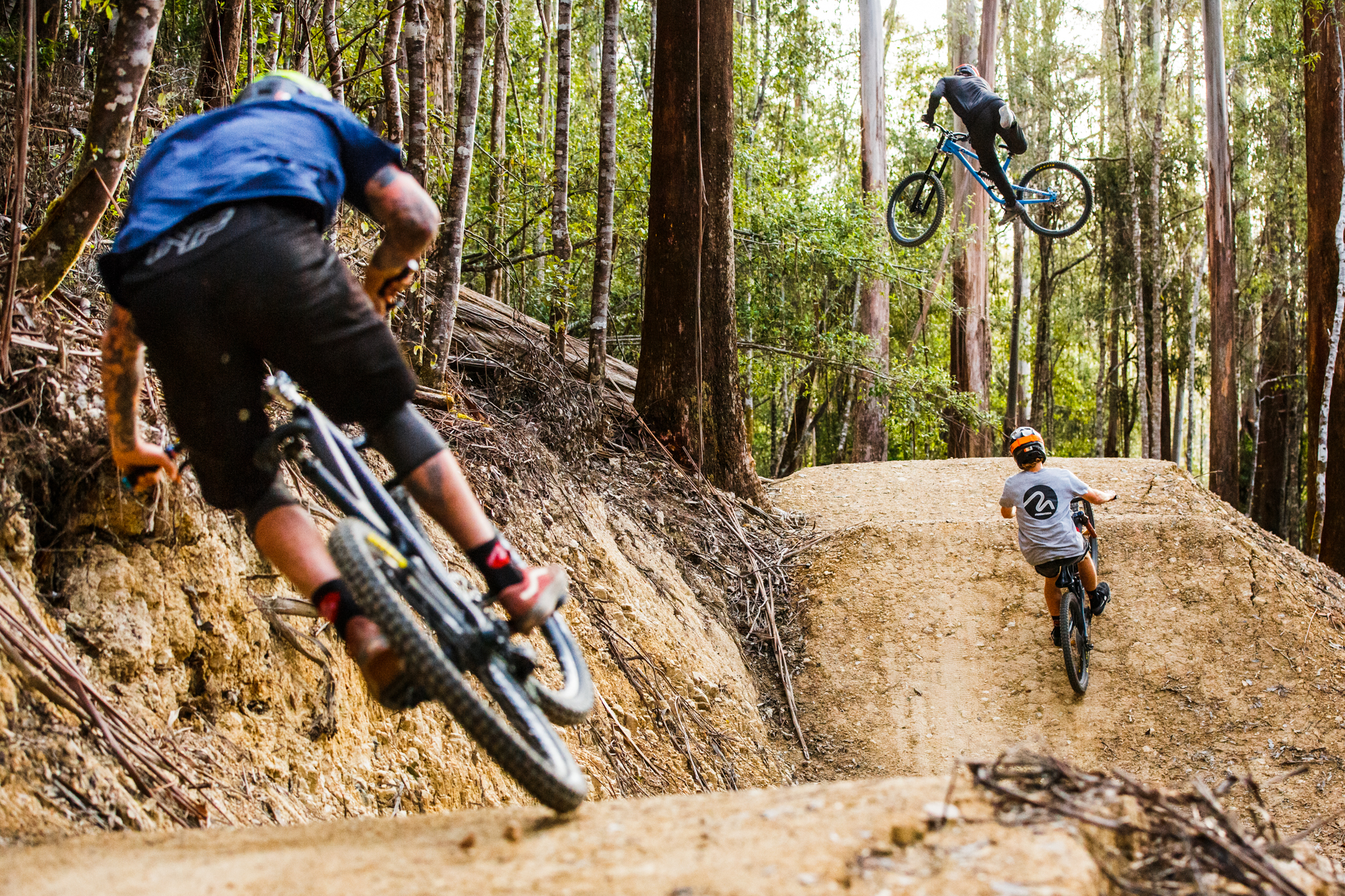 Whilst the RockShox beer garden has become a favourite hangout spot amongst riders for that relaxing end of day rehydration, there's now even more reason to never want to leave the Bike Park. The Park's in-house bike shop is fully stocked with the latest SRAM and RockShox range, and their workshop now offers suspension servicing, brake servicing, as well as a full range of SRAM spare parts and accessories to ensure you won't miss out on a single run down the hill during your next visit to the park.
"We are very close to announcing our next major development phase, which is a really exciting time for us.  The next couple of years will see us roll out a massive stage 2 master plan, including dozens of new trails, brand new riding zones, a new uplift product, and an array of new facilities and offerings in the dining and accommodation space.  SRAM have played a huge role in helping us establish and grow our park, so we are stoked to have them alongside us for the next phase of our bike park journey."

Simon French, Managing Director Maydena Bike Park
The bike park has also become a favourite training and product testing ground for many of SRAM's elite athletes. 8-time World Champion, Sam Hill, recently spent a full week at Maydena training in the Park as a vital part of his final preparations as he prepares to defend his EWS title starting later this month.
"Maydena Bike Park is a favourite of mine for sure. What I like most about the place is the way that the trails have been designed, they have a really natural and raw style with heaps of flow, and they don't have that 'machine cut' feel to them like the trails you find at a lot of other bike parks. I've visited the Maydena Bike Park a few times now and it just keeps getting bigger and better and you never run out of new trails to ride."

Sam Hill