Watch the four-time Red Bull Rampage champion and the UCI World Cup racer align, timing and riding like you've never seen before in this long-awaited sequel.
Two riders, two interconnected tracks, and a second take on a timeless idea—welcome to Parallel II. Brandon Semenuk and Kade Edwards converge on a new course built outside of Kamloops, BC to deliver proximity riding and filming like never seen before.
There are some projects that come around that are simply good enough that they should compel you to drop everything, and this one certainly fits the bill. Pop in your headphones, take a fake bathroom break, and do whatever you need to do – Parallel II has arrived, and you can watch it in all its splendour above.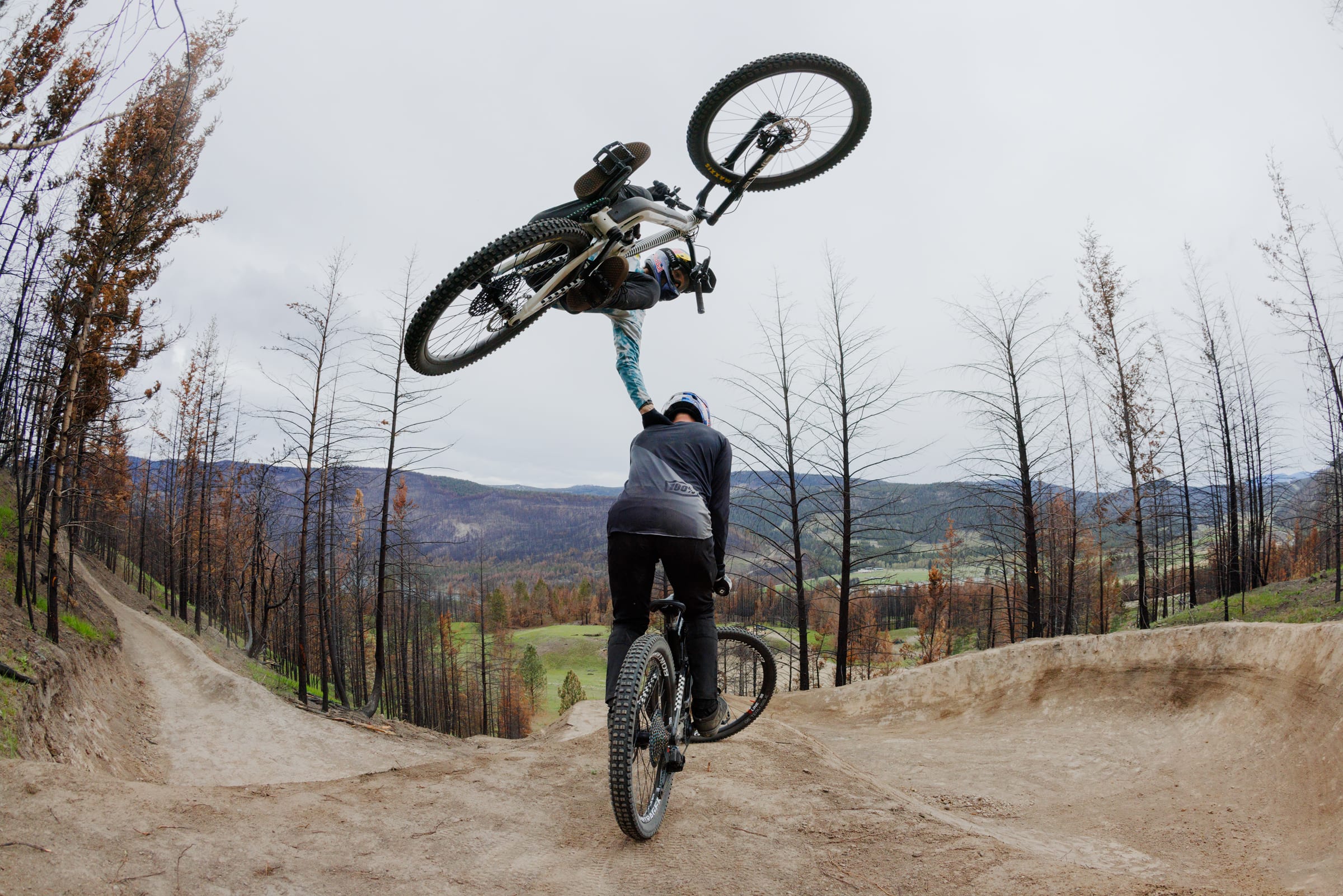 If you're not familiar with the original project. Here's the quick and dirty of it all. A few years ago, Semenuk and renowned mountain bike filmmaker Rupert Walker brought to life a never-before-seen experience of Semenuk and Howard showing off their talents on a dual slalom track that wove through a grove of Royal Oak trees and grass fields. The track wasn't any normal track – it featured massive jumps, drops and interwoven sections that lent themselves perfectly to the duo's riding style, and even more so to a short film that highlighted the synergy between the two on course.
For Parallel II, the crew took things to another level with a moody, jaw-dropping course that weaves through a burnt forest deep in British Columbia, taking advantage of perfect dirt and long sight lines. In the end, the masterpiece is the perfect canvas for Semenuk and Edwards to do what they do best on the one-of-a-kind course…