Fox Factory's recently announced Australian Racing Team is loaded with talent and one rider in particular that is without doubt a rising star of the future is Tom Jenkins!
Age: 16
Hometown: Port Macquarie, NSW
Instagram/social handles? Insta: @thomas_jenkins2006 Facebook: Tom Jenkins
Race results / MTB achievements that you're most proud of to date?
2022 Auscycling NSW MTB Development Academy
2022 3rd NSW State Gravity Enduro Champs U17
2022 1st (currently) Rocky Trail Entertainment U17 FOX Superflow Australia Series
2022 4th Oceania UCI XCO Challenge U17, Nerang
2021 2nd JetBlack 24 Hour (Team 4 Open)
2021 1st Rocky Trail Entertainment U17 FOX Superflow Australia Series
2021 1st Rocky Trail Entertainment U18 Shimano GP Australia Series
2021 1st Rocky Trail Entertainment U18 Shimano GP NSW
2021 NSW Parliamentary Sporting Achievement Mention
2020 1st Rocky Trail Entertainment U15 FOX Superflow NSW Series
2020 1st Rocky Trail Entertainment U18 Shimano GP NSW Series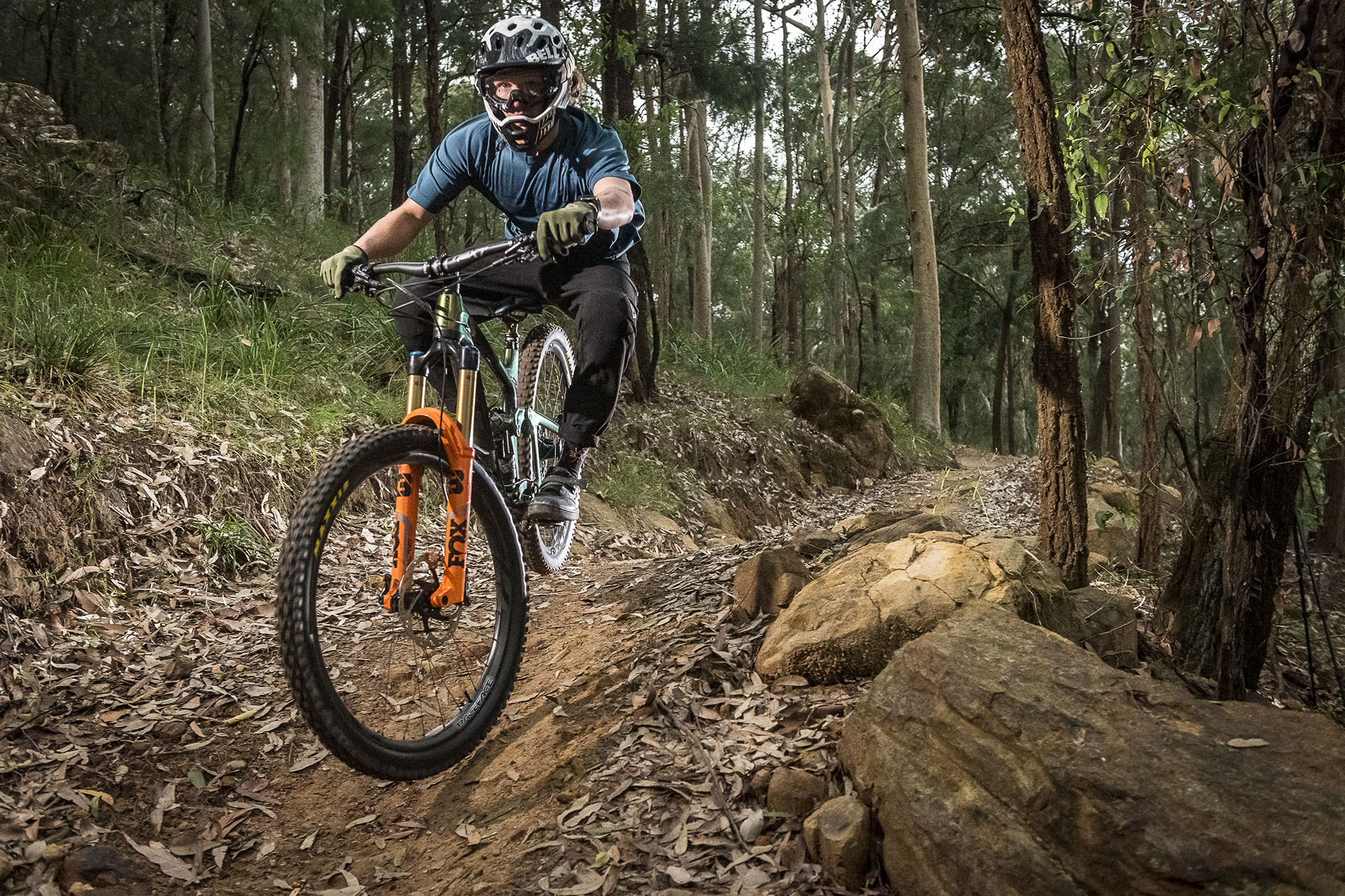 Current race bike/s and which Fox Factory Suspension components are they fitted with?
Giant Reign Advanced Pro, Fox Factory 38, Fox Float X2 (upgraded factory damper)
Giant XTC Advanced, Fox Factory 34 SC
Biancchi Methanol, Fox Factory 32 SC, Fox Float DPS
Australia has always been a breeding ground for amazing MTB talent which makes the level of local competition incredibly. You have obviously been no stranger to the podium yourself though mate as you've risen through the Jr ranks around Oz! What are some things that have given your racing that leading edge?
I've been fortunate to be able to get to a lot of races and the regularity of my riding and racing has helped heaps. The level of competition in the U15's and U17's is also really high with huge fields at most races and everybody is racing really well so you're pushed every time you race
Even though I don't get to regularly practice at each venue I generally know what to expect when I get there but can work out the faster lines pretty quickly at any new track when I only have limited practice. I've also had the support of the JetBlack MTB team previously and am really grateful for their support and opportunities I got through that association
More recently as part of the RIDEFOX RACING team I've had access to the absolute best in FOX suspension and RACEFACE components and also been able to mix and learn from some of the best riders in the country.  This experience has given me the best equipment available and an increased focus on my riding and plenty of guidance and support from the more experienced guys in the team
What is it that you like most about mountain biking and how it makes you feel?
It's not just about the riding but the overall experience that comes from the whole MTB community. The people you meet, the places you go and the feeling of going fast downhill.  It's what I like and what I want to do.  I've been lucky to achieve a few good results and recently gained the support of an awesome brand in FOX which just adds to the overall enjoyment 
Sushi or pizza?
Is that even questionable – Pizza of course and make it meat lovers please!!
What is your personal preference when it comes to setting up the suspension on your bikes; do you like the front and rear end to be firm or soft, and slow or fast?
I tend to go with factory settings which are "middle of the road" and learn to ride with them rather than adjust them regularly but favour the softer settings.
Do you like playing around with the settings of your suspension yourself, tweaking and experimenting to find the perfect combo, or do you prefer to leave all that stuff for the techs at Fox Factory Au to take care of that side for you?
I generally start out with the factory recommended settings and don't tweak them too much.  My starting setup is the same at each track I go to and even down to tyre pressures run a pretty similar setup everywhere I go.  I do tend to check in with the Fox tech guys at most races but typically come back to a click or two either side of factory
What is your favourite way to unwind after a day of riding?
Clean bike is a happy bike so I generally finish each day with a good clean of my bike followed by a bit of Red Bull TV on the lounge.  I've also got a trainer set up at home that I use regularly so often the way I unwind after a day of riding is to ride some more!
Describe your local trail spot or some of the nearby places that you spend the bulk of your riding and training time?
With so much racing on the calendar these days I don't get to ride my local all that often anymore.  If I do have a spare hour I tend to roll the trails at the Wayne Richards MTB Park at Port Macquarie where there's a good XC loop, nice short Enduro trails and a newly completed pump track.  If I have a bit more time up my sleeve I head to Jolly Nose where there are some great gravity trails and a couple of good XC loops if I want to put some miles on my legs
What is your 'go-to' trail snack when you are out on the bike and need to fuel up?
I like to keep it natural so bananas and banana bread are top of the list or a quick muesli bar.
Of all of the places you've ever ridden where has been your absolute favourite place to shred?
Beside my local Jolly Nose I always love making the trip down to Mount Buller in VIC.  The tracks there are great but the overall experience of riding in the alpine areas is a real attraction. All the other venues that we race regularly are also pretty awesome like Ourimbah, Awaba, Green Valleys, Nerang and Stromlo but really looking forward to Crankworx in Cairns later this year to experience the trails up there.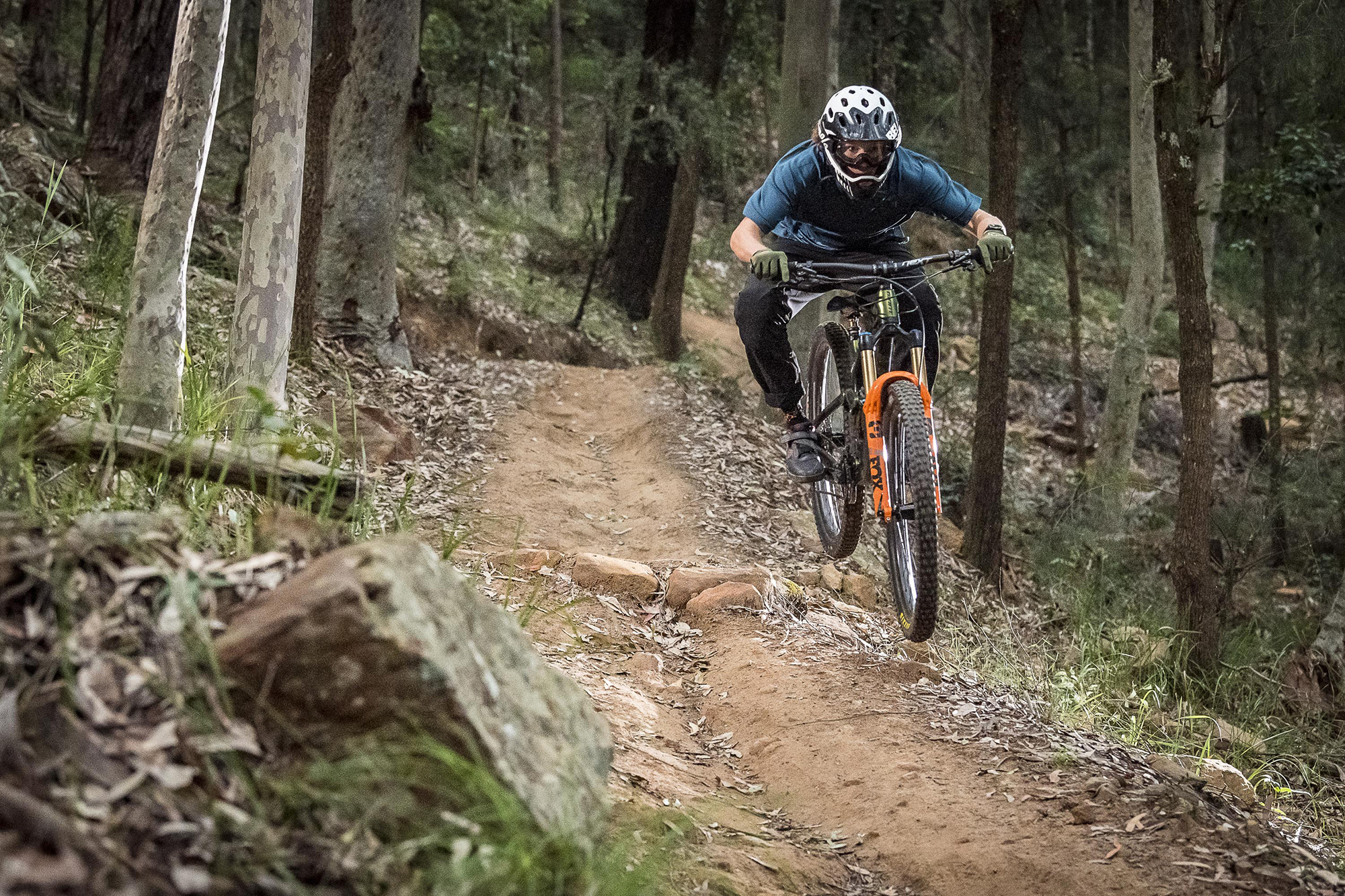 Following on from above, what is the one place on the planet that is at the top of your 'bucket list' that you're dreaming to visit and ride one day?
Whistler is the absolute mecca and very top of my bucket list but closely followed by Red Bull Rampage at Utah, Rotorua, Maydena and Derby even closer to home.
What are your racing goals for the year ahead?
I am looking to finish the year strong with a further 20 races/events on my race calendar.  Racing across three states in as many Rocky Trail, NSW and National Championship events as well as Crankworx, Cairns in October. I dabble in XC as well as Enduro so there's no shortage of events and just looking to get out there and represent the RIDEFOX RACING team and Fox Factory Australia at every opportunity I can. [R]