The theme of our latest mag is 'awesomeness' and when you see the epic line-up of articles that we've assembled you'll know why!
On the cover is the unmistakable style of 4x World Champ Greg Minnaar and inside he chats with us about leading the charge into the 2022 season and we take a close look at his custom race bike. We've also compiled the best ever 'female specific MTB buyers guide' where we asked dozens of pro riders and industry icons for their top-3 must have essentials.
If you're a fan of World Cup racing then you're going to love the feature that we've put together with the makers of the 'Dialed' Fox Factory's legendary YouTube series. We'll tell you everything you need to know about RockShox massive new fork and shock line-up, plus we've got all of the details about Crankworx coming to Cairns this October.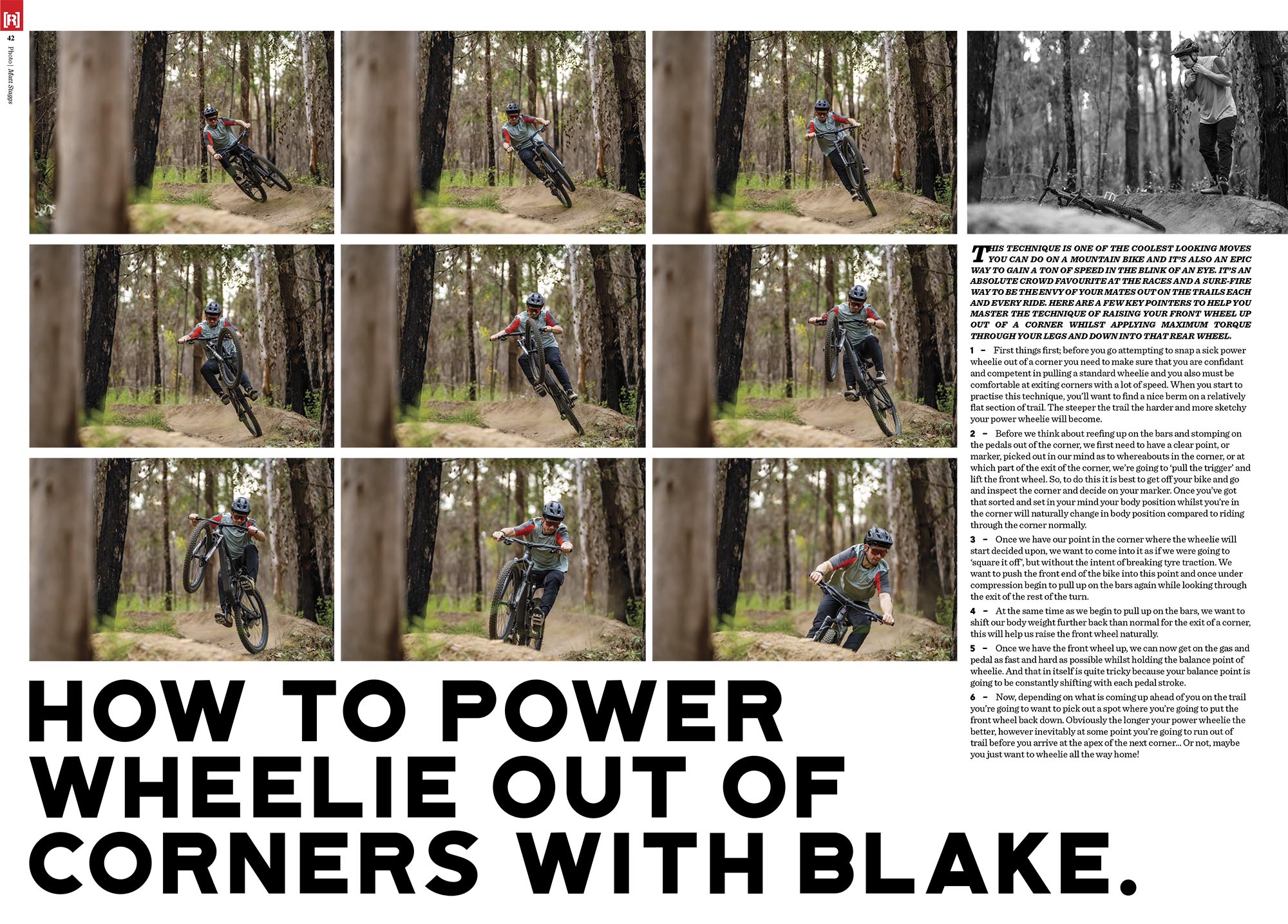 Keen to learn how to 'power wheelie'? In this issue's 'Master Class' our man Blake has all of the tips and pointers you'll need. Our popular 'Style Check' feature is back and this time around we'll be examining the world's fastest DH'ers tackle the notorious Fort William WC freeway section. We'll then take you behind the scenes of Jill Kintner's stunning 'Bandit Hill' film where hand drawn illustrations come to life. Then, jump on board with us as we road trip down to check out the best trails throughout Victoria's Ride High Country region.
To help keep your bike running at its best you'll also find an extensive 'Bike Blood' feature where we have trail tested dozens of the lubes, cleaners and tyre sealants, and we've got a heap of 'tech' features for you to enjoy in this mag as well. Of course, Baxter and Anka have served up fresh editions of their regular columns which are both a must read. e-MTB fan's you are in for a treat with the latest instalment of [E]volution mag, because inside this issue we've compiled a massive collection of exclusive articles which showcase the latest e-Bike tech and happenings.
Plus, the latest MTB news, reviews, rider bios, stunning galleries and much, much more awaits you inside our latest issue – don't miss out.