We recently caught up with Aussie shred-star Bryn Atkinson to learn a little about his set-up and why he's digging riding e-MTB's so much these days.
How many years have you been riding e-Bikes now mate? 
Around 2 years.
Did it take you long to adapt your riding style to having that extra 'heft' of the bike? 
Initially I'd say yes, but that improved with some setup adjustments, mostly thicker sidewall tires, harder pressures etc. More than anything it was an adjustment of timing on trail.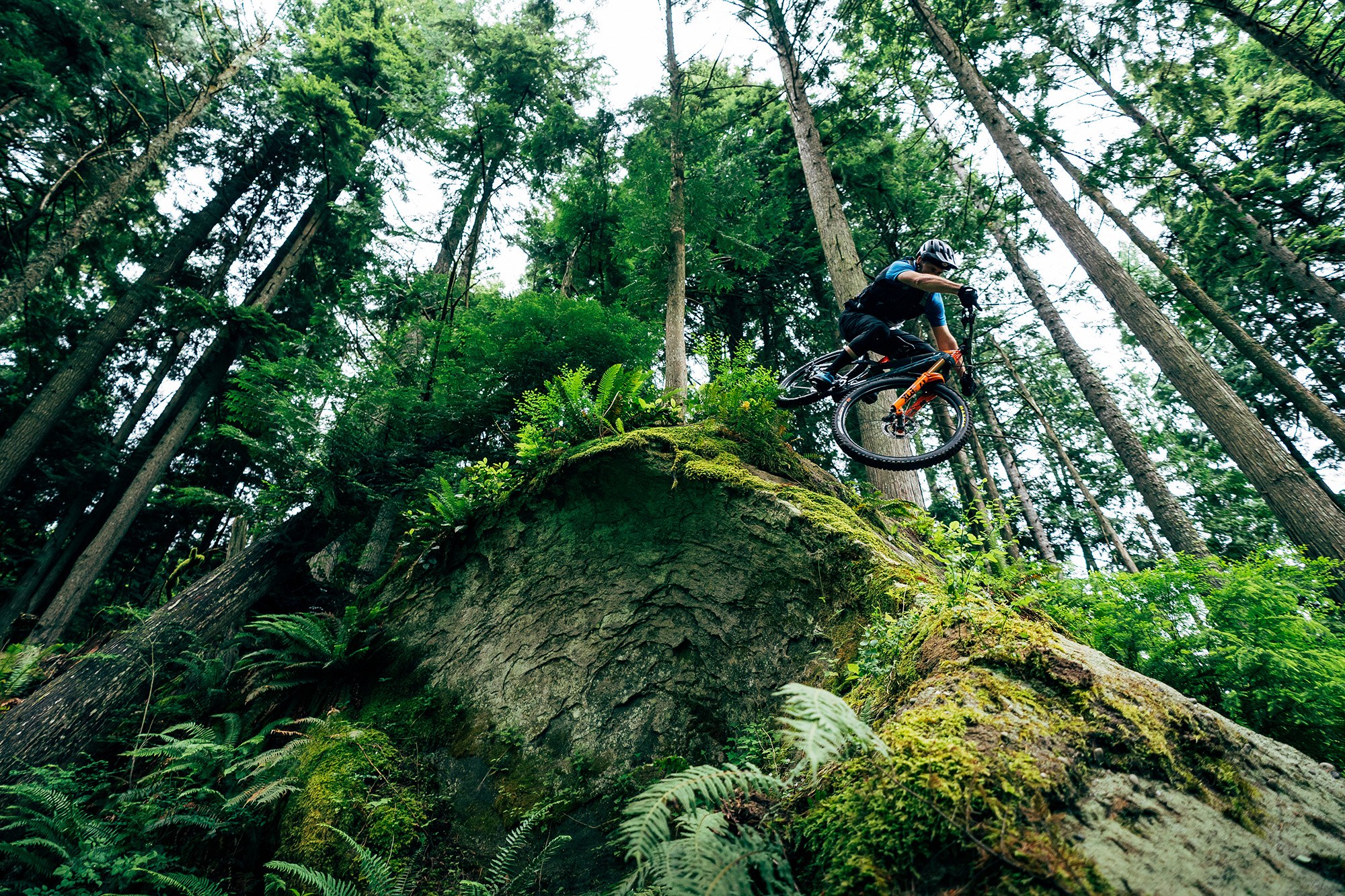 As one of the most skilled MTB riders on the planet you're clearly not lacking in the ability or fitness department, so, what are some of the things that you like about riding e-Bikes and what do they allow you to do differently during a ride than on a regular bike? 
Well thank you, but that's just your opinion man! I'd say my favourite thing is to go out and 'get weird' on trails. You know, throwing my bike and body around out there in different ways. I like to try and find routes that I would never ride on a pedal bike, I really like the "ride it all" factor, just up and down anything. e-Bikes kind of take me back to my early days riding mountain bikes where it was more about the adventure of discovering new terrain, so that's fun. Plus now you have no excuse's not to ride.
What power/assist mode do you tend to spend most of your time in?
Boost! All the time!
Your Norco Sight VLT looks insanely nice. Tell us a bit about your set-up and the parts that you've got it decked out with? 
I am spoiled rotten! Shimano XT drivetrain and brakes, Fox suspension and dropper with the new 38 fork ready for anything! Renthal handlebars, grips and stem, Maxxis Double Down casing Assegai's, Stans Flow rims, and a Fabric saddle.
That bike comes stock as a 29'er, have you experimented with slapping a 27.5" in the rear for a mullet set-up or are you all about keeping this pony a thoroughbred? 
I played around with the previous model 27.5 riding a 29" up front for a few months, it was ok, but I was just trying to match the front-end control on all my other bikes (I ride 29" across the board). I like the balance of two wheels the same size, plus It'd be pretty weird to put a smaller wheel in the rear on this bike, the bb would be far too low and the head angle too slack. I can see it making sense maybe for shorter riders who are buzzing their butt on the wheel all the time, but other than that I don't really see any advantage.
Have you played around much with the suspension settings on this bike? How much different is it compare to the suspension settings that you run on your regular bikes? 
Yeah, I run it slightly different to the pedal Sight. I have less air volume front and rear on the VLT just to keep the bike up in the travel and off the bottom. I think that's probably the biggest thing about the heavier bikes is you want to be sure the suspension isn't going to smash bottom and is able to recover from the deep compressions. If not, that tends to be when you'll get into trouble on these big rigs. Other than that, rebound/compression velocities are similar to my pedal bike.
Norco offer an aftermarket 'range extender' battery for this bike – do you use one of those yourself ever?
I haven't used one yet, they're outta stock! Looking forward to seeing how deep we can go with one though. It's surprising how much you're able to get out of the in-frame battery if you just spin a high cadence rather than sitting into the motor though. Most rides I do on this bike are between 1100m-1400m of vert so the 630wh battery seems to be enough for now.
Final Q; what's the biggest jump you're hit to date on an e-Bike?
Haha ah man, I've taken the tape measure out there to find out… Plus though, I'm more of a 'turns guys' anyways! [R]