Let's meet the A'herns. You could say that they're just your regular Aussie family from Canberra who have spent the best part of the last decade sharing a journey that is anything other than regular!
There's mum and dad, otherwise knowns as Jen and Nick (a dual Commonwealth Games Gold Medalist and triple Olympian in his own right!) and then there's the kids, brother Kye (19) who's a Junior World Champ and Multi-National Champ, and then of course there's sister Sian (22) who has become one of the most recognisable faces in Australia woman's cycling, a multiple-National Champ and Oceania Champ.
The A'hern's have always shared a super close family bond, as well as a passion for mountain biking and when they set out to chase their dreams they absolutely turned it into a reality. This is the story of how Jen and Nick sacrificed everything to provide kids with the opportunity to follow their dreams, and at same time how Kye and Sian have turned their racing successes into their careers.
Photos // Nick Waygood & Matt Staggs
Let's start off by asking how you guys first got into mountain biking?
Jen: Sian and Kye started off racing motocross actually and they both got up to the National level with that, but it was just so expensive and demanding and we needed to look at doing something else. Nick and I had always been into mountain biking and so we decided to buy the kids bikes to see if they liked it. I remember really early on we entered them in their first MTB race, it was an XC event, but neither of them enjoyed it too much because it was just so exhausting. So that was their MTB racing careers done for a few years until one day Kye came home and told me that there's this discipline where you only ride down the hill and I remember saying to him "surely not?" Well, it turns out there was!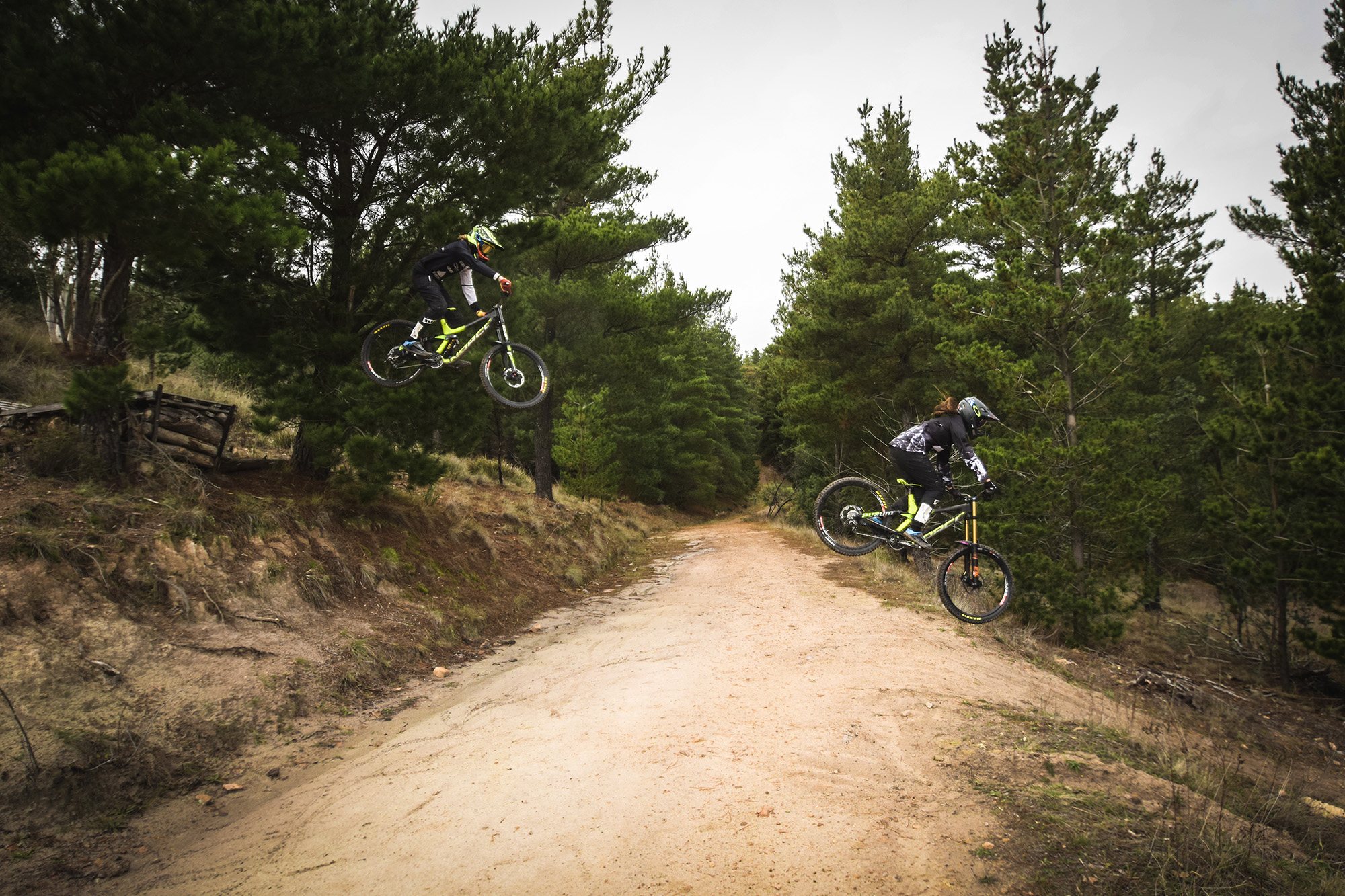 It seems like a natural transition with their skillset from motocross over to DH, being used to the high speeds and spending a lot of time off the ground?
Jen: Absolutely. Even that same adrenaline kind of feeling. Our kids being who they are, they don't do anything by halves, when we finally found a DH race for Kye to have a go he ended up winning it! I remember he actually rode Nick's cross country bike in that event and he somehow still managed to win.
Ha that's awesome. How old was Kye at the time?
Kye: I would've been 11 I think.
And was there any turning back from that day or was it MTB for life ever since?
Kye: Ha yeah that was the start of it. As soon as I discovered DH I was hooked and Mum and Dad always supported me. They bought me my first downhill bike a little while later and the rest is history I guess.
Tell us about how you progressed up through the ranks?
Kye: With my racing it escalated in what I guess you'd consider a pretty standard way. I started out racing just club events. Then the following season I did some State level races. The next year I did some Nationals and yeah it all kind of snowballed from there till I found myself overseas in Canada racing Crankworx and things like that.
And what about yourself Sian, did your MTB journey follow the same timeline?
Sian: No, I didn't race at all in the beginning, that was just Kye's thing. When Kye got into MTB I was doing my own thing, being a teenage girl. But then finally one day I jumped on his and straight away I loved it. Mum and dad saw how much I was enjoying riding and so they ended up buying me a DH bike and I started going to all of the races that Kye was doing. And it just went from there.
How old were you at that point?
Sian: I was 15 when I got my first DH bike.
But hold on, didn't you win your first National Championship aged 16?
Sian: Haha yes that's correct. Within a year of entering my first ever race. As a family we went to the races a lot during that year though!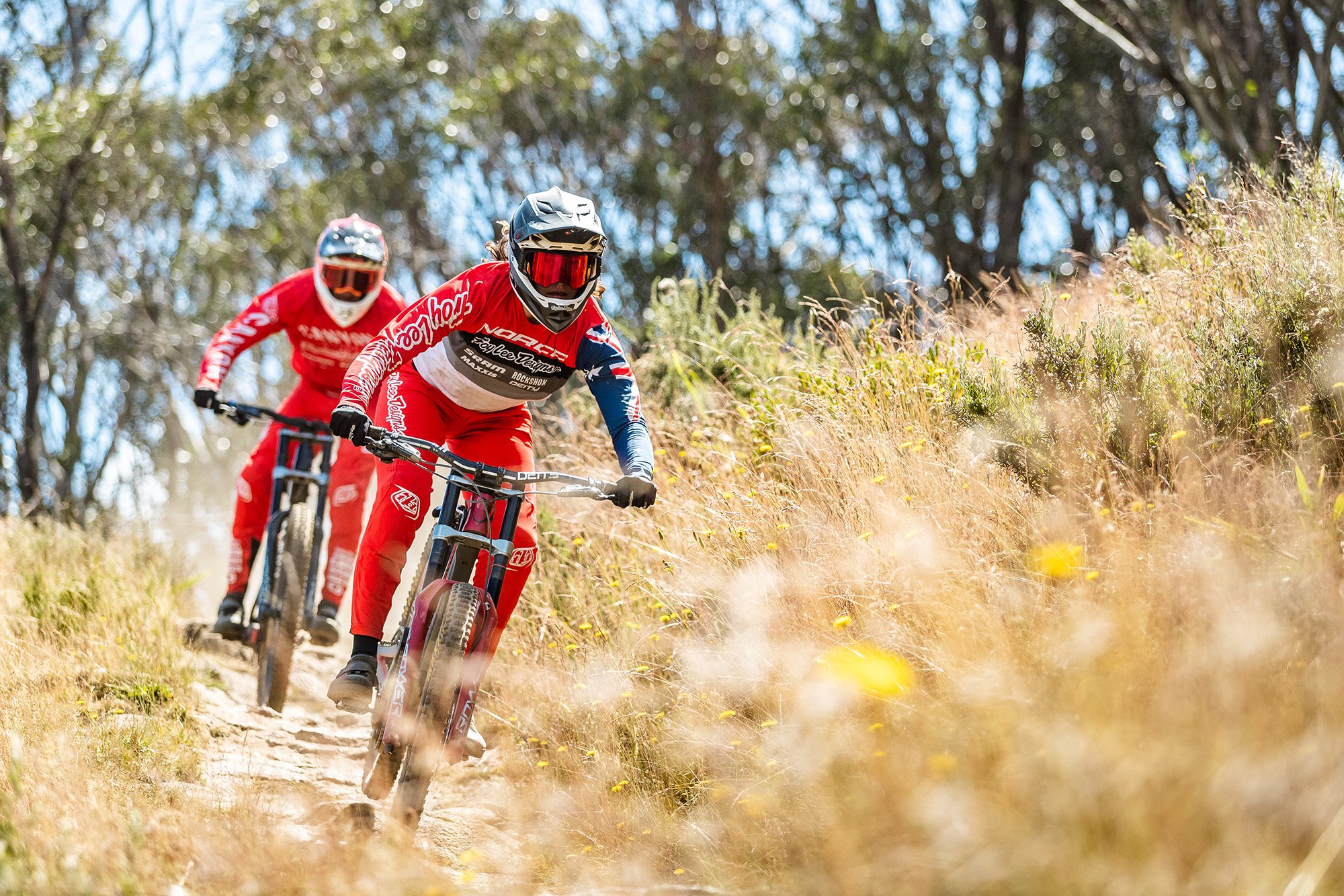 That's fantastic! So Nick and Jen, I guess you could say the "kids" are kind of all growing up now. Obviously Kye is racing full time on the world stage as part of the Canyon Factory Team and Sian is busy running her business, dominating the Aussie racing scene and doing a lot of brand ambassador roles within the industry… Let's roll the clock back a few years to the period were you guys were essentially on the road chasing domestic racing; following National, State and local races. What were those years like? I'm curious about and how many races you managing to get to and how you planned your itineraries?
Sian: Can I just butt in for a second here and say 'Those really were the best years!' I have such fond memories from back then.
Jen: Well yeah, when we realised how much they were enjoying their racing and they were getting strong results Nick and I decided to go all in and support them as much as we could, so we bought a caravan and got our set-up for the races really dialed and we more or less started living on the road going to races.
Wow.
Jen: Ha yeah, we would have travelled anywhere in that thing. We would've gone to Mars if we heard they had a race on! It was pretty full on but we made it work.
It sounds like a pretty amazing time. As we just heard from Sian she obviously looks back at those years very fondly. Are the memories for you guys as parents the same?
Jen: Without a doubt. We loved it. We were all so tight knit as a team. When it came to getting packed or being at the races, we all have our jobs, our routines, we had it down pat. Nick worked on their bikes. I did the cooking and cleaning. We shared the driving. The kids could just focus on riding. Pretty much every weekend of the year we'd be at a race, often it would be freezing or raining so we'd be hurdled up in the caravan eating our dinner after a long day. We'd have campfires most nights, the kids had their PlayStation set up, it was pretty decked out. We'd all sleep in there and then we'd get up the next morning and do it all again. It made us all really close and yeah, we still are really close.
The whole 'caravan' part really sounds like an adventure too.
Nick: Yeah it was, but the main reason we did it that was because it was so much more efficient on time and money than staying at hotels, restaurants, and then traveling out to the race site each day. With the van we could just load it up with everything we needed, and it was our base for the weekend; our pits, our workshop; our restaurant and our beds!
Sounds like the ultimate set-up!
Jen: It served us well. We only just sold the caravan a few weeks ago actually and I got quite teary. Thinking of all the memories from over the years. The kids pretty much grew up in that thing. God knows how many miles or trips it did us, countless!
Brilliant. And did you end up getting close with other MTB families from all the traveling and time at the race meets?
Jen: We did for sure, we've made lot of lifelong friends. And not just other parents, but also a lot of people within the bike industries that are involved in the racing scene. It's almost like a big family. I don't know if you know but I was known as the watermelon lady…
At pretty much every race I'd cut up the biggest watermelon that I could find for the kids to snack on, but we'd always have so much I'd wonder around the pits handing it out to everyone and yeah, the name kind of stuck!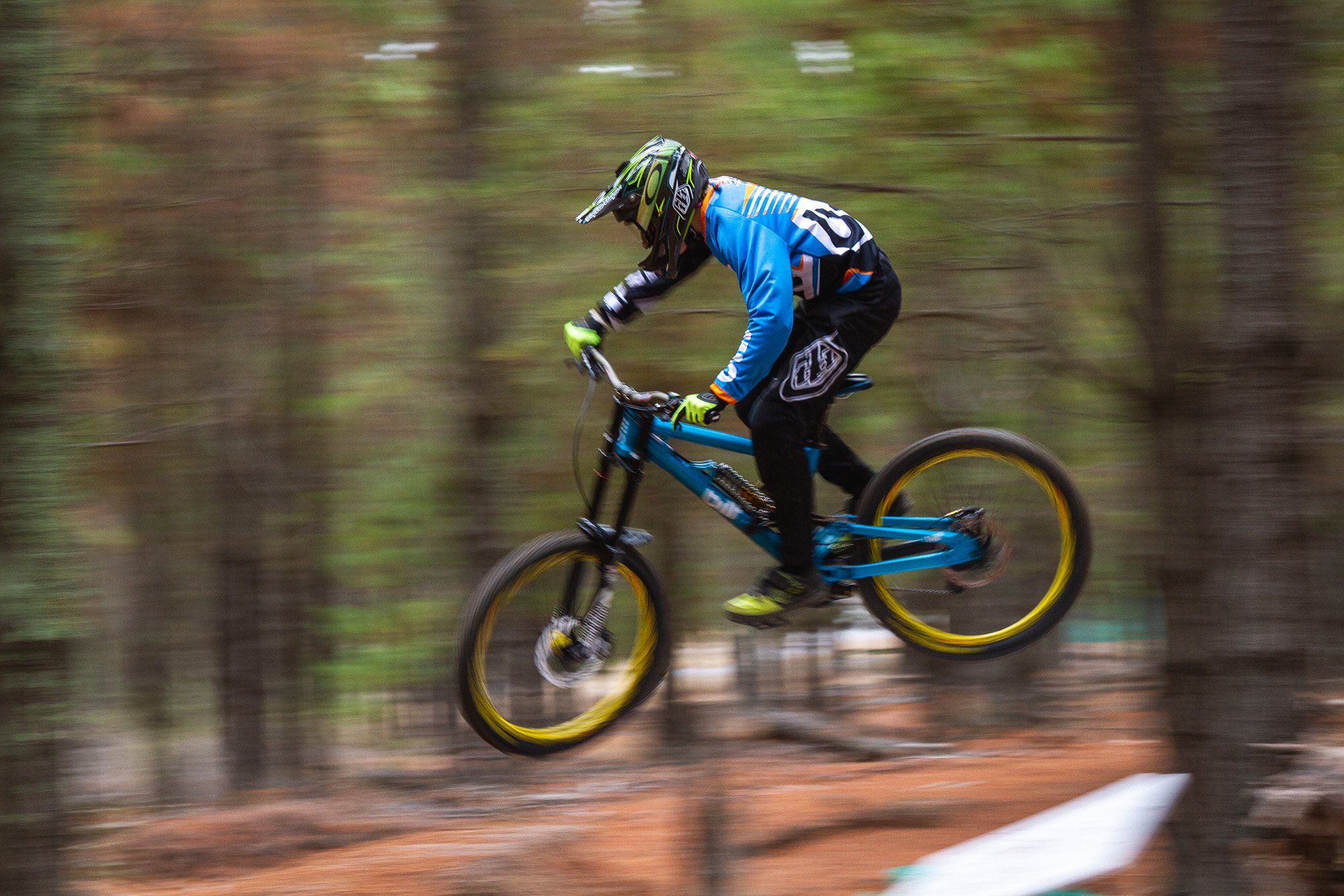 I'll have to start calling you that from now on! Were you guys getting support from brands, sponsorships back then?
Kye: The first real help we got was from Bilt Bikes. Bill the owner was amazing to us. We rode their bikes for a number of seasons. He picked me up originally and supported me with bikes and the team, and then when Sian get into racing he added her in as well, so that was great. We learnt a lot about team culture and we really grew as riders as a result.
Bilt Bikes were awesome, it's a shame that they're not around anymore.
Sian: Yeah, they were so good to us. Riding was always fun, but being in that team environment, with that experience, it allowed us to become a bit more professional about our approach to racing, not just having fun, but really focusing on wanting to win as well.
So that's where that dynamic in that culture kind of changed for you guys, hey?
Kye: For me absolutely, I was able to get that from a young age. And Sian as well I think.
Sian: Definitely. It transformed my mindset to that of a racer rather than just a rider.
Nick: The thing about the kids is that I think we've always had a training structure and I think that has taken them from young kids just riding around having fun to the professionals that they are. I think they always came home from school and had structure, they had certain training that they would get done and then do their homework. It was all pretty systemized from day one. Traveling in the caravan sort of helped that as well I think.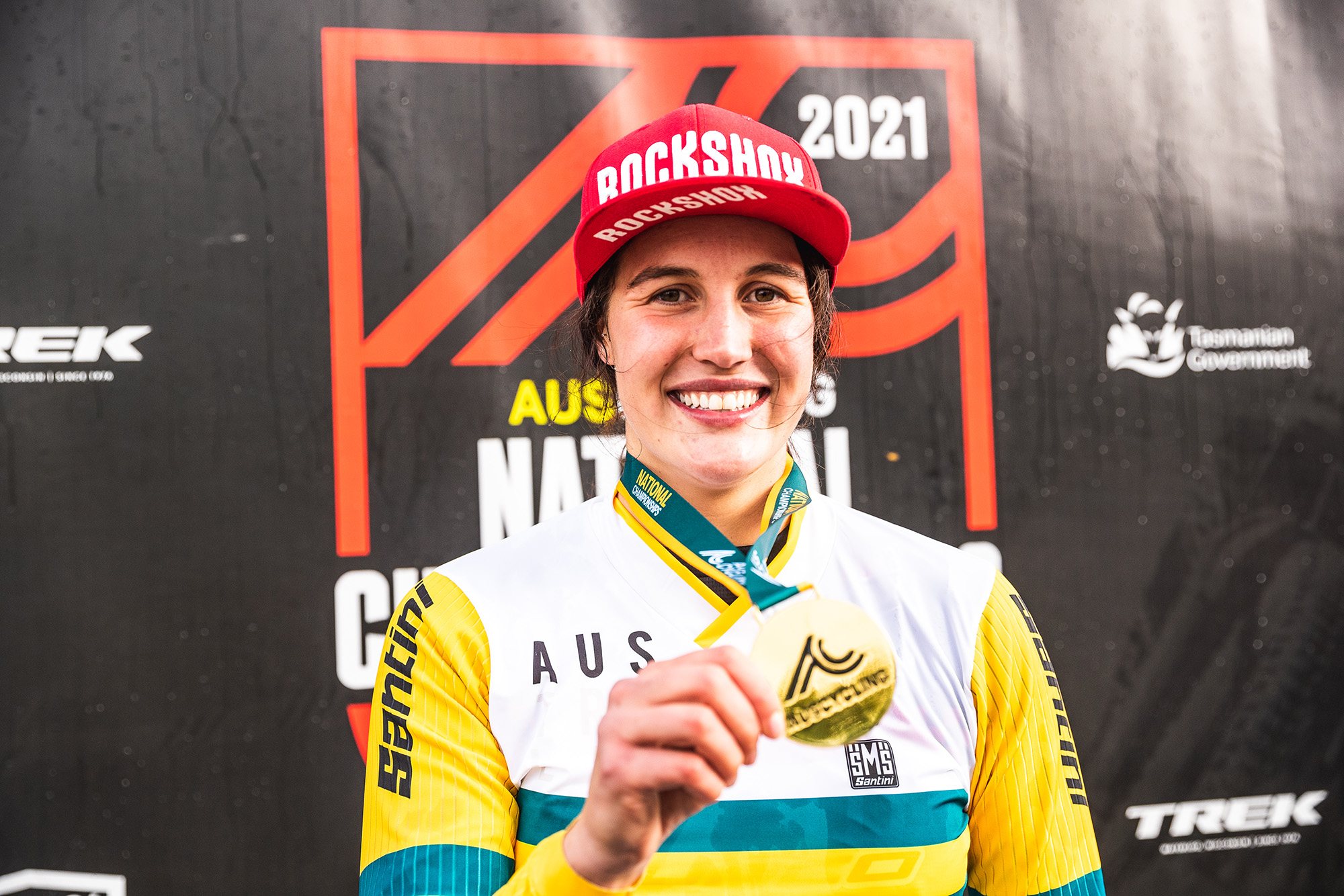 [R]: Let me ask you a rather broad question now; what does it take to be a National Champion? To rise up through the ranks and become the fastest. The commitment, the blood, sweet, tears, money and sacrifice?
Kye: A lot of it comes down to that first word you said, 'commitment'. The rider has to be supremely committed. If the rider really doesn't deep down want to win, they're not going to make it. You need to want to win more than anything. You need to want to go and train more than you want to go to school, more than you want to go hanging out with friends, more than you want to do anything. That needs to be your first priority, is to obviously finish school but everyday it was straight to training, do whatever I have to get done before I went home and even sometimes I'd prioritise training before homework or whatever. I'd do all my training first or whatever and then come home and then struggle to get my homework done.
[R]: And as a young rider I guess the next biggest thing after your commitment must have been family support?
Kye: Exactly right. Mum and Dad always supported 100%, they'd do anything to help us and put us in a position where we could achieve our goals. They knew we wanted to put 100% in to racing but we always made sure we got enough of school done. It takes that big team work to make the dream work.
[R]: Jen and Nick, obviously there were a lot of sacrifices that you'd have to make along the way so that the kids could get to the races. What has the journey taught you?
Jen: I think Kye summed it up pretty well. It's a team effort. We loved it as much as them and not only when they're winning but when they're just competing and having fun and just keeping the fun in it as well. It does take some commitment with money as well, some years it's been quite tough, but we've always put the family unit first. The family has always come before anything else.
Nick: Yeah, I think I remember particularly with Sian… Kye was being looked after by Canyon, I took three months off work to go to Europe with her and do the circuit. We traveled around everywhere together, just me and her and Jen, traveling crazy long distances in crazy small cars just to get to races. We got it done.
There were some rough times out there for sure, and they were far outweighed by laughs and when you're doing it as a family, your spending time together doing something you all love, nothing beats that.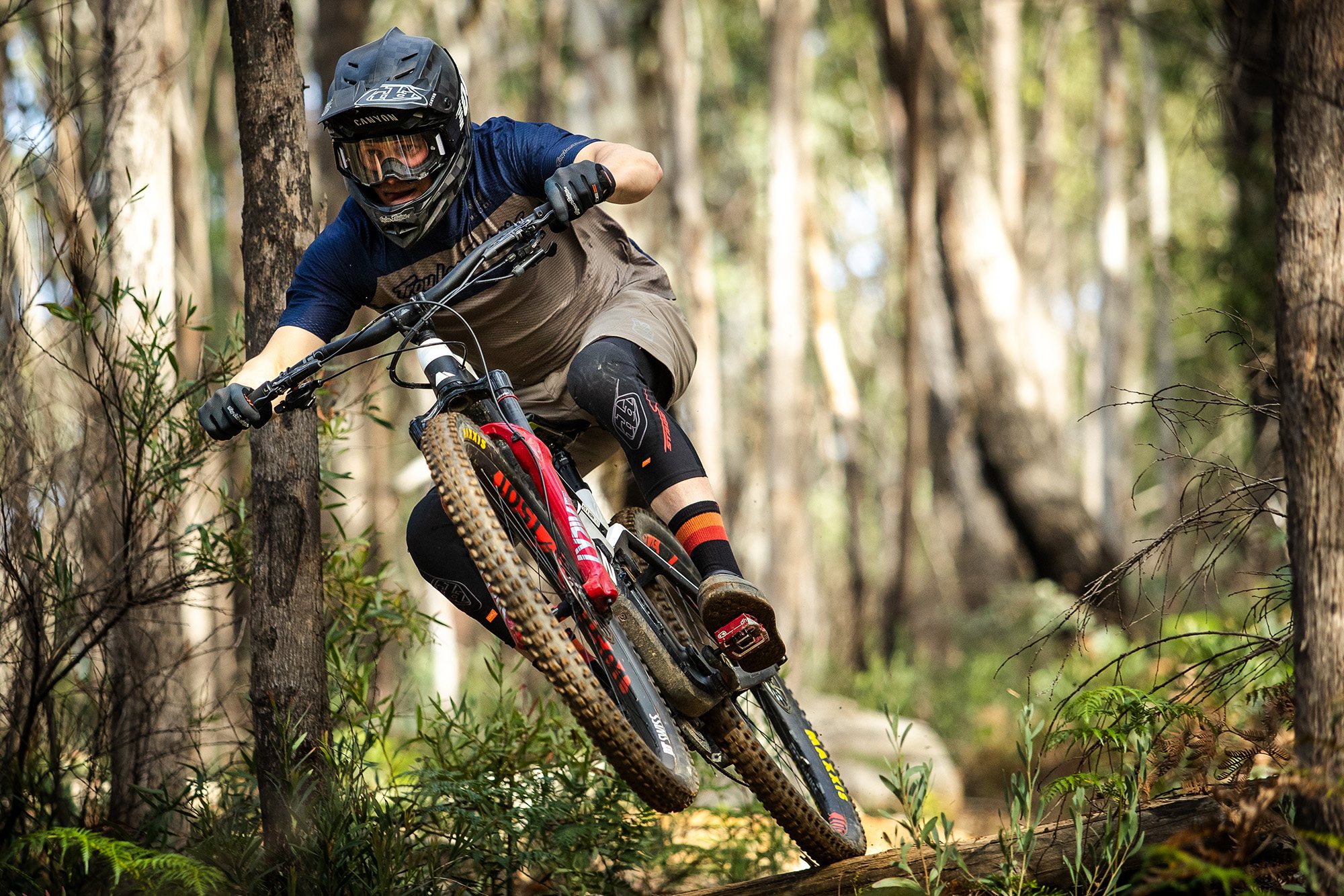 [R]: Awesome! What were some of the standout memories when you think back to that summer?
Nick: Oh there are so many… I remember being over in Scotland at the Fort William World Cup, Sian won qualifying. But when we got back to the car to drive back to our accom to get ready for the race the next day, our car had been totally parked in because there were so many spectators. We waited a while but no one came to move their cars, so we decided to just leave the car and make our own way back. The apartment where we were staying was 15km's away. I rode her race bike, with her big gear bag rolling behind me and I think I had her spare wheels strapped to the bag as well. Sian rode beside me on her training bike still wearing all her gear. We finally made it back to the pad, I cooked us dinner, got Sian prepped for the next day, and then once she'd gone to bed I jumped back on the pushie and pedalled 15k back into town to grab the car, so that I could load it up ready for the morning.
[R]: Oh my!
Nick: Hahaha yeah stuff like that was pretty wild, but it really was an adventure and a great time to spend together.
[R]: Obviously the entire family has an incredible bond.
Nick: We do. We've been through a lot together. There's been a lot of experiences that I'll hold onto forever.
I remember standing there at the finish line when Kye won the World Championships, all I could think was "Holy crap – we just beat the world!"
Things like that have been really surreal. 
Jen: I feel like that win in particular was for all of us. Kye got the #1 but there was a little bit of all of us, from all of those years leading up to that point that went into that result that day, and I'll cherish those memories forever.
The story of your journey is very inspirational guys and I thank you for sharing it with us today! [R]