Bare Creek has been one of the country's biggest MTB projects to date. It's story is one of hard work and determination by so many, over almost a decade. Tom Mallett's vision for the park is only matched by his ability to move mountains and see it become a reality. His story is one well worth reading and watching.
Film/Edit // Matt Staggs  Words // Tom Mallett
My name is Tom Mallett, and I've been a trail builder for as long as I can remember. After just completing my fifth year of professional trail building (working for Dirt Art Australia), and with many more years of trail building behind me, I figured that now is as good a time as any to introduce myself to the wider trail building community.
With my focus set primarily on the trail at hand, I often find it hard to make the time to promote my work in a way that I am happy with. If I find a spare few minutes in the day, I'd usually rather a quick berm spruce with the hand tools, or a stoke-break with the team, as opposed to taking a picture for the gram. Although I could, and probably will happily spend the rest of my days with my hands in the dirt somewhere in the Australian bush, I feel a deep burning passion for pushing my trail building skills as far as I can. I could honestly think of no better future than to spend the rest of my days experiencing where my work can take me, and learning from those with ability far beyond my own.
With only a small Instagram following, and little of my work visible online, I decided I should probably give this self-promotion thing a go.
Enter: this video project.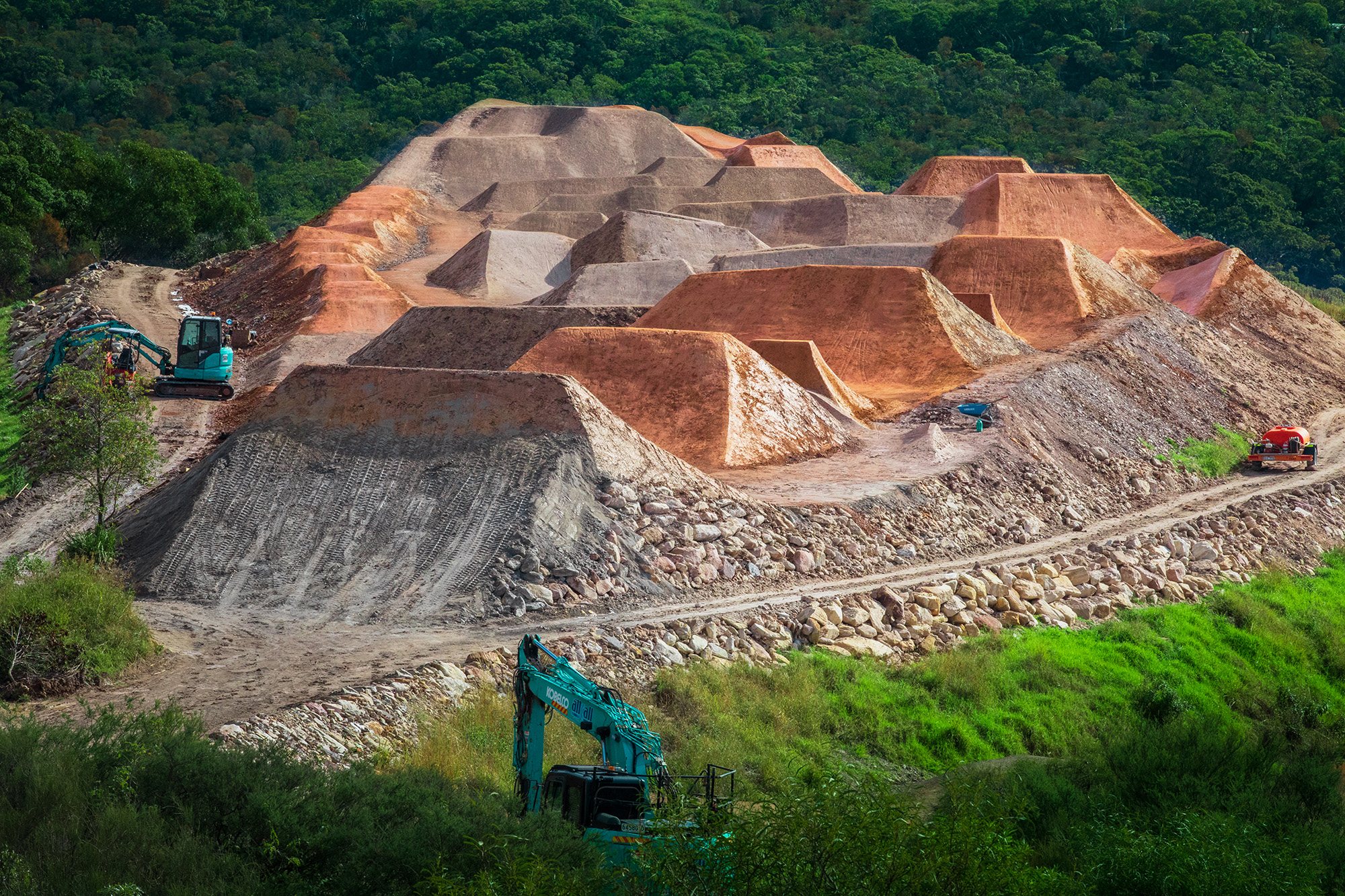 With Trail building and construction management experience at projects such as La Larr Ba Guawa Bike Park, Thredbo Bike Park, Quarry Park Bike Park (Melbourne City), and a little place called Maydena Bike Park, I felt that I was building up to something big. Something big came, and it is now referred to as Bare-Creek Bike Park. They say that luck is when opportunity meets preparation, and luckily for me I was prepared and ready when the opportunity of my dreams was handed to me by Northern Beaches Council (SYD), WAMC, and Dirt Art. I would like to extend an enormous thank you to everyone that I met from these groups, especially Simon French, Jason Lam and Liam Hooper from Dirt Art for allowing me to go ALL IN on the Bare-Creek Bike Park and also for just generally being mad-dawgs to work with.
Bare Creek Bike Park is a rubbish tip remediation project commissioned by WAMC. The site is a capped landfill in a valley in Sydney's Northern Beaches, spanning 6 hectares.
After raising a budget and allowing the land to settle, WAMC turned to Northern Beaches Council and the local community to decide how best to use the land. Fortunately for us mountain-bikers (I suppose a mark of how big our sport is these days) a bike park was the verdict! Hell yeah!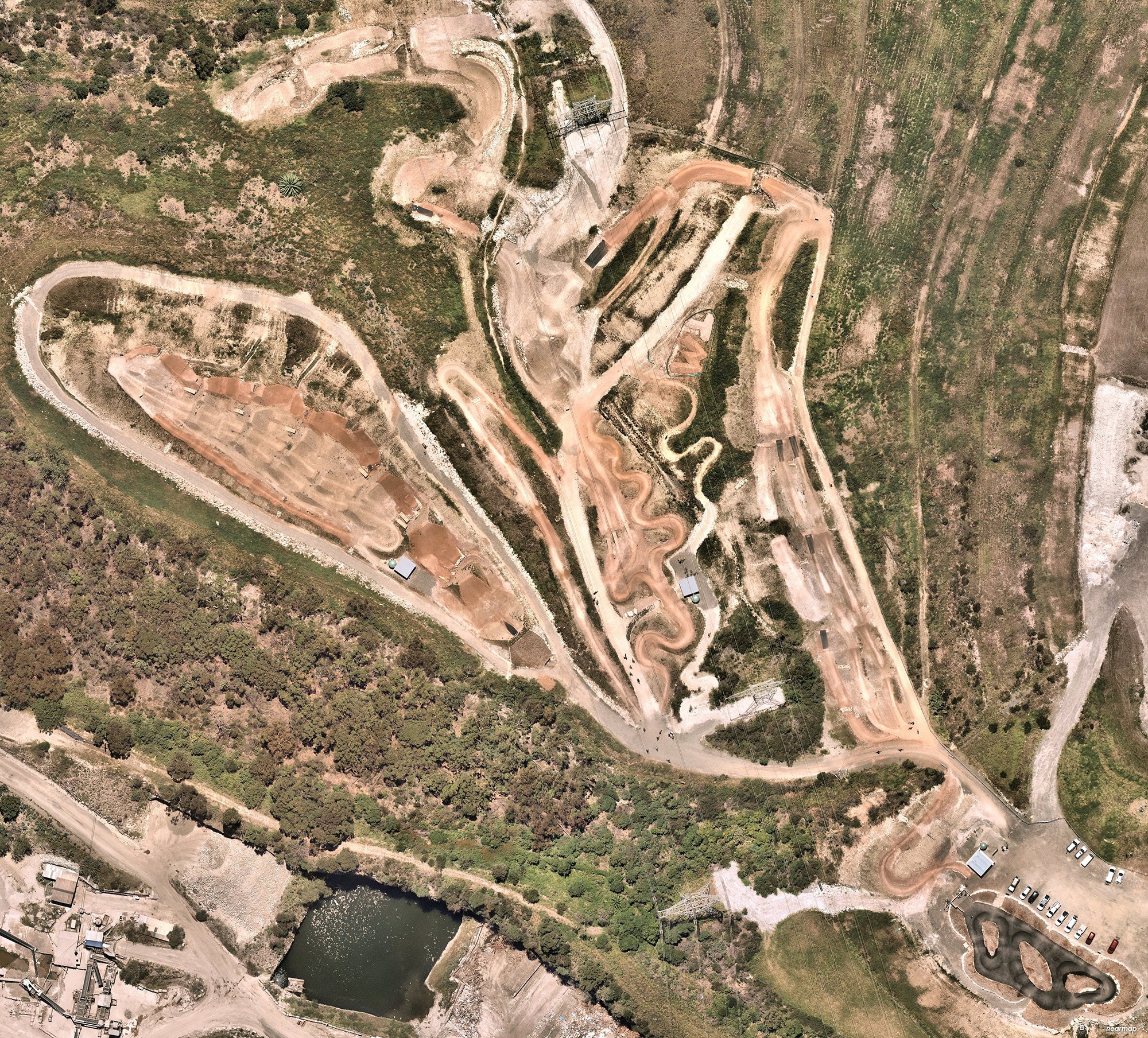 Knowing that I was in for a wild ride, and probably many sleepless nights stressing about angles of jump lips and how many injuries an imperfect pro-line jump could cause, I mustered everything that I had within me and leapt into this goliath project.
As our ability became known, the project grew, and just under one year later, after facing nearly 5 months of unworkable wet weather, many unspeakable trials that will haunt us forever, a number of complex side projects such as ASSISTING WITH A PROJECT TO REPLACE THE ENORMOUS OVERHEAD POWERLINES, and so-on, the team and I laid down the tools and took a deep breath of sweet relief knowing that our work was finally done.
I don't know how the rest of the team feel about Bare Creek, but I am immensely proud of how the project came out. Any trail builder will tell you their work is never done, that improvements could be made given more time or different circumstances, or that no one will ever truly understand why that jump is this way, not that way. With this project though, we are finished. I can sleep easy knowing that literally nothing more could have ever been done by myself or my wonderful team in the time that we had and with the challenges that we faced. These projects take WORK to get right, and I can tell you that the friggin' warriors that I worked along side with on this project scraped the bottom of the barrel when it came to effort. Literally blood, sweat, and tears went into the art that my team lived and breathed for a year.
They are some of the toughest humans I've ever met. Thanks for getting lost in the shapes with me, I appreciate you to no end.
These humans are: Cody Barker, Darcy Coutts, Eric Canfield, Hugh Balcomb, Jack Nicolas, Jadon Wilson, James 'Cannonball' Hall, James Deck, Jon Mackellar, Matt Ward, Nic Greentree, Tim Hughes, Weexy and all of the volunteers who got on the tools or helped with 'testing'.
Amidst the chaos of this enormous project, staying true to my usual self, I found little time to document the work that we were creating. Thankfully for me, I am lucky enough to know Matt Staggs, who took my request for assistance in creating something for my portfolio, and turned it into a video that I am absolutely stoked on. I am my own toughest critic, and I wasn't too sure how I'd feel about the result of this project, but after seeing the magic that is Matt Staggs at work I felt reassured that this was a good idea. This video was filmed in a few short sessions, squeezed into incredibly long working days (for both of us) and stars a very burnt-out version of myself.
Burnout Tom did good though, and I am sure that there was nothing more that I could have put into this video with the time and energy that I had to give it. Matt, I can't thank you enough for taking me seriously! The work that you put into this video far exceeds what I could have expected or hoped for, and I couldn't have dreamed of anything like the end result. Matt wouldn't let me pay him for this video, so if nothing else comes from it, I hope that his efforts and ability are recognised.
Anyways, enough yammering. This is burnt-out Tom's tour of Bare Creek Bike Park. Please enjoy!
See you around, I'll be the guy in the excavator or with my hands in the dirt and a big smile on my face. [R]
Find Tom at: @tomallett  Produced by Matt Staggs Visuals