If you were going to make a comeback from one hella heavy crash, you might as well step it the fuck up!
This film differs from its predecessors in that the team "didn't move a rock." It was about exploring with friends – an adventure into the mountains, where Gee would ride whatever they found, including some of the most unforgiving terrain of the series so far. And there's pedalling, even if it's at racing speed and inches from a ravine.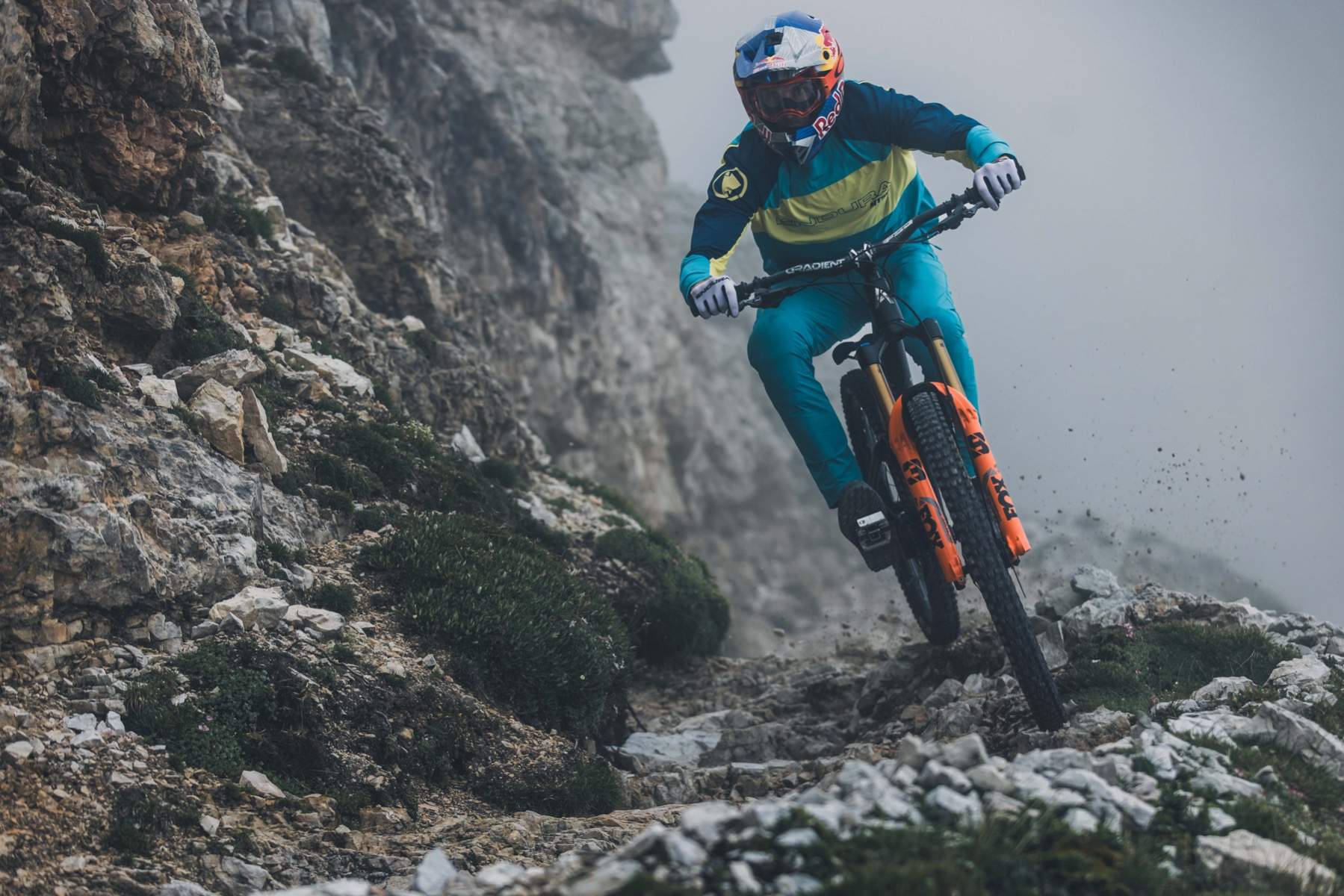 Filming took place this August in the Italian Dolomites, where access to riding spots involved four-hour hikes, roped climbs, ladders and abseils. The team was burdened with camera equipment, drones, food supplies and Gee's bike, broken down to frame, bars and wheels to share the load. It was physically and mentally the most demanding week of the series so far, where a sense of adventure and genuine concern for their survival drove the team onwards in search of some of the most incredible scenes they have ever filmed. Gee said that from the start, he knew that he'd film this edit on board the Atherton AM.170, the latest in the Atherton Bikes range that he designed and manufactured along with his siblings Dan and Rachel Atherton and their close-knit team in Machynlleth, Mid Wales.
It was a no-brainer – the AM.170 is tough enough to withstand being bounced off cliff walls as we hauled it up a cliff on a rope, lighter to hike up the mountain than my DH bike, pedals super well and is enough bike to tackle every inch of the steep and rocky terrain."

Gee Atherton
He was accompanied by photographer Dan Griffiths (Moonhead Media) and "right-hand man" Jamie Robertson, who had both been with the project from the beginning, but in such perilous terrain, they also involved Brodie Hood, a high altitude and adventure specialist. Brodie is one of the few filmers to fly drones to the top of Everest, an experienced climber and a member of the Lochaber Mountain rescue team.
At the end of the film, there's a sequence where I ride down a ridge at sunset; Brodie devised a harness system that meant I could practise controlling my speed while he let out the tension until I gotcomfortable. The section of the film where I'm riding the slowest, picking my way down the ridge, was actually the most demanding of all."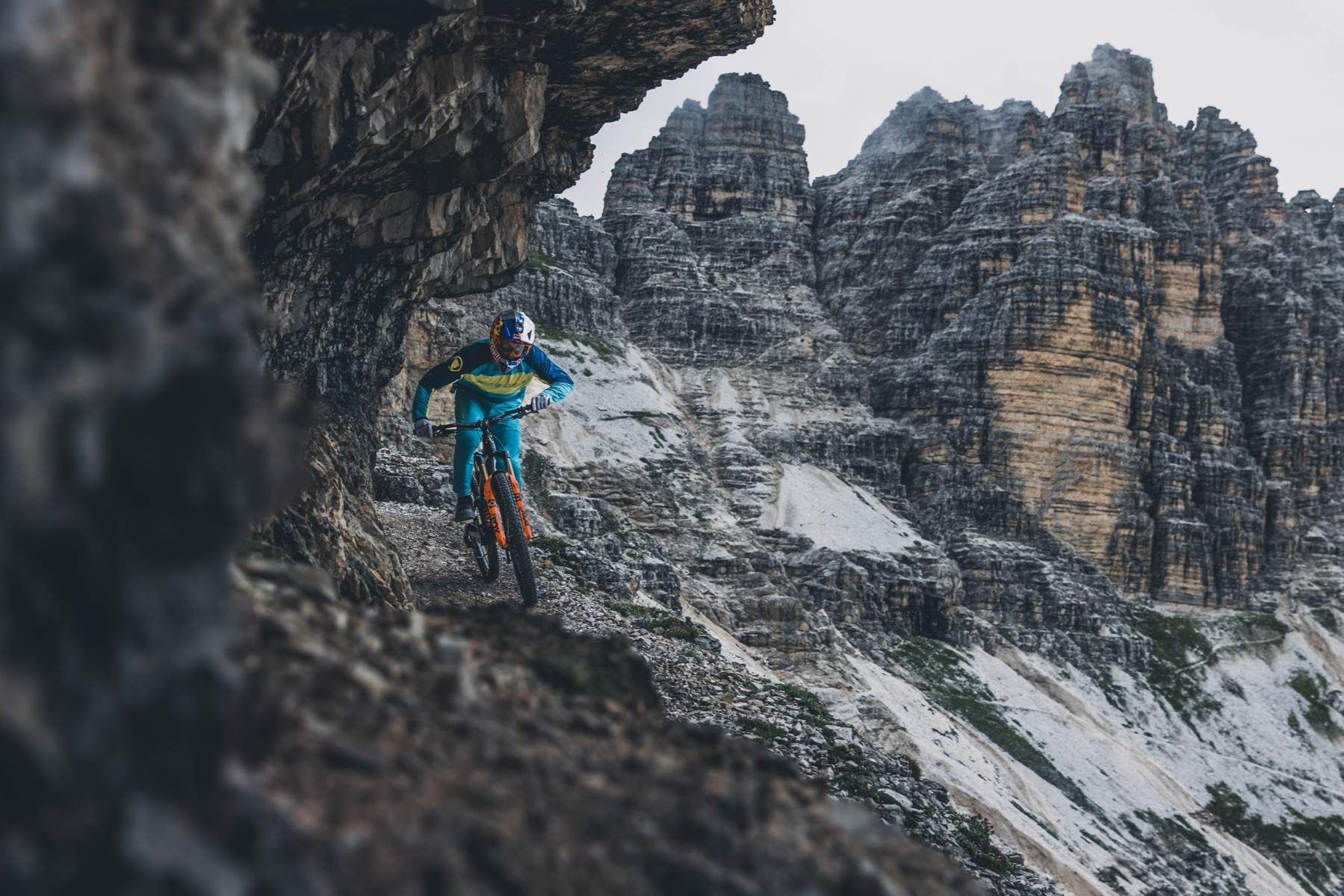 Since the first hour of the first build for the original Ridgeline film, it's been the dream to take this concept to the most amazing places around the world. The potential to find awesome, remote mountain ranges where we can test ourselves to the limit… to really explore what's possible on a bike and how to film the most stunning footage… it's been like a running commentary throughout the entire project."

– Gee Atherton