Where do you even begin with Sam's 2017 season… Arguably the most talented DH racer to swing a leg over a bike, whist still at the pointy end of the field in Downhill, he decided to spread the focus of his racing talents into a completely different beast. Into the world of Enduro racing.
Now that the most recent season has been won and done, lets summaries. So just how good is Sam at EWS racing? Put it this way, since the EWS was established back in 2013, an ultra exclusive club of just 3 men have been crowned World Champion (Jerome Clementz, Jared Graves and Richie Rude), but this past season Sam won more EWS stages and races than all 3 of those guys put together! And let's not even get started on the fact that Sam opted to use flat pedals at every race, which are scientifically proven to be far less efficient power wise than being clipped in. Sam Hill is that talented that when you consider what he's capable of doing on a mountain bike you need to cast aside conventional thinking. Despite all the factors that a long, lustrous career often tolls on a rider after so many years at the top, Sam Hill is currently still riding in the form of his life. Quite simply put, Sam Hill is unstoppable!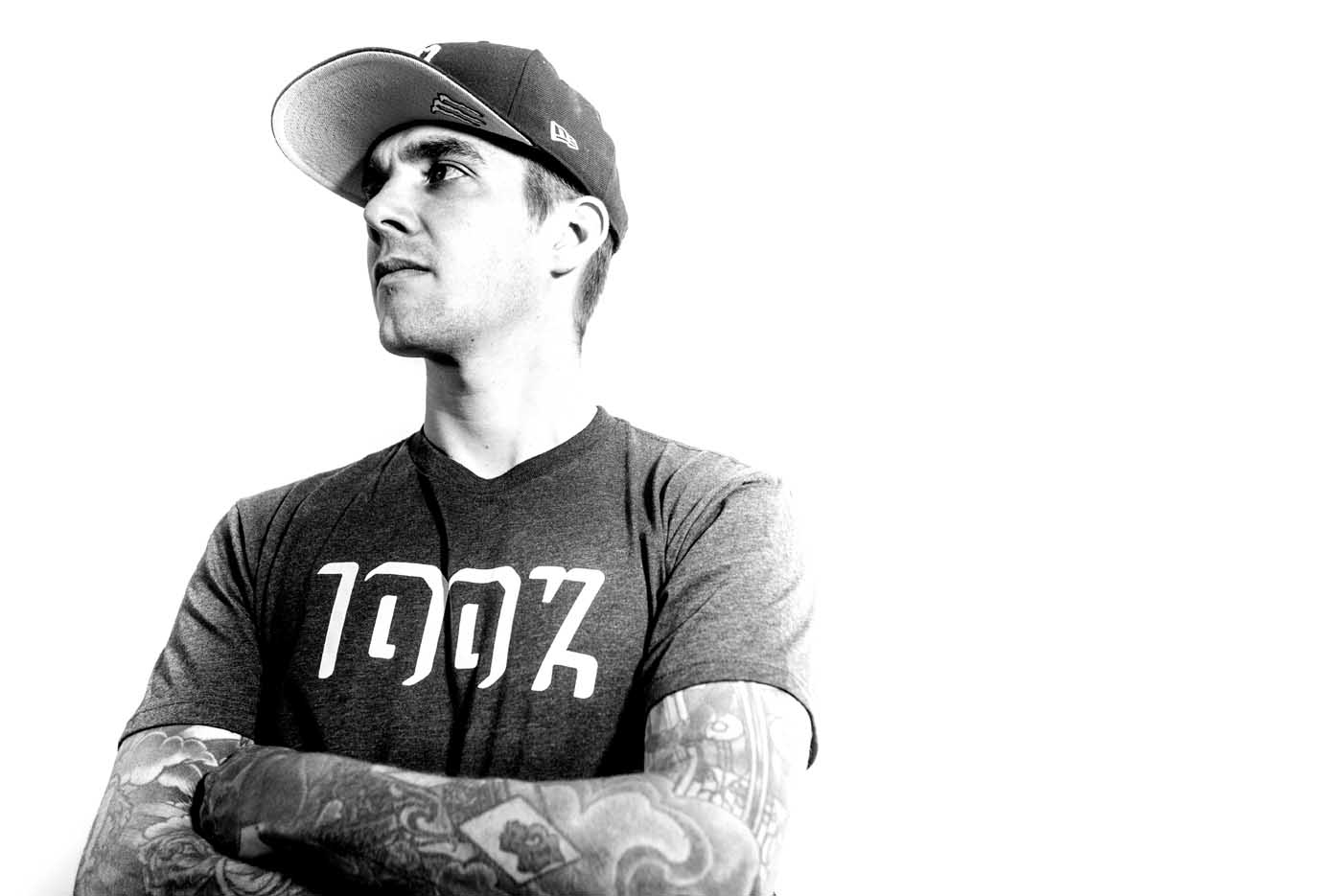 Firstly, congratulations on your amazing 2017 season – Enduro World Series Champion! You've now won World Championships in multiple MTB disciplines. How does it feel to be Sam Hill right now? 
It definitely feels awesome. I set myself a goal and I worked really hard to achieve it. So really I was just satisfied that I had accomplished what I set out to do. But yeah winning a world title does feel awesome. 
 It's pretty crazy to consider you entered your first EWS race back in 2015 and now just 2 seasons later you dominated the series and comfortably won the overall. It goes without saying that you lads need to be supremely confident in your abilities to be able to race at the level that you do, but I wonder, did you perhaps even surprise yourself a little bit this season? 
I don't think I surprised myself. I know better than anyone what I can do on a bike when I'm comfortable. The Nukeproof Mega is awesome and I feel good on it so heading into the year I was ready and confident. But there's always some doubt in your mind, even racing a full season you can't afford mistakes or mechanicals. 
How much did you need to change yourself as a rider to be competitive at the top level of Enduro having been essentially a purebred downhiller your entire career? 
I honestly think it came pretty naturally to me. The last few years I had been riding my trail bike a lot more for DH training. Maybe too much haha so the transition felt pretty natural. It was just learning the ins and outs of Enduro and how to approach the races each weekend. 
 Dumb question but please try and answer it seriously, just how hard is EWS racing? 
A lot of pro downhillers, in fact pretty much of them, have tried their hand at the odd enduro and very, very rarely have any of them managed much success. What makes EWS so tough 'vs DH? I think it's super tough on the body, and I don't usually realize until the week after racing an EWS when I try riding or whatever your body is pretty wiped out and needs some good rest to get over it. I think during the week and race you're so focused that you don't always realize how much your putting your body through. 
 Last year you split your season between racing DH World Cups and the EWS, and ultimately you ended up winning your first EWS race as well that season. Talk us through last offseason and making the decision to focus your full attention on Enduro for 2017? 
Yeah once I decided in my mind I wanted to race the EWS it was then my whole focus. I just tried to work on my endurance a bit more. It's also difficult with interval training because we race such a variety of tracks and length. With DH you know your racing 2-4mins and can focus on that. So yeah just changed things up a bit. 
Did you need to ask your team (CRC Nukeproof) permission to make the switch to Enduro? How does that process work? 
Yeah I was basically still under contract to each dh in 2017. During 2016 I wasn't enjoying myself at the DH races and the team could see that. I asked if I could focus on the EWS and they immediately said yes. The guys at CRC and Nigel Page understood that there's no point racing DH half hearted so I'm super thankful they backed me in what I wanted to race. 
When you arrived at the first EWS race this year your body looked visibly a lot different, you'd dropped a lot of weight, yeah? Tell us a bit about your offseason training program and how it all went? 
Yeah I think just a lot more hours riding the bike helped lose a few kg's. I feel old but I'm still learning every year different ways to be a better athlete. 
Were you feeling different, better, stronger on the bike heading into this year as well? 
Not really I was just happy and focused. That was the main thing. When I'm happy I ride fast 🙂 
As the 2017 EWS season progressed from race to race, you were constantly winning stages and finishing right at the pointy end overall each round. At what point in the season did you start thinking the overall championship was possible? 
In my mind it was my goal before the season started. Then as soon as the first round was over and I got 4th I knew I just needed to stay fast and consistent. There's a few rounds I would of liked to win but they didn't work out. Then heading to North America I knew it was time to pull my finger out and go for it. 
Heading into the final round of the EWS in Italy you had the overall points lead and you were the man to beat, however the Championship still wasn't guaranteed. Tell us a bit about your mindset leading into that race? 
Yeah I was nervous heading into the last round. Anything can happen in racing and that was the biggest worry in my head. I also knew Adrian would be fast there as he doesn't live too far away so he's familiar with the area. But yeah I was also confident in myself and I wasn't going to let the championship escape at that point. 
Can you try and describe the emotions you felt when you crossed finish line that weekend on the final stage and you realized that you had got the job done!? 
Nigel was at the finish and he gave me a big hug. It felt awesome to have had such a great year and pay the team back with all the hard work they put in. I felt immediately relaxed as I'd been stressing for 2 weeks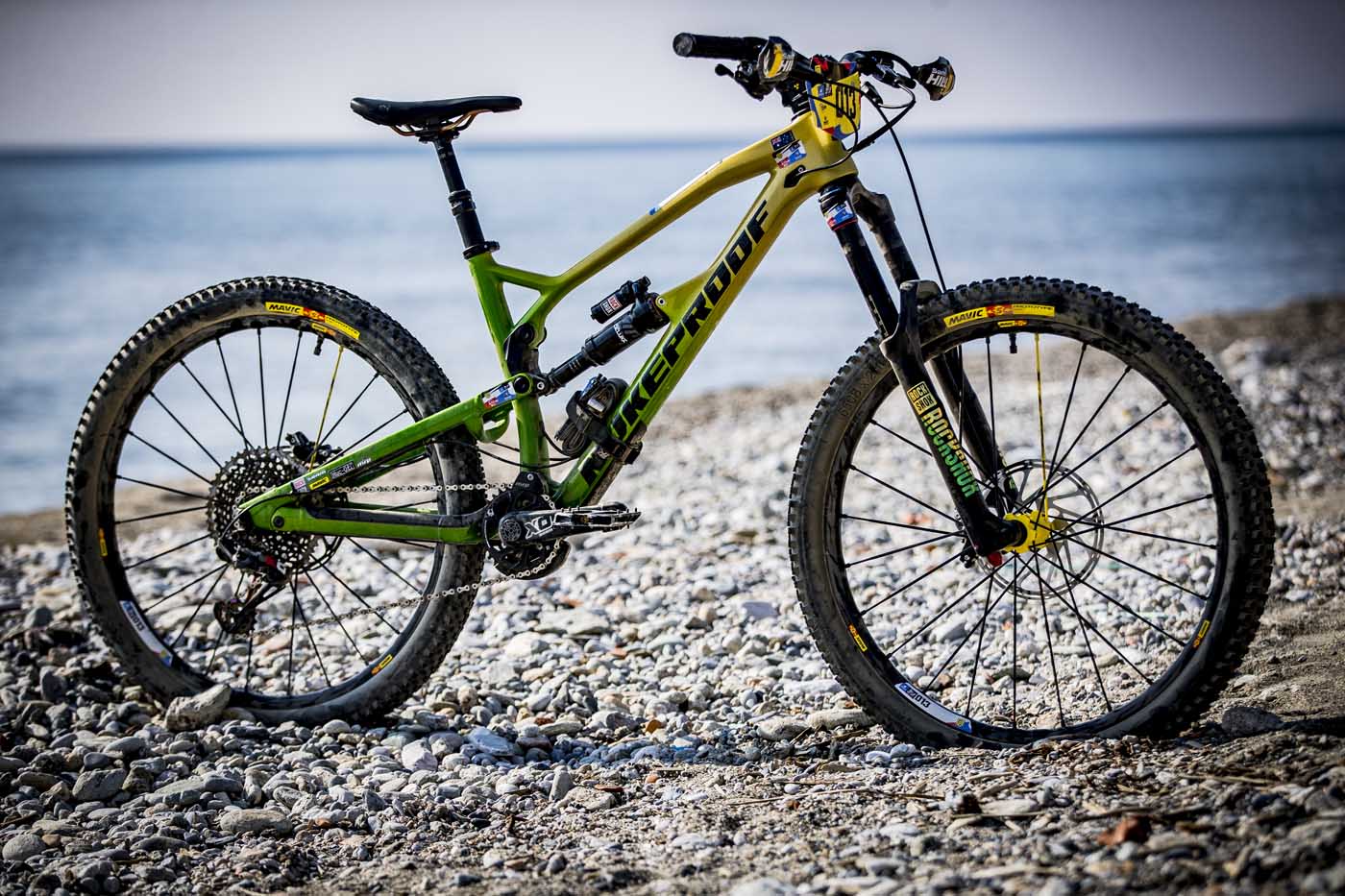 Lets change direction a bit and talk about your race bike set-up. You switched frames this season from an alloy to the new carbon version of the Nukeproof Mega. How much different does the carbon bike feel? 
It's not a lot different. Nukeproof worked hard getting the right carbon lay up to keep the overall way the bike rides the same. That's something I had trouble with in the start with a few early carbon samples during the off season. I just didn't like the way they handled on the track so it took a few goes to get it right and I think what we have now is awesome. 
Are your frames custom or stock?  
Every frame I race are just stock size mediums. 
You've got a pretty trick looking set-up happening with your left grip. Looks like a mini gripshift. Is that some kind of rear shock lockout devise? 
Think that was a prototype shock lockout I was testing at some stage but I never ended up racing with that…
Speaking of your rear shock, you've been running a coil spring this season. What do you prefer about the coil 'vs an air shock? 
I've been on an air shock all season. I'm sure different shocks work better on some bikes than others but I prefer the feel of the air shock over the coil. But back on my DH bike I was the opposite. I think the air shock is a great balance of everything you need on the trail bike and the new super deluxe air is amazing 
What's the deal with those bark buster hand guards you run? 
They're badass – what more can I say! 
What tyres have your been racing on this season? 
I was using Mavic tires all year, they were really predictable and would charge through everything which I liked. For 2018 we are going to be using Michelin tires which I'm excited about as they are doing a lot with testing and development with their riders and have some great options for different conditions. 
Are they a custom rubber compound? 
No the Mavic tires I used were production compound but a prototype casing. 
What pressures do you run your tyres at?
Usually around 23/28 ish 
Do you use one of those pinch flat prevention system that are becoming quite common these days?  
No I'm not a big fan of those  
We noticed that you've got a multi-tool gizmo stashed inside your bottom bracket, how does it work? 
Yeah it's called an All in one multi tool. They are pretty awesome and has just about every tool you need. It slides into your crank arm/BB hole and stays in place using a magnet.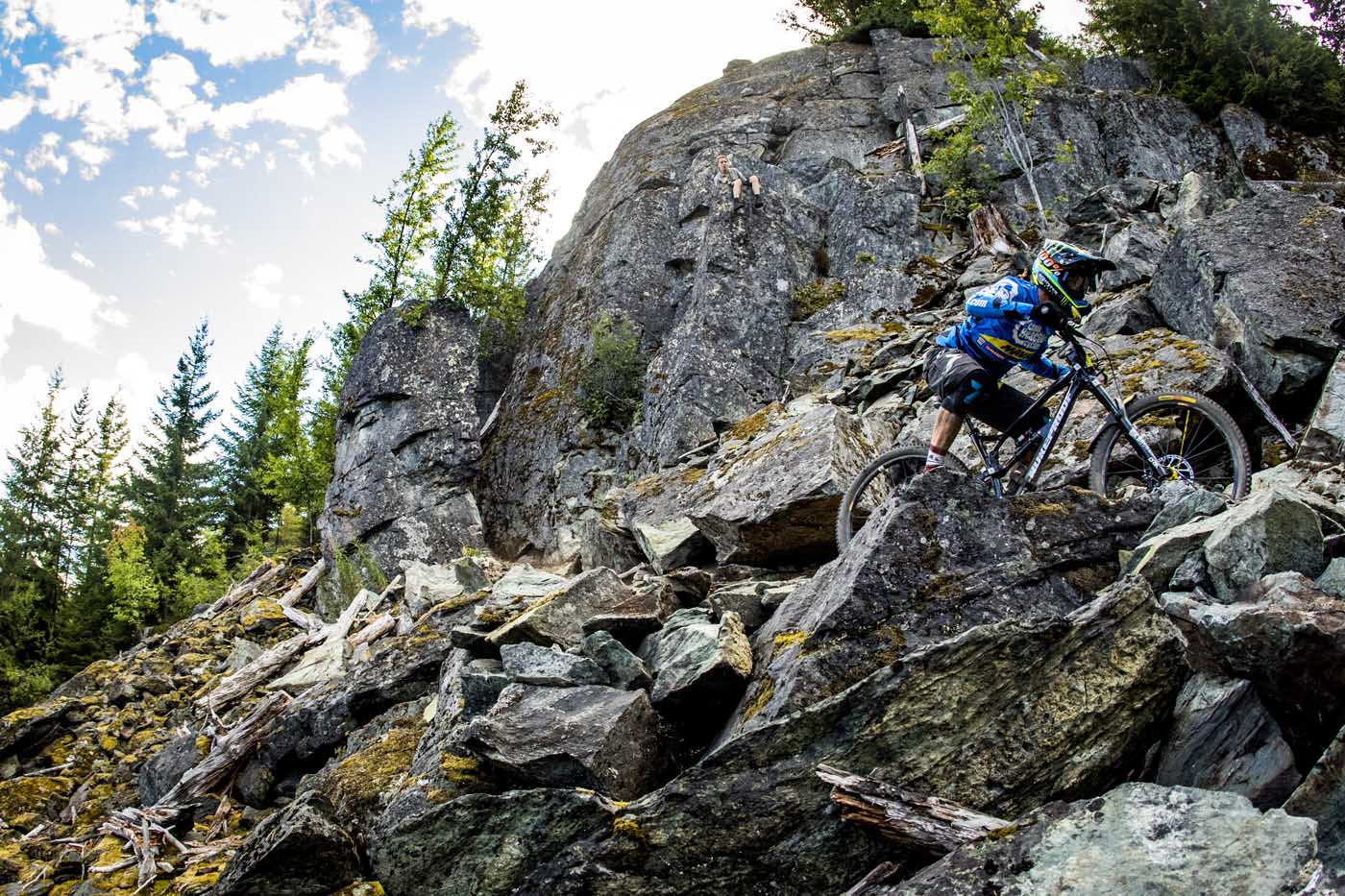 Photos // Sven Martin, Dave Trumpore. 
This story appeared in issue 49 of [R]evolution. You can get yourself a copy here.