Santa Cruz ain't slacking when it comes to dropping new season bikes this year. Off the back of their new Nomad, they've released two more updated staples in the MTB world, the 5010 and Bronson.
The last 5010 and Bronson updates were a while back, like three long, long years ago. Of course in that short space of time, one that I seem to happily ride the same bike, it seems that nearly all bikes considered MTB's have been squished from above. Lower, slacker and longer as a result. So who would SCB be to argue with the industry? Lets get straight to the details on both…
Bronson 3.0
One of Santa Cruz's most loved trail weapons has to be the Bronson. So to take on a full blown rework was a big deal. Borrowing from the recently re-birthed Nomad and more to the point it's lower link mounted shock, it brings the Nomad/V10's feel to the trail bike end of the market.
So is the Bronson just a 'lil Nomad? Sorta, kinda… But the new 150-millimeter travel Bronson somehow, even with the thru-frame shock, has a deeper seat post insertion than the Nomad and runs double supports on the rear triangle. They definitely upped their cable routing in a big way over the Nomad too. 
Fatties will rejoice as you'll slot 2.8-inch tires in the frame with no problems, and you also have the benefit of an extra 13 mm's reach up front. Plus the little flip-chips can give you almost one degree of slacker head tube angle should you wish to get rad. 
In a nutshell
• 150mm travel rear/160mm travel fork
• Lower-link driven shock design
• Longer, slacker, steeper (seat tube)
• Clearance for 27.5×2.8 and flip-chip for geometry adjustment
• Aluminum and Carbon available
• Rockshox Super Deluxe 210×55 Metric Shock, bearing at rear eyelet
• "Plus" compatible
5010 3.0
The new 5010 has skipped the new lower linkage design, it's minimal travel not requiring any real changes (or room to fit it), plus the frame scored a bonus with room for 2.8-inch tires.  A little more heft is evident on the front triangle and up back, now that there's barely a front mech on any trail (I've ridden), there's supports on both sides which is going add a whole bunch of stiffness.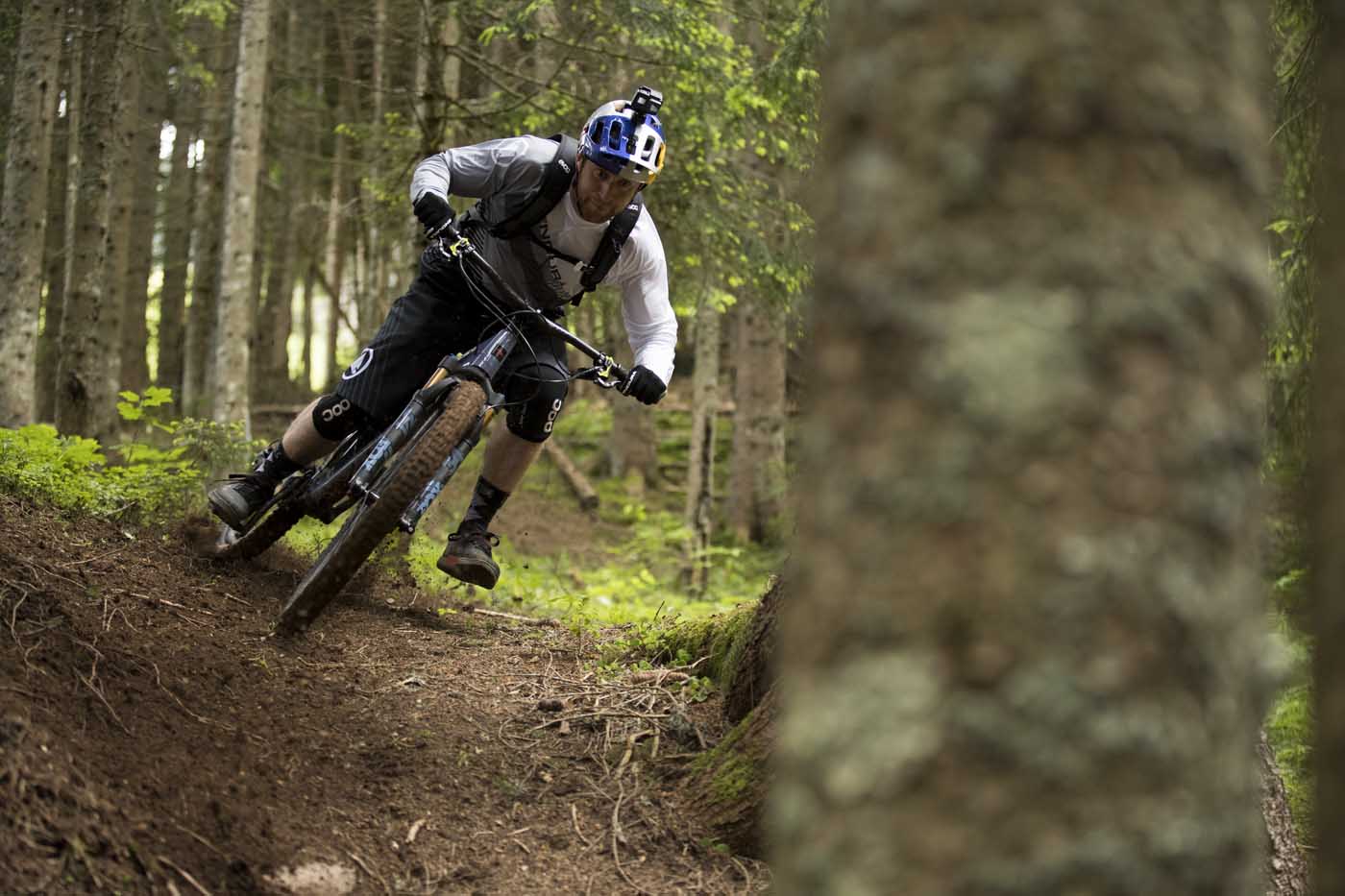 All of the above alludes to it being an absolute weapon on the trail. Probably why Danny Mackaskill rides one and has already dubbed it the new Blur 4X! Which could be one of the most defining and under-rated bikes of my lifetime? Hmmmmmm….
In a nutshell
• 130mm travel rear/130mm travel fork
• Longer, slacker, steeper (seat tube)
• Clearance for 27.5×2.8 and flip-chip for geometry adjustment
• Fox DPX2 210×50 Metric Shock
• "Plus" compatible
There's a multitude of build kits available for both bikes and yes, frames are available.
For more info on the kits and pricing, hit up www.lustyindustries.com