Feast your eyes on Santa Cruz's latest stunning machine, the all-new Heckler SL. Perhaps one of the most exciting releases of 2023 to date, this bike of course represents the SCB's first dive into the exclusive 'SL' e-MTB category and by the looks of things they haven't held back in the slightest.
In a police line-up standing alongside a Santa Cruz Bronson the witness would be hard pressed to even pick Heckler SL for being an e-Bike, with its slim downtube and practically invisible motor this thing definitely flies under the radar. But don't be fooled, the Heckler SL promises to pack plenty of punch producing 60Nm of max torque and you'll be covering plenty of trail between charges thanks to a 430Wh battery.   
As we touched on above, the Heckler SL certainly does share an uncanny resemblance to Santa Cruz's extremely popular Bronson (naturally aspirated) trail bike with near identical frame silhouettes. And the parallels don't stop there, both models roll on MX/mullet wheels and float with a 160mm fork coupled with 150mm of travel in the rear. Interestingly, going off the claimed weights for both bikes the e-Bike weighs only 3.7kg's more than its counterpart which is pretty god damn mind blowing when you consider that the Heckler SL needs a motor and a big battery and all of the other electrical wiring and components…
Santa Cruz's engineering teams definitely appear to have knocked the ball right out of the park with this bike!
Let's dive a little further into the details of the Heckler SL. Producing the 'oomph' is a Fazua Ride 60 motor which churns out, you guessed it, 60Nm of max torque. The Fazua is also one of, if not the, smoothest e-Bike motors on the market. At a glance the rider can check on the bike's battery level and power setting via an inbuilt display which has been neatly woven into the frame's toptube.  As we mentioned earlier in the piece, the Heckler SL is powered by an inbuilt 430Wh battery which features an external charging port and charges from zero to full in 3.5hours – that's impressively quick!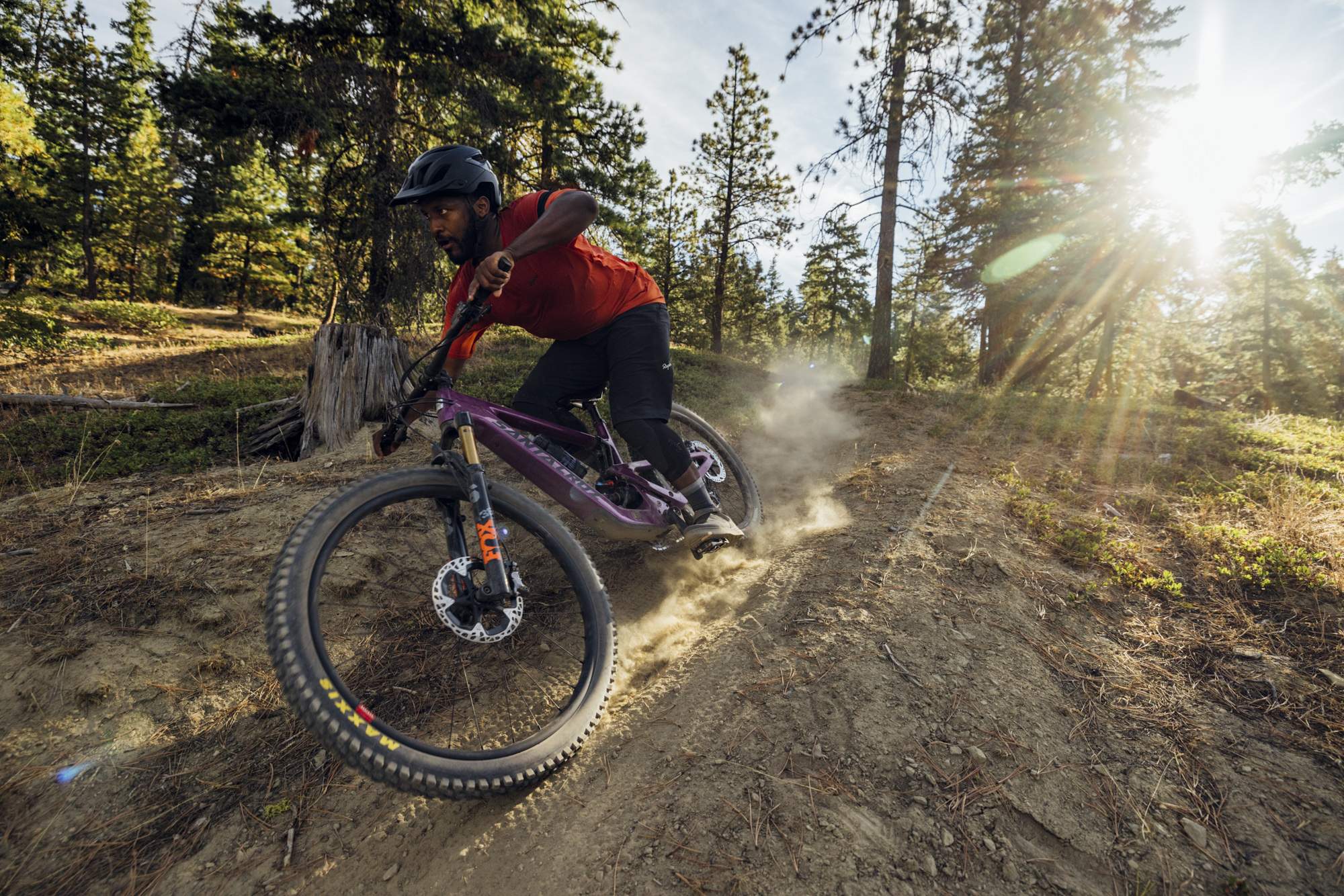 Promising a bike that's tailor fit for any rider this bad boy is available in a whopping 5 frame sizes, from Small all the way through to XXL. And as we've come to expect from Santa Cruz the Heckler SL is offered in either 'C' or 'CC' carbon frame options. On the scales Santa Cruz are claiming a total weight of sub 18.7kgs for the top of the line model. 
Dollar wise Santa Cruz dealers across Oz will have access to 5 complete spec levels with pricing starting at $10,999 for the base model and running all the way up to $19,499 for the unicorn model. Want a little extra peace of mind when you're investing that much? Sure thing, the Heckler SL frame and bearings are backed by a full lifetime warranty. That's rad!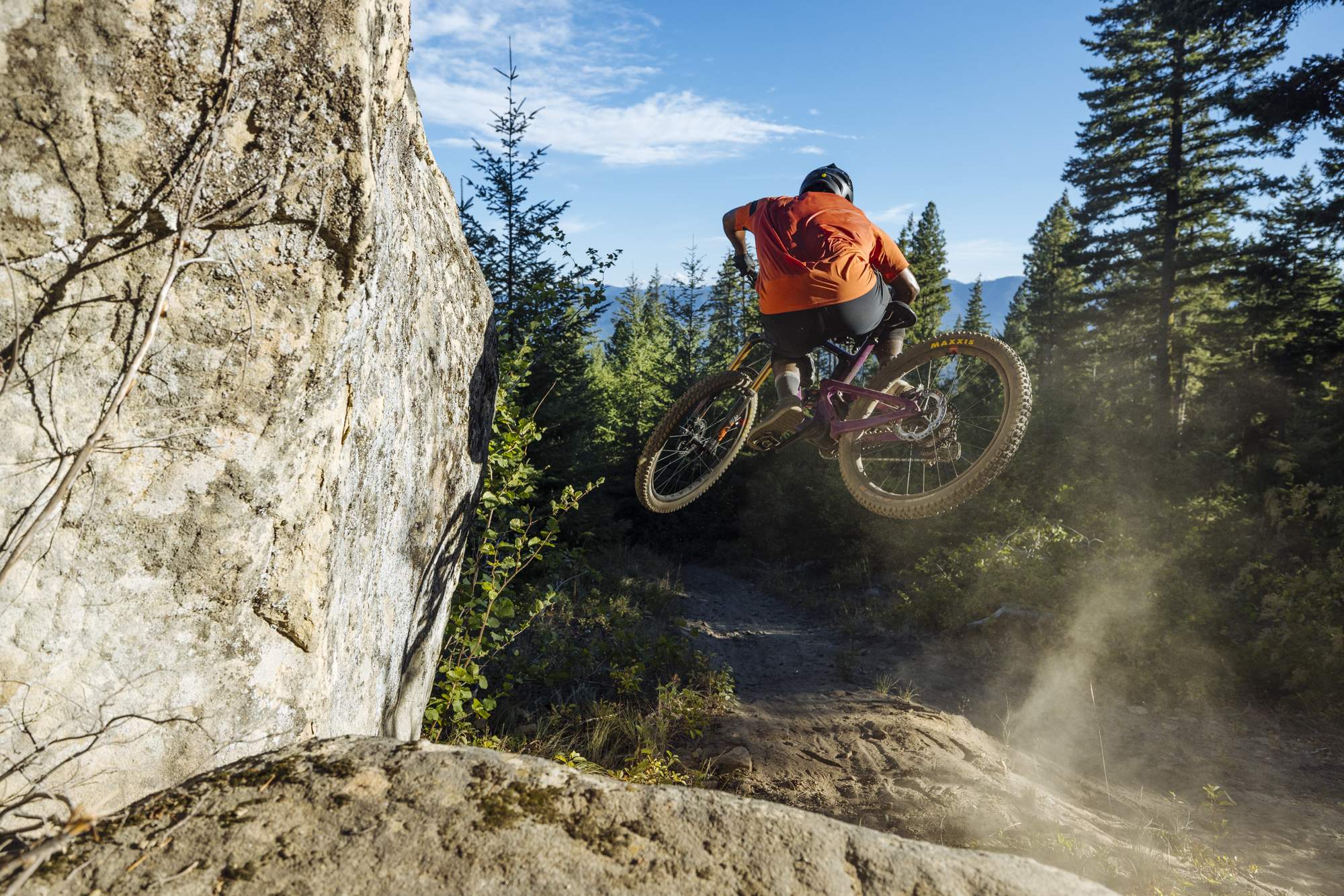 We bloody love SL e-Bikes here at [R]evo and this particular bike has our hearts skipping a beat with excitement. Given the choice between a full blown e-MTB or an SL version the majority of our staff here at [R]evo would pick the SL every time. The key reason being is the ride performance that SL's deliver. At 18kg's you would have no problem throwing the Heckler around and placing it exactly where you want it on every stretch of trail, akin to how you would with a standard non-Bike, but of course you still get all the benefits of a pedal assisted motor.
And because the bike weighs so much less than a full blown e-MTB a bike like the Heckler SL is going to feel like it's producing a lot more power than its max torque, purely because there's less mass to move along the trail. Furthermore, less mass means less drain on the battery and so you'll find that the 430Wh battery will likely provide 3+ hours of shred time out on the trails, which to us feels like the perfect window 99% of the time.
Needless to say, we cannot wait to get our hands on a Heckler SL in the flesh and take it for a test drive. So, keep your eyes peeled for a full review of this epic looking machine which is set to arrive at our office any day now. Woop woop!!! 
For more info head to www.santacruzbicycles.com/en-AU