In what promises to be one of the most significant bike releases this season, Trek have just lifted the curtains on their all-new Slash. This bike is a complete overhaul from the previous generations, designed from the ground up and its packed with features which quite frankly make us go 'f*k yeah!'
There can be no denying that at first glance this bike has a very striking appearance. With its chunky oversized tubeset and the high pivot / idler pulley system which features jockey wheels that are way bigger than anything we've seen before, the new Slash appears unashamedly beastly from front to rear!
So, what are the most significant updates that you'll find on the new Slash? Glad you asked, and there's a bunch so strap yourself in… First up all models are coming stock with a mullet wheel set-up, meaning a steam rolling 29" up front and a playful 27.5" out the back providing extra butt clearance and of course 'shred cred'. Travel has also been increased 10mm in the rear which now comes in at 170mm and that is then perfectly balanced with a 170mm fork across all models. 
The bike's geo has also been revised quite a bit, now featuring a 77 degree seat tube and an ultra slack 63.5 degree head angle which can then be adjusted up or down 1 extra degree via flipping the headset cups. A size large bike now has a comfy 488mm reach and all frame sizes now feature 'size-specific' chainstay lengths which cleverly are achieved by altering the position of the bottom bracket shell on the main frame.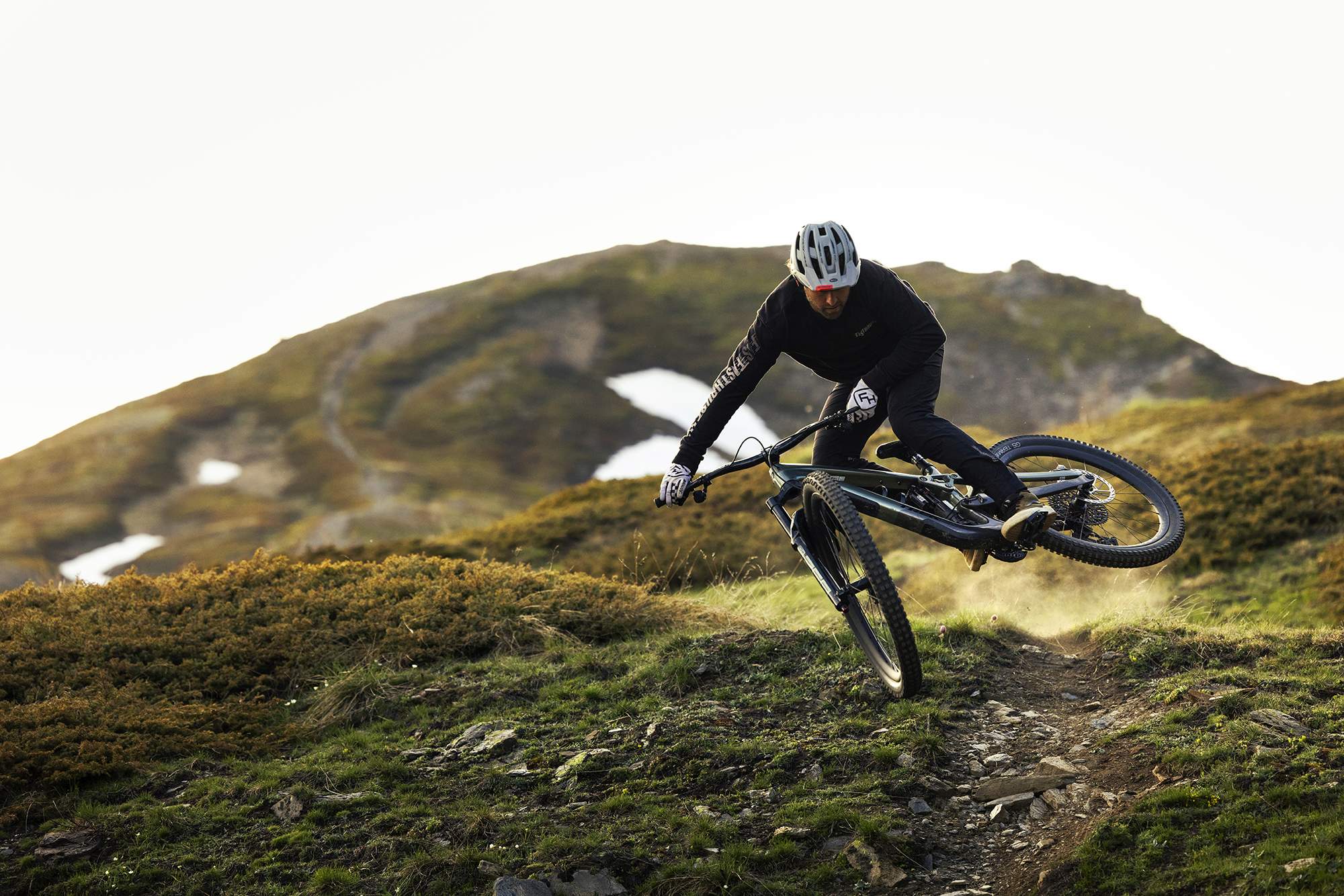 The bike's high pivot design allows the rear wheel to move in a 'rearwards path' as it begins to move through its 170mm of travel and then to counteract the effects of 'chain growth' Trek have installed a pair of dinner plate size idler pulleys.
Now, word on the street is that this system doesn't cause a heap of chain drag and in fact the Slash actually pedals really well for a long travel enduro style bike.
All models of the new Slash also come stock with a heap of cleverly designed 'armouring' including a pair of dual-density rubber guards located on the underside of the downtube and as you can probably see pretty easily in these photos there's also a big 'ol chunky chainstay protector built in as well.   
And to top it all off the Slash now also features the 'must have mod-con' these days by way of an internal storage compartment hidden in the downtube (handy AF indeed!)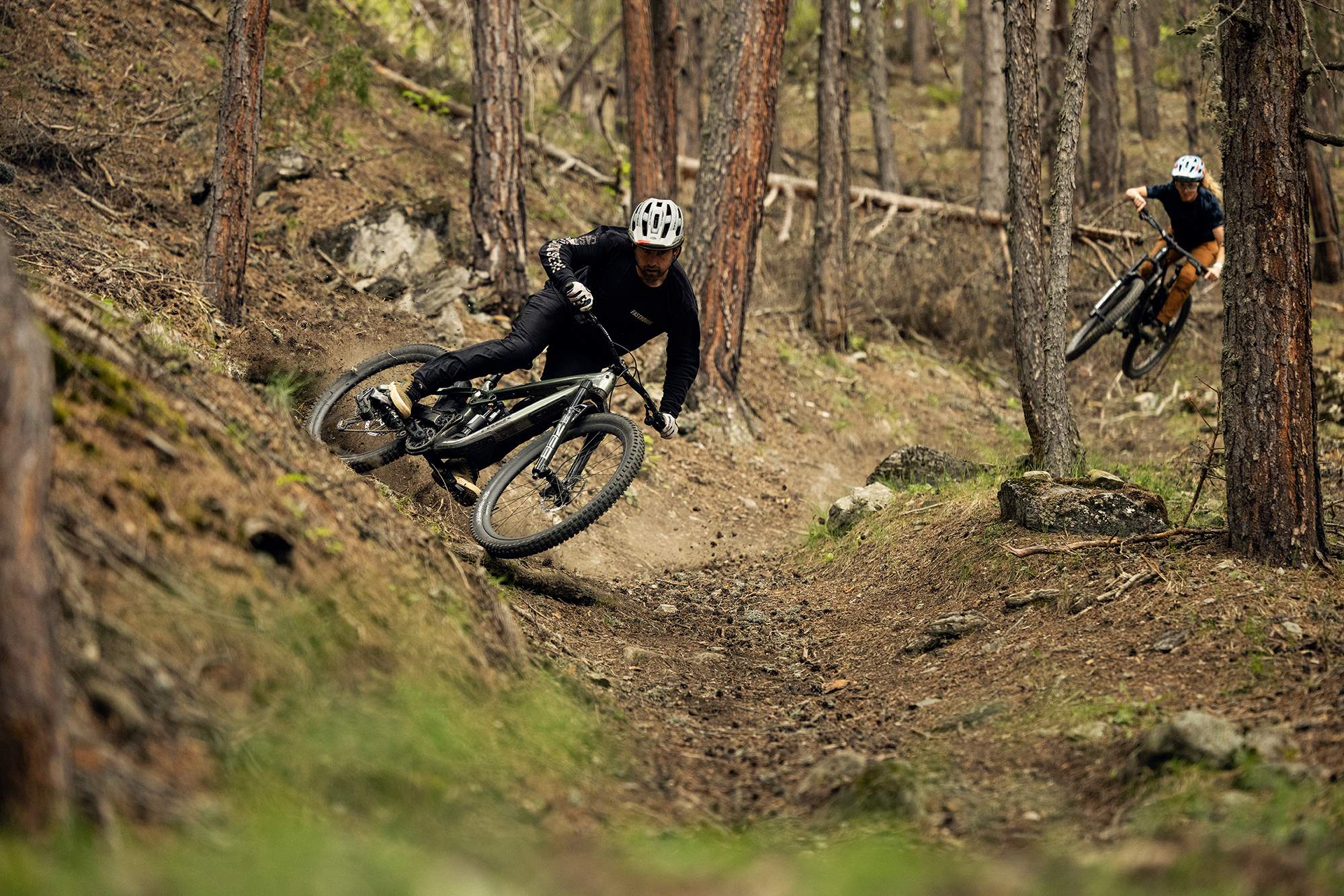 The new Slash is set to be available at Trek dealers across Oz in a whopping 6 different models, including 1 alloy version and 5 plastics. Dollars wise the alloy Slash 8 A model (complete) comes with a price tag of $6999. Whilst the carbon bikes kick off at $10,499 and shoot all the way up to $19,499 for the ultra 'mack daddy' Slash 9.9 XX AXS C spec.   
Now, whilst we haven't actually had a chance to test ride one yet from everything we've seen we're guessing the all-new Slash is going to be tailor made for enduro racing and burly all-mountain adventures. And best of all we're about to find out first hand because there's currently a Slash in transit on its way to our office – so keep an eye out for our 'first impressions' review very shortly.