A number of years ago SRAM launched their Female Ambassador Program as a dedication and commitment to actively promote woman's mountain biking right around the globe. One of the coolest things about the initiative is that its core values reach far beyond the narrow fixation of race results.
Ultimately, it's far more lifestyle focused, celebrating the culture of trail riding which is something that is inclusive of everyone. By empowering woman with a passion for mountain biking and providing them with the tools they need (awesome bikes!) and encouraging them to not be afraid to get their hands dirty and learn about how their bikes work, how to fix them and tune them, SRAM has seen a huge rise in the number of woman that reach for their bikes every day. They wake up in the morning excited to get out on the trails to explore and discover new corners of this amazing planet of ours. Quite simply put, the way SRAM sees it they don't just make bike components, they make products that help to enhance people's lives and help to promote an active healthy lifestyle.
Back in December last year SRAM Australia hosted their Woman's VIP Experience down at the Cannonball Festival in Thredbo. The concept was to give 4 riders the opportunity to 'live like a pro' for an entire weekend at the biggest race on the calendar. SRAM ran a competition which was open to all females entering an event at Cannonball. A few weeks before the event 4 lucky winners were drawn and their bikes were then shipped to SRAM's Australia DSD headquarters where they were fitted out with an epic mix of RockShox suspension and the latest SRAM components.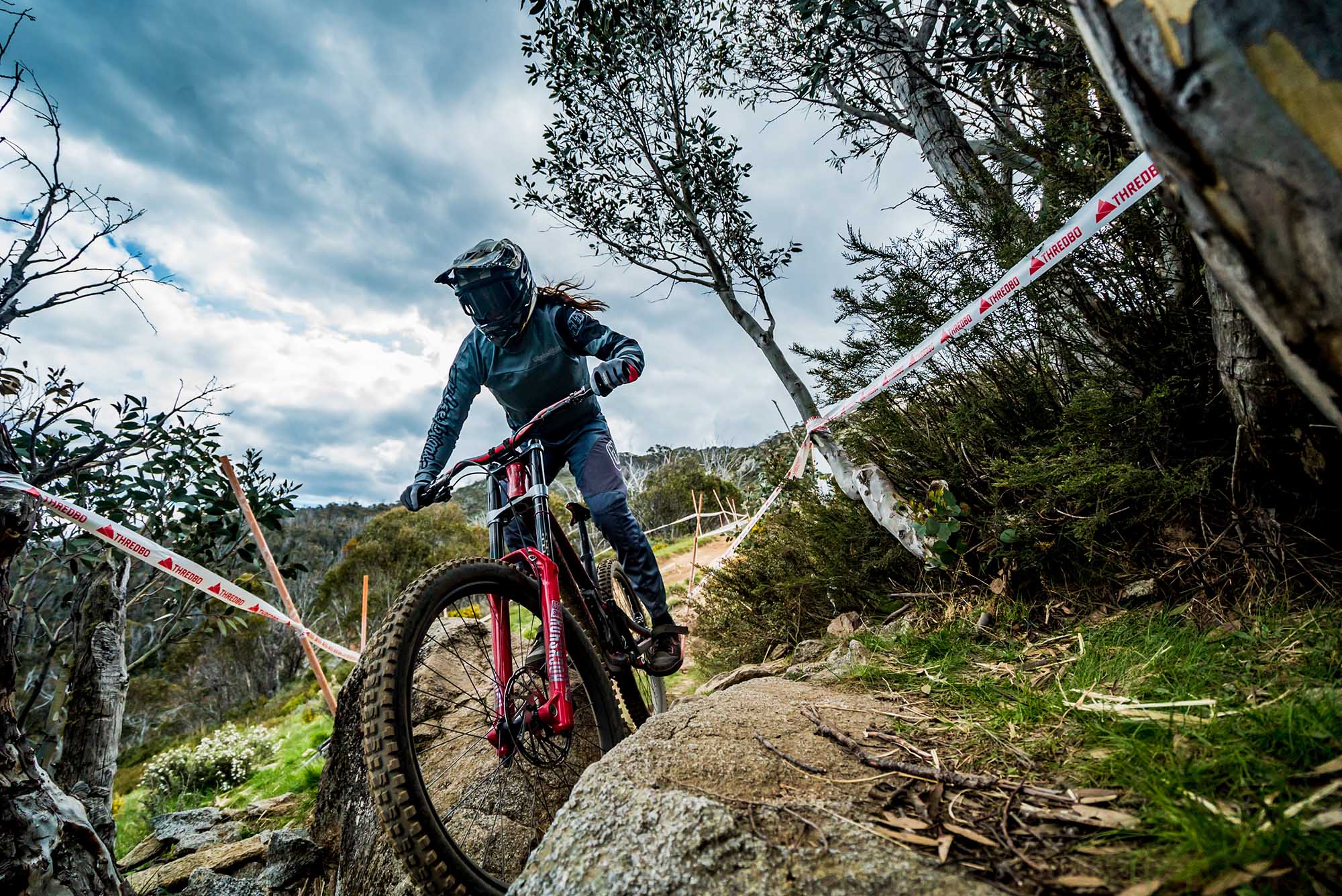 "The SRAM VIP Experience was an amazing opportunity to get to know a lot of girls I'd never really hung out with or met before. It was great to be able to give back to the 4 winners of the competition and give them tips and skills on how to race and deal with nerves and how to approach a race weekend. I had such a great time and SRAM went above and beyond In making everyone feel so welcome and special, we were even well fed every day!! I can't wait for another opportunity to be able to help other female athletes to pursue a future in mountain biking whether it be professional or not. It was such a great feeling to help as all of the girls made such big improvements and felt that little more confident in themselves."

– Sian Ahern
"While all the perks of the SRAM VIP experience at Cannonball were fantastic; the shiny new gear on my bike, food, dinners out, riding tips and the luxury of a personal mechanic – by far the most valuable takeaway from the whole experience was the opportunity to expose my 9 year old son to the inclusive, supportive culture that SRAM have fostered within the SRAM team.  His observations included, "they are all so nice to my Mum" and "All of the SRAM family are proud and happy for each other".   Exposing him to such a humble, supportive, inclusive group of professional athletes, coaches and supporters that he has previously only read about in magazines and watched on youtube was an experience that money just can not buy." 

– Colleen Rowland, SRAM VIP Experience winner
When they arrived in Thredbo each of the VIP Experience winner's bikes were awaiting. SRAM had curated a schedule of daily activities to ensure everyone got the most out of their weekend. The ladies were joined by members of SRAM's Australian Female Ambassadors throughout the weekend as mentors, hanging out and riding together. They even had their very own race tent set-up right in the middle of the pits, complete with a personal mechanic to ensure their bike's were dialled after every run.
"We really wanted the girls to have a great weekend being welcomed into the SRAM family, getting to hang out with our Ambassadors and being able to learn from them out on the trails and then afterwards let their hair down and enjoy some meals chilling out together. We also wanted the girls to come away from the weekend feeling more confident in their riding and comfortable to work on their bikes themselves."

– SRAM
Each day the girls were guided through a series of short tech seminars so that they could learn more about how some of their components and suspension work and equip them with the knowledge to be able to tune their own bikes to suit their individual riding styles. Every day had its own theme. The first day focused on suspension, the following day was dedicated to learning about drivetrains, and so on and so forth. Without wanting to get too bogged down with tech theory, after running through the product everyone would then jump on their bikes and head for the chairlift to bomb some runs. With a little guidance from the SRAM Techs the girls were encouraged to experiment with different settings and air pressures, and by the end of the weekend each of the girls were able to really fine tune their set-ups, vastly improving their bike's handling and speed.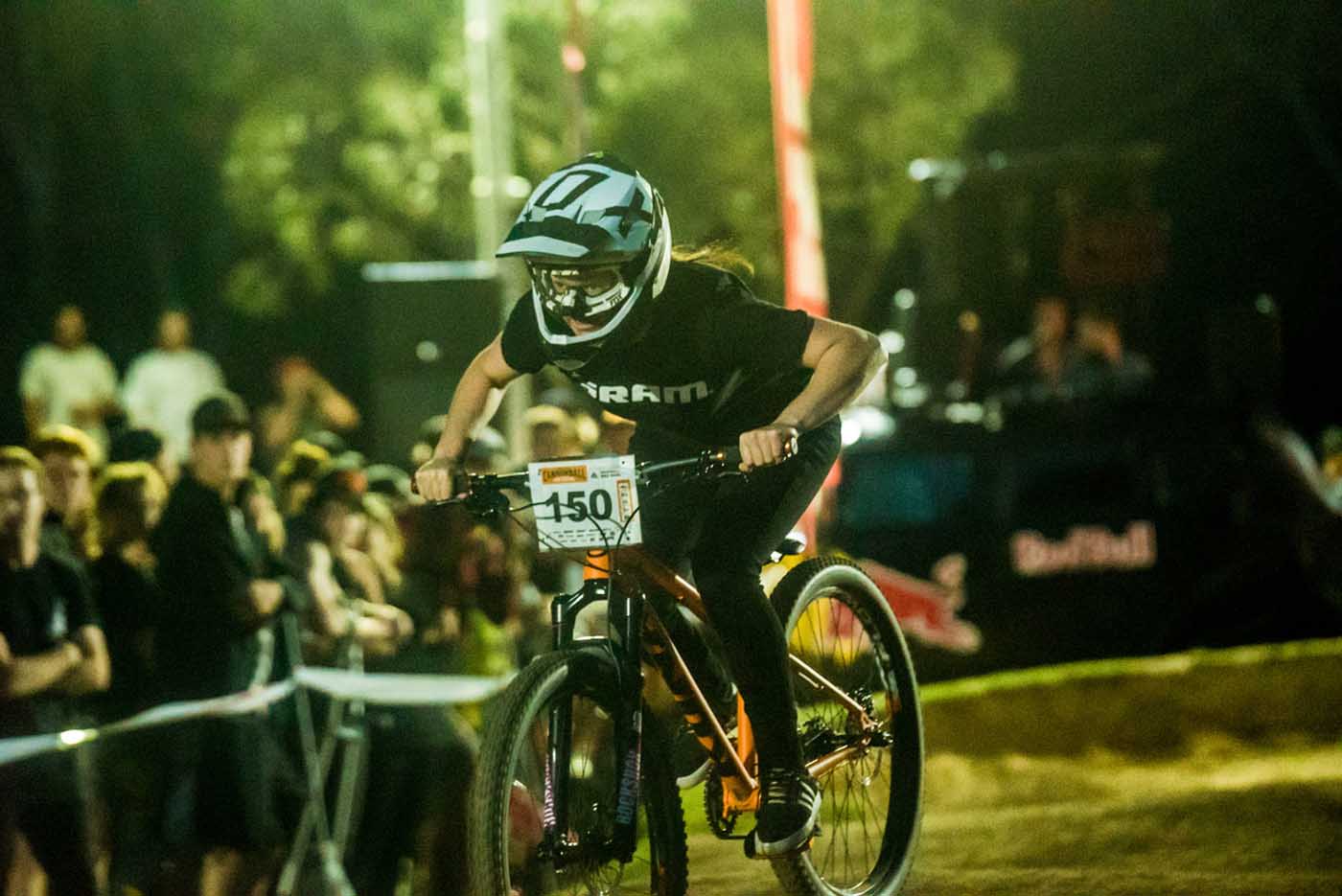 "I think everyone had an absolute ball at the SRAM VIP weekend, not just for the winners but all of us Ambassadors too. From hanging out with the ladies in the pits, chatting all things bike, dinners and a few trackside tips. It was a very rewarding way to share my knowledge and experiences in a relaxed and exciting atmosphere. It was a privilege to be apart this program."

– Tegan Molloy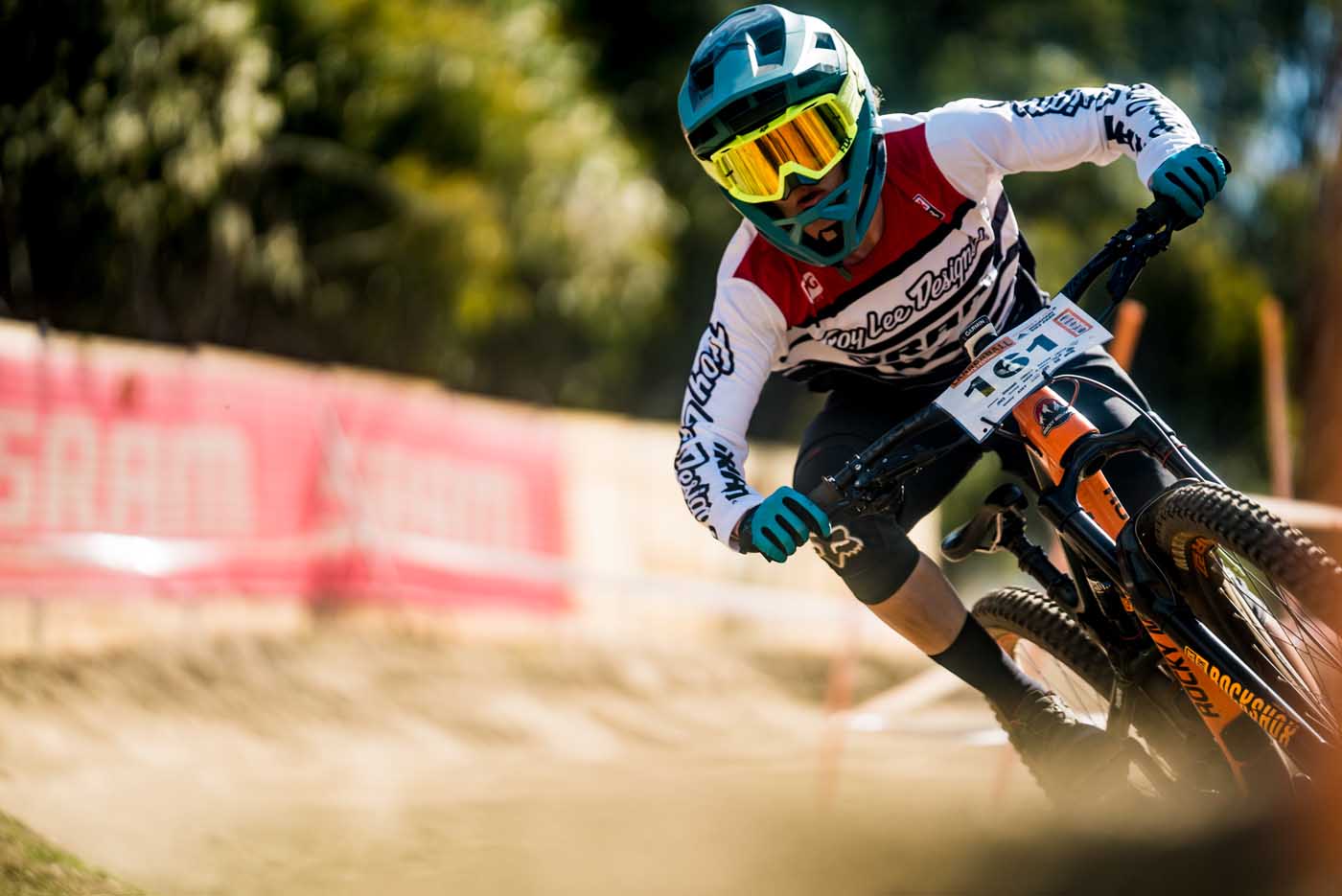 "We really mixed up the structure of each day to keep it interesting and enjoyable. Obviously the girls were also racing as well, so outside of product stuff we made sure everyone got heaps of riding in and then afterwards we'd hangout, have a few drinks, tell stories and have a laugh. There was a great atmosphere down there in the pits set-up all weekend."

– SRAM
On the roster of SRAM's Australian Female Ambassadors are some of the countries fastest and most experienced bike handlers. From Sian Ahern to Tegan Molloy, Claire Whiteman as well as Holly Harris and Em Parkes, each of the girls are true champions both on and off the bike. By the end of the first day of riding together out on the hill, with plenty of riding tips from the Ambassadors, everyone was having fun and riding full of confidence and faster than ever.
"Part of the VIP experience included upgrading a lot of the components on my bike. The combination of the dampening provided by the Lyric fork and the power of the Code brakes just make riding so much more comfortable and enjoyable. I am also now confident to play with all the settings on my new forks and have a much better understanding of how everything works – seeing what the mysterious insides of an air fork look like was particularly interesting."  

– Colleen Rowland, SRAM VIP Experience winner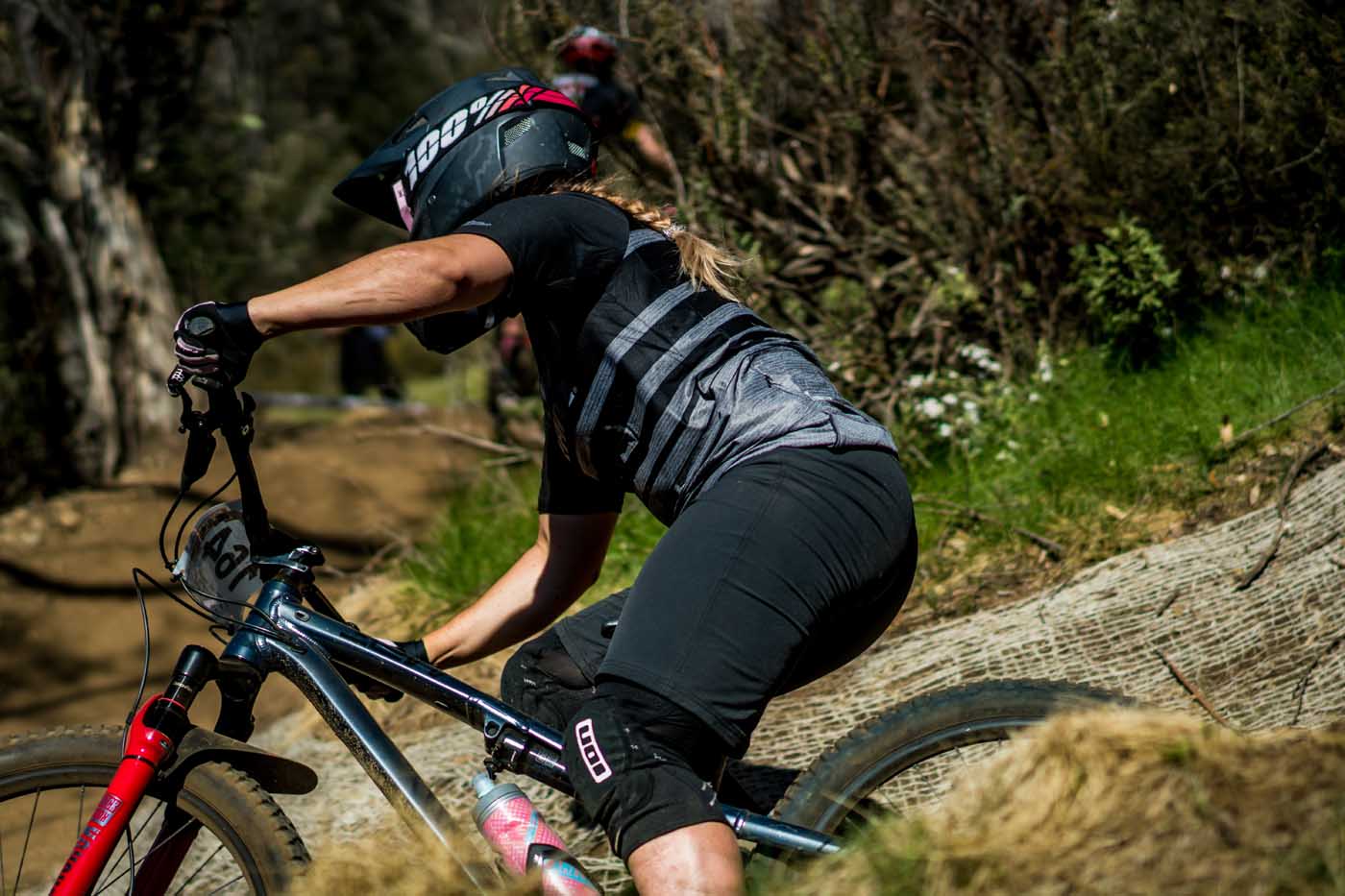 "Winning the opportunity to be a SRAM VIP for Cannonball was priceless! I learnt a lot about setting my bike suspension up from Lachy, and just how much of a difference it can make on fatigue when it's set up right. Riding with the girls and just getting to connect with some of them more made me feel much less daunted by the 'elite' riders. We're all just normal people who love to ride and race, and I couldn't have left that weekend feeling more motivated to better myself as a rider."

– Lauren Baseden, SRAM VIP Experience winner