Two of the burgeoning enduro scene's early staples, Cannonade's Trigger and Jekyll have both been under the spotlight at the Wilton, Connecticut headquarters. Both undergoing some serious redesigning to bring them into the current state of play on the trails and race tracks of the world today. Jekyll is purpose-built for enduro racers looking for an edge on every stage, while Trigger is for aggressive all-mountain riders who live for big days in the high mountains. Both bikes feature exclusive new dual ride-mode shock technology and up to date geometry that give riders endless traction, agility and speed on the way up, and no-holds-barred, full throttle performance on the descents.
The heart of the new Jekyll and Trigger is the new Gemini rear shock, a collaboration between Fox Racing Shocks and Cannonade which adds two ride modes; Hustle and Flow, to the stellar performance of the Fox Float X and DPS shocks, and all activated by a handlebar remote.
"The Gemini's ability to reduce travel on the fly, without diminishing its sensitivity to bumps, is a huge advantage, it not only improves traction and efficiency on the climbs, but lets you pump harder and carry speed through smooth sections of the downhill so you descend faster as well." 

Jeremiah Boobar, Director of Cannonade Suspension and Component Development
Athletes and teams played a crucial role in the development and testing of the new Jekyll and Trigger. Cannondale riders have been racing prototypes of the bikes for over a year, and in February, actually picked up the new bike's first win as Cannondale Enduro Team athlete, Jérôme Clementz, won the 2017 Andes Pacifico enduro on his prototype Jekyll.
We got the lowdown on these two all mountain rigs, that while sporting 2018 model names will be landing on dealer floors around Australia mid June of this year.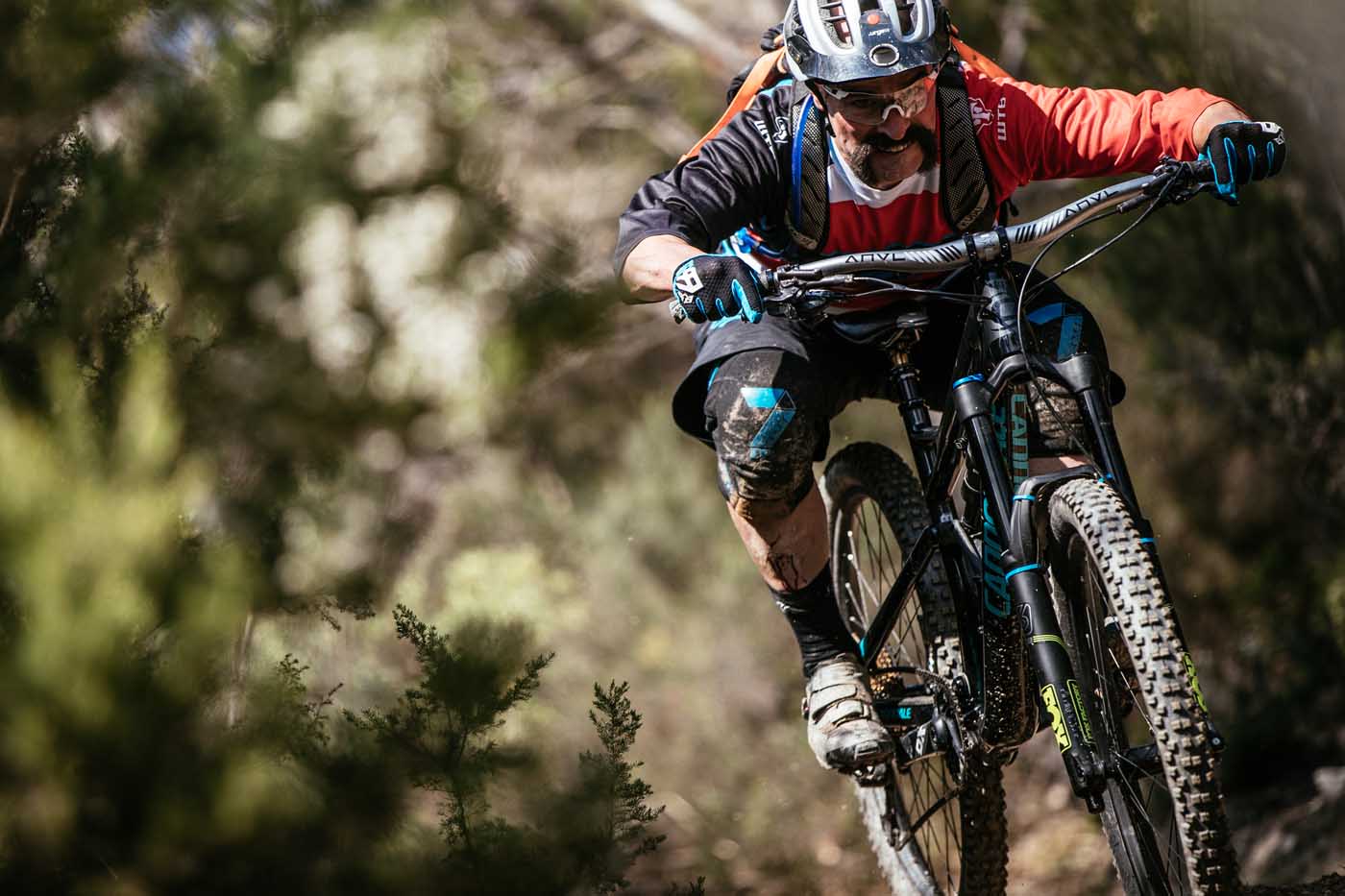 Jekyll
Cannondale's Jekyll ain't no stranger to the all-mountain enduro game, so it's great to see it back in the game with a new and hella improved model for the 2018 season. Wait, I hear you grumbling about it not even being Easter 2017 yet? Yeah, well, this is how Cannonade roll! For '2018' the Jekyll's designers have redesigned the carbon frame, offering clean routing and a 'use what you need and cover up the rest' with an easy to use cable management system and a custom, full-carbon shield protects your precious frame. It's Di2 ready for when you are and a full carbon link is available on all models. They also laid it way back with a 65-degree head tube angle and steepened up the seat tube angle.  Out back, short 420mm Asymmetric Integration (Ai) stays aim to offer incredible agility and traction plus a stiffer, stronger rear wheel and big tire clearance. Cannonade claim this offers more clearance than any Boost offering out there thanks to zero dish, nice…
Like the Jekyll's of old, on-the-fly shock adjustability is retained, however gone is the problematic pull shock, replaced with the new Fox Gemini shock offering two modes for any situation. Their aptly named Hustle Mode, for keeping you riding high in the travel while delivering grippy traction and snappy response for ripping up the climbs. The when the going gets more to our liking, Flow Mode breaks the seal, drops your BB height and brings the pure Fox downhill experience to the table. Four builds are available, including a women specific model, ranging from a race replica through to an 'entry level' model though final pricing wan't available as we put this together.
"I knew from the first couple of rides that the new bike was good, I had a lot of success and a lot of fun on the old version. When I started beating my best times and taking KOMs right away on the first prototype I received, well, you just know they've got it right. I feel like it just gives me a little something extra everywhere on the course. It's FAST."

Jérôme Clementz, Cannondale Enduro Team
Can't wait till June to check one out in the flesh? You're in luck, both Jerome and Marco will be tuning production models of the new Jekyll with the new Gemini rear shock in Tasmania at the EWS this weekend.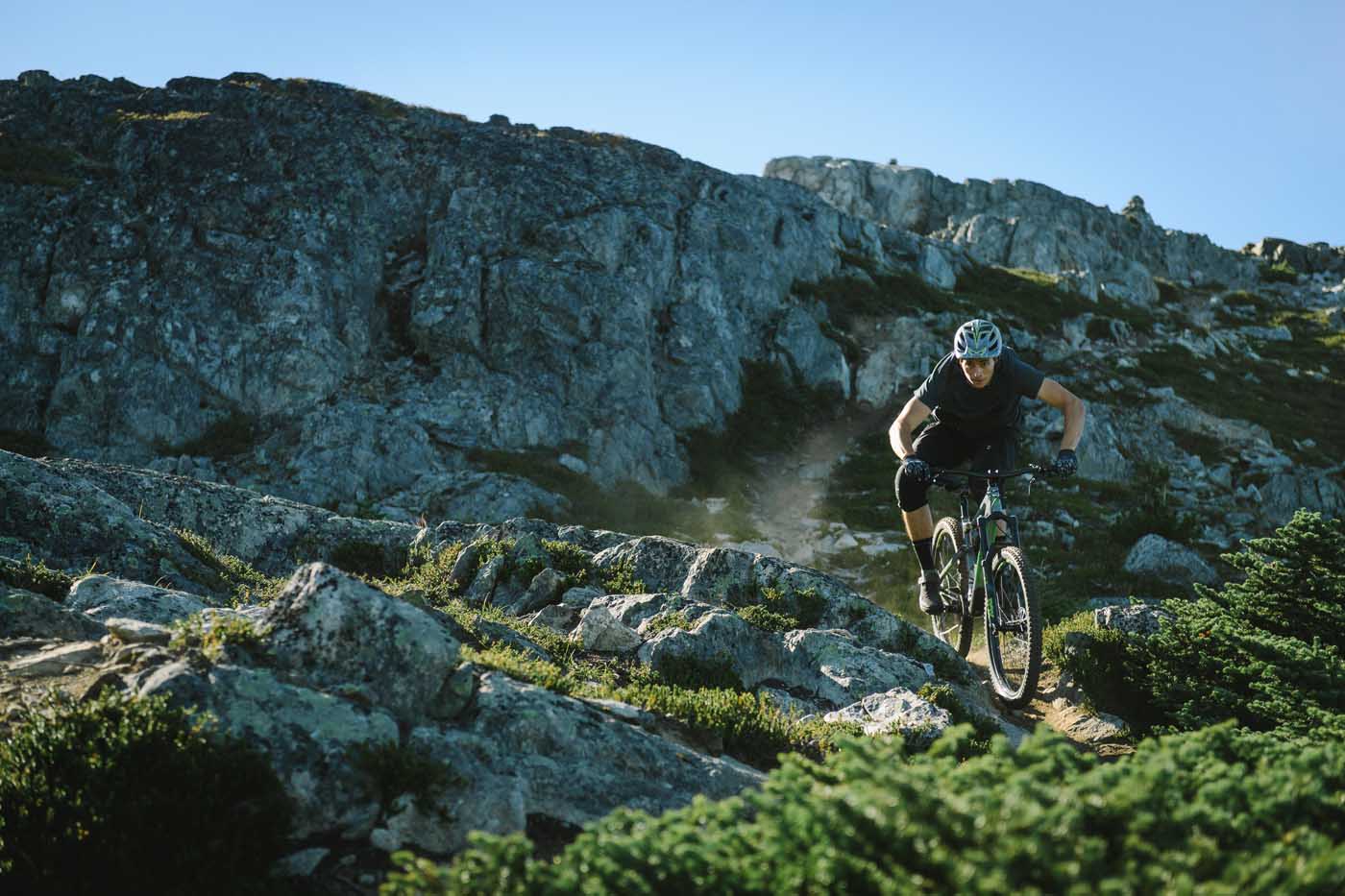 Trigger
In some ways the smaller, lighter, nimbler little brother of the Jekyll, there's not too much the Trigger isn't capable of. All mountain and all day it's moniker. The Trigger like the Jekyll has nice and short 420mm AI stays and a steep seat angle, paired with a long front centre and slack 66° head angle, designed for short stems and wide bars.
A sprinter and climber at heart the Trigger may be, but it's equally capable when it gets rough thanks to the new dual mode system up back. Co-developed with Fox, the new Gemini rear shock system adds a whole new level of all-mountain capability to the Float X and DPS shocks, both offer Hustle and Flow modes to keep you riding high on the uphill and dropped and ready to carve when pointed down.
Again, mid June is the landing date for Australian stores. No pricing was available as we wrote this, so keep in touch with your local Cannonade dealer as these bad boys will be moving fast.
For more information head to Cannondale's Australian distributor Monza Imports Cycling.