Think back to the best trail you've ever ridden… That feeling of excitement, the rush of adrenaline as you ripped those corners and blazed down each stretch of trail. Now imagine riding that trail faster than ever before. Riding it on a bike that handles better than anything you've ever sat on before. Introducing the all new 2018 Giant Reign!
Bettering the most popular enduro bike on the market, the existing model Reign, was never going to be an easy feat to achieve. However, Giant enlisted the assistance of their Factory Off Road Racing Team riders and with their input Giant have created a simply stunning new machine with the DNA of an ultra performance race bike.
Click below to listen to Kevin Dana – Giant Global MTB Product Manager – talk about the concept of the 2018 Reign.
To experience the new bike firsthand out on the types of trails that it has been designed for (the most mind blowing trails imaginable) [R]evolution travelled to the Italian Alps for the bike's global launch. Joined by the key players at Giant's R&D team that developed the bike, as well as Giant Factory Racing Team Enduro superstar, and Aussie native, Josh Carlson, who also played a large role in developing and testing the new bike, we got to spend several days riding the new Reign, taking in over 3500 metres of vertical descending!
Click below to hear from Andrew Juskaitis – Giant Global Marketing Manager – as he talks about the bike's DNA.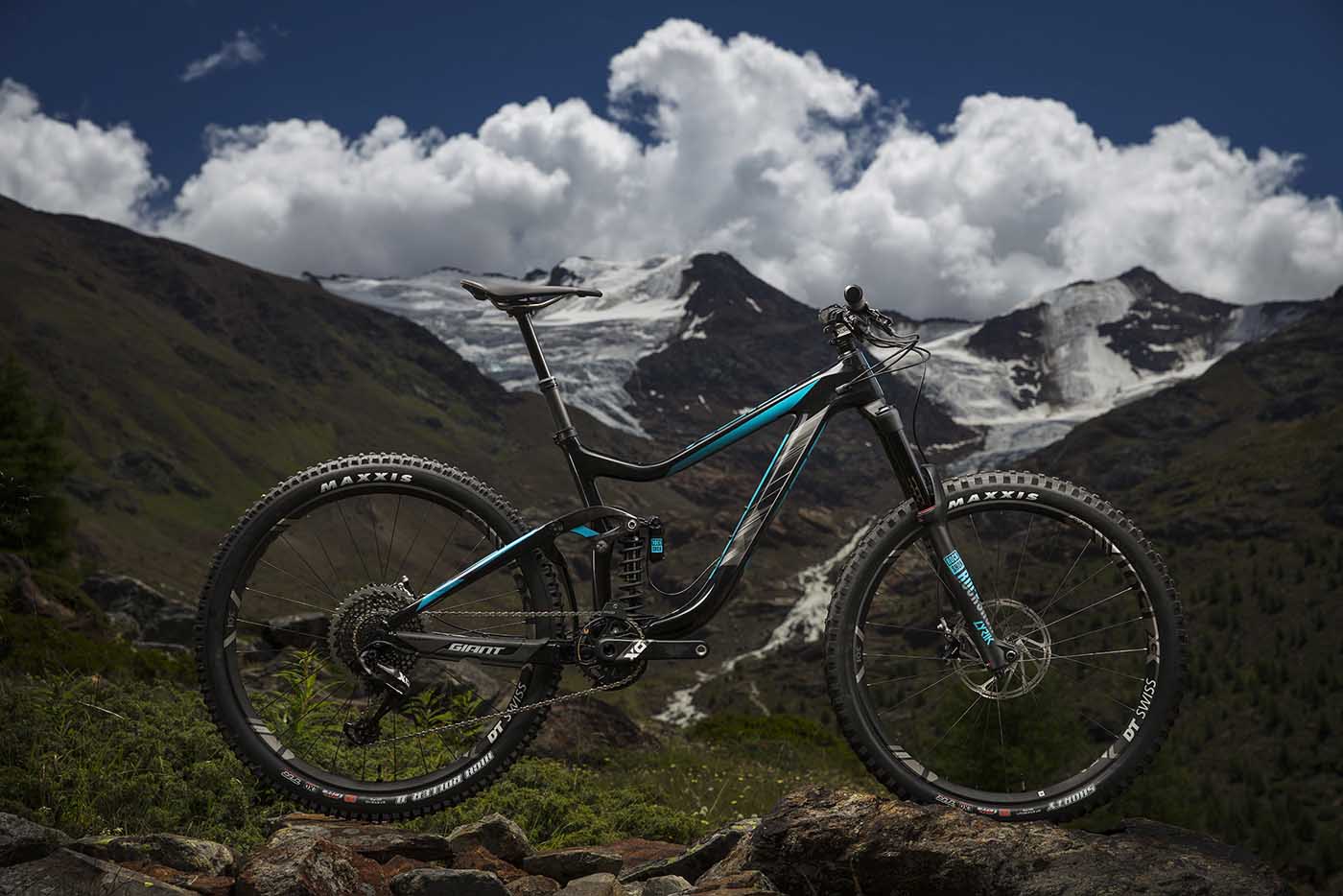 Giant have been developing the new bike behind the scenes for nearly 2 full years. When the previous model Reign was launched 3 years ago it's unique stats sheet meant that it was a trail blazer in ever sense of the word. Before it came along long travel, single crown, trail bikes with super slack geometry weren't a thing. Giant paved the way with that bike and it become an overnight success that the industry was quick to try and replicate for themselves. For 2018 Giant have set out to raise the bar even higher with the new Reign.
The new Reign carries over everything that was good about the handling performance of the previous model but then raises the bar to a whole new level with a host of new innovative handling upgrades. It is a dedicated 27.5" wheeled machine with 160mm of travel up front which is beautifully matched with 160mm of rear travel which is delivered via an updated Maestro design. A notable nod to the successful Trance trail bike which Giant released last year, the new Reign features a new trunnion mount which allows for a longer shock stroke and a lower leverage ratio, which improves small-bump compliance and pedalling efficiency. The trunnion mount also allows for more insertion depth for longer dropper posts. And a new forged composite carbon fibre upper rocker arm increases frame stiffness, adds strength and reduces overall weight.
Cutting no corners the new bike features ultra modern geometry, which is of course highlighted by it's signature 65 degree head angle and 73 degree seat tube angle. An oversized bottom-bracket and chainstay area features a fully integrated, 92mm wide bottom-bracket design. Asymmetric chainstays provide additional stiffness on the drive side and stability on the non-driveside. When you sit on the bike you'll immediately notice that Giant have extended the Reigns cockpit 'reach' by quite a lot. The bike also boasts loads of standover height. The 2018 Reign is the quintessential modern day 'long and low' trail bike.
Click below to listen to Andrew Juskaitis – Giant Global Marketing Manager – discuss why they decided to make the Reign a dedicated 27.5" machine.
The new Reign range includes two series; the 'Reign Advanced' features a lightweight, super-stiff advanced-grade carbon fibre mainframe with an ALUXX SL aluminium rear swingarm with pricing starting at $6499.00, whilst the standard 'Reign' series features a full ALUXX SL aluminium frame with complete pricing starting at just $3799.00. Both versions share identical geometry numbers.
Where as the biggest drawback about the previous Reign was that it was quite sluggish to pedal, ironically the pedalling performance of the new Reign is perhaps one of the bikes greatest highlights. Giant have lowered the leverage ratio on the new bike by 7 and a half percent, which might not sound like a lot but it certainly makes a big different once you hit the trail. As we got to discover first hand whilst riding the bike for several days at it's launch, the new Reign pedals really, really bloody well! Until you point it down a steep gnarly trail you actually forget the fact that the bike has so much travel. Whilst the old bike always felt like a bit of a 'handful' to navigate along a trail the new bike feels agile, responsive and all together playful.  The Reign now climbs better, tracks better, depends better. And all this with a coil spring shock.
For sure you can consider the new Reign almost as a mini DH bike that eats up all those steep, wild sections of trail with ease. Simply put, this bike allows you to 'harness the gnarness' out there on the trails like never before.
Click below to listen to Josh Carlson – Giant Factory Racing Team enduro pinner – talk about developing the new Reign.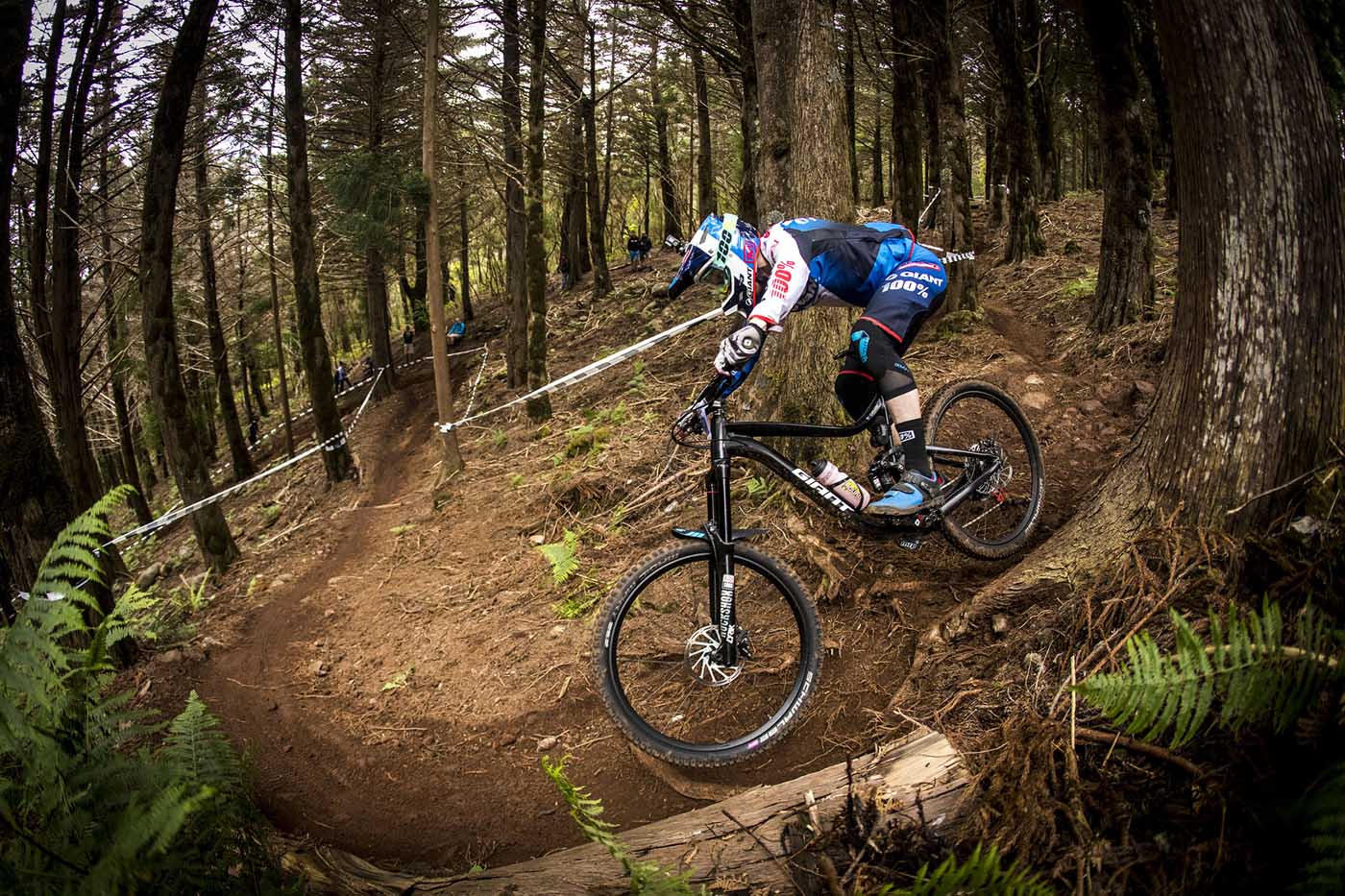 The new Reign range will consist of 4 models and the bikes will be arriving at Giant dealers across Australia shortly.
Reign Advanced 0 (carbon) $8,999 RRP
For full coverage from the Reign press camp, including our full trail notes and an extended performance review, be sure to keep an eye out our upcoming Spring magazine edition.
In the mean time for more information, full spec sheets and to find your closest dealer, check out www.giant-bicycles.com/au/
Photos // Sterling Lorence
Words // JT