When you're a professional mountain biker doing it tough in ISO , it's time to take the riding inside. That's what Fabio Wibmer decided to do in his latest video creation, Home Office.
Bored during lockdown, he decided to build some features around his house and took inspiration from the everyday home office to create his own personal bike park. Taking a lil inspiration from Tate Roskelley, there's some dialled riding to say the least. Go get your pad shred ready!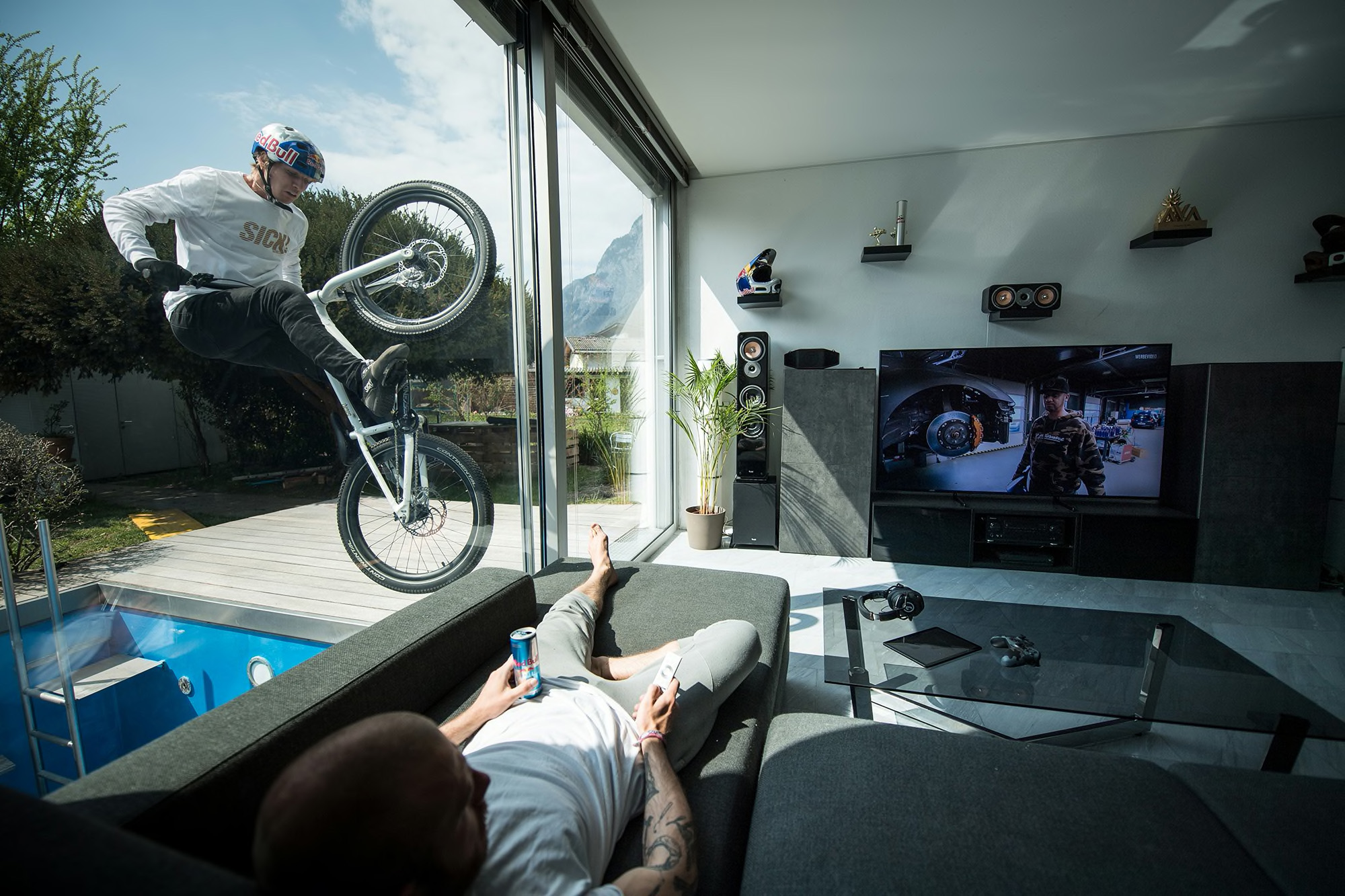 "Because of the curfews and the current situation, we're all forced to stay at home, so I thought about how I could ride my bike at home and I moved my playground around a bit, and into my house. I already had some ideas in my head, but I didn't act on them before, because I preferred to ride in the mountains or city. I'm grateful to live in such a great house, as there's a lot of space here and we also have a garden, which is a big advantage. So, I wrote down a few ideas and tried a lot of the tricks to see what was possible. Some of the tricks seemed impossible at first, but after more than 700 attempts they worked out."
Keen to see just how this all came together? Check the BTS edit here.