Pivot's latest creation is born from one of their most popular models, the much loved Mach 429.
Far from a full blown redesign, it's more like a carefully mapped out evolution into todays MTB world. Enter the new Trail 429. We headed down for the recent launch in the northern hills of Sydney to see what the hype was all about…
What's in a name change? Not a whole bunch, but the Trail 429 also gets the full package of 2018 updates. You know the ones, a steeper seat angle, longer reach, slacker head angle, shorter chainstays and crazy tire clearance.
So just how short can you go on the rear of a 29er? 430mm if you ask Pivot, which we think are the shortest in the biz. How did they do this?
"Well it all starts with the 157 mm "Super Boost" rear hub spacing." 

John Pentecost, Pivot Cyles
Super Boost? Yup, wider hubs increase spoke angle for a stiffer wheel and sorts out the chain line for more tire clearance all the while allowing for shorter stays. 29'ers without this are now done and dusted IMHO… Pivot introduced this on the bigger hitting Switchblade, and a few other brands have designed bikes around this idea too, well, more than a few, it's the evolution of the DH hub standard we've known and loved for so long, dating back to 2012 and maybe before? Only real change is It requires a 56-57 mm chain line, but, thankfully, it still uses a normal bottom bracket and cranks so all you need to worry about is a chainring. And being that Pivot helped develop Shimano's 92 press-fit bottom bracket standard, and that what is used on the Trail 429, kinda leads us to believe these Pivot cats are forward thinkers.
There's a truckload of tire clearance for up to 29×2.6 tires or install a 17 mm lower headset cup and run 27+ tires up to 3 inches wide if you're that way inclined, no judgment from us! How Pivot have made the chain stays flow around the linkage, tyre and hub is pretty special, allowing great heel clearance (there's nothing worse than tagging your inner heel every revolution on a mega climb…) and the only compromise we could find is that those of you in need of serious braking wont fit a 203mm rotor on the back, 180mm is as big as it'll go…
Rear travel on the new Trail 429 grew a massive 4mm, from 116mm to 120mm, and it's been built around a stock fork running 130mm. Based on those numbers, you know what this bike is meant for: fast trail riding bliss. Although to label it simply as a trail bike is under-selling it's abilities in a big way.
The rear shock is now metric sized and you can choose between a Fox DPS or DPX2. Being that there's no way in hell the now wider dw-link suspension linkages and even bigger brearings would even entertain one of those antiquated front mech thingos, Dave Weagle's finest has been tweaked for use with single-ring cranks.
The builds available in Australia all come with a 130 mm Fox 34, but Pivot's John Pentecost let us know it'll work (we translate this as 'it'll f'n rock') with 140 mm travel as well. As for bigger forks, they weren't as stoked on that idea, but did let us know the frames are plenty strong enough to handle it.
The Ride
Hornsby's Old Man Valley MTB park was the place for the launch and first ride testing ground. Nothing too mental, but the perfect environment for this lightweight trail slayer.
While a selection of builds were available to ride, we jumped onboard the 'entry level' Race XT 1x model, which has an 11-speed Shimano XT derailleur, SLX cassette and shifter, SLX brakes, Fox 34 Performance fork, and Sun Ringle Duroc wheelset. 
As has become the norm with all of Pivot's well thought out rigs, the Trail 429 accelerates so damn fast.  Much faster than many 29'ers I've been onboard, which is only a few to be honest.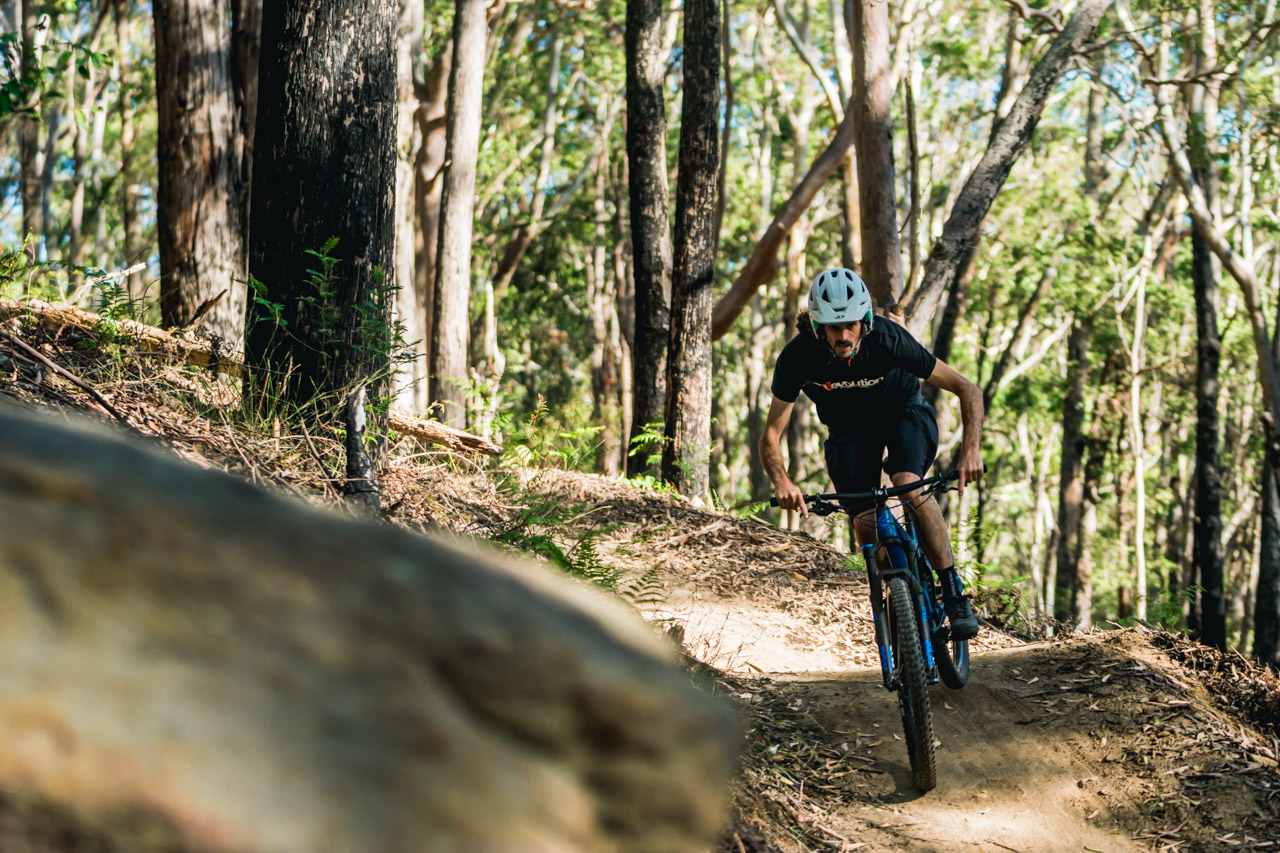 With 120mm of firm travel, a super solid feeling frame coupled with more enduro-like geo, it was immediately apparent just how capable and how much fun could be had on minimal trail features. Those short chainstays coupled with the wide rear axle allowed for 27.5" like agility, not to mention incredible climbing prowess. It motors through any trail rubble like a beast, although I did get caught out early pushing through a rock garden, burped a rear tire which resulted in a dinged rim and a good case on the following jumps. Yep, I didn't know how flat it was and how much speed I wasn't carrying. Note to self, 120mm travel means back it off a notch through the rough stuff…
Aside my short lived deflating feeling, the Trail 429 didn't disappoint and over achieved on everything OMV had to offer. After settling in and once brakes began to bed in, it was becoming the most fun and manoeuvrable 29er I'd ever ridden.
Before I forget and harp on about the ride all day, it's gotta be said, the new matte colour ways and understated graphics are a breath of fresh air, as are the straighter look and feel of the frame, purposeful to put it mildly, and reminiscent of a slopestyle bike… It's a welcome addition for them to nail the aesthetics, as Pivot's engineering has always been second to none.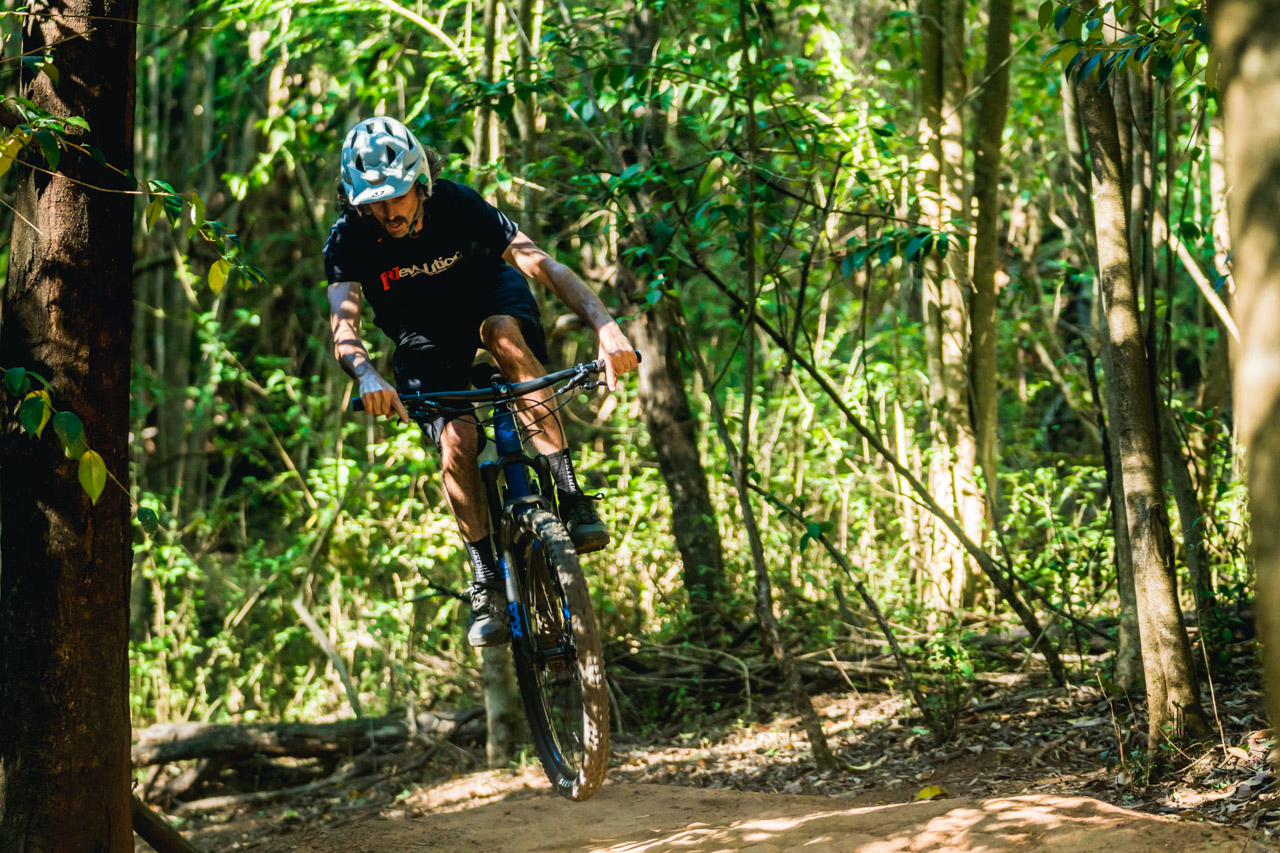 We're hoping to get more than an arvo onboard this little trail slayer, as it's definitely a wolf in sheep clothing (if simple geo numbers are the clothes). Many may find this bike very interesting, it's versatility is all time, and with a bigger fork would be a very fast contender for enduro racing on typically mellow Australian race tracks. With demo's floating around and stock on shop floors now, the Trail 429 is definitely worth a look….
Words // Matt Holmes  Photos // Matt Staggs
Pivot Trail 429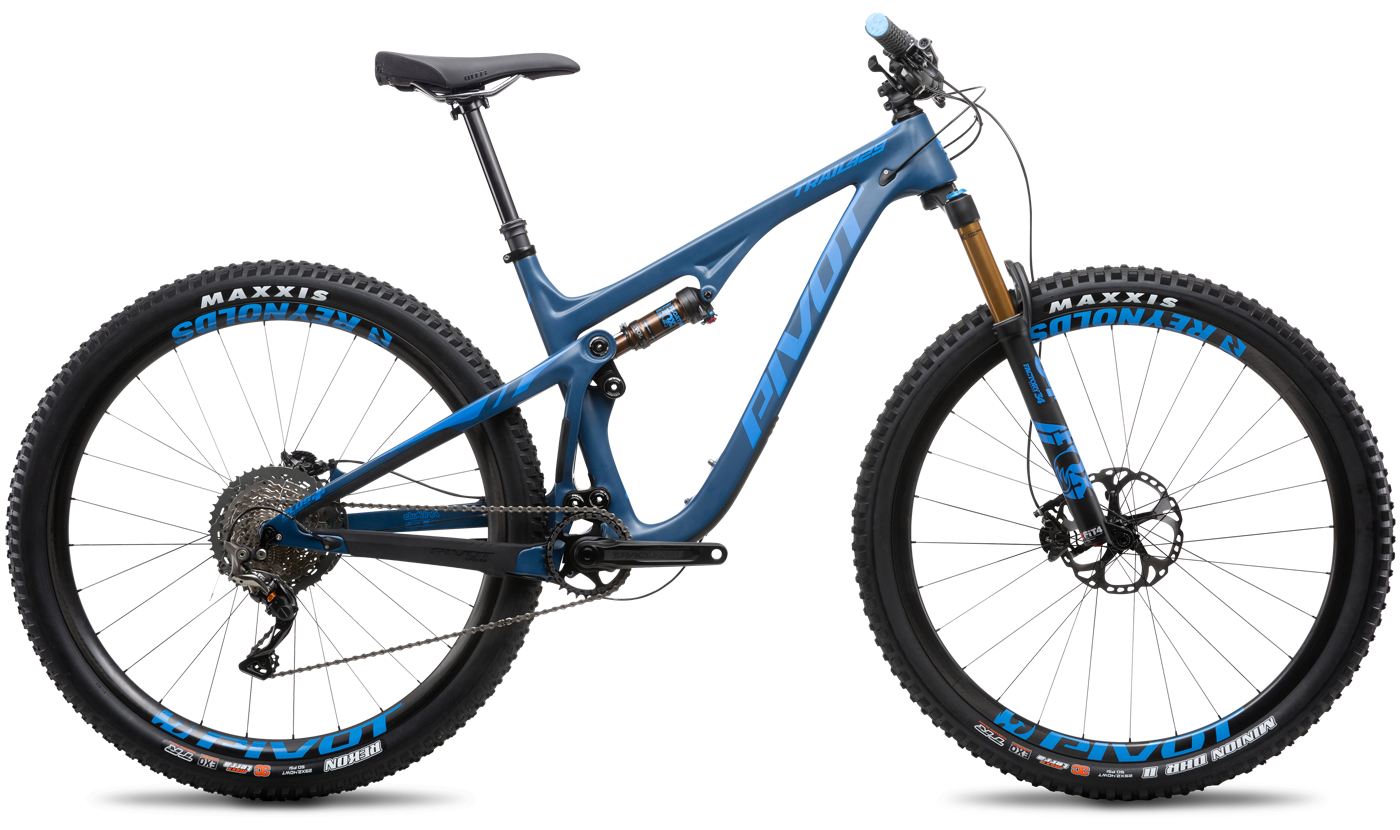 Available through www.jetblackproducts.com
Australian Pricing
Race XT $7,299
Race XO1 $8,199
Pro XT/XTR $9,199
Pro XT/XTR w/ Carbon Wheels $10,899
Pro XO1 $10,499
Pro XO1 w/ Carbon Wheels $12,699
Team XTR $11,999
Team XX1 $13,499