How and why did one of the world's leading household names decide to get into making e-Bike systems over a decade ago and pave the way as the industry leader? This is the story of Bosch. [E]volution recently scored an audience Dave Howard, the Vice President and General Manager of Bosch e-Bike Systems Asia Pacific, and during the course of an hour long chat we learnt a ton of insight about how the company operates and innovates.
[E]: Can we start with a quick history lesson about the brand?
Dave: Oh, wow. In 1886, Robert Bosch founded the "Workshop for Precision Mechanics and Electrical Engineering" in Stuttgart, Germany. This was the birth of today's globally operating company. Right from the start, it was characterized by innovative strength and social commitment. We can go back like 135 years. The company is still based in Stuttgart, Germany today. We are traditionally known as an automotive industry supplier, that's how most people think of us anyway. However, today we're a leading global supplier of technology and services. Bosch's global manufacturing, engineering, and sales network covers nearly every country in the world. We are in about 440 locations with just shy of 400,000 employs globally.
I recall reading somewhere that Bosch is actually one of the largest privately owned companies in the world and that you're also in part a non-profit?
Well yes and no. Our founder Robert Bosch was very focused on social responsibility and in fact the special ownership structure of Robert Bosch GmbH guarantees the entrepreneurial freedom of the Bosch Group. The vast majority of Bosch's shares (94%) are held by Robert Bosch Stiftung GmbH, a charitable foundation. The remaining shares are held by Robert Bosch GmbH and by a corporation owned by the Bosch family. The company is basically privately owned, there's no public stock or outside investors. Of course, we create profits but basically the dividend we take after we pay for production overheads, salaries, R&D investment, etc. goes directly into fostering social progress through grants . Last year, the Bosch charitable foundation donated 80 million euros to public initiatives world-wide. Here, we are especially committed to healthcare, education, and global issues. For us, this is an investment in the future and to improving the quality of life.. It's pretty cool, it's a core part of what we do as a brand and our global philosophy.
That's really cool, so how did you guys get into e-Bikes of all things?
We're broken into four different business sectors. We have this business sector called "mobility solutions", which is primarily automotive focused businesses, but we also do a lot of backing and funding for start-ups.
Every so often we'll have "innovation pitches" at Bosch, where literally any employee can get together with a group and come up with some cool ideas and pitch it to their business unit. As the story goes, a couple of our engineers who loved bikes and had been working on this little hobby project on the side pitched the idea,
"hey, let's take a power steering drive unit that is used in a Mercedes-Benz, connect it to some batteries via cables and then mount it to a bike to assist with the pedalling power that the bicycle generated."
The concept got the go ahead with a very small amount of funding and the team were able to create a prototype which they mounted to a bike; it was a real Frankenstein looking thing. But from there it grew, executive sponsors saw potential, and it's become quite a significant business area for us in the non-automotive 2-wheel mobility segment.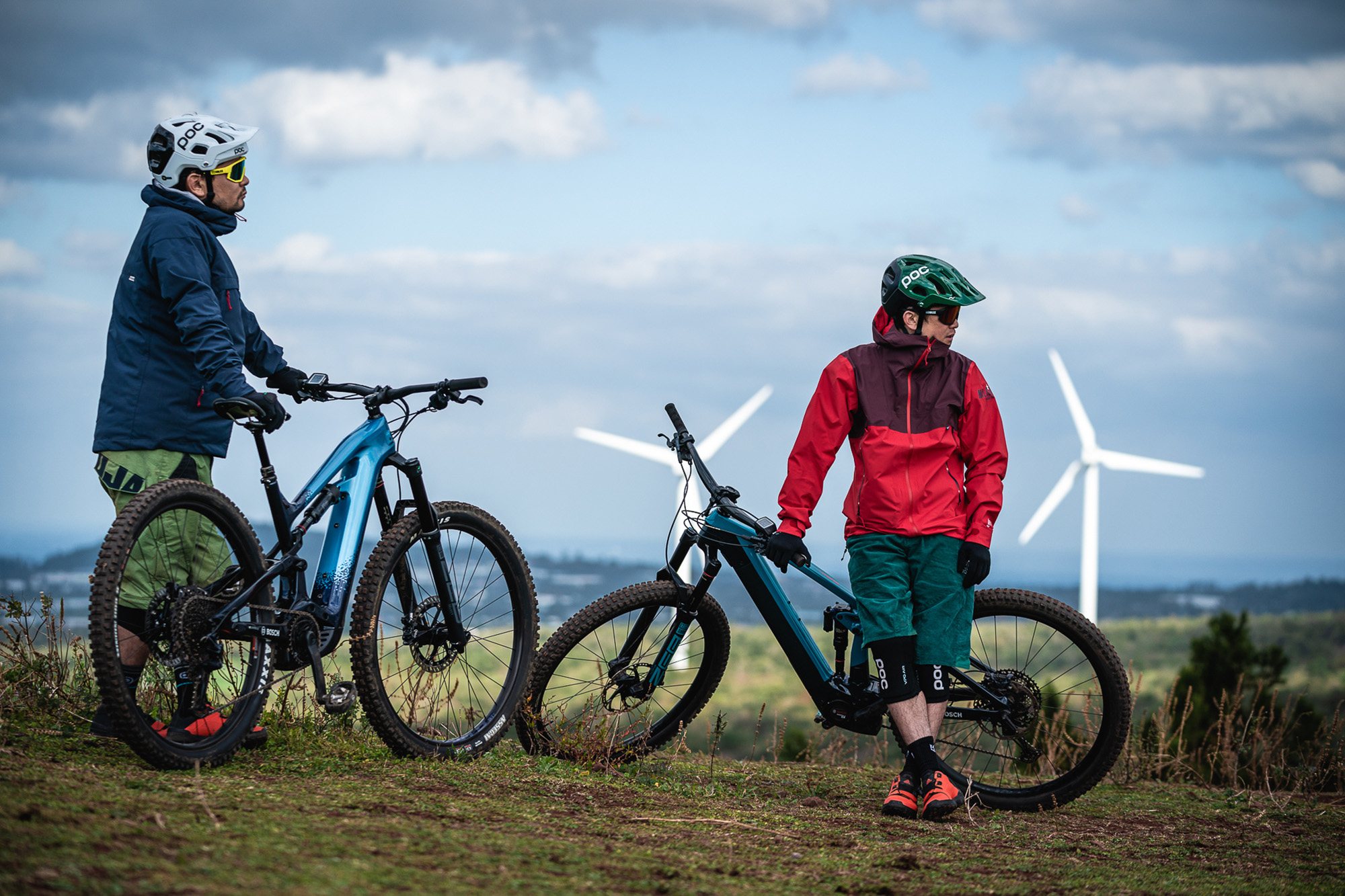 Wow, and what year was that?
It was around 2008 that they first started working on the early prototypes. There was one key person that was the driving force in getting the internal support and he is currently the head of the Bosch Group, our CEO, Mr. Denner. It was then in 2009 that eBike business was founded as a start-up in the Bosch Group. Soon after, the founders took the concept to Eurobike in 2010 and after a couple of iterations the first drive unit went into series production in 2011. We inaugurated our German headquarters in 2012 as a small start-up in the Bosch Group and it quickly began to grow from there. So, in just a short period of time we went from a small start-up business to one of the leading eBike systems suppliers in the world as a stand-alone division in the Bosch Group today.   
What a great story. And when did you come into the fold mate? 
In 2013 the business had grown to a point where the eBike management team in Germany decided to really take it global and that's when I joined the team from the Bosch power tool business in the US. One of the biggest validations for us was when we went to Eurobike trade fair in 2010 really early on in the business development, we had no confirmed customers and really apart from our enthusiasm for the product and as cyclists ourselves we really had no idea about how the bicycle industry worked, we knew we had some cool ideas and a lot to learn about the bicycle industry. Some brands like Cannondale, one of our early development partners, liked our concept and it started to snowball from there. We came back, began developing more and more prototypes and eventually our Generation one system came to be.
Given that the brand already had such a deep history in auto electrical systems, crossing over a lot of that know-how must have allowed your team to 'hit the ground running' with developing those early e-Bike systems?
Certainly, our know-how in electric motors, gears, power electronics, sensors, batteries, displays, and series production, especially of large quantities, played an important role for the development of the Bosch eBike system. And keeping in mind there were already a handful of brands making e-Bike systems at that time, so we really didn't invent it, we just made it better. Some of our early success was luck, and some good timing. Particularly with our system focused idea: a technically mature system solution in which all components perfectly synchronize with each other. And so that is where we placed ourselves and we expanded from there.
How would you describe Bosch's mission statement when developing e-Bike systems? 
We've always sought to deliver the highest level of quality and technology possible, in the best physical package so that it can be beautifully integrated into the bike, and ultimately when we get both of those things right the end result is the best possible design and riding experience. We have played a decisive role in shaping the eBike market together with the bicycle manufacturers in terms of technology, design, and public perception. The fact that the eBike has become a lifestyle product is mainly due to the electric mountain bike.
It feels like every other high-end e-MTB that gets released into the market features a Performance Line CX motor these days, you guys are everywhere. Just how large is Bosch's market share in e-MTB?
Across the board we see ourselves as the innovation market leader in each category of eBikes, from eMTB performance right through to e-Commuter. There are actually quite a few segments that make up e-Bikes, and we have systems that are focused to all of the main use cases. The types of bikes that you guys are riding big trails on over there at [E]volution Magazine and the types of bikes that we see your test riders reviewing, yes, you're predominantly going to be seeing our Performance Line CX motor featured, but certainly for other applications we have developed different systems which are equally as class leading. The eMTB has accelerated the positive development of the eBike market, improved the image and ensured that the eBike has also reached younger user groups. So, the eMTB success story continues and Bosch as an industry pioneer continues to lead in this segment.
We've talked a little bit about the company's culture which is obviously something really unique. In regard to the products that you guys make what is it that sets you apart from the rest of the field?
That's an interesting question. I think for us, it's kind of our company philosophy and that of the team that we are developing our product lines that really make the difference in terms of outstanding riding experience with a motor that delivers whatever the rider demands of it. And of course, as with most things, it's hard to go past German engineering. Bike manufactures and consumers alike are also aware of Bosch quality and our outstanding service  As an industry pioneer, we drive developments that shape the market and provide manufacturers and customers with products that open up new possibilities, like the new eMTB mode.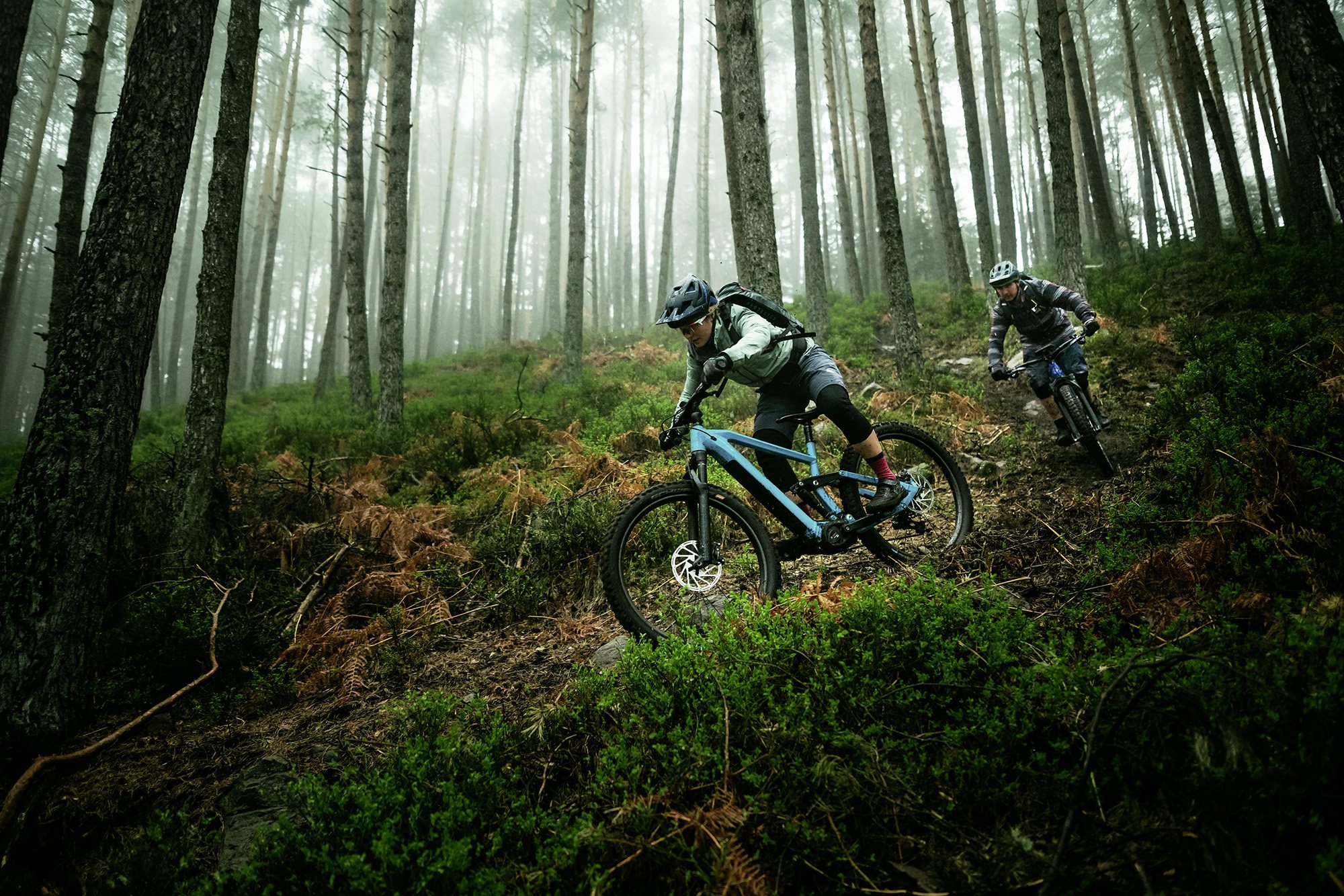 Personally the thing I love most about riding a Bosch equipped e-MTB is having that eMTB power mode. At the start of the ride I'll just select that mode, and bike then does all of the thinking for me. 'Set and forget' if you will. Which is awesome because then you can just focus on the trail in front of you and you don't have to worry about anything else.
eMTB mode is great. That's actually one of the other things that makes our Performance Line CX motor so unique to the competition. Having a power mode which provides a direct response behavior, better power delivery, and more dynamic riding on the trail just using the power that the rider is inputting their legs, it just seemed to make a lot of sense so that is what our team went out to try and achieve. The eMTB mode experience was actually designed on the trail by MTB riders.
The whole point of getting into eMTB was to get a more natural riding sensation, to get this feeling on the trail like you're actually not being propelled and pushed in that jerky push/pull, but also to concentrate on the riding style.
Of course COVID 19 has had a massive impact on the way that we live our lives at the moment, and one of latest challenges that the bike industry is having to navigate through are major supply chain shortages. Brands can't get raw materials to create parts, or they can't access to manufacturing because factories are being stretched producing for other industries, etc, etc. How is Bosch managing through everything that has been going on over the past 18 months?
I would say that our eBike systems business, has been quite fortunate in that our plan was already in play for a large growth mode in the category leading up to that point, just by chance, and through our strategy of planning for future growth we had a lot of momentum in place. We'd planned for a significant growth in eBike adoption globally but nothing in terms of the scope we are seeing now so we've been quite lucky that we had enough of our own infrastructure in place that we've been able to continue manufacturing with minimal disruption by and large up to this point. Of course, that is good news for our customers, riders out there that use our products or are hoping to get a new eBike soon as they won't miss any trail time. As a committed partner to the bike industry we've kept our production in full swing and our lead times are currently one of the best in the industry.
What does the future hold for Bosch in the e-MTB realm?
Our future looks bright and we are in a good position today. I think the entire sport is obviously booming, even before the pandemic it was already on such a strong growth trajectory, with more and more riders discovering eMTB and how fun the trail experience is. Our team behind the scenes is 110% committed to continuing to develop the best eBike systems that we can and produce them to the highest quality levels imaginable. At the end of the day, we're all passionate riders ourselves and we want the best tech so that we can enjoy riding too. We love trail riding, we love eMTB's, and we want to keep progressing the sport of eMTB. The eMTB has made a substantial contribution to the eBike becoming a lifestyle product, and now is an important part of the MTB scene. As a brand we'll never do throttles or rear hub drive units, we'll keep it pure and real cycling experience with pedal assist.
As riders and as a category leader in eBike systems our focus is simple; we want to make cyclists smile every time they ride. That's our purpose. If you ride a bike with a Bosch eBike system and when you get off, you don't smile then we've all failed at our jobs.
That's a powerful statement.
It's true. That's exactly what we strive for and it's what we'll continue to do here at Bosch. To make riding as fun as possible and make cyclists smile! [R]