Jack Moir returned to racing at the 2017 Downhill National Series in style, taking out the Elite Mens title in front of a loose crowd on an even looser track at Mt Beauty, last Sunday. The Central Coast shredder who ain't scared of drifting stopped the clock at 2:53:905 and turned the tables on qualifying to oust Connor Fearon and Dean Lucas for top of the podium, on a track that got wilder and dustier by the minute. It was the first national series race Moir has contested this season after spending the past month in California testing with his Intense Cycles team and a couple of years plagued by injury.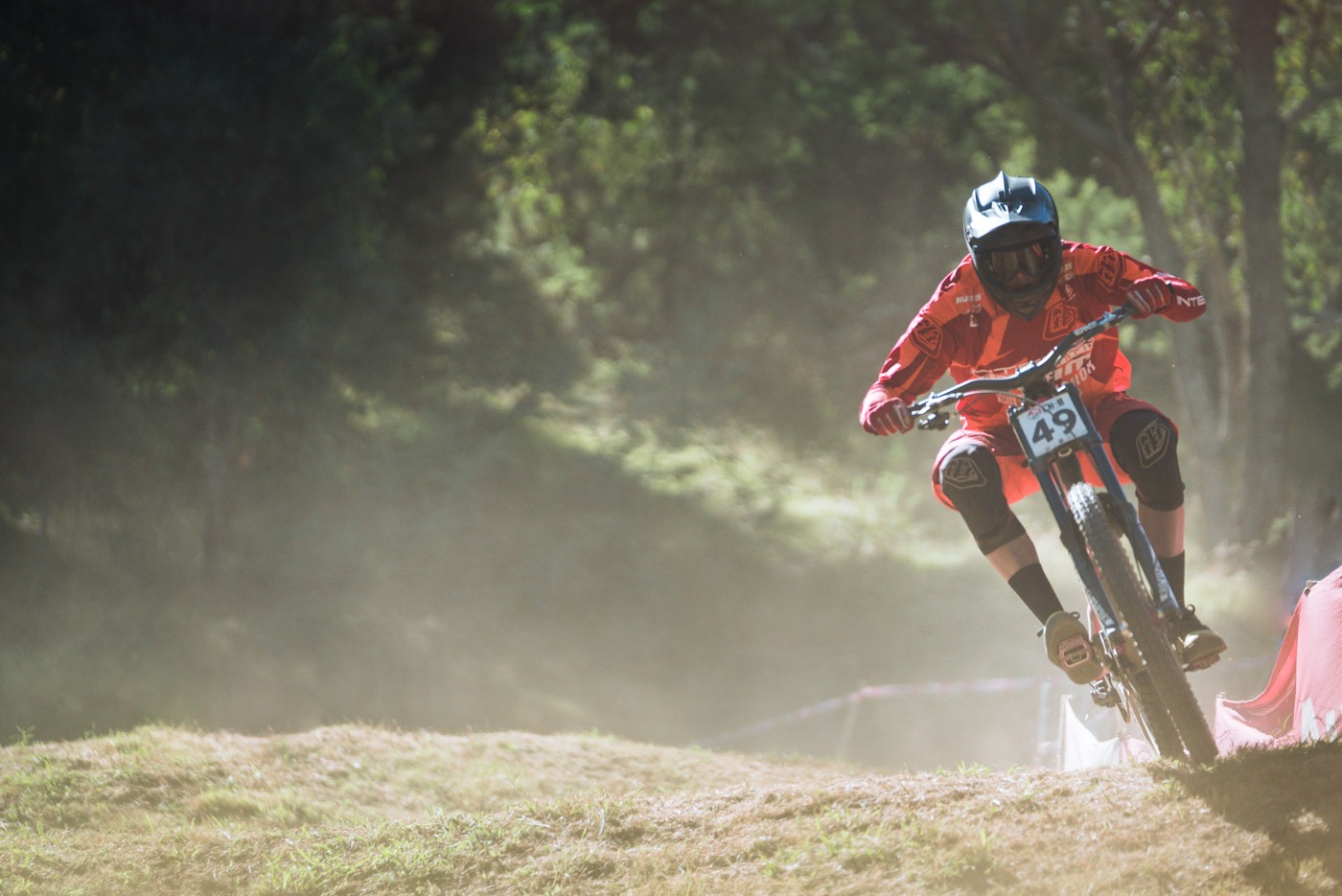 "The were a lot of fresh sections this weekend totally blown out and by my race run there were sections that were gone but very happy to get down in one piece and in a good time,"

Jack Moir
For Fearon it was also a welcome return to the Australian season and the world number seven was happy with his second place.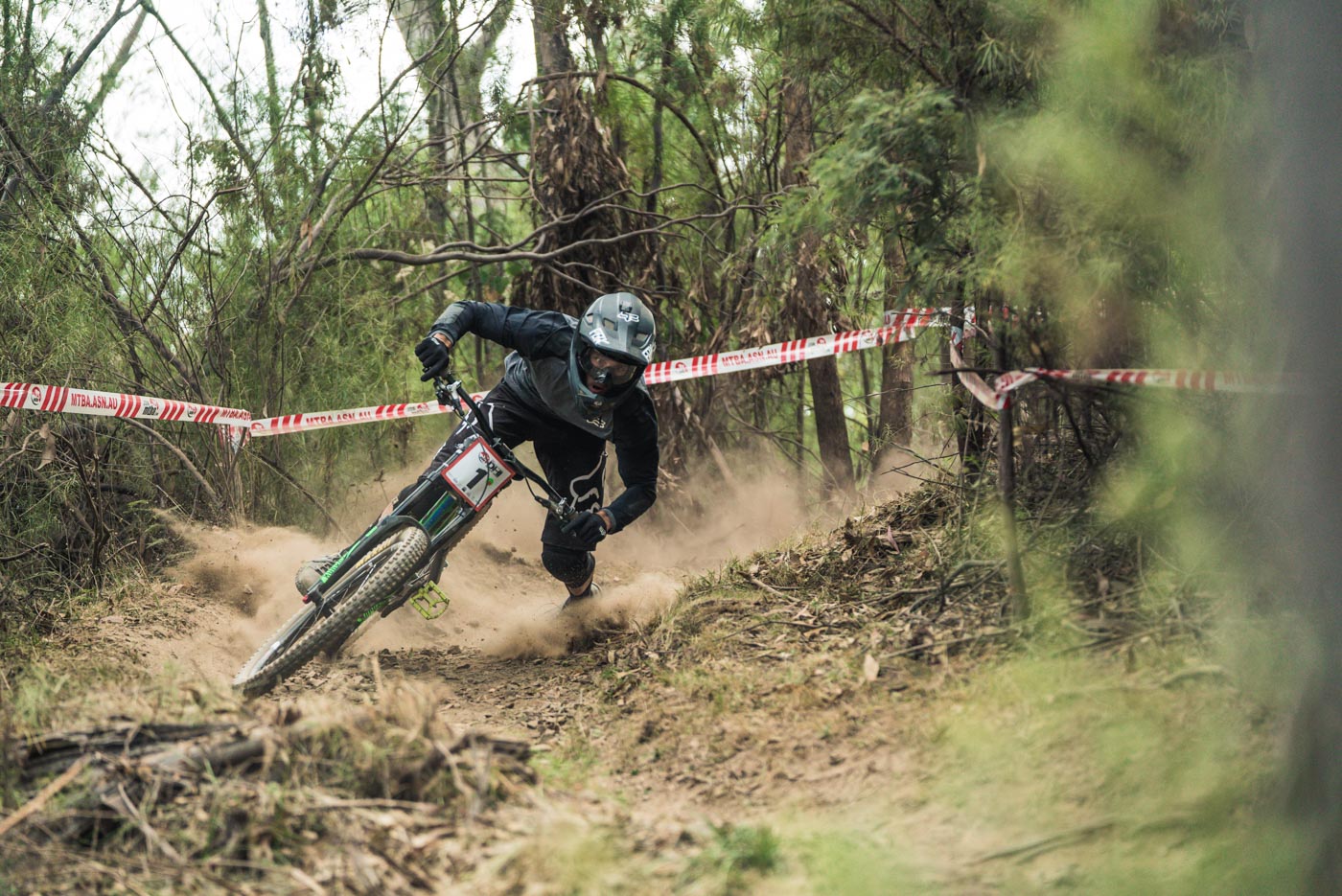 "Obviously a lot of us aren't peaking right now, but it was a great race to pick the speed up against guys like Jack and Dean who are going fast,"

Connor Fearon
In the Elite Women Danielle Beecroft was too good taking her second win of the series and the overall rankings lead heading into the final round at the Oceania Championships, Toowoomba in two weeks.
Beecroft was more than four seconds faster than second placed Georgia Astle and Tegan Molloy, currently second in the series, a further six seconds behind.
"I had such a good run and a wild run in the rock garden but I'm very excited to see what will happen in Toowoomba,"

Danielle Beecroft
It wasn't the first time Baxter Maiwald has raced at Mt Beauty nor was it the first time he has taken top spot on the podium, making it back to back victories in the Junior Men ahead of Patrick Butler and Ben Zwar.
Maiwald, last down the course, only had to topple Butler's time of 3:01:792, after the Novocastrian recovered from yesterday's seeding blip to hold the hot seat until his rival produced another top of the podium display, more than three seconds faster.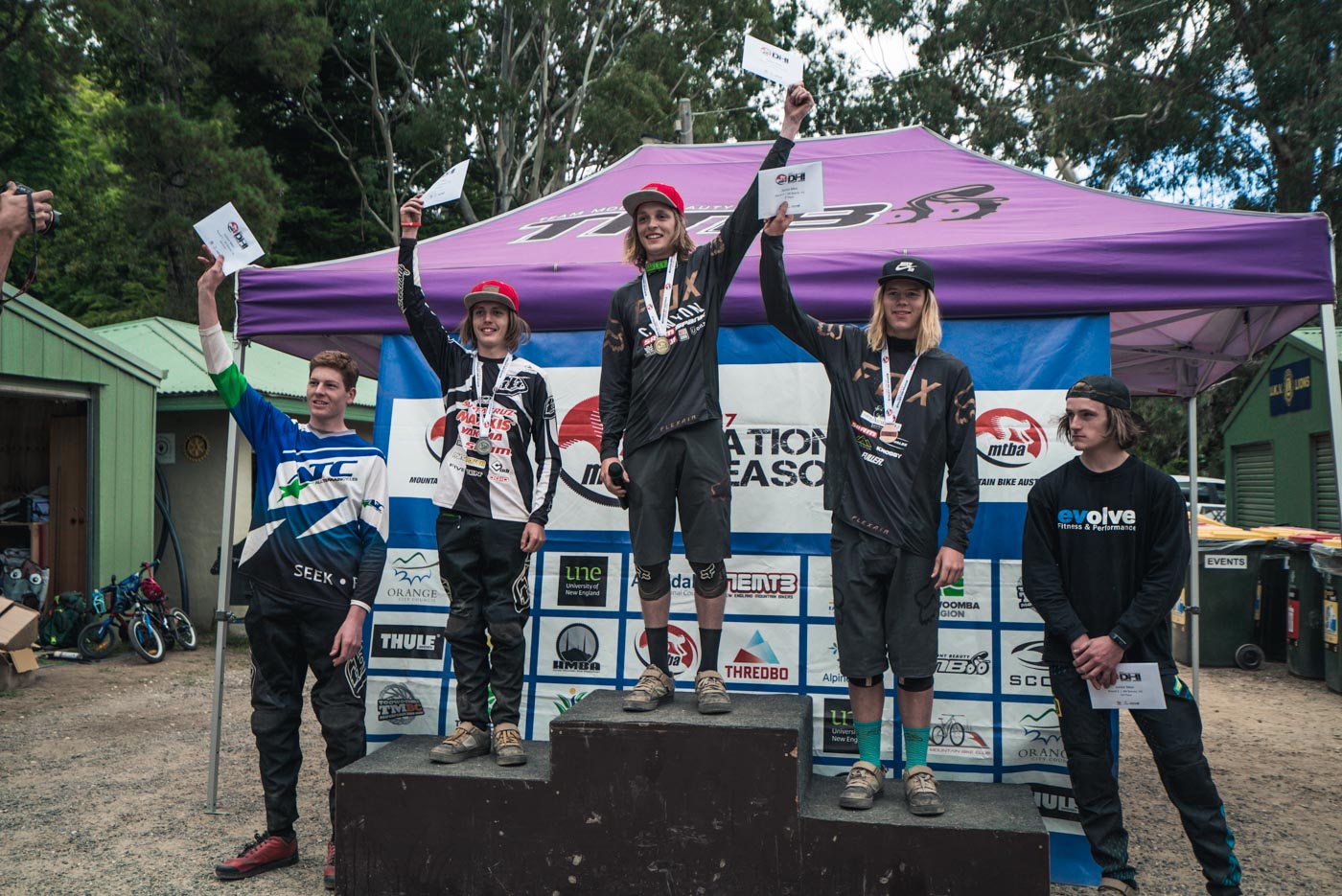 "I couldn't be any happier with that run, I really pushed a few sections I needed to work on during my practice runs this morning and it certainly paid off,"

Baxter Maiwald
Meanwhile Kye A'Hern continues to show his class in the U17 Men with a convincing win, more than five seconds ahead of his nearest rival.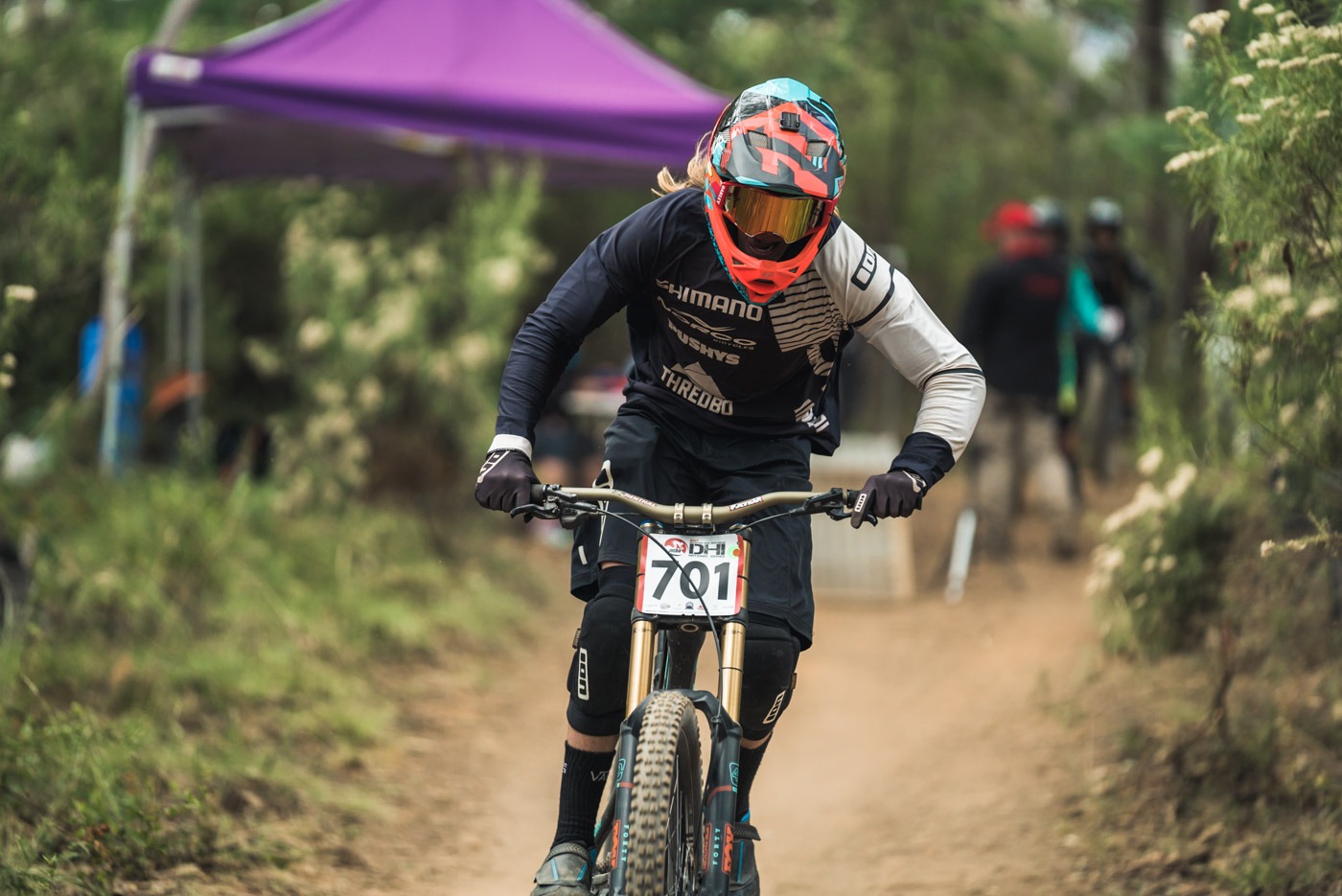 Thanks to
MTBA
for the updates (and a massive weekend of racing) and
Matt Staggs
for the photos above and the gallery of bangers below! Full results are available
here
.