SRAM Eagle AXS is worlds apart from any off-road drivetrain that has come before it. Electronic gear shifting is cool. But completely wireless electronic gear shifting, now that's straight up f*king awesome! 
Admittedly wireless shifting isn't new to the SRAM brand as they've been producing their hugely popular 'E-Tap' wireless drivetrain range for the road cycling market for several years. However it wasn't until the start of the 2018 season that SRAM finally began adapting the concept over to MTB. You might remember we saw glimpses of Nino Schurter in South Africa last season with what looked like a stock eagle rear mech with a battery. Fast forward to March 2019 and SRAM officially lifted the lid on the first ever production wireless MTB drain which they've called Eagle AXS. The AXS part stands for 'access'. In conjunction with the release of Eagle AXS SRAM also announced a wireless version of famed Reverb dropper post. We'll talk more about Reverb AXS later.
Now, like all other SRAM groupsets the shifting quality is the same high standard throughout the hierarchy but the materials and weight change. Available in a XC focussed XX1 with titanium hardware and a carbon derailleur cage, or X01 which loses the fancy cage and hardware but costs a bit less. Outside of the shifters and derailleurs the rest of the componentry is the same as current mechanical Eagle. This stays true to the SRAM modular style systems where components are compatible across the range.
Of course you can't run AXS shifters with a mechanical derailleur but, if you want to save a bit of money yet take advantage of wireless you can run a GX cassette, chain, cranks, etc, with AXS Shifting.
Interestingly whilst the new groupset does away with the need for inner and outer cables weight wise AXS is only 5 grams lighter than the mechanical predecessor in the XX1 Guise and 15g in X01… However when you then think about it the wireless system does of course need to include motors, batteries and other technology required to make it work, and all those little parts add up on the scales. The batteries are 25g each and are completely transferable across all E-Tap systems. The batteries hold their charge for in insanely long time. Upwards of 100+ riding hours of constant use. However, if you do forgot to charge your derailleur battery after a few too many red tins the night before and the battery dies mid-ride you can take the battery out of the dropper and get you out of trouble.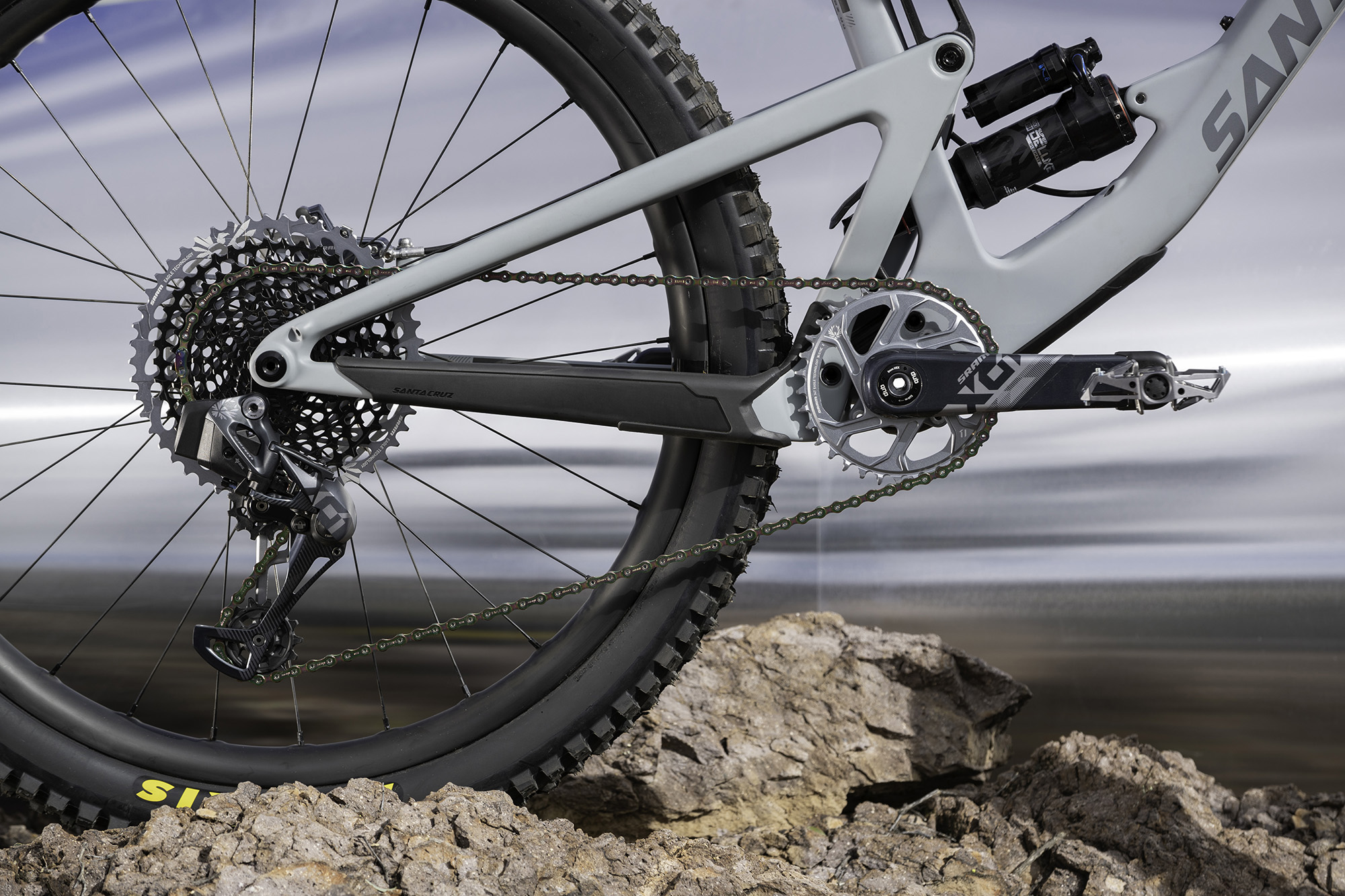 The most innovative part of the system is in the derailleur, while it looks like a standard XO1 part there is actually a small motor, a tiny gear box, and two seperate clutches. With over six years of development behind them you can guarantee that there are no half assed innovations waiting to break. On Eagle AXS SRAM created a more powerful and robust motor to cope with the rigours of MTB. The motor spins at 8000rpm which is way too fast to be effective at precise changing and that is the purpose of the transmission, to step down the amount of movement while providing extra torque. This is also where the secondary clutch comes into play, the first clutch is like standard and keeps your chain extra tight and quiet. The second clutch (one way bearing) is in play to divert any unwanted forces from rock strikes, etc, going through the gear box.
Without any cables all that is needed at the shifter end is two buttons but, SRAM went one better and added a third "secret sprint shifter" which can be actuated using your index fingers knuckle. This can be setup to shift down gears as you hunt down your mates on your favourite downhills. With the AXS App you can set the buttons to activate whatever you want. Essentially, you can have one shifter shift up and down while the sprint shifter operates the dropper, creating even less clutter. Shifting is transmitted by a super high tech sort of magic that is impenetrable and can't ever cross between bikes or be hacked.
The Reverb ASX is actuated by a bigger paddle attached to a button for less missing and an easier to reach position. All shifters are powered by a CR2032 battery and house a fair bit of technology hence their similar sizing to current shifters. The post itself runs on the same E-Tap battery as the derailleurs so swapping batteries is no issue. The post still retains its IFP based system that allows a simple airspring to make the seat go up and down. The port that allows fluid to go up and down ( make the post drop etc. ) is no longer actuated by a seperate hydraulic system. Instead SRAM used the same battery, motor, and tiny gear box  located inside a redesigned seat head/clamp to actuate a small plunger that opens or closes the valve. Anyone who has had a Reverb knows about the "squish" that can develop after a bit of use. This is caused by air mixing with the oil and therefore losing its usual solid feel, the remedy was to bleed the whole hydraulic system. So, because they've managed to do away with the entire hydraulic system, Rockshox have introduced a new tech called Vent Valve. All you now have to do is take the post out, flip it upside down, while pressing the valve at the bottom of the post and the actuator you move the post in and out a couple of times, and it's fixed.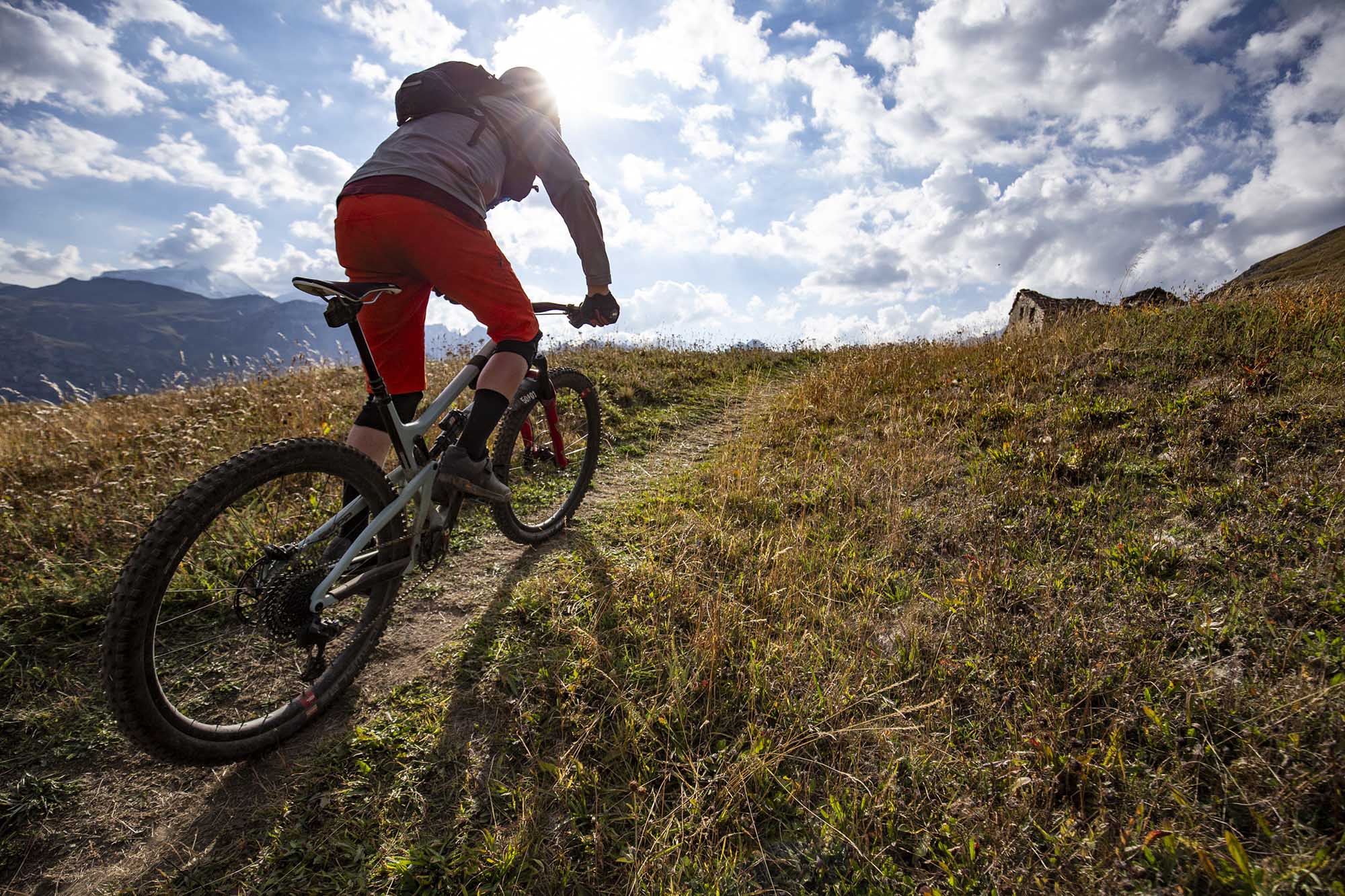 So as you can see AXS is an evolution of a groupset that has been proven for many years. While gear cables aren't going anywhere anytime soon, this is a new clutter-less option for those looking for less tuning, more reliability, and like to push buttons. While not cheap for a whole groupset, thanks to the brands sensibility riders are going to be able to get into the 'AXS' game with an upgrade kit without totally destroying their bank accounts.
We've just got our hands on an AXS groupset for review (it looks insane in the flesh by the way!) and so we'll be bringing you a stack more SRAM wireless coverage next issue.