Troy Lee Designs new 2016 season range was packed with awesome design and colour updates, and the update also saw a few brand new items released into the range. Stealing the show, in our opinion at least, are these new 'Raid' knee pads. From the moment we first clapped eyes on them we could tell they looked promising. A couple of days later a set arrived at our office for review, and I swiftly grabbed them and ran out the door. That was about a month ago and during that time I've rocked these knee pads on at least a dozen trail rides.
The Raid knee guard is TLD's all new top of the line gravity oriented knee pad. Features include a new FIT-LOCK system with leg straps that sit above your upper calf to prevent slippage, a D30 knee cap for flexible impact protection and abrasion resistant side padding. The Raid's are TLD's first foray into D3O. If you haven't heard of it before, D30 is a soft, flexible foam that hardens under impact. It's a great material for knee and elbow pads because it offers more light weight mobility than a hard shell pad but is more effective than traditional foam.
Everyone I know that has picked the Raid's up to check them out has commented how light they are. And it's true, they weigh next to nothing.
The very first thing you notice when putting these pads on, is how god damn comfortable they are!
Whilst they're by no means a bulky set of pads, they do feel as though they've got enough 'meat on the bone' to keep you safe down the gnarly trails. The Raid pads are pre bent, kind of like a premium set of gloves, to minimize chafing and to further increase comfort. A minimalist singular strap above the knee keeps things secure. Inside each pad, the knee cup is actually contoured which serves two purposes; it increases comfort, and it helps the pad from 'spinning' during a crash. Our test set were a size medium/large which fit my average size legs perfectly, however the Raid's are also available in X-small/small and X-large/2XL.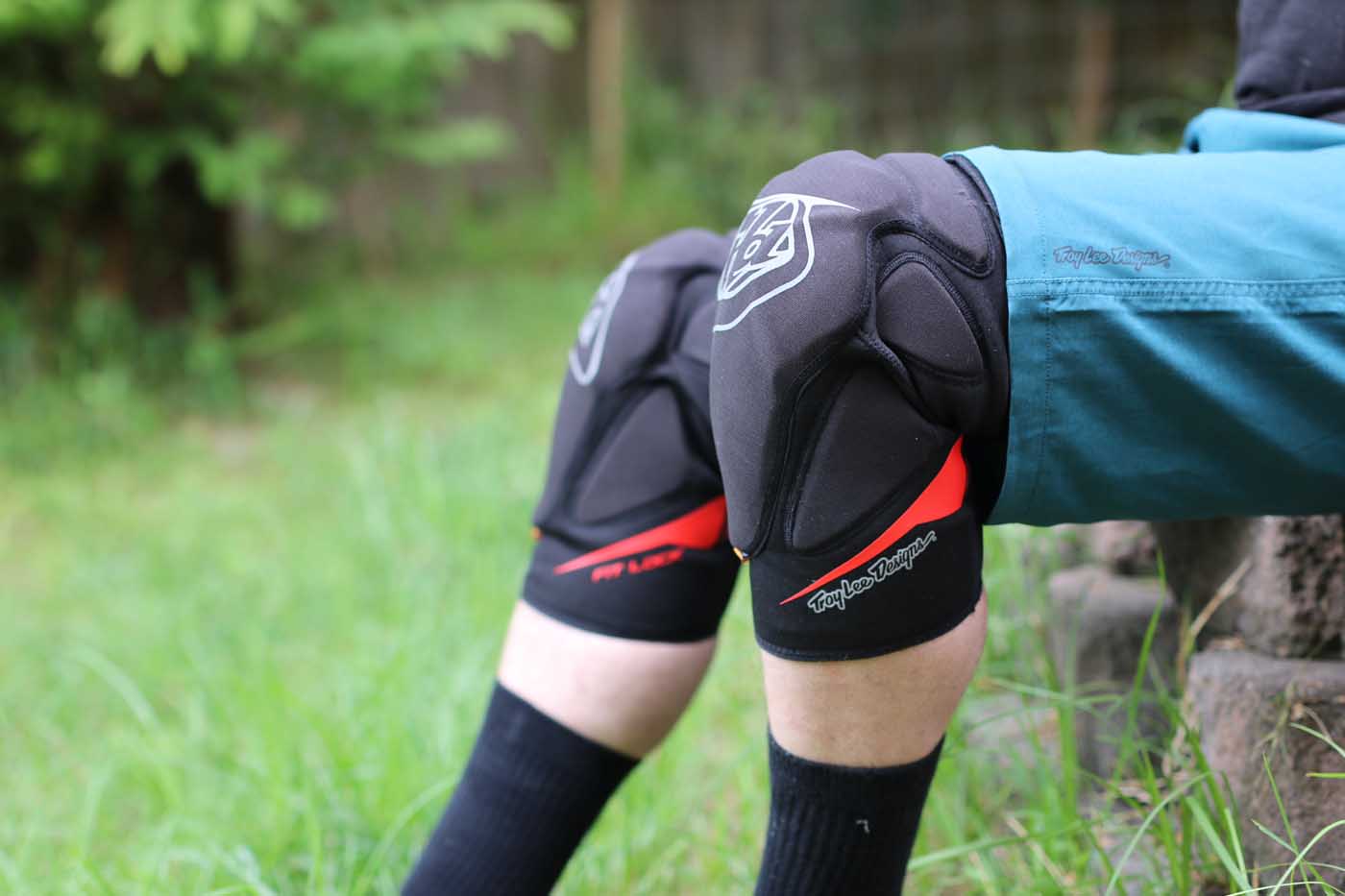 After a month of solid use these pads are showing little, if any sign of wear and tear. I do like to keep my stuff in good condition, as much as possible, which means I pop these guys into the wash (standard washing machine spin cycles) every other week when they start to feel a little crispy from sweat build up. They seem to handle the washing machine like nothing ever happened. For sure I'll have to keep rocking these pads for a few more months to really test their long term durability (at least that's what I'm going to tell TLD, as I want to keep using them and really don't want to give them back any time soon!)
RRP // $199.95
Browse // www.lustyindustries.com