Our favourite Aus company DHaRCO has signed a two-year deal with COMMENCAL / MUC-OFF as their clothing partner for the UCI downhill World Cup series.
The nothing short of world class team has a stacked line up of riders including Myriam Nicole, 2019 World Champion and prior World Cup overall winner, Amaury Pierron, previous UCI World Cup overall winner, and the up and coming Thibaut Dapréla, currently ranked no.4 in UCI standings after a stellar performance first year in Elite and following on from two Junior World Cup championships.
While the team is at the top end of World Cup racing, they also have a genuine love for riding and having fun that resonates with the DHaRCO ethos. The atmosphere and inclusive culture they embrace, having a top female rider like Myriam Nicole and nurturing riders through their journey from Junior to Pro, further inspires DHaRCO to be part of this family.
It's amazing to see DHaRCO upping the ante and working at this level. Feedback and exposure like this on the world stage will be massive for them with the teams focus on performance, their product feedback, and to be a part of their journey taking on the World's Best.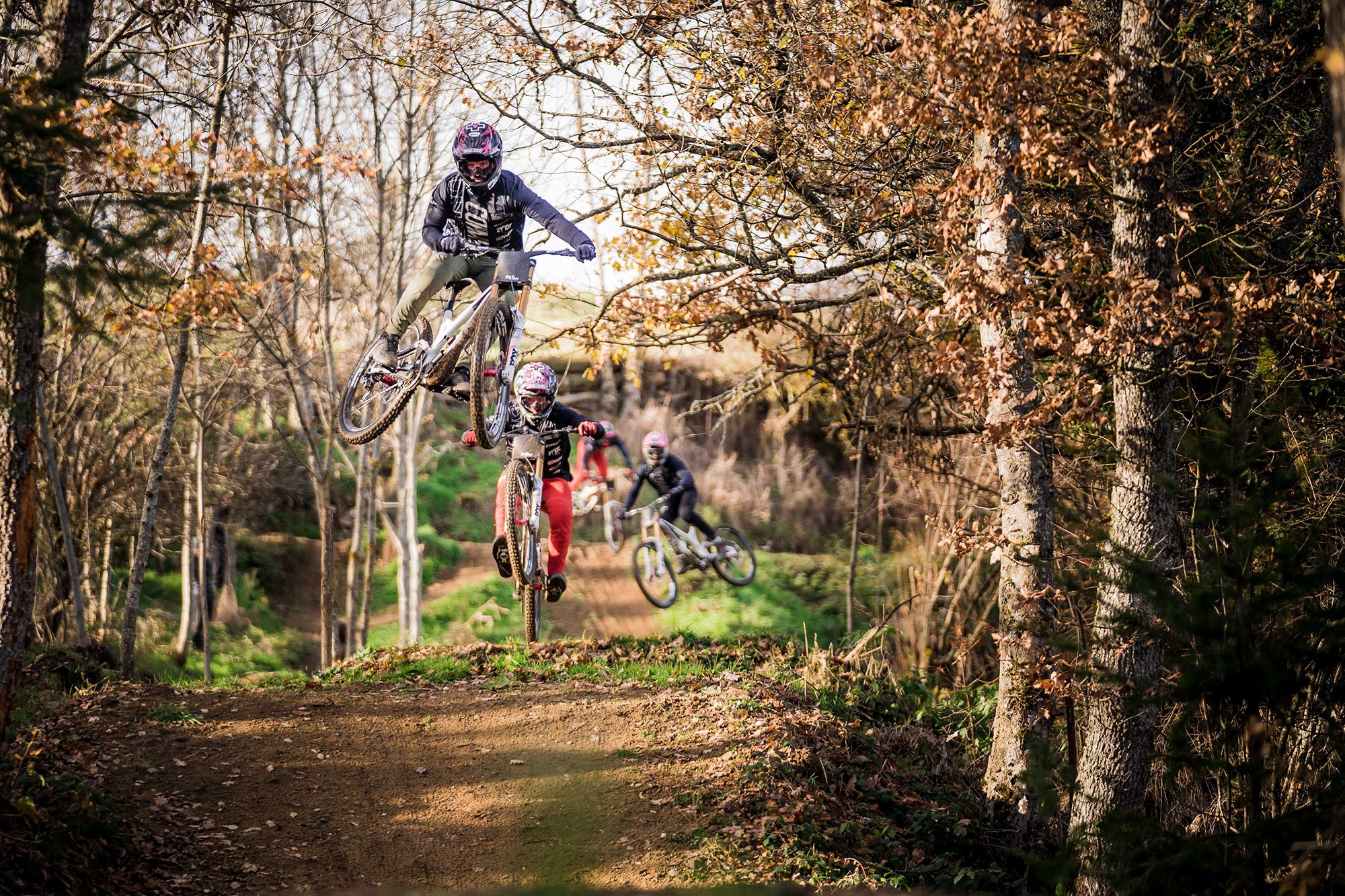 "With all the negatives of covid, one positive has been international expansion and the demand for DHaRCO worldwide. With more people riding bikes and wanting gear that represents what they love about the sport, we think it's a great time for us to work with a high profile team and really continue that growth."

– DHaRCO.
"Things really clicked together with DHaRCO from the minute we discussed. We share the same values, we work hard and play hard, but having fun doing it is prime! And all this while looking good is even better. Let's do it!"

– Thibaut Ruffin.