Flight Attendant uses a suite of sensors which utilise SRAM's extremely clever AXS technology software to read trail and rider inputs and instantaneously changes the bike's suspension settings seamlessly as you ride.
RockShox claim the new system massively increases the bike's performance and control, enabling you to ride faster and for longer. Think about the potential of the new system this way; your burly Enduro all of a sudden becomes efficient to climb and your trail bike is transformed into a Cross-Country World Cup 'like steed! Flight Attendant aims to milk the most return on every pedal stroke, weight shift, and micro adjustment you make; there's no energy wasted. Flight Attendant capitalises on every ounce of effort you put in, optimising your suspension and maximising your bikes performance all while you ride.
Flight Attendant is also the latest edition to SRAM's extremely impressive AXS Technology (electronic and totally wireless) component family. Along with the AXS drivetrain and dropper post, the new Flight Attendant suspension units communicate with each other via an unmatched interface. The system promises to be incredibly user friendly in a variety of ways, for instance setting up your suspension sag becomes as simple as sitting on the bike, opening an app and letting software work out your perfect setting.
Now, before we go on we should state that unlike with a standard product launch we haven't ridden Flight Attendant ourselves yet. In fact we haven't even seen it in the flesh. One of main reasons behind why we haven't had the opportunity to experience the new system first hand is because RockShox aren't going to be offering Flight Attendant components for aftermarket purchase. Flight Attendant will initially only be available on complete bikes exclusively from four brands; Trek, Specialized, YT and Canyon.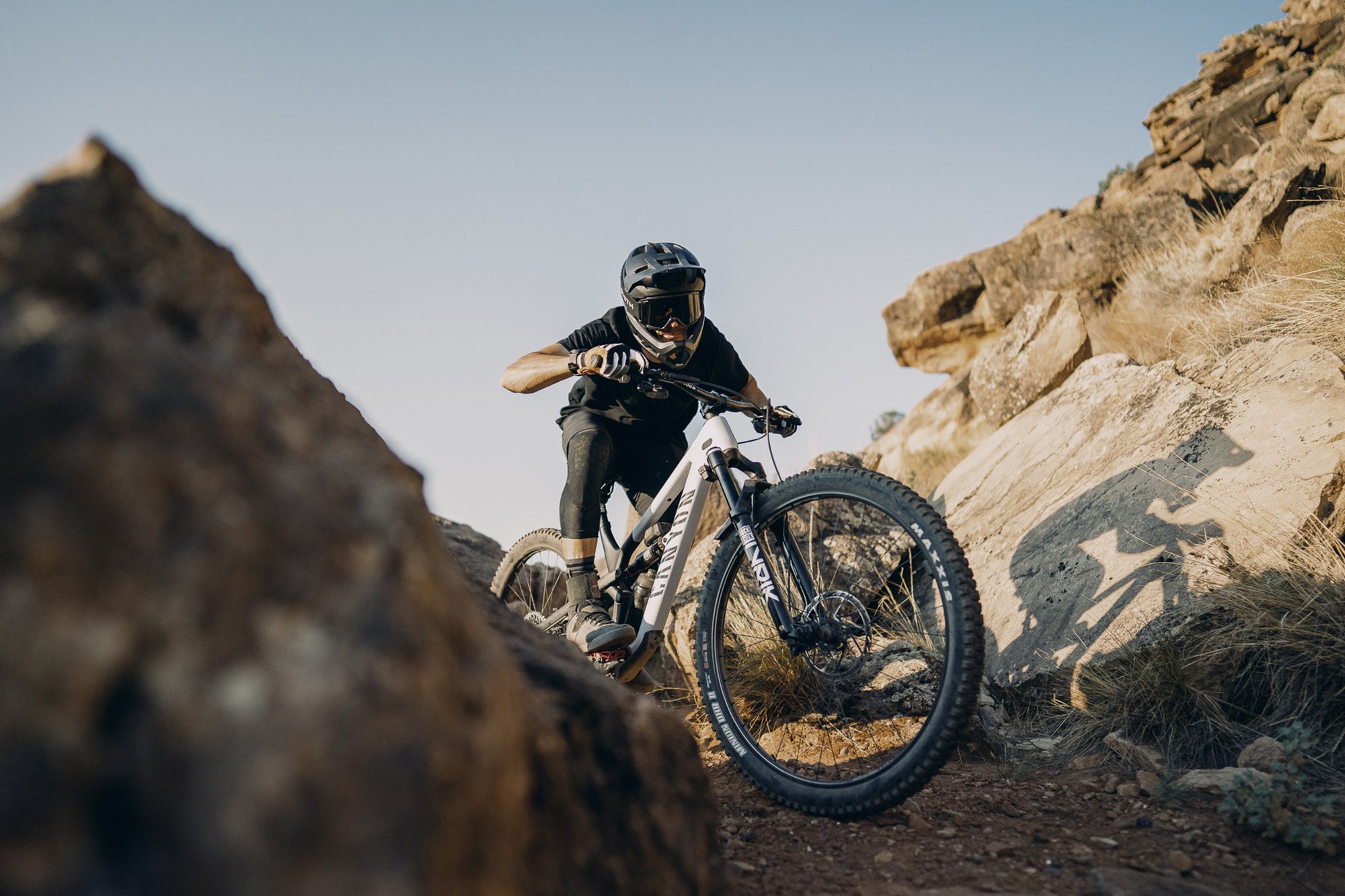 Ahead of todays official launch we did get apple opportunity to learn a lot about Flight Attendant via an extensive press kit and a long Zoom call with SRAM directly to ask questions and gain even more insight. One of the first things we (of course) asked was why we can't get our hands on the stuff to try out? To which they replied that:
the forks and shocks had to be specifically tuned to each bike and so it simply isn't possible to send the individual components over for us to fit to our own bikes.
That being the case, let's now get down and dirty with the theory behind Flight Attendant and a taste of what we'll all be in for when we do get to ride a Flight Attendant equipped bike…

 
Of course, electronically actuated suspension systems are nothing new to MTB. Fox currently have their 'Live Wire' system and you might even remember RockShox themselves had their own system called 'ei' which they developed with Lapierre a decade ago, before it got shelved a short time later. Fast forward to today and RockShox are writing an entirely new chapter into the history books of suspension performance. SRAM claim that Flight Attendant is the only automatic suspension system that listens to the rider and paints a picture of the complete riding experience in real time. A suite of sensors onboard your fork, rear shock and crankset work in unison to detect every bump, pitch, and pedal stroke made.
Developed over thousands of trail miles around the world, Flight Attendant's on board algorithm is scientifically engineered to do the complex thinking for you. It analyses the constant flow of ever-changing data to anticipate the perfect suspension setting for the rider and what the trail demands.
The system features three distinct 'position setting' choices which the rider can rotate between as they desire, or simply select 'Auto Mode' and the bike will change between modes for you. That way your suspension is always in the right position at exactly the right time, automatically shifting between Open, Pedal and Lock compression positions before the thought ever crosses your mind.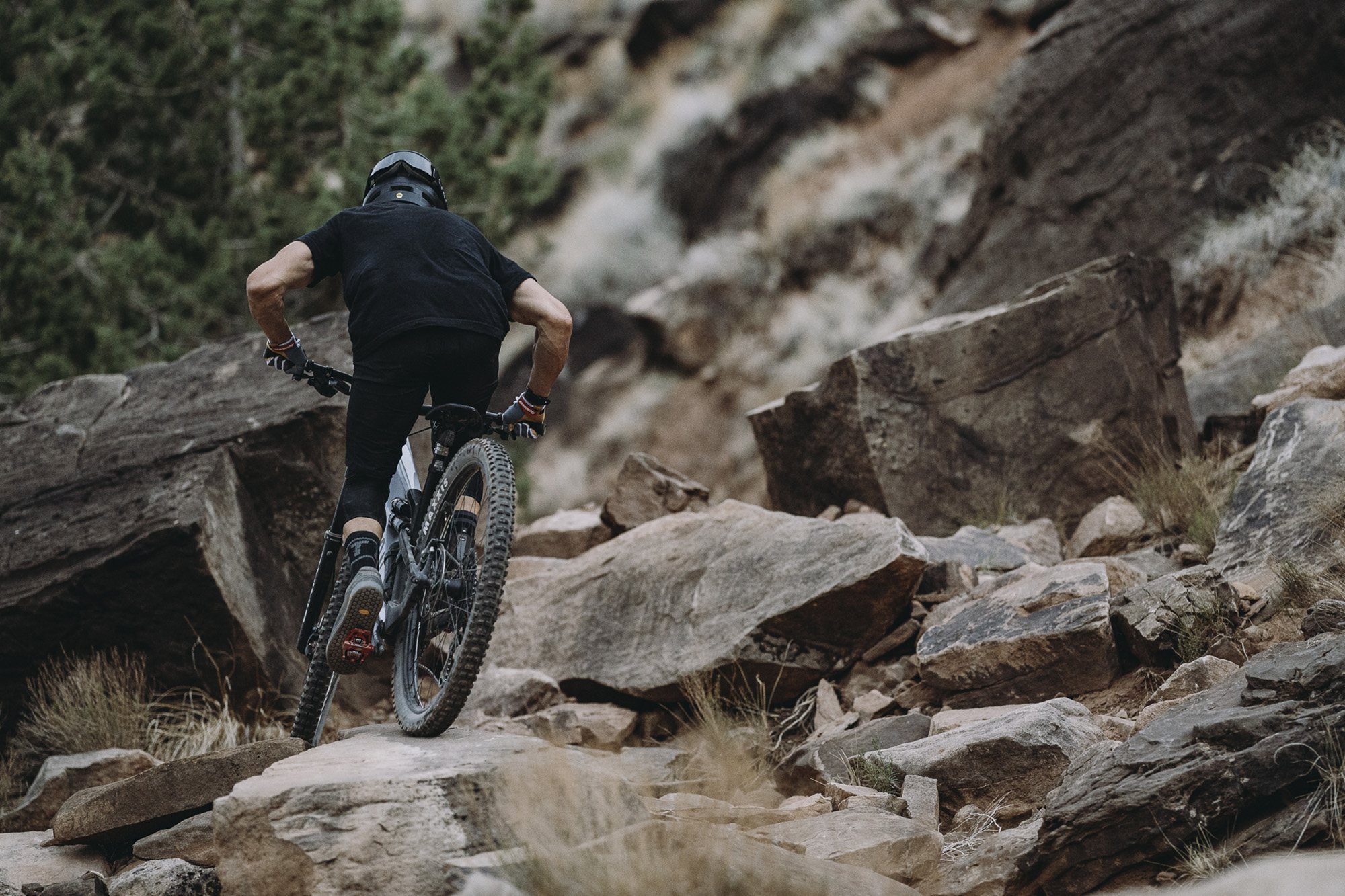 On those rare occasions when you need to opt out of Flight Attendant's Auto Mode, the control's there if you need it. Disable Auto Mode and cycle between suspension positions on demand. Manual Mode can be accessed through either the Flight Attendant Control Module, or on-the-fly with a click of the assigned paddle on the RockShox AXS Left hand 2-Button Controller.
As we mentioned at the start of this article, the new Flight Attendant systems is incredibly smart. It features something called 'Bias Adjust' which gives you the power to fine tune how Flight Attendant reacts in Auto Mode to your personal ride style and preference.From the factory, the system is set right in the middle: Zero Bias, for an effective balance of all three suspension positions. Based on personal ride style, adjusting Bias instructs the Flight Attendant system to favour the Open or Lock suspension positions. When you Bias the system towards Lock (+1 or +2) Flight Attendant maximises rider efficiency and the return on every pedal stroke with the system favouring the firmer Lock position, as often as possible. When you Bias the system towards Open (-1 or -2) the system will favour the Open position more often, with less likelihood of Lock. There's no right or wrong, Bias Adjust is all about choice and fine tuning the feel of the system to better match your ride style. Adjust your Bias at any time through the Flight Attendant Control Module or a simple tap on the AXS mobile app.
There's also a new AXS-enabled App which is loaded with features for set-up and customising your Flight Attendant system. Flight Attendant is an integrated part of the AXS ecosystem. Use the SRAM AXS App to adjust settings for your entire AXS system, Flight Attendant included. Build a bike profile, customise your controls, check battery charge status, and update firmware as needed right from your phone. Setting up the system is so simple even your dad could do it! Just pair your AXS components, set up your front and rear suspension, calibrate the Flight Attendant system, and you're done! Flight Attendant remembers everything.
Let's take a closer look at each component within the Flight Attendant family, starting with the fork.

The first thing you notice about the fork is the 'Control Module' located on top of the righthand side of the fork. This is the central hub. Flight Attendant's Control Module lives aboard your fork, collecting data from sensors, analysing trail and rider inputs, and orchestrating your Flight Attendant components. Located within reach, the Control Module makes it easy to adjust and fine-tune on the fly.
To begin with Flight Attendant will be offered in 3 fork models; Pike, Lyrik and Zeb. In addition to the AXS/Control Module, all 3 Flight Attendant forks will also debut a stack of new features that we've never seen from RockShox before. Located on the rear of the forks you'll discover a pair of 'Pressure Relief Valves' which eliminate unwanted air pressure build up in the lower leg caused by variations in altitude or temperature. With the press of a button or two, Pressure Relief Valves restore the lower leg balance for optimum sensitivity and a premium fork feel.
Another new feature is something called 'ButterCups'.
ButterCups are said to block 20% of unwanted "trail chatter" before it reaches your hands. The gold housings on the end of the damper and air spring hold two rubber pucks that absorb the high frequency vibrations before they travel through the fork and into the handlebar. ButterCups reduce overall hand and arm fatigue and will leave you feeling fresh with more control over the trail. There's also DebonAir+ which is built to strike the perfect balance of what riders really want: butter-like small bump feel, increased support throughout the travel, and higher overall ride height for more confidence when things get steep.
Check out that rear shock… 

Measuring and reading real-time terrain inputs, the rear shock plays an important role in delivering the ultimate Flight Attendant ride experience and it performs that via a piggyback rear shock motor module.
To begin with Flight Attendant technology is only offered in one model, the Super Deluxe Ultimate Flight Attendant. This shock has been built to balance uphill prowess with proven downhill performance. The new electronic 3-position RCT3 Flight Attendant damper gives you as much control while pedalling as on those hard-charging, wild descents. The third and final piece of the Flight Attendant package is the pedal sensor. The crankset's built-in pedal sensor receives real-time pedalling inputs, notifying your Control Module the moment you start (or stop) pedalling.
And of course the cockpit.

Up on the handlebars you'll find a new RockShox Left hand 2 Button Controller which allows the rider to cycle through suspension positions, turn on Override Mode, and activate the RockShox Reverb AXS dropper post all with two buttons.
Which bikes are going to be available in Australia with Flight Attendant?
Glad you asked – here's a wrap up of the models that are on their way from each of the four manufacturers.
First up Canyon is going to be offering Flight Attendant on 2 models, a Spectral and a Neuron and both bikes will be priced at $12,050.
Next up is YT who are also offering a pair of Flight Attendant spec'd models; a Capra and a Jeffsy and both will be selling for $12,999.
Trek will have a Slash which showcases the new gear and that model will retail on our shores for $16,599.99.
Trek Slash
And finally, Specialized have picked their Enduro as the model to debut Flight Attendant and that bike comes with a price tag of… $19,000.
Specialized Enduro
In terms of availability we haven't received firm delivery dates from any of the four brands as yet, however given the current climate and supply chain dramas in the MTB world, that actually seems totally reasonable.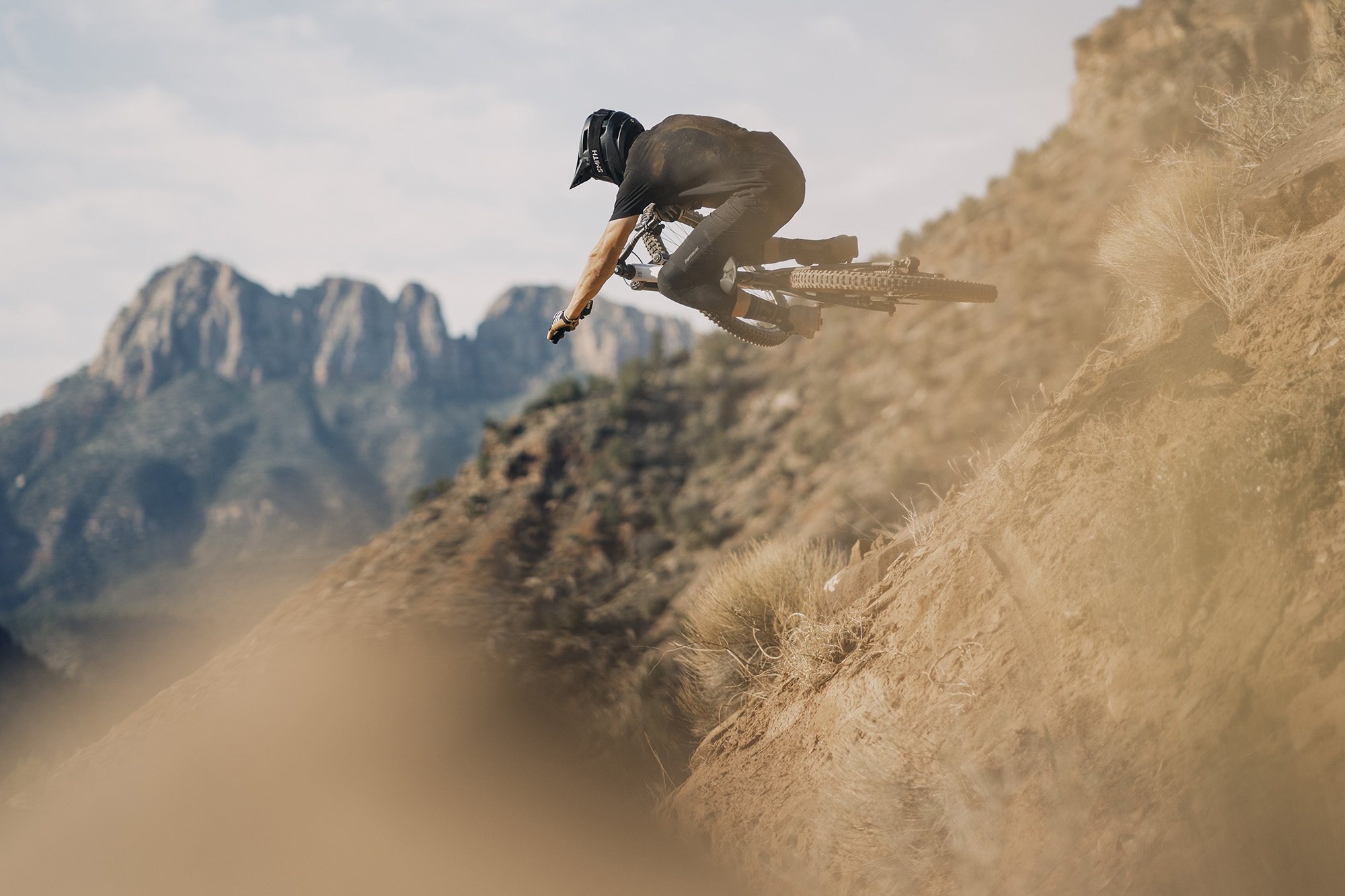 Of course, to learn more about Flight Attendant we recommend you to head on down to
your local SRAM dealer or visit: www.sram.com/en/rockshox/collections/flight-attendant