20 years, 14 events, 9 winners. Who would have thought 20 years ago, that Red Bull Rampage could have brought freeride MTB this far!
Rampage has an interesting connection to [R]evo too. The beginnings of this very magazine linked to Rampage, funds from selling a few photos shot on the red cliffs helped print the very first iteration of the mag. But I digress, now in its 20th year, the best freeriders on the planet will again be assembling in Virgin, Utah, for a week of building lines and finding the most gnarly way to go from top to bottom on the iconic near-vertical red cliffs.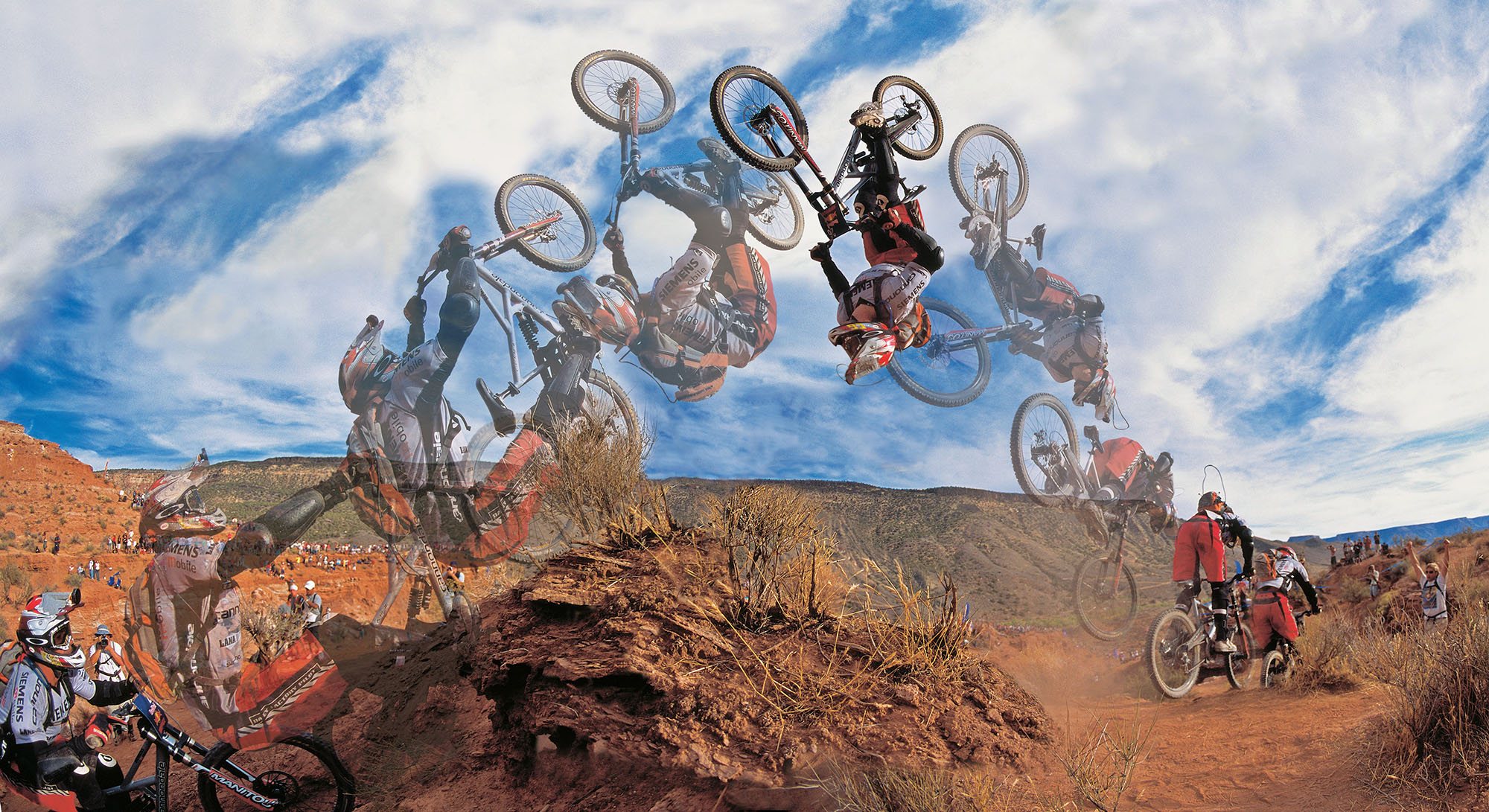 The event has evolved over the years massively. What started off as a test to see who could simply hold on and keep it together as they navigated one of the rawest mountainsides around has morphed into an all-out, sculpted freeride park. World firsts, huge gaps and moments that have left viewers on the edge of their seats have all been thrown down during its two decades – and the boundaries just keep getting pushed. To get you in the mood for Red Bull Rampage 2021 – which will be broadcast live on Red Bull TV on Friday, October 15, 2021 – relive all the winning runs from across every Red Bull Rampage from 2001-2019! Stoked to see Andrew Mills in the cut!