The mighty Specialized Levo is arguably the most popular e-Bike ever made. Or at very least, it has to be credited as being 'the bike' which has taken the e-Bike scene from being a bit of a niche and skyrocketed it into full blown mainstream. And whilst most other brands have followed in Specialized's path of developing their own e-MTB platforms, the Levo has always remained the front runner. Now, in its 3
rd
generation, the all new-Levo sets out to once again push the benchmark of e-Bike performance further than ever before. And to be honest that is a mandate that makes all of us here at [E]volution pretty f*king excited!
Now before we get stuck into the nuts and bolts (and wires) of the new bike there is a little bit of 'housekeeping' that we should cover. We haven't actually ridden the bike yet. However, we have spent several hours sitting on Zoom calls in recent weeks with members of the Levo's R&D team learning about the new bike and asking a ton of questions and so in this article we'll be sharing all of that intel with you. One big point to note about this new bike is that it's actually available to buy from your local Specialized dealer today. Yep, right now. Which may come as a bit of a shock given the enormous lead times that so many bikes and brands are currently battling.
Given that the previous Levo, the Gen-2 model, was already well known for having one of the smoothest and powerful motors on the market, coupled with the exceptional 'range' of its massive 700Wh battery, the area of bike where Specialized really wanted to improve the new bike was its overall handling. And in order to achieve that it turns out the Californian based brand didn't actually have to look too far. You might remember seeing that late last year Specialized released a new Stumper Jumper Evo model which boasted the most progressive and cutting edge geometry package of any bike they'd ever made. And the Evo became an instant smash hit with riders. And so it might come as little surprise to learn that the new Levo's geometry package has been rather heavily influenced by its 'non-e' Evo cousin. Out of the box it comes sporting adjustable head angle cups as well as an adjustable BB height. In total the new Levo has six geometry settings allowing easy adjustment to match your style and hone performance in any terrain, from mellow fire roads to technical single-track. Choose between three headtube angles from 63 to 65.5-degrees. Bottom bracket height can fine-tune up or down by 7mm, thanks to the flip-chip located on the Horst pivot.
The new Levo has been designed around a dedicated "Mullet" wheel combination featuring a 27.5" wheel in the back and a 29" up front. Mullet bikes have become rather popular in recent years as they deliver the best of both worlds; fast acceleration from the smaller rear wheel which produces the 'drive', great/playful/easy handling due to shorter chainstays, and at the same time you get the improved roll over performance of having a large 29" wheel at the front of the bike. Travel wise Specialized feel that 150mm in the rear and 160mm up front is perfect for this bike.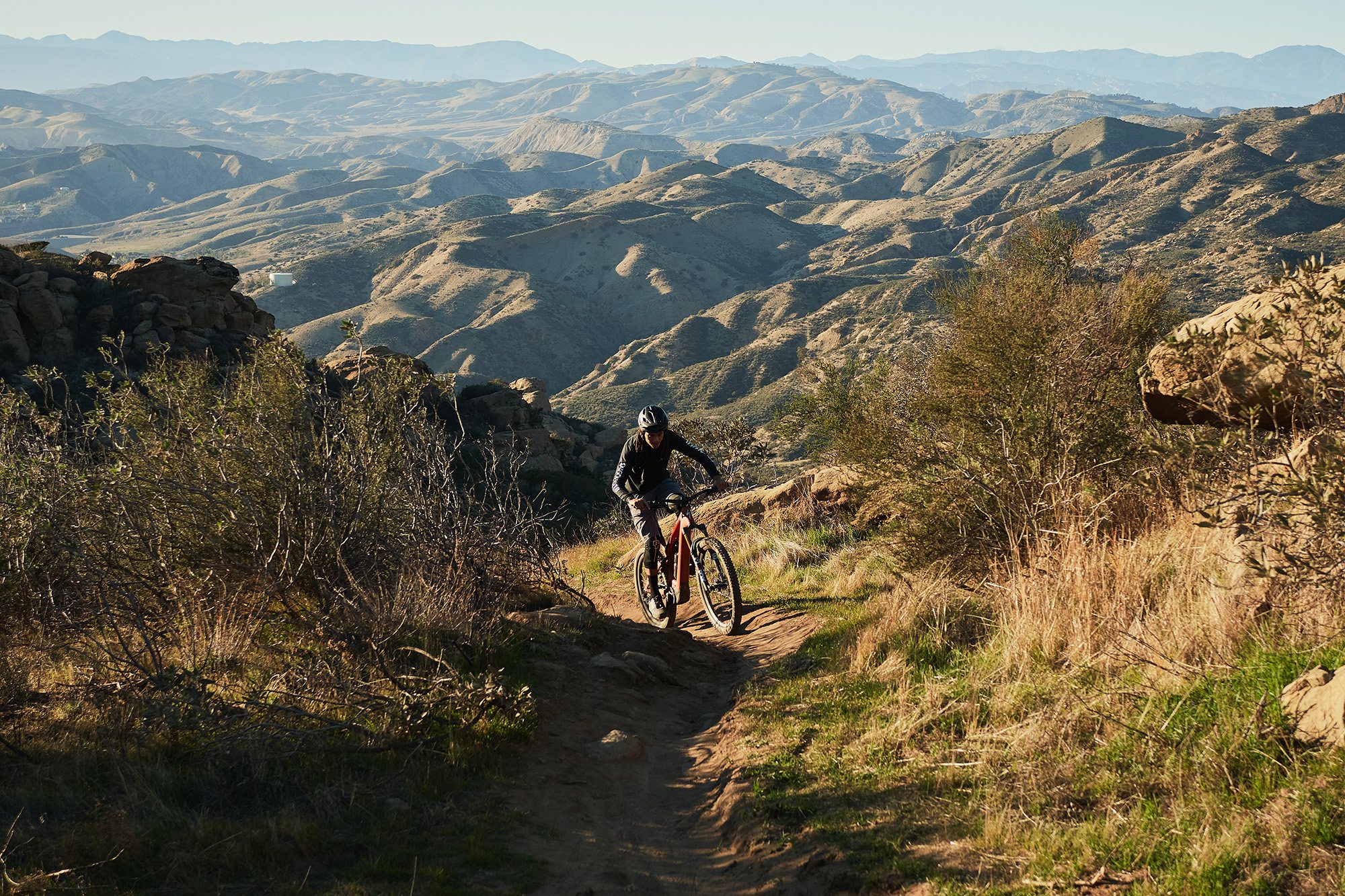 One of the biggest changes you'll notice on the new Levo is the addition of its 'MasterMind' Turbo Control Unit (TCU) screen which is built into the front of the toptube and allows the rider to see a stack of key information at a glance. The MasterMind display is essentially the 'brain' of the bike and it allows the rider at a glance to view all of the key information (power mode, current battery %, time, etc) and it's also where the rider can change between a plethora of different settings in order to fully customise the ride.
The bike's Brose motor carries over from the gen-2 Levo however it does come featuring updated firmware and a few other little tweaked improvements. Oh but it is important to note that the motor does now feature a new, much stronger 'belt' inside which effectively drives the system. Some of you might have heard that the belt from the previous version was prone to issues however Specialized are confident that the improved design of the new belt will overcome all of that. 
Both models of the new Levo come stock with a massive 700Wh battery. The bike's power unit delivers 565 watts of power and 90 Nm of peak torque. These are impressive power and torque values, but what's really important is the way that all this power and torque is delivered. The integrated functionality of Levo's Turbo Full Power Motor and the software that controls it results in an extremely smooth and natural quadrupling of your power.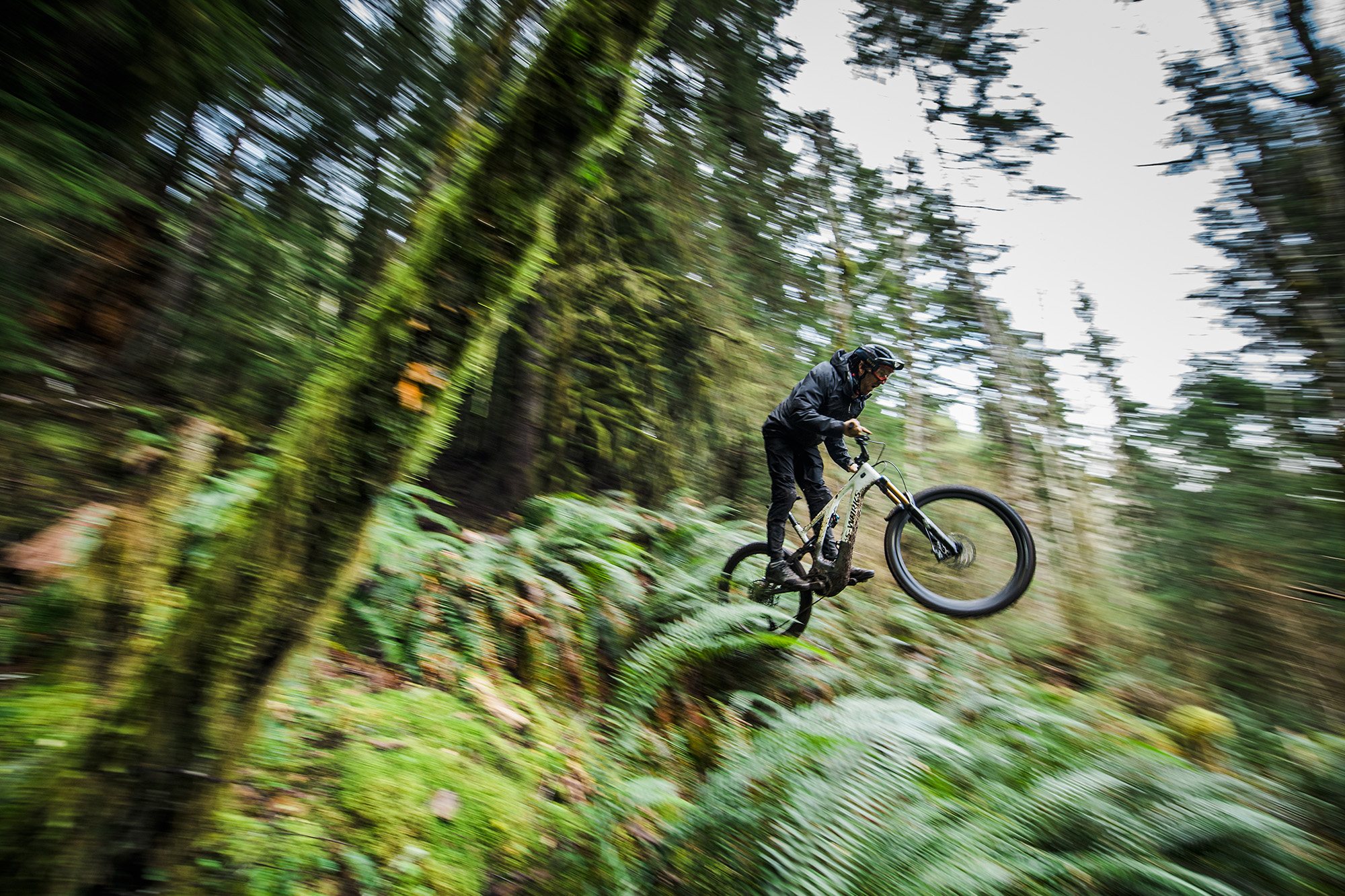 In terms of rider integration and connectivity Levo's have been class leading and as to be expected the new Gen-3 bike looks set to carry on that tradition. The bike easily connects to your phone via our Mission Control App. Mission Control gives you the ability to customize motor characteristics, control range, tune modes, monitor your heart rate, run system diagnosis, assist with on-trail rider care support, record rides and see real-time ride data, and more.
Speaking of design elements borrowed from existing popular models within the Specialized line-up, the new Levo is offered in a choice of 6 frame sizes which utilise a rather clever sizing concept called S-Sizing. Six sizes, all with similar headtube lengths and standover, allow you to choose the size that best suits your individual style. Smaller S-Size numbers are going to be nimble, thanks to their shorter reach and front-centre measurement, while bigger S-Sizes deliver more stability and a roomier ride. Effectively the larger sized bikes don't get a lot taller they just grow in length, there for all of the bikes remain much easier for the rider to 'throw around' out on the trails and it also means that a rider has the freedom to go up or down a few sizes to suit their riding style without needing to worry if their legs will be long enough!
Specialized are hitting the ground running by offering the new Levo in 2 spec levels; Levo Pro and Levo S-Works. Both models sharing the same full carbon frame and both models are available to purchase from today. Want to hear the pricing? Hold on, are you sitting down? Okay, the Pro model will set you back $19,800 and the S-Works comes with an eye watering $23,700 price tag.
For more info about the new bike direct your browser over to Specialized or even better walk through the doors of your local store and chat to one of the clued staff members with an 'S' logo on their chest.
KEY DETAILS:
Full carbon frame
Mullet 27.5" / 29" exclusive
Travel: 160mm front, 150mm rear.
6 frame size options
Full colour inbuilt MasterMind TCU display panel
Turbo Full Power 2.2 Motor
565 watts of power, 90Nm peak torque
700Wh battery
Connectivity via Mission Control App
Price: (gulp) S-Works $23,700, PRO – $19,800
Browse: www.specialized.com.au