As we roll into the prime Spring/Summer riding months we've scored ourselves a rather exciting new toy to test ride. Somehow, this is in fact the first YT we've ever reviewed, and needless to say, as soon as we pulled the Izzo out of its box we were immediately impressed. It's frame and build quality is off the charts!
Perhaps more so than any other, YT Industries is a bike brand which has grown a massive rider following by firmly asserting themselves as a hard core 'gravity focused brand. Dream of the tallest mountains and the craziest trails imaginable – now you're talking about YT Industries.
So, with that said, where does this somewhat mild mannered appearance of the Izzo slot into YT's portfolio? We're glad you asked. The Izzo is YT's shortest travel trails bike. Yes, this bike has been designed to pedal efficiently however don't be lulled into a false sense of security that the Izzo doesn't still pack a mighty punch when it comes to lighting it up when the trails turn gnarly.
On paper the Izzo reads like this: 130mm travel front and rear and 29" wheels exclusive. The Izzo is available Australia wide through Pushys Online in several different spec levels.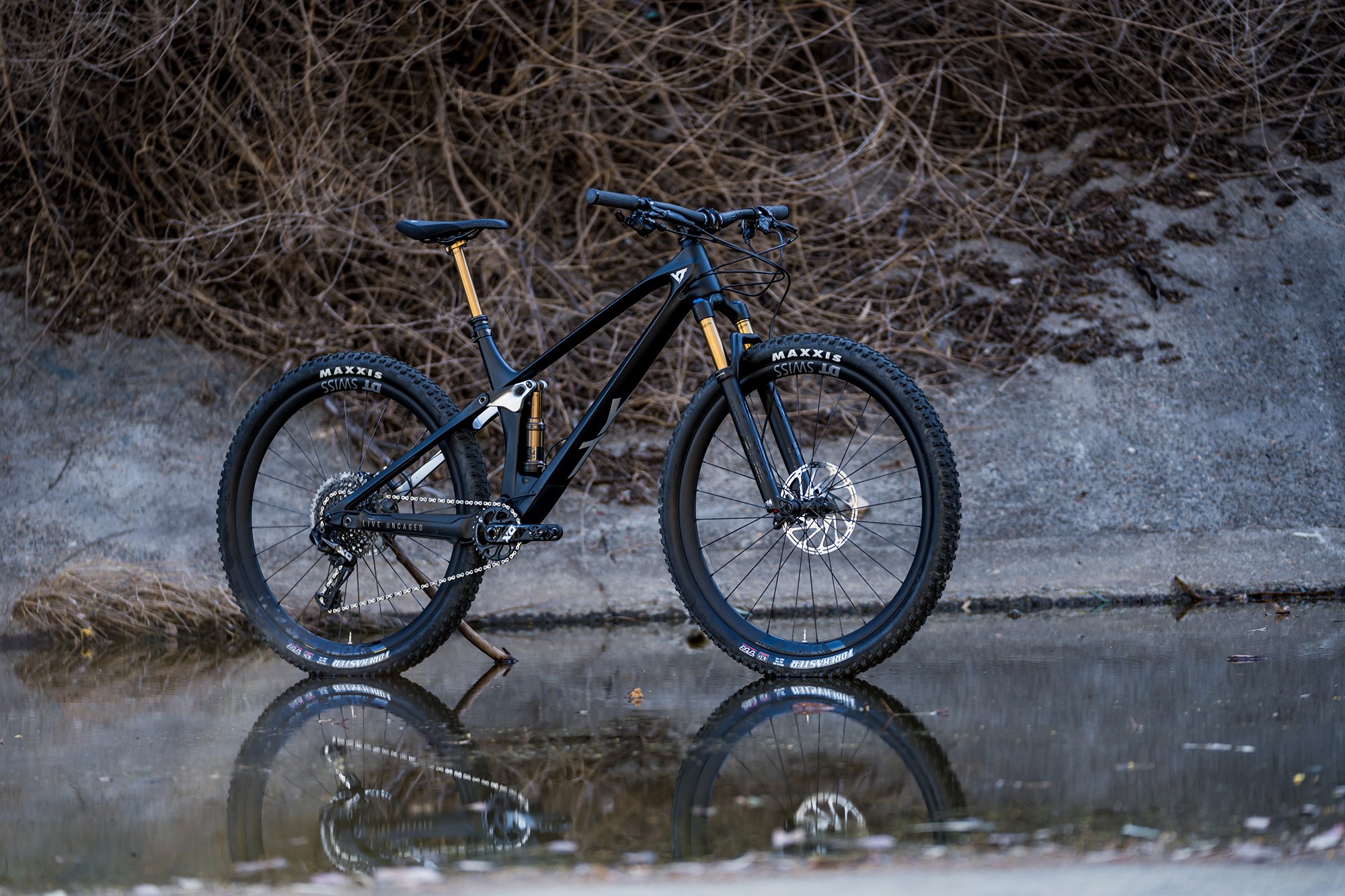 The particular version that we're currently putting through its paces out on the trails is the top of the line carbon 'Pro Race'  model. This beauty arrives spec'd with a plethora of top shelf parts including more carbon fibre than you can poke a stick at. And somehow with all of that 'bling' this bike manages to retail for just $8399 which makes it one of the best valued bikes, dollar-for-dollar, we might have ever reviewed here at [R].
How does it perform? Well, you'll just have to wait until next edition of the mag to find out. In the meantime you can check out the entire new season YT line-up over at pushys.com.au