In the summer of 2021 Danny MacAskill put out a call to action to his 3.5 million social media fans asking them to

#WheelieWithDanny

.

Riders and fans applied from around the world to feature alongside Danny in his latest project from adidas Five Ten and @Cut Media Media. Join Danny MacAskill and a host of friends as he pushes the boundaries of the humble wheelie and learns a thing or two from friends old and new. Mountain biking has become more popular by the day and participation is currently at an all-time high for this amazing sport.

However, you do not need a mountain or a bike park to get out and enjoy your bike. The wheelie is, for many, the first thing they will ever learn on a bike, but it can open the doors to an entire new world. Joining forces, adidas Five Ten and Danny MacAskill want to share their passion for cycling. In this latest collaboration they showcase how the humble wheelie has brought riders together from around the world in their love of bikes.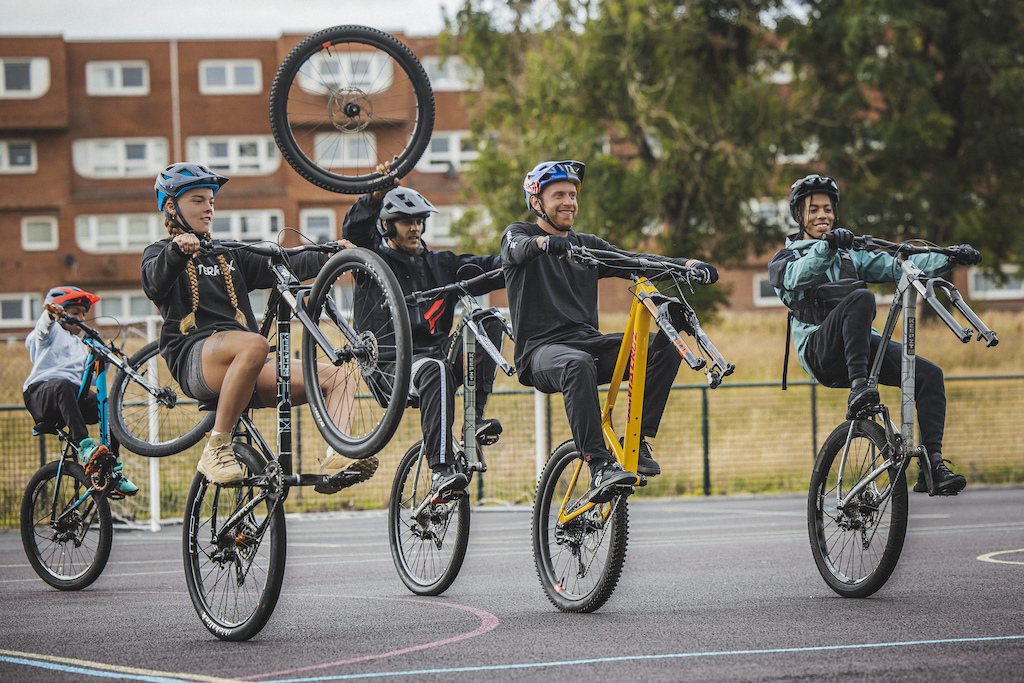 I have seen first-hand the popularity of bike riding explode over the last few years and it puts a smile on my face to see so many people loving getting outside on their bikes. Working with adidas Five Ten, we wanted to make a film that included as many types of riding as possible and let other riders become the star of the film. The wheelie was the best place to start, if you can ride a bike, you can have a good go at doing a wheelie and from there the opportunities are endless. We wanted to celebrate the wheelie, show how accessible riding bikes can be and put a smile on peoples faces. If someone picks up a bike and has a big grin trying to wheelie, then job done.

—Danny MacAskill
Once again, Join the #DoAWheelie challenge, upload your best wheelie to social media and challenge your friends to try it too!