What a weekend of MTB epicness in BC! Crankworx never fails to impress. Be it the sheer number of fans fuelling the fires of some of the worlds best across so many racing disciplines. Or the never ending progression of the slopestyle genre and what is possible on a bike on or off huge hits.
Take in the whole 2019 Joyride event and the nothing short of ground breaking riding by the comeback kid, Emil Johansson who stepped up to the top of the podium today at the biggest contest is the discipline, Red Bull Joyride at Crankworx with tricks that up the ante mixed with style nothing short of timeless. Watch the full replay above, or scroll down for the winning runs.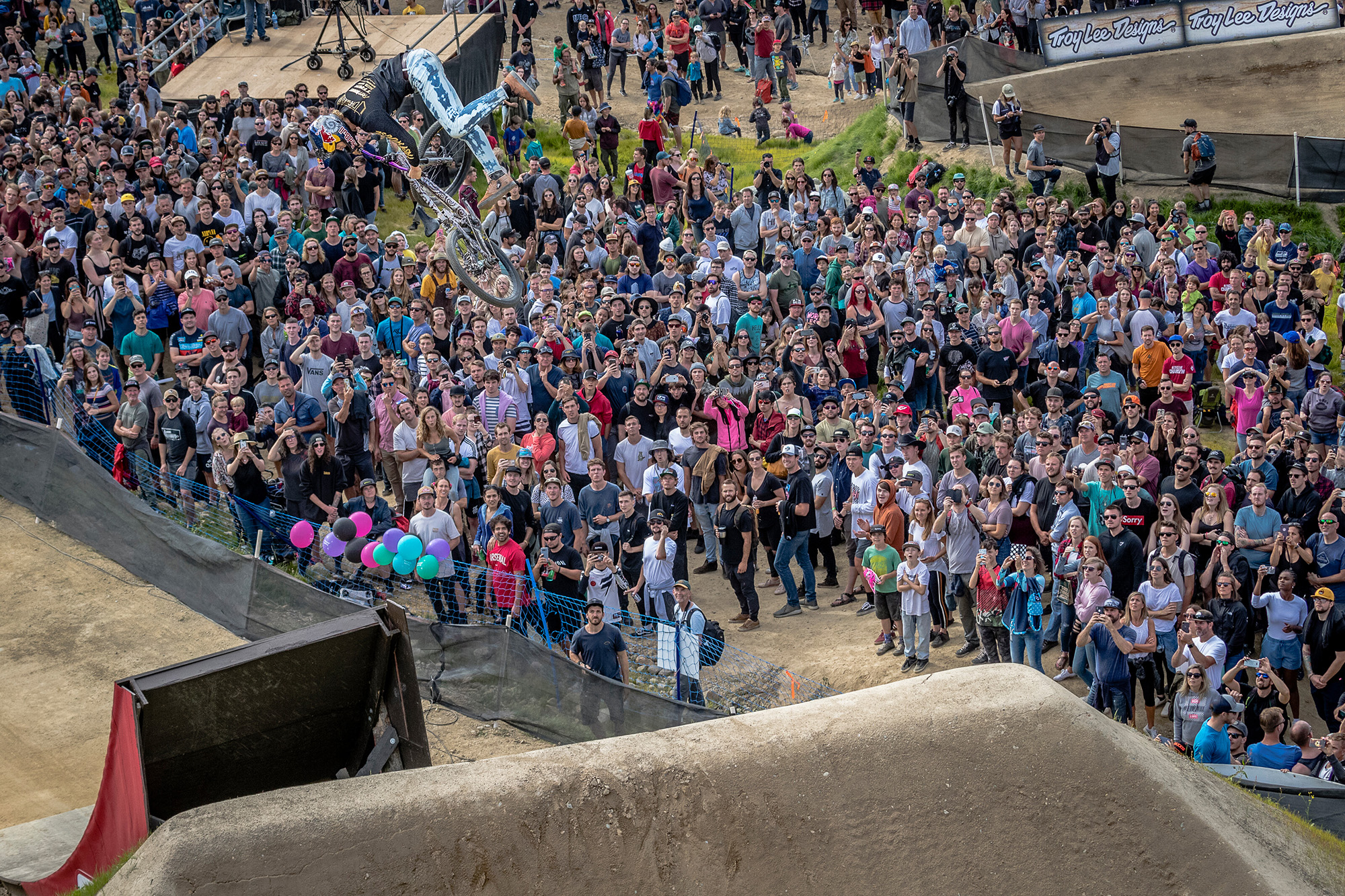 "Getting all the tricks together was really hard, I was standing on top before my second run and I was so nervous. If anyone would have beat my run I would have needed to improve my run I already did, and I don't even know if I could get all these combos in a row again, since it was so hard to get them all together."
Rheeder threw down a flawless second run, bringing in the loudest cheers of the day from the 30,000+ crowd that descended on Whistler to watch it all go down. He would score a 94.5, just shy of first. And while the Triple Crown evaded him this year, Brett Rheeder does walk away with the overall Crankworx FMBA Slopestyle World Championship title from the points he amassed over the course of the season. This is the fourth time he's won the Crankworx overall.
If you ain't got two hours spare, watch the recap right here: