The word sexy is thrown around a lot these days but people, I mean it when I say it, these wheels are god dam sexy! From the onset of MTB, Mavic has been a company that has always produced quality and during the decade from about 1995 to 2005 if you weren't running Mavic hoops, you just weren't in the game.
Words
// Scott Prendergast 
Photos
// Tim Bardsley-Smith
Since then, the bike industry has been through a lot of changes; wheel strength, weight and durability, not to mention the variation in wheel sizes has seen development of a lot of reputable wheel builders having great wheel sets comparable to the quality of Mavic. As a result, Mavic's popularity may have diminished due to the variety of competitors. That's not to say Mavic isn't producing quality products, in fact if these new XA Pro Carbon 27.5" wheels are anything to go by, those other wheel builders are no doubt waking up in cold sweats, because these wheels are as pimp as they get!
The Mavic CrossMax was a wheelset that really set a standard with the Mavic brand. Not only was this wheel set light weight it took an absolute belting; the mountain bike community was finally seeing a set of high end race ready wheels with durability to match. And today we are seeing the same thing with the XA carbons, a light weight race ready wheelset which is designed to take a beating.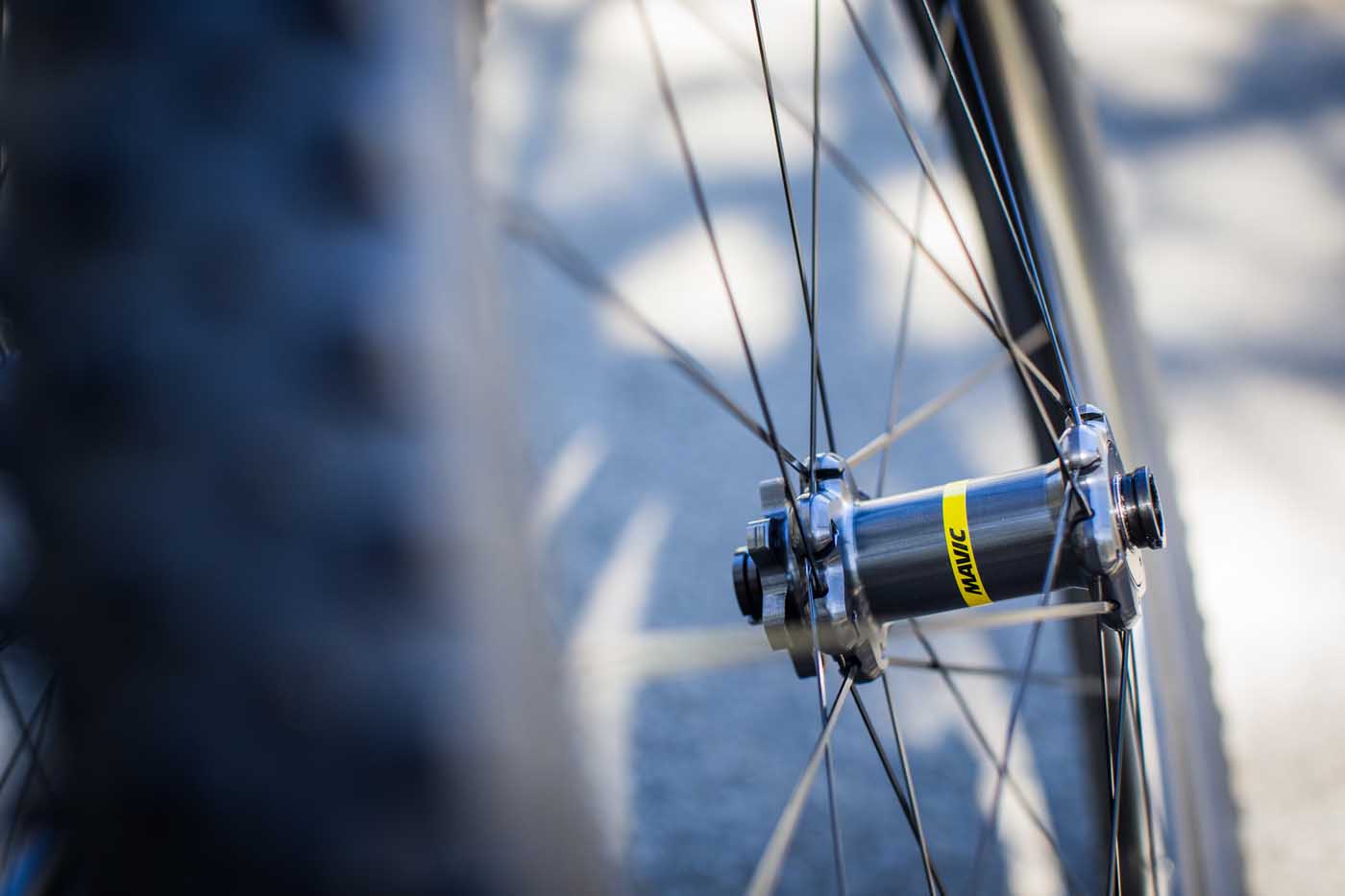 Mavic offer the XA Pro Carbon 29 inch and 27.5 inch versions with boost and non-boost options available. They come standard with a tubeless setup, valves, tape and sealant along with Mavic tyres which are available in for 2.4 and 2.5 inch width options.  The offset spoke design is for an even spoke tension throughout the wheel which basically provides you with a tougher wheelset and helps with the wheel maintaining an even tension, which in turn keeps your wheels true over extended periods of time. Mavic have no longer built these wheels with aluminium spokes, rather opted for a 24 steel, bladed, straight-pull spokes design. The spokes are laced into a two cross pattern which was designed to create some give in the wheels due to the stiffness of the hoops.The XA Pro's have also been constructed with a wider rim with a 30 mm outer diameter and a 26 mm inner diameter made from a unidirectional carbon fibre material. The rim inner bead is a hook less design which creates a nicer seal with the tyre bead and eliminates the tyre burps along with a more durable rim side wall, making it sturdy under heaving impacts.  The Mavic hubs come in a light gun metal grey; the hub casing is a new design, yet the freehub mechanism is the same as the previous Mavic wheels. It boasts a four-pawl ITS-4 system which has been the same for some time with 7.5 degrees of engagement. This system is proven to be durable and reliable so why change it?! Mavic also offer these wheels with a Shimano or Sram XD free hub body driver.So, what did we think? Well it's safe to say when we dragged these puppies out of the box we needed a box of Kleenex tissues to wipe the drool from our chins. These things look amazing and the setup was a breeze. We threw in the valves, added some Mavic sealant, threw in some oxygen and away we went. We ran the rear at 28 PSI and the front at 26 PSI, which we found was just about perfect but that depends on your riding style and/or terrain you ride as tyre pressure is a personal thing.  Let's just say from the onset we noticed how well these wheels rolled. Being a super lightweight wheel set with an outstanding hub quality, the fact they rolled so well was no surprise. The engagement of the ITS-4 hub was consistent under load whilst engaging the pedal. Sure, there are some fancy hubs on the market with more engagement points, but there is absolutely nothing wrong with the Mavic Hubs, they roll amazing and the ratchet sounds awesome without being too loud.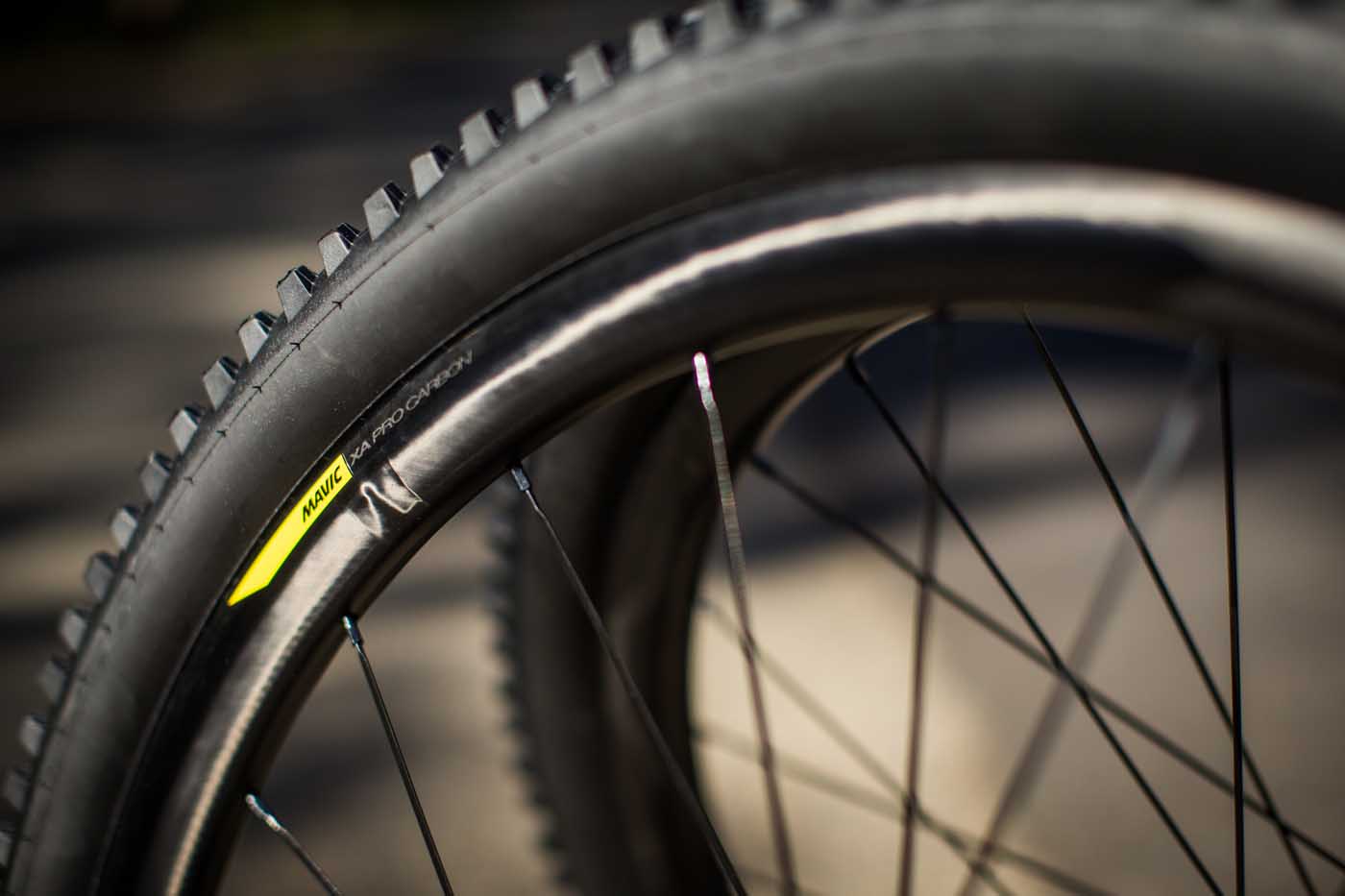 "Since fitting these wheels it was almost a shame to ride them, but ride them we have, in fact we have beat the crap out of them."
These wheels are marketed as a more trail/aggressive trail product and if you're heavy on your components, then the DeeMax wheelset is always an option for the hardcore Enduro/DH shredders, however these wheels are no slouch on durability which is why they are also supported by a two-year warranty. That in itself suggests Mavic is dam confident in this product.We fitted these to a Santa Cruz Bronson with 160 mm of front wheels travel and 150 mm of rear wheel travel. We have ridden these wheels in a variety of conditions including; mud, dust and rain and with a variety of different rubbers including the stock Mavic tyres. These wheels have been raced on, bombed downhills runs, put through some massive endure/XC sessions and to be frank, these wheels did not miss a beat! The wider rim design really helped with the fitting of tyres and tyre profile which created better traction with the trail surface and a very predictable feel. As far as maintenance went, it was non-existent, even after the beating these hoops copped they are still as straight as a die!Let's be honest, the Mavic XA Pro Carbon's are an expensive wheelset that's no doubt, however if you want a sure way to improve the performance of your whip, a nice set of wheels is a sure way of improving your performance. Sure, there are some other wheel brands that do a nice product and some may think, well Mavic are a bit more mainstream. But believe us when we tell you that these wheels, as far as build quality, performance and eye candy go, are right up there with some of the nicest kit we have tested. And if you demand performance and reliability from your products then the Mavic XA Pro Carbon should be your next weapon of choice!