It is true, with all the wiz and fanfare around electric mountain bikes these days occasionally we still hear a little pessimism from the odd naysayer out there…
Sure, there will always be your traditional let us say 'naturally aspirated' MTB riders out there who at times may have a different opinion on the modern age of e-Bikes with claims akin to; "They don't handle that well," or "They are too heavy." And to be fair those statements have at times been true and common thread with the new e-Bike craze.
Reviewer // Scotty Prendergast   Photos // Matt Staggs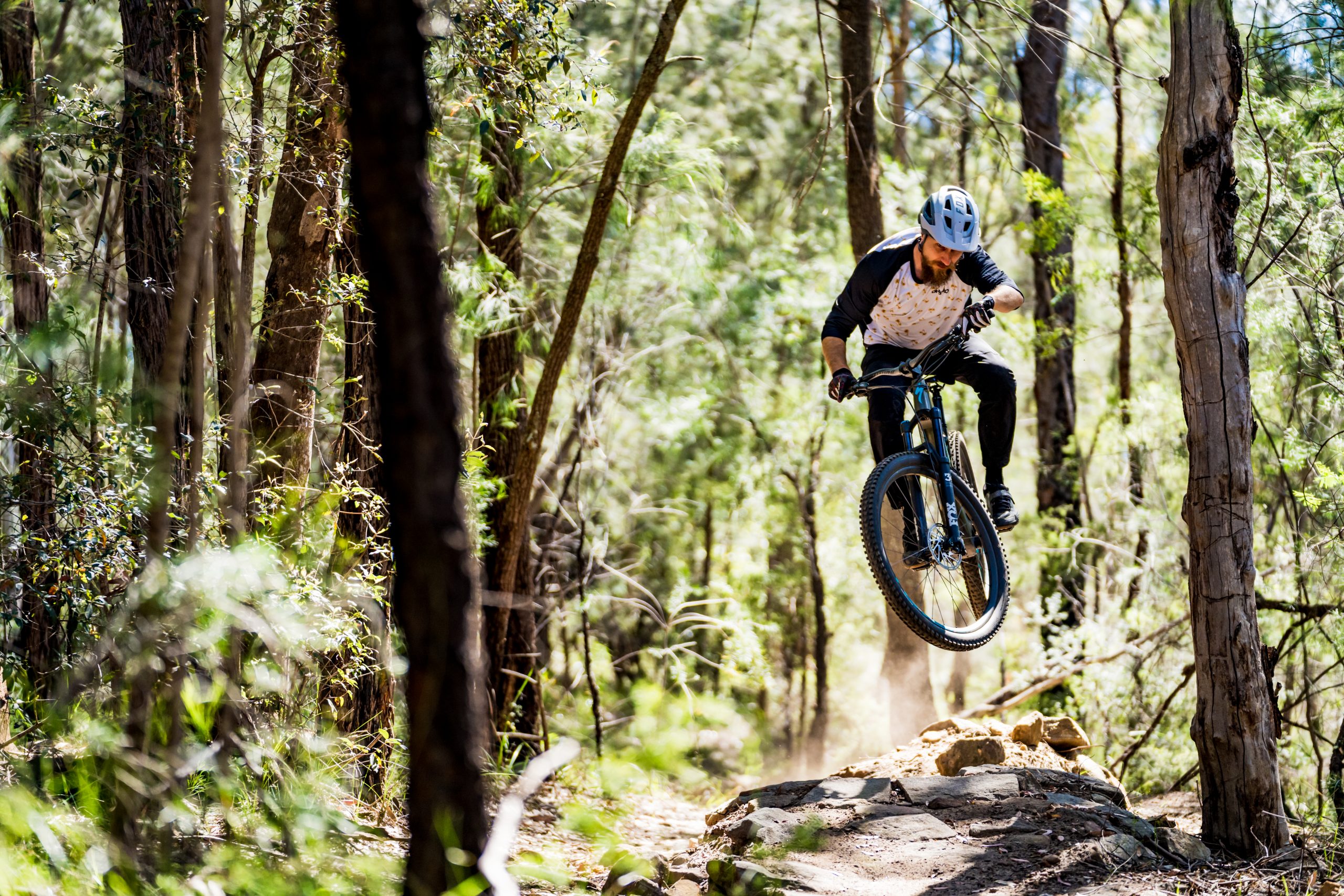 But let's keep in mind people e-Bikes are here to stay, they're not a phase, just a new aspect of MTB along with XC, enduro, freeride, DH, trail, DJ or whatever your flavour. One thing we have heard in the last few years which is common chatter throughout the MTB crowd is that when an e-Bike arrives that can compare to the handling and performance of a standard MTB some of those modern naysayers may be convinced to add another whip to their shed. Well, well, well, the day has finally arrived for those folks; the time is now as we are entering the modern age of e-MTB with the release of the Specialized Turbo Levo SL!
This is a bike which Specialized claims to create an entirely new category of e-Bike.
That certainly is a bold claim, so what is the Levo SL all about then?
Well let's start by saying, in terms of handling and feel out on the trails this e-Bike is by far the closest to a standard MTB as we've ever ridden! Yep it's light weight (for an e-Bike) it doesn't have a really large downtube and aesthetically it looks really similar to your modern trail/enduro bikes. So, it is fair to say when we first got this bike set up we were super keen to see how it handled because if it rode as good as it looks we were in for a real treat. Think of the bike this way, it's pretty much exactly the same as the modern Stumpjumper with a battery and a motor. So, if you've ridden or read anything about the modern Stumpy you'll know it's a proven platform and fan favourite.
Run us through the various 'SL' models?
There is a huge range of the SL's being offer in Oz. Starting with the alloy Comp alloy coming in around $9,800 all the way up to the crème of the crop S-Works version which will set you back a cool $21,000. The bike we tested is the Expert Carbon model which cost $13,200 and comes with a rather nice spec sheet indeed. It also boasts some spot on geometry numbers that include; a 66 degree Head-Tube Angle, a 74.6 degree seat tube angle and 800mm wide bars almost identical numbers to the current Stumpy so initially we thought this thing was pretty damn radical.
Feature wise what does the Levo SL Expert Carbon come packing?
As you might have guessed the SL rolls on 29'er wheels and pushes 150mm of travel via a set of Fox 34's which is then balanced with 150mm of rear travel supported by a Fox Float DPS shock, as indicated above the bike we tested is the SL Expert with a full carbon frame however Specialized also offer alloy models for those who still prefer some METAL in their album collection of trail slayers. This rig comes with the new compact SL 1.1 motor which has attributed heavily to this lighter sleeker e-Bike design. This motor delivers up to 240 watts of power assistance which is powered by a 320wh integrated internal battery. This bike is also accompanied with some Roval carbon hoops, Roval Hubs, SRAM G2 brakes and a SRAM 12 speed GX drive chain, all coming in to weigh around 17.3kg. Yeah, you heard right 17.3kg (Large Tested).
Holy smokes that sure is pretty damn light for an e-Bike! Tell us more?
For all you purists MTB riders I know we've got your heart fluttering a little now, but for all you e-Bike shredders this all new, light weight, compact e-Bike won't be replacing the heavy duty all day mission Turbo Levo. The SL has been designed for a different style of rider, so it has been added to the range of Specialized already impressive e-Bike line up and will join up with the Kenevo and Levo as another option.
In comparison to the other e-Bikes in Specialized range this thing has a little less range and a little less torque to basically keep the weight down.
Think of it this way, this rig is kind of in between your regular enduro whip and a regular e-Bike. What Specialized Bikes have done is identify a core group of riders out there who intentionally choose to ride with their power setting about half of the wattage output and they only go out for a quick blatt therefore they never exhaust the capacity of the battery life. As a result, Specialized Bikes have seized an opportunity in the market and delivered an e-Bike with exactly what those riders want. A lightweight e-Bike than handles remarkably close to your regular MTB, sounds rather good hey? Yes people, it is!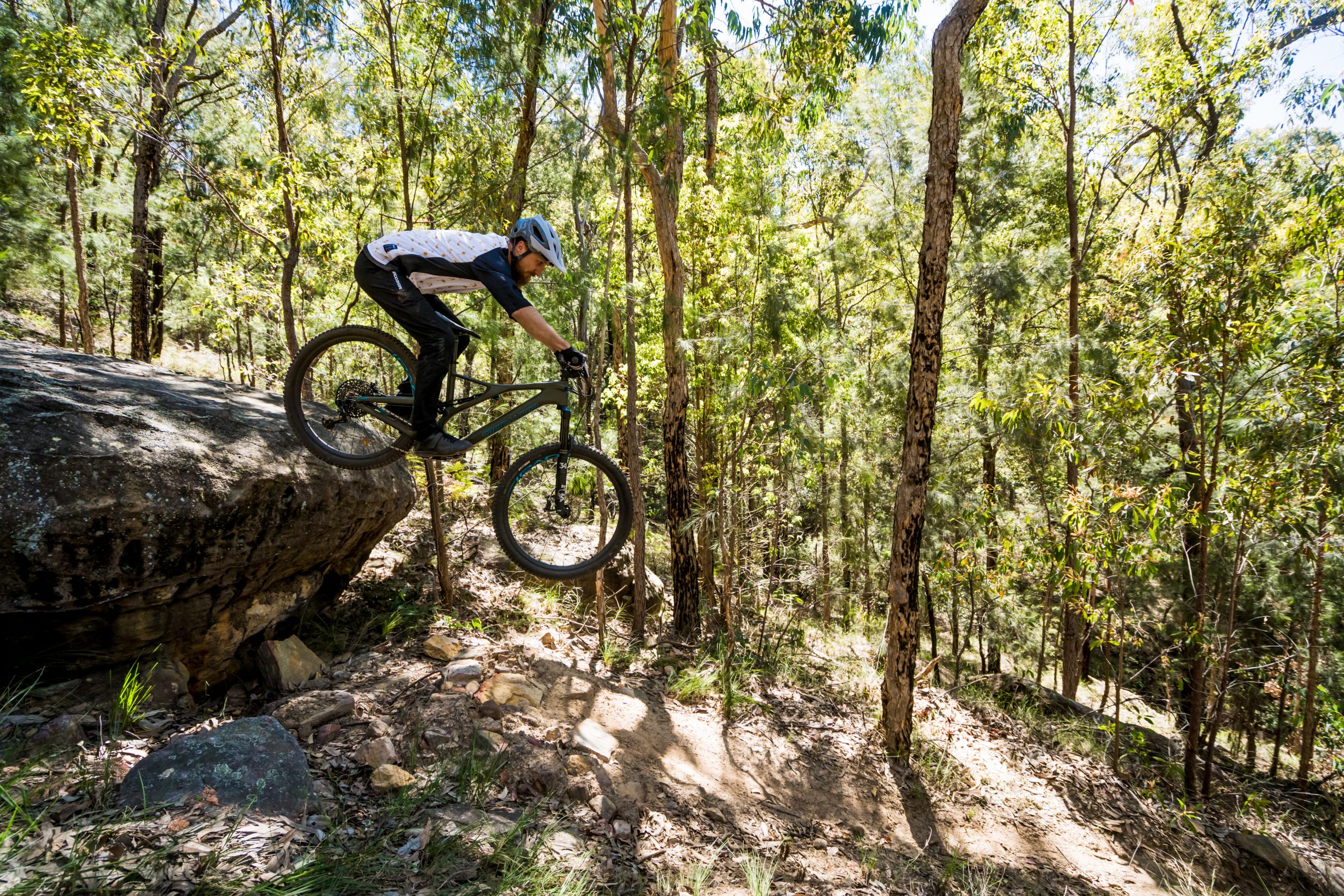 What else sets this bike apart from the current mob of e-MTB's?
Ok, the new Levo SL has a little less electric power assistance as indicated, and a little less battery life but we now have an e-Bike which delivers the rider a platform which has a more playful element. This bike corners better, brakes better and is a lot less cumbersome over heavier terrain, even by todays MTB standards its weight is in the ball park of a modern DH rig which is crazy, and for all you naysayers out there, if this is the way e-MTB is heading make room in your shed because you're getting one, you just don't know it yet. The SL is around 4kgs lighter than its carbon Levo cousin just to put everything into perspective.
Another thing Specialized have done is design an all new motor (engineered in Switzerland) as stated by Specialized which
"amplifies rider power up to 240 watts and 35Nm of both peak and sustained power."
In layman's terms it is said to deliver around double the rider power output. One thing we really noticed was how smooth the power output was to the pedal, regular e-Bikes have an obvious power on or off feel yet the pedal stroke of the SL felt a lot more natural not to mention the fact there is no drag from the motor when the motor is off, the freewheel opens up and it just pedals like your regular MTB, so if you do run out of juice or you want to turn the motor off at the top of the descents you can and it feels similar and pedals similar to your non-aspirated MTB.
Obviously, the key to this new design comes from the lightweight battery and power system, all the new Turbo Levo SL models run the identical Specialized 320Wh internal battery. With the less battery and power life you can guess there is less range however for those shredders who want an SL yet also want more the option of extra battery life and longer range Specialized Bikes have got you covered. They have also designed an aftermarket 160Wh Range Extender battery. This cool piece of kit comes in at an extra 1kg and is fitted/integrated into the SL's down tube. Another bonus is you can fit 2 x range extender batteries at once, yeah you heard right and this doubles the bike range and battery life, cool huh!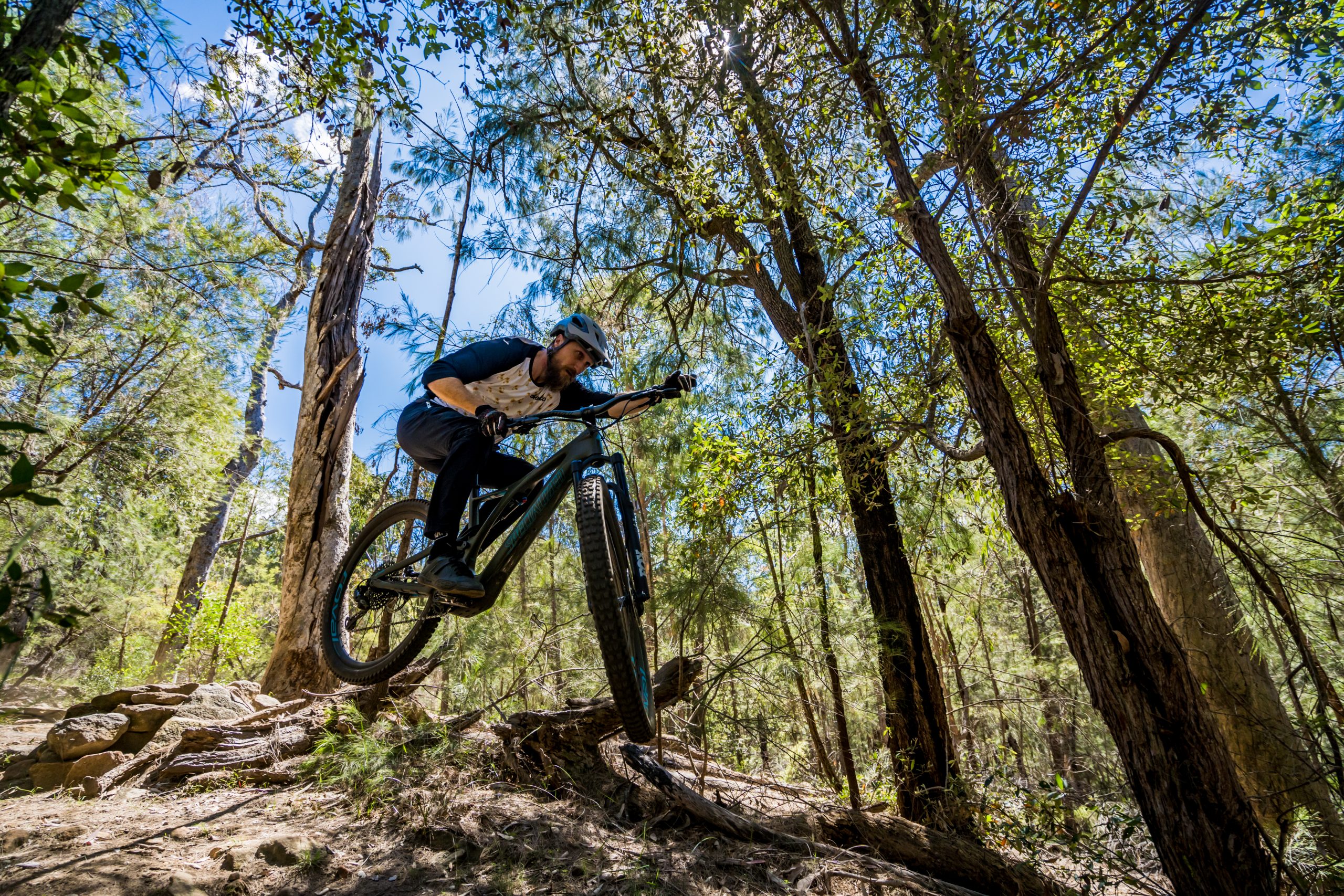 Give a bit more tech talk, what's the go with the 'Mission Control Application?'
Glad you asked, the 'Mission Control App' is a system Specialized use with their current e-Bike line-up and this is the same system/application used with their new Levo SL.  A cool function is the 'Smart Control' feature which gives the rider the ability to tell the bike how far they want to ride, and/or how much battery life you want to have left. In other words you don't have to guess if you have enough juice for your ride the Smart Control app will automatically take care of the battery management so you can concentrate on your riding and you don't have to worry about managing your battery life. How good is that?!
As with a lot of other e-Bikes on the market the SL also offers a number of power modes being Economy, Trail, and Turbo. The economy mode matches the rider's effort up to 30% of the motor's power. The Trail mode matches the rider's effort by up to 60% and the Turbo in effect doubles the rider's output by providing 100% of the motor's power output. Again, depending on how you like your bike setup and how you want the power delivered all these options can be adjusted and personalized via the Mission Control Application to suit your own style.
Let's talk trail business, how does this thing ride?
If the SL is the way e-Bikes are headed we are all going to have one very soon. That's it, no more to say! Seriously people, I could leave it right there, ok ok for arguments sake let's give you the nitty gritty about our final thoughts. Why do we ride bikes? Because it's fun right? Well people, in short this thing is damn fun to ride, sure we will always love our naturally aspirated MTB's they're awesome, but for anyone sitting on the fence who hasn't ridden one of these I'm telling you this thing handles those descents and fast rough sections in a very similar fashion to your regular whip, this thing corners really well, jumps really well and feels really planted over the light trail chatter and heavy hits.
As it turns out, a touch extra weight actually delivers a little extra traction to the trail surface at times which creates a very positive and predicable feeling for the rider, with that said it still isn't as nimble and efficient on the descents as your regular MTB. Due to that little extra weight we found we had to still brake a little earlier into turns and sections, however in comparison to some other e-Bikes we have tested, and as far as handling goes, this thing is on a whole new level. Where this comes into its own is on the climbing and undulating trail which is not a great deal of fun on your regular whip. To put it in simple terms this bike makes sections of trail which are normally boring and cumbersome super fun with the added bonus of still being super fun on the descents which hasn't been a common attribute of some other e-Bikes out there. Overall, the SL is the whole package which turns your bike rides into a little fun factory from start to finish!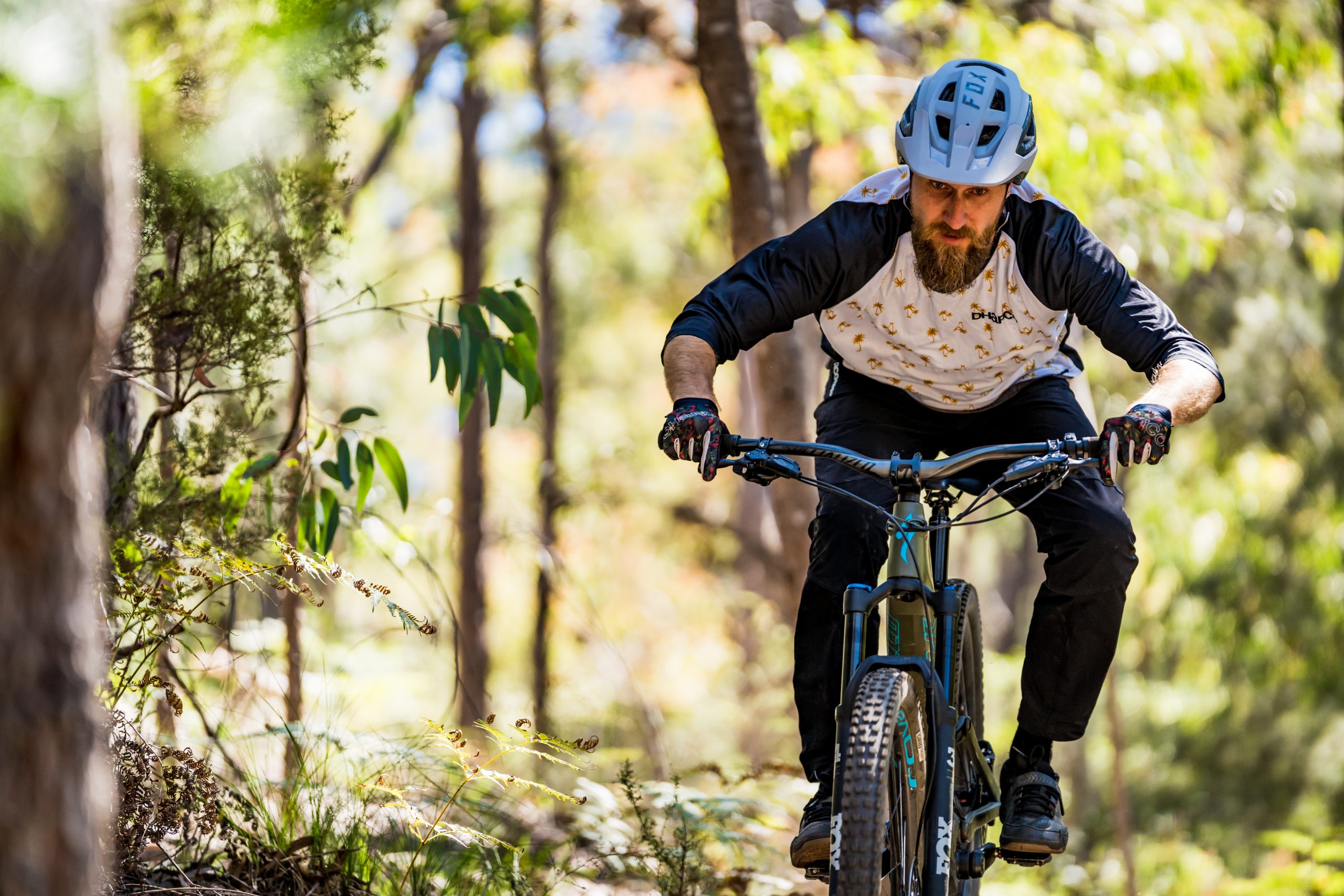 So, what type of rider is the Levo SL aimed for?
Well, we think everyone really! This rig has really opened up the sport of MTB to a whole new demographic of people, if you're an older person who wants to keep up with your kids, you have an ongoing or sustained injury or you've struggled a little with fitness but want to ride, well this may be your gateway bike to a better lifestyle. Not to mention the fact if you're a hardcore MTB shredder who wants another whip to supplement their sheds collection of trail slayers, this rig is also for you, you know you want one. Just remember people tomorrow is not guaranteed, don't die wondering, get out there and give new things a try…
Specifications
Frame // Full carbon fibre throughout
Wheelsize // 29"
Travel // 150mm at both ends
Motor // Specialized SL 1.1 (made by Brose)
Battery // 320Wh fully integrated.
Spec // FOX Performance 34 Float fork, FOX Float DPS Performance shock, SRMA GX Eagle drivetrain, SRAM G2 RSC brakes, Roval Traverse Carbon 29 wheels, X-Fusion Manic dropper post, carbon bars.
Price // $13,200
Browse // www.specialized.com