WELL LISTEN UP KIDS! WE REVIEW A LOT OF BIKES AND FROM TIME TO TIME WE GET ONE THAT'S ALWAYS A BIT OF A SURPRISE. THE TRANSITION SENTINEL IS NO JOKE, AS A MATTER OF FACT WE DON'T WANT TO GIVE THIS BIKE BACK.
This rig bleeds as much style as Mick Jagger on the dance floor. A long travel (140mm rear, 160mm front) 29'er is reasonably new for Transitions range, previously they had the Smuggler with 115mm of rear wheel travel which was no slouch but the longer travel Sentinel means business. All you heavy hitters listen up because this low, long slack, mean machine doesn't make you want to crack out your Elton John CD's, oh no my friends you will be breaking out the METAL!
This all alloy dream machine frame is built to take a beating, it has a nice low centre of gravity with heaps of stand over clearance and a low seat tube designed to take a long travel (150-170mm) dropper post. The rear linkage is 148mm (Boost) with a trunnion-mounted shock linkage with 140mm of rear wheel travel. The frame comes with internal cable routing for all your cables, bar the rear brake line. The Sentinel comes with boost spacing, front and rear and a metric mounted Fox DPX2 rear shock. All the cable frame entries come with plastic housing making it look neat and the internal cables are guarded by a foam style tubing to prevent friction and noise within the tubbing. There are ISCG chain guide mounts for those who prefer a guide and Transition have remained with a threaded bottom bracket.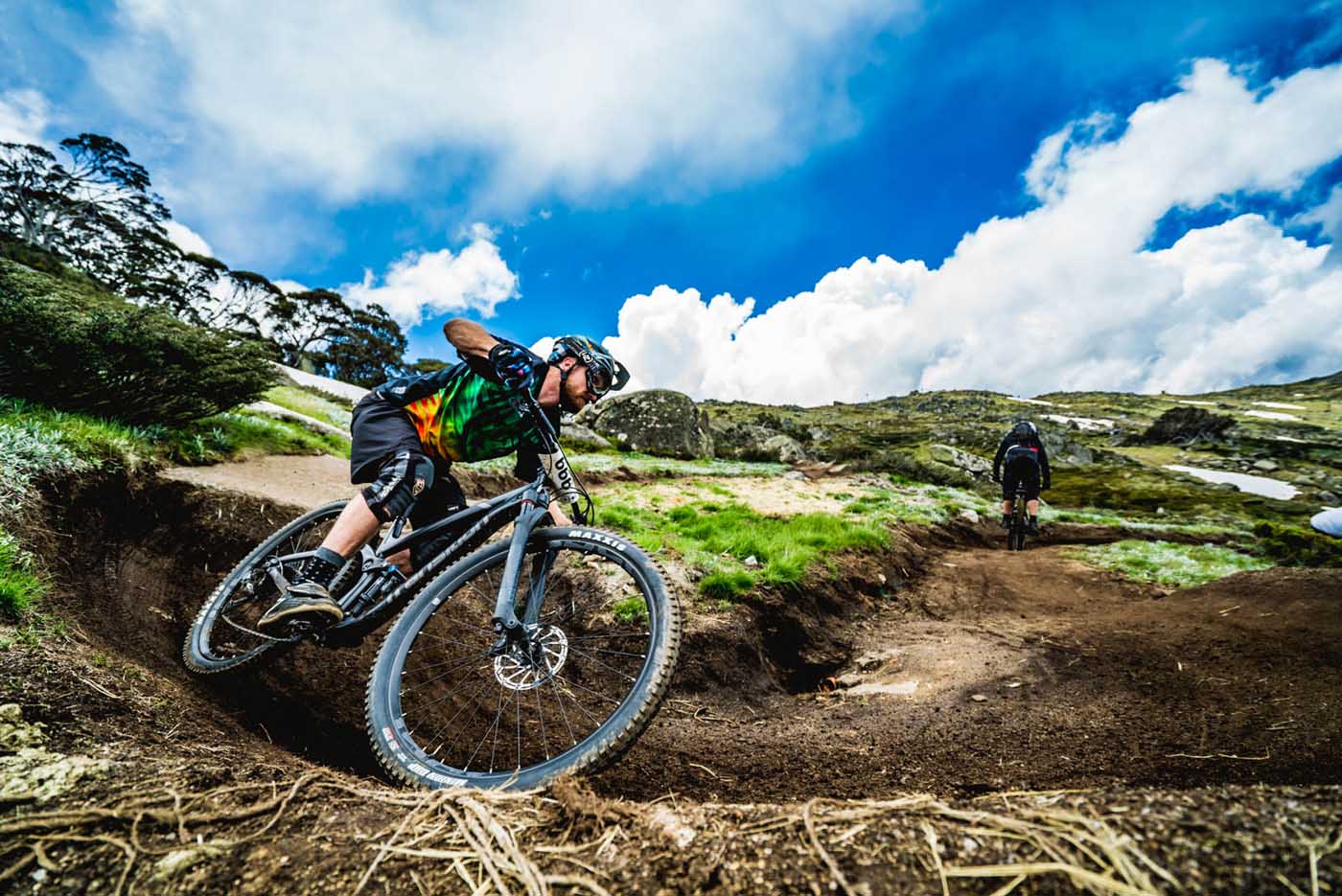 Not only is this bikes geometry eye catching but there is reason why. For long travel 29'ers there are not too many that can boast such aggressive angles. We rode this bad boy in a large, with a 64-degree head angle, and an offset Rockshox Lyrik (Boost) Fork unique to Transition. Even though this bike may appear longer in the top tube (475mm in the large frame), the implementation of the offset fork and shorter stem counteracts the longer wheel base and reach.
Transitions Horst link suspension design has changed since previous models with some attention paid to the mechanics /motion of the rear linkage and as a result there is a longer rocker link and a shock mount which is more vertical in design. In laymen's terms, the suspensions design is to keep your rubber on the ground over those subtle impacts creating more traction and control. The Transition Range comes with what is referred to as the SBG system – Speed Balanced Geometry! SBG consists of five major changes: slacker head tube angle, reduced fork offset, shorter stem, longer reach and a steeper seat tube angle.
All of these changes have been introduced to Transitions range including the Smuggler, Scout and Patrol and as result of these developments in geometry we are seeing their pushys develop a large, long slack 29'er which is easy to pedal and manipulate through corners.  With so many bike builders making a long travel 29'er these days, the decision for riders on what to buy today can be tough. The Sentinel is all Enduro with the combination of 160mm / 140mm of travel front and rear and with the Speed Balanced Geometry, this bike has been designed not only to slay trails but to be a race weapon of choice!
The introduction of these changes has created a bike unique in handling but playful, which rails that heavy technical trail with ease. A lot of bike builders have taken a conservative approach to a slacker design but not Transition. They have taken an aggressive approach to the design of these whips leaving some bike builders in their wake.
"Over the hard-heavy hits and the fast-open chatter is where you really noticed the suspension technology and frame geometry, this bike inspired confident riding and the front and rear end traction throughout the variety of terrain was amazing."
But how did this bike fair on the trail? Well when we first threw eyes over this bike we liked it. We were a bit sceptical on the weight being an alloy 29'er as to how well it would pedal but from the moment we set out for the first session we noticed this heavy hitter is no couch potato. In fact, this whip climbed amazing from long open climbs to tight technical climbs and at times it felt like we were cheating. It didn't take long for us to set this bike up to get comfy. With the unique fork offset we found the front end didn't sway around like other 29'ers; the steering was also very light and direct. For 140mm of rear wheel travel it felt like you had more travel and it pedalled as efficiently as you would expect from any XC steed on the market.
We rode this beast in a variety of locations and under a variety of conditions from wet rough single track in the Blue Mountains to fast open glory dirt at Thredbo. We got a great insight on not only how this bike handles the rough stuff but also how it handles speed and we'll tell you the descents on the whip were mind blowing fun! Over the hard-heavy hits and the fast-open chatter is where you really noticed the suspension technology and frame geometry, this bike inspired confident riding and the front and rear end traction throughout the variety of terrain was amazing. This rig had a very nice predicable feel, even when two wheels were drifting you felt in control.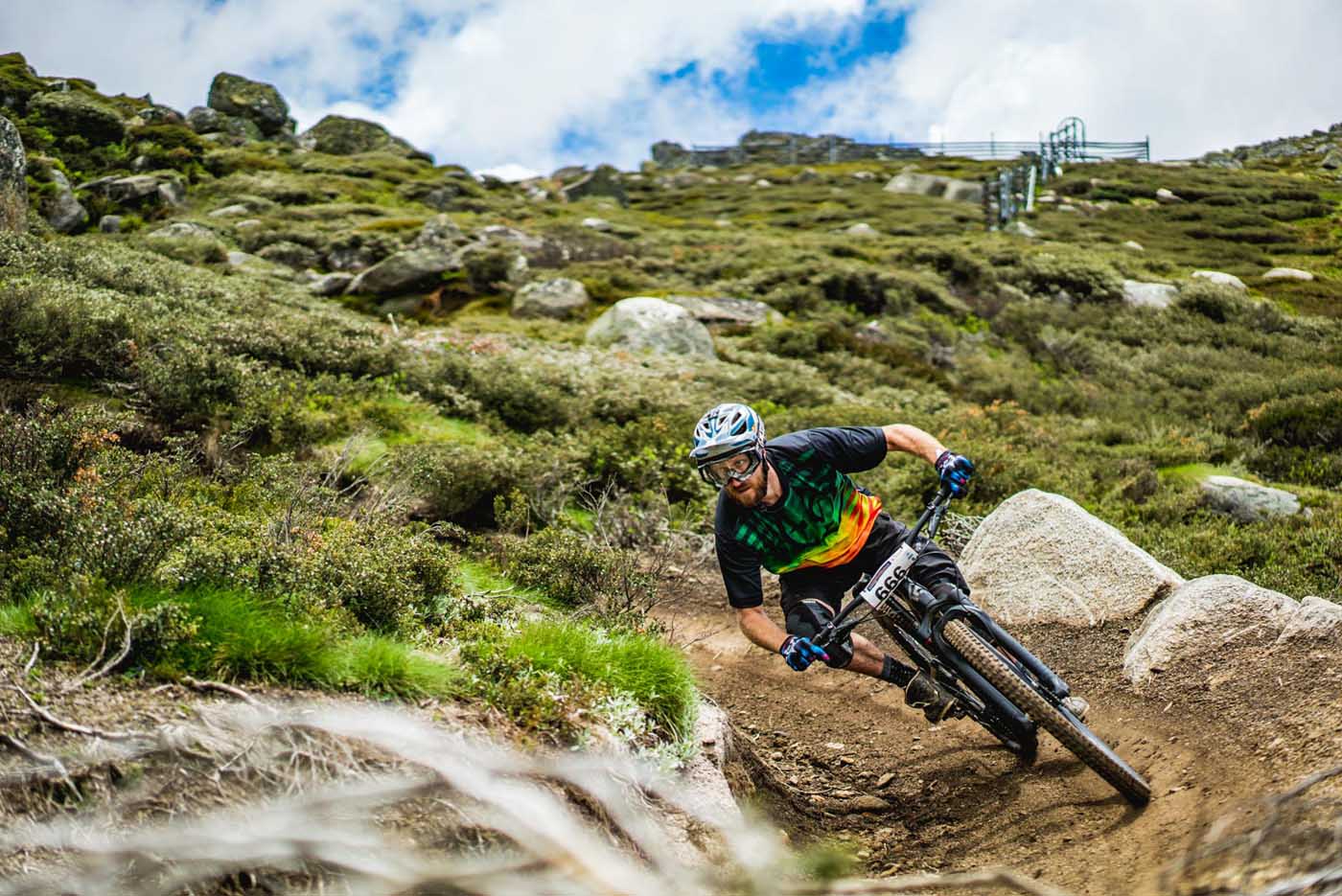 The Sentinel was very quick to accelerate which is more of a trait with 27.5 inch wheels and once up to speed, this pushy carried momentum really well. This is where we also noticed the suspension and geometry as this bike felt really stable over those fast sections of trail. We hit gaps, berms and booters along with some steep tech loose terrain and the more we rode the Sentinel, the more confident we got with the ability of this bike. 
There is nothing that came to mind while testing this bike that we found was outside of its limit; overall Transition are really on point with this weapon, it looks amazing and it rides how it looks. With its geometry accompanied with its suspension design and technology, this company has hit the mark with the Sentinel, not to mention the other bikes in their line-up. This bike is also as tough as they come, we beat this bad boy up and it came back for more. I know we've said other bikes are tough but this rig was as tough as wood peckers lips! From a gravity feed background, we tend to gauge our opinion of bikes on how they descend. Well this puppy eats those descents there is no doubt but its climbing ability for a big rig was nothing to sneeze at. Let's just say how it climbed was the cherry on the cake!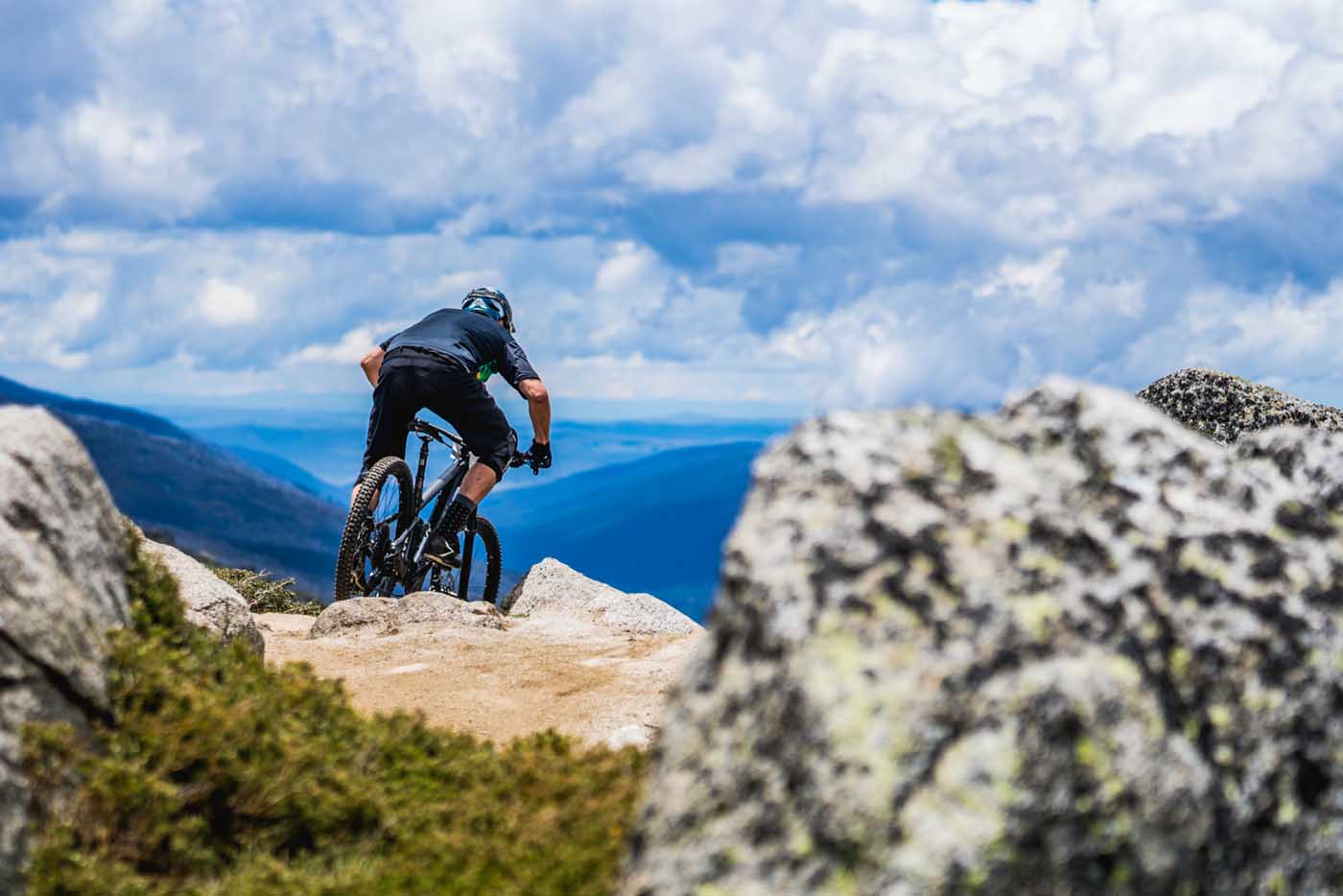 This bike appears to be the future of MTB. It was not so long ago we dreamed of a bike that had the capability of speed, handling, descending and climbing. A bike you could take out of the shed and do it all; ride it one weekend and race it the next. Well people, this is the real deal and no doubt one of the most capable all-round speed machines we have tested. So punks, if you want something a little different, a bike that is not only a head turner but performs, we suggest you consider a Transition!

Specifications
Frame // Alloy front and rear triangles featuring Transition's f*king sweet SBG (Speed Balanced Geometry) and 29'er wheels.
Travel // 160mm front, 140mm rear
Sizes // S-XL
Spec // All complete Transition models are offered in a choice of build kits.
Browse // www.supersports.net.au
Reviewer // Scott Prendergast
Photos // Matt Staggs