Earlier this year we received an invitation to visit Yamaha's Australian Headquarters for the launch of their first e-MTB. During the presentation we heard from several of the key people in developing the bike and we also learned about the brand's rather unique approach of bringing this bike to market here in Oz.
When you think about it given that the brand produce some of the world's best motorcycles and powered craft, why wouldn't it be a natural progression for them to move into powered bicycles. Plus, let's not forget that Yamaha have been supplying motors to Giant Bikes for a number of years and those are some of the best performing e-MTB on the market!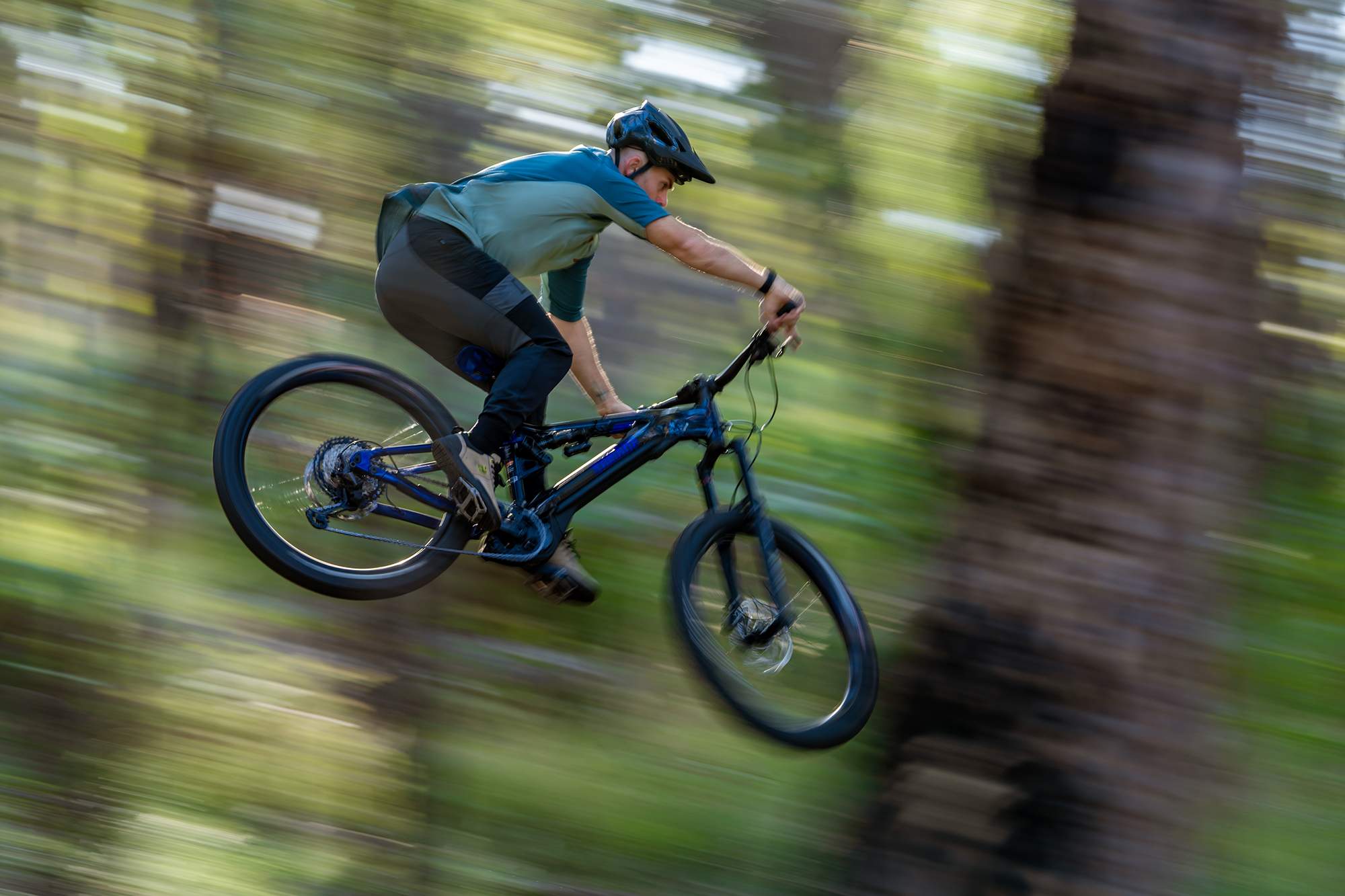 What type of rider have Yamaha designed the YDX-Moro 07 to best suit?  
Interestingly Yamaha haven't designed this bike specifically with mountain bikers in mind, they actually want the bike to have a much broader appeal to people that have maybe never ridden an e-MTB before but they've got a Moto-X or a Jet Ski in the garage and they're looking to try something new and fun and healthy and ultimately really accessible. With the YDX-Moro 07 Yamaha hasn't set out to create the fastest or the lightest or the most powerful e-MTB on the planet, rather they focused on making a really capable all-rounder that is going to be really easy and comfortable to ride – especially for people that may have never ridden an e-Bike before.
Yamaha want the bike to be as hassle free as possible for their customers so the bike comes with a really reliable motor and they've specifically chosen a highly durable parts spec. 
Up in the introduction it mentioned that Yamaha are bringing this bike to market in a rather unique way here in Australia – what does that mean? 
Further more to the comments we made above about the YDX-Moro 07 not being targeted specifically just towards mountain bikers, instead of offering the YDX-Moro 07 through traditional bike stores or direct to customer via online purchase, the YDX-Moro 07 (along with additional e-MTB models that we're anticipating from Yamaha) will exclusively be sold at Yamaha 'land mobility dealers' (motorcycles stores) across Australia, of which there are more than 55 dealers set-up with this bike on the floor. Servicing and after sales care of the bikes will also be taken care of in-house by those dealers. And just like with all significant Yamaha purchases here in Australia in-house finance will be available to customers.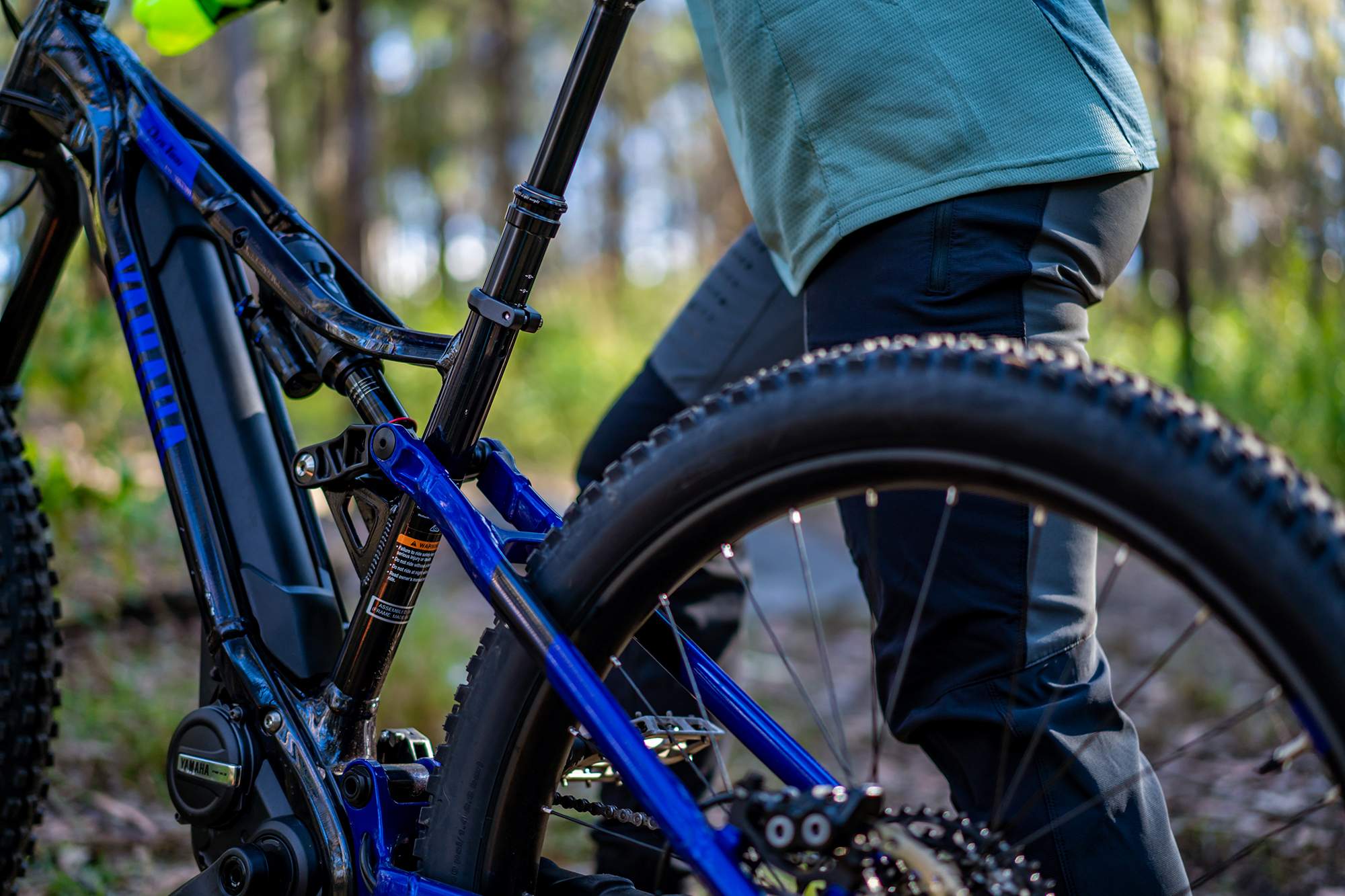 Run us through the spec options with the YDX-Moro 07? 
This is another interesting approach that Yamaha have applied to the YDX-Moro 07 which again plays to the strength of the above couple of points we've made about this bike.  In order to take away a lot of the confusion on customers that are likely going to be very new to mountain biking by having them decide between various spec level offerings, colourways and price points, YDX-Moro 07 is only going to be available in 1 spec model and just the one colourway. And as we mentioned before, the name of the game with this bike is to ensure that it is as durable as possible so that the rider has much less of a chance of suffering a mechanical issue out on the trails. Thus the bike has been spec'd with 27.5" wheels, wide rims and big fat tyres – it's all about making the bike tough as possible whilst at the same time being practical and fun to ride. Essentially if a customer wants a YDX-Moro 07 the only decision they need to make is to pick their frame size and the rest of the bike is ready to go for them.  
The twin toptube and downtube frame design looks very cool and unique, what's the theory behind that concept? 
Absolutely, it definitely is an eye catching and distinguishing feature of this bike that really sets it apart from the pack. Yamaha as a brand of course have deep roots in Moto-GP, moto-x and all sorts of other power sports and so the brand has been able to take a lot of the knowledge that they've gained in those arenas and apply it when they designed the YDX-Moro 07. Developed using Yamaha's class-leading racing technology, the unique 'Dual Twin' frame features twin top and down tubes which allowed their engineering team to finely tune the overall compliance and rigidity to maximise the bike's handling out on the trails. Also, the Dual Twin downtube design creates the perfect place to house the bike's battery. Not only is the battery protected by the bikes frame this way, but another benefit is that the weight of the battery is positioned low in order to improve the bike's centre of gravity.
Overall it has to be said that the YDX-Moro 07 does feel very balanced as a result of this clever frame design.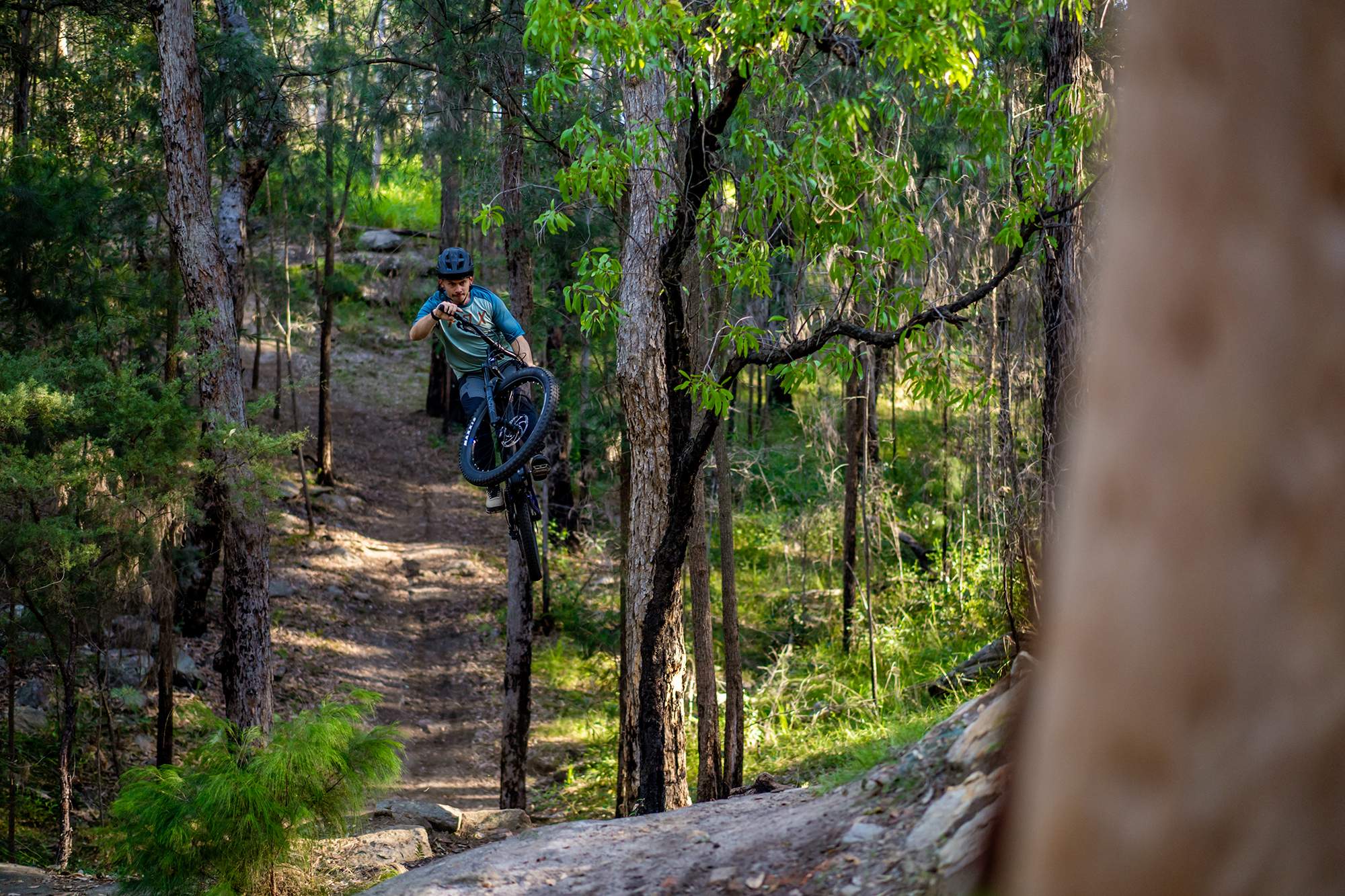 What sort of motor and battery does the bike come with? 
Of course the heart and soul of any e-MTB is its power unit and the YDX-Moro 07's motor definitely packs a punch. It's the latest PW-X3 model from Yamaha (a motor which was closely developed alongside Giant Bikes with input from their Factory Racing Team riders). Whilst the physical size of the PW-X3 is quite compact and light weight this motor actually produces a massive 85Nm of max torque – which offers the rider more than enough power to blast along the trails with ease and probably with a massive grin across their face too! The motor has several pre-set power map modes which the rider can flick between whilst they're riding depending on the style of trail they're riding and how much power they feel they need for any said section. Fuelling the bike is a 500Wh battery. Whilst that isn't the largest battery size on the market these days it does still offer several hours of continuous riding before needing to be re-charged. Completing the bike's electrical components is an awesome little digital display screen which is mounted to the handlebars and tucked away over near the stem. The display features all of the key information a rider might need including battery % remaining, current power mode, etc. And sitting alongside the left hand grip up on the bars is a mode selector that is compact in size and well designed, providing ease of use whilst riding without needing to glance down with your eyes and a great overall haptic feel.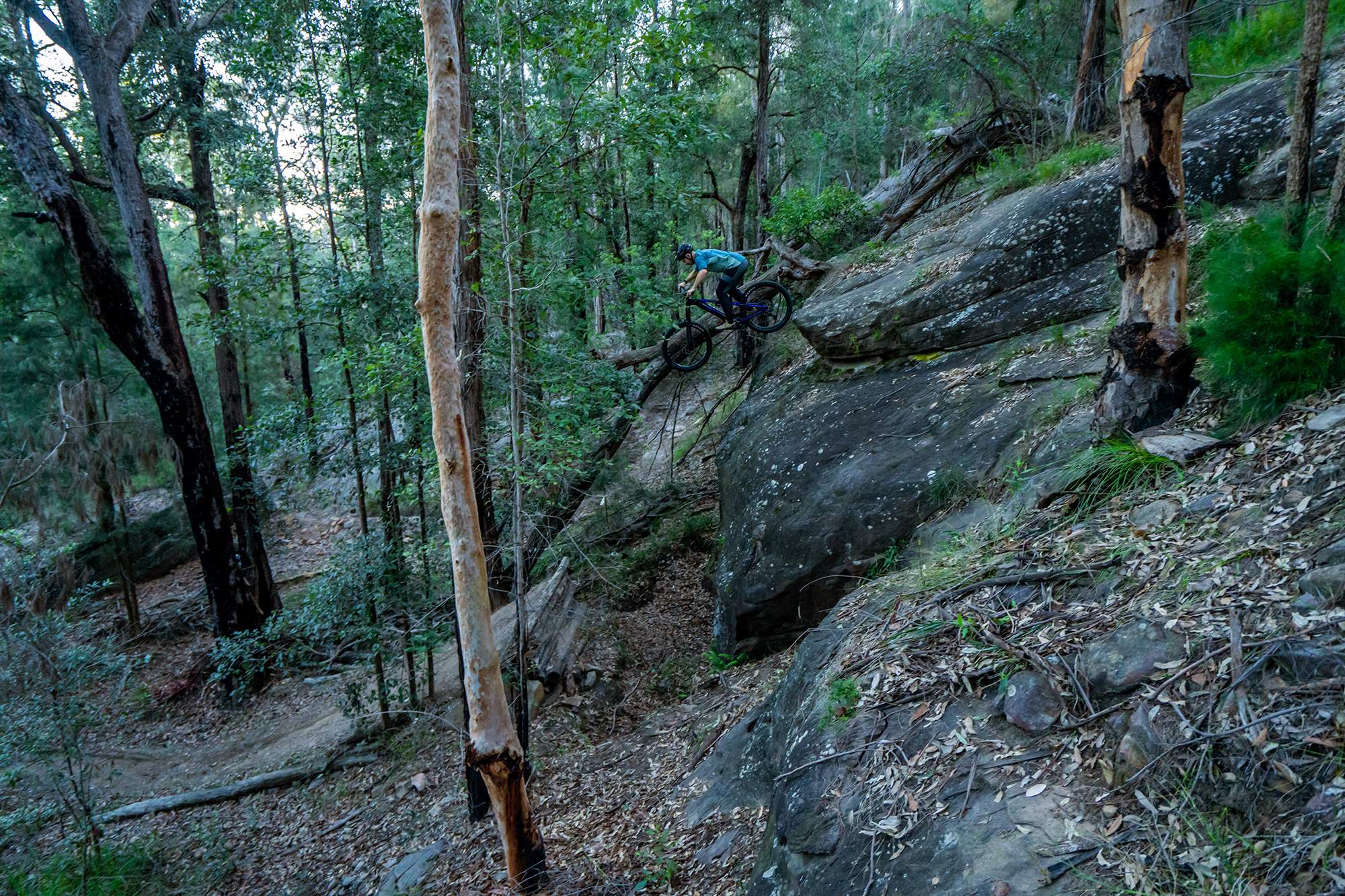 So, how does it handle out on the trails? 
It's a fun bike, there's no denying that. With the target market in mind that this bike is focused towards I'd say Yamaha have certainly put together a well-rounded package that is very easy to ride and offers comfortable, confidence inspiring handling. Whilst the bike hasn't been designed for flat out descending down steep, technical trails, it does excel on more flowy types of trail.  Compared to more traditionally designed e-MTB's that we're used to reviewing here at the mag the Yamaha's frame geometry does sit a little more on the conservative side with its 66.2 degree head angle, a 70.2 degree seat tube angle and 'reach' of 482mm for the size large frame that we tested.
The bike's 160mm of front suspension delivered via a set of buttery smooth RockShox Lyrik forks is coupled with 150mm of rear travel and overall we found the suspension to do a good job of keeping the bike feeling plush and offering plenty of trail grip, especially when underload whilst pedalling up an assent. The combination of those 27.5" wheels with fat rims and super chunky 2.6" Maxxis tyres means that the bike certainly does roll over pretty much anything you can put in front of it and it really smooths out all of that 'trail chatter' across rough sections. Thanks to its somewhat short wheel base the bike has quite a 'playful' nature and it's very easy to throw the bike around to change direction or pop the front wheel up to get over an object. [R]
Spec
Frame // Full alloy w' Dual Twin downtube design.
Sizes // Small, Medium, Large
Travel // 160mm front, 150mm rear.
Wheels // 27.5"
Motor //  Yamaha PW-X3 
Battery // 500Wh
Spec // RockShox Lyrick fork, RockShox RockShox Super Deluxe shock, Shimano XT 12-speed drivetrain, Magura MT5 brakes, Maxxis tyres.
Weight // 23.1kg
Price // $8999.00
Browse // www.yamaha-motor.com.au/e-bike