Several years in the making Rocky Mountain has finally released an all-new version of their super popular, super versatile, all-mountain machine. Designed for riders who love to seek out the most exhilarating single tracks.
Words // Scotty Prendergast   Photos // Matt Staggs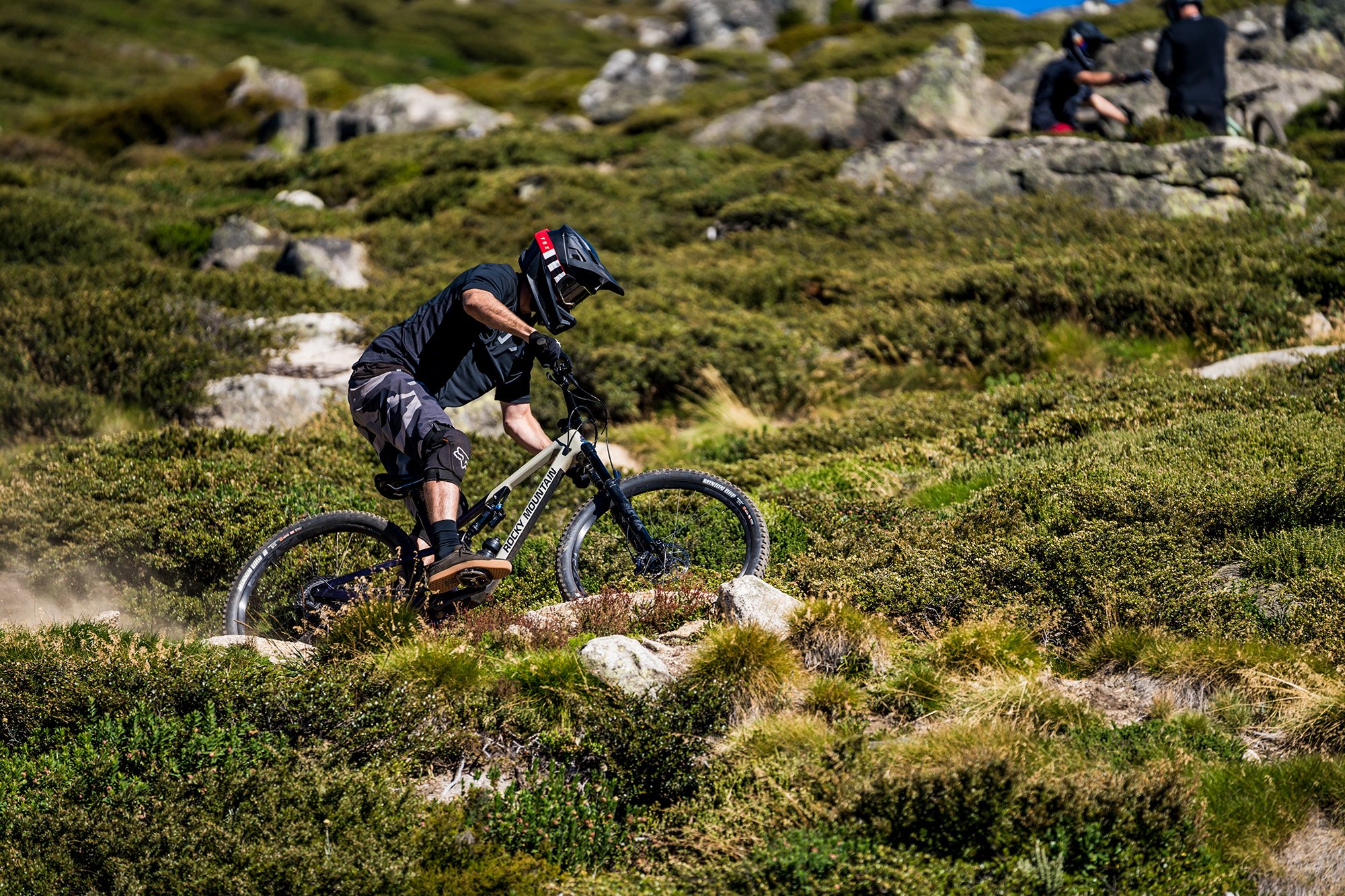 Its lightweight carbon chassis and 'spot on' geometry enable the Instinct to climb those steep, angry, trails with ease and as soon as you arrive at the summit the bike is ready to bomb straight back down without needing to flick a switch or change a setting. From the very first pedal stroke, right through to last, each and every ride the new 2021 Rocky Mountain Instinct will be encouraging you to push that little bit harder, to grab the brakes that little bit later, to pull up on the bars and send that gap jump. This is a bike that will definitely have you grinning from ear to ear.
Okay, so what is 'new' about the new bike? 
Well, besides its name practically every other part of the Instinct has been reinvented by Rocky fresh for '21. Sure this bike is hailed as Rocky Mountain's 'all-mountain' specific machine, however we don't think it's really that easy to pigeon hole this bike into a category because as we've been discovering out on the trails over the past month, the new Instinct really is a jack of all trades. It's light, it pedals well, it handles well, and it climbs really well. Think of this 29'r as your more all-day aggressive trail bike. The model that we've been secretly testing for the past month boasts a rather well thought out spec list indeed. Starting with a set of 150mm travel Fox 36 suspension up front, which is met with 140mm of travel in the rear delivered via a burly DPX2 Fox shock. To give you a little more insight into the background of this new whip, what Rocky Mountain bikes have done is effectively refine their line up of bikes. In 2020 they offered the Thunderbolt and Instinct models separately, both bikes ran 140mm of rear wheel travel, yet the Thunderbolt ran 27.5-inch wheels and the Instinct was a 29'r. Interestingly, the all new Instinct has amalgamated the 2 platforms with an size extra small Instinct offered with 27.5 wheels only to suit shorter riders, small with the option of 27.5 or 29 inch wheels and the medium, large and XL frames built with 29 inch wheels only.
Regular [R]evo readers will know that we're big fans of Rocky Mountain and that we've reviewed plenty of their rigs over the years. Given that Rocky has such a deep range of bikes to suit pretty much every rider and every type of trail, where does the new Instinct fit within their line-up?
As we touched on earlier, the Instinct proves to be more versatile than your average 'trail' bike, and as such it will tend to suit a wider category or rider. From newbie riders looking to upgrade to a bike which will give them the confidence to ride more challenging trails, right through to the most experienced riders, the new Instinct is going to allow you to get radical as you like and for as long as you like each ride. With that said if you're after a rig to tackle big enduro races or to seek out the gnarliest, steepest trails you can find, you might be better off taking a look at the new Rocky Altitude or even the new Rocky Slayer.
Give us some insight about the Instinct's frame details?
Sure, one of the things in particular that we really like about this bike is that it features 10mm chainstay adjustment which provides more high-speed stability in the longer setting or a more playful feel in the shorter setting. This bike also runs Rocky Mountains 'RIDE-9' geometry adjustment system which as stated by Rocky Mountain "allows riders to quickly fine-tune their geometry and suspension with a pair of Allen keys. Nine configurations are possible thanks to two interlocking chips." Allowing riders to really customise the feel of your whip. This bike's frame is basically more durable, it has better protection, internal cable routing is all designed to create a super clean frame like which also proves to be incredibly quiet (no cable rattle). What's more, you would have to agree with us that the smooth appearance and slick frame lines of the new Instinct certainly make for one of the nicest looking bikes on the market. Mmmm, this thing is a stunner!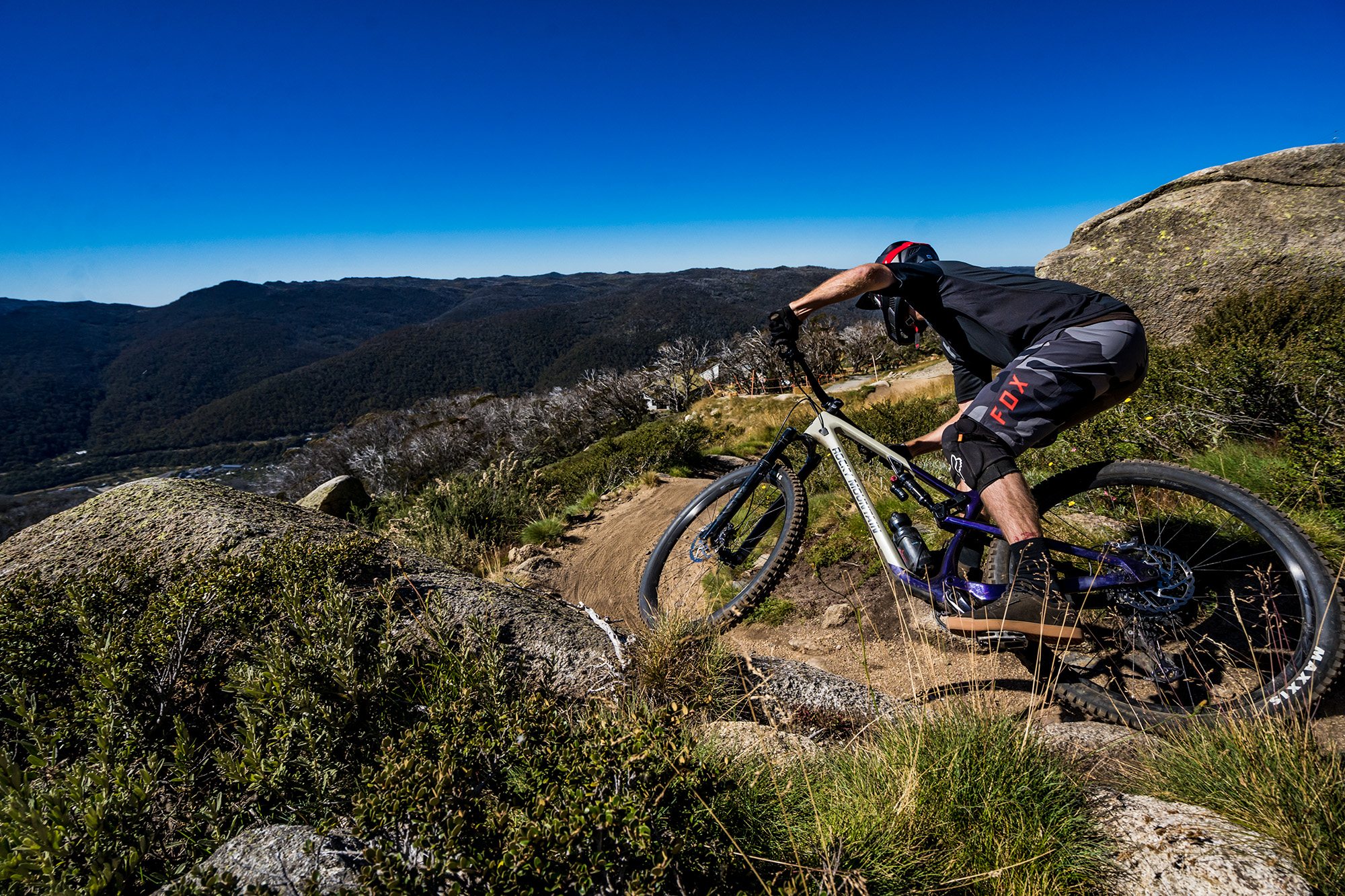 So, how does it handle out on the trails?
We're currently putting the finishing touches on our full length detailed review of this bike for the upcoming edition of [R]evolution Mag, and we've also shot a separate in-depth video, so you'll have to wait just a little longer to hear all of our trail notes. However just so that we don't leave you (completely) hanging we can report that the new Instinct is an impressive performer in pretty much every area.  
If you're the type of rider who prefers to own just one bike rather than a garage full of the things, and your ideal bike is something that you can comfortably ride all day, bomb some down hills and have an all-out blast on, well this just might be the bike for you,
Stay tuned to this space for an in depth review on the details and performance of the all new Rocky Mountain Instinct.
KEY DETAILS:
Designed for: Trail (although it's super capable!)
Frame material: Full carbon everything
Front Travel: 150mm
Rear Travel: 140mm
Wheelsize: 29" for M-XL frames, 27.5" for size S
Ride-9 adjustable frame geometry
Modular shock mount
Adjustable wheelbase/chainstays
Internal cable routing
Dual bearings at the chainstay and seatstay
Built in frame armouring/protection