With roots dating back to the epic 4X Blur, Santa Cruz's 5010 has under gone a transformation for the shredders of the here and now.
Stepping it inline with the lowslung shocks of it's bigger bros, it's latest incantation looks like the shred sled of choice for 2020! No big arse wheels to get between the cheeks on the steeps, or hang a foot on mid nac, the new 5010 is straight up 27.5 play bike. The fun wheel size of the now.
It's no wonder it's the choice of rig for Danny Macaskill and the 5010 crew. Many will call the 5010 a mini, mini DH rig, but to go with that cliche is to miss the point entirely. Yes, it runs the V10 inspired lower link VPP that has filtered down to the Nomad and Bronson, but it's been tuned again for better pedalling and of course, playfulness!
Of course it got a touch longer, lower and slacker, what bike hast this year? Main takeaways are; 130mm in the rear and 140 up front with a steeper seat tube. The 5010 runs size specific chain-stays, well four across the XS to XL sizes. Shred heads will rejoice in the fact the rear end and leverage curve will accept coil shocks, and in a first )?) just up from the frame protector guard theres also a shuttle pad on the down tube. Nice touch… I do think my bikes could do with protectors all over them but I digress….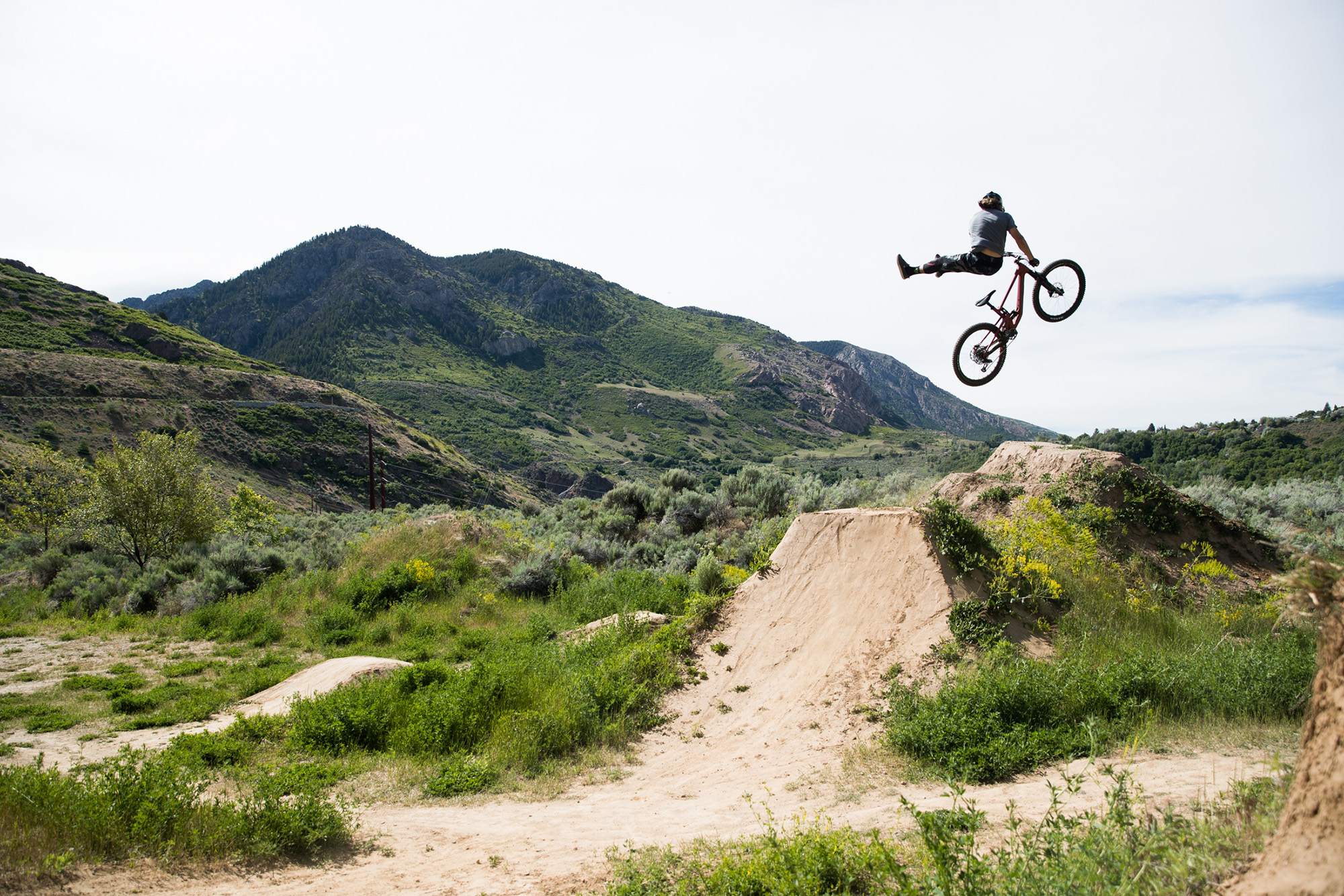 Only thing missing from the new 5010 is that unlike the other 2-wheel weapon I saw launched this week (see Ducati Super Leggera V4) , you don't get a scale model of the bike even though it seems they exist…..