When it comes to the flat pedal interface in MTB, the glory days of Shaun Palmer in Half Cabs getting wild comes to mind pretty quickly.
Yet, while the waffle sole from Vans has been a staple over the years, the broken toes, bruised heels and short lifespan hasn't endeared them to many beyond jump park or pump track riders in this current age.
It's here Ride Concepts mic-drops their new Vice kicks.
Hailing from the shores of Lake Tahoe (ironically not that far from where Shaun Palmer cut his teeth in MTB), Ride Concepts are on a mission. 'To build the most comfortable, durable and reliable mountain bike footwear available'. Launching in 2018, they came out swinging with a range of tech shoes galore with their design twist and a whole bunch of fresh ideas. Not content with just mens, they ensured kids and women specific models dropped as well.
But what about those of us that wanted low key, good looking shoes that work in the dirt and on the street? Well the wait is over with their new Vice shoe, one that marries traditional flat pedal style with some epic tech under the hood.
Sole wise, their DST high grip rubber is shaped with inverse hexagons that vary in diameter and depth. Deeper in the pedal contact zones and shallower in the end zones. Which equates to some epic grip and feel. Armed with an internal TPU toe cap and a D3O insole (plus 3mm of EVA foam in the sole), it ain't lacking in the ball of the foot, heel and toe protection stakes should you get rowdy. A gusseted tongue will keep the bulk or trail junk from getting in your shoe (or between you and a good time) and the suede upper is thick and tough.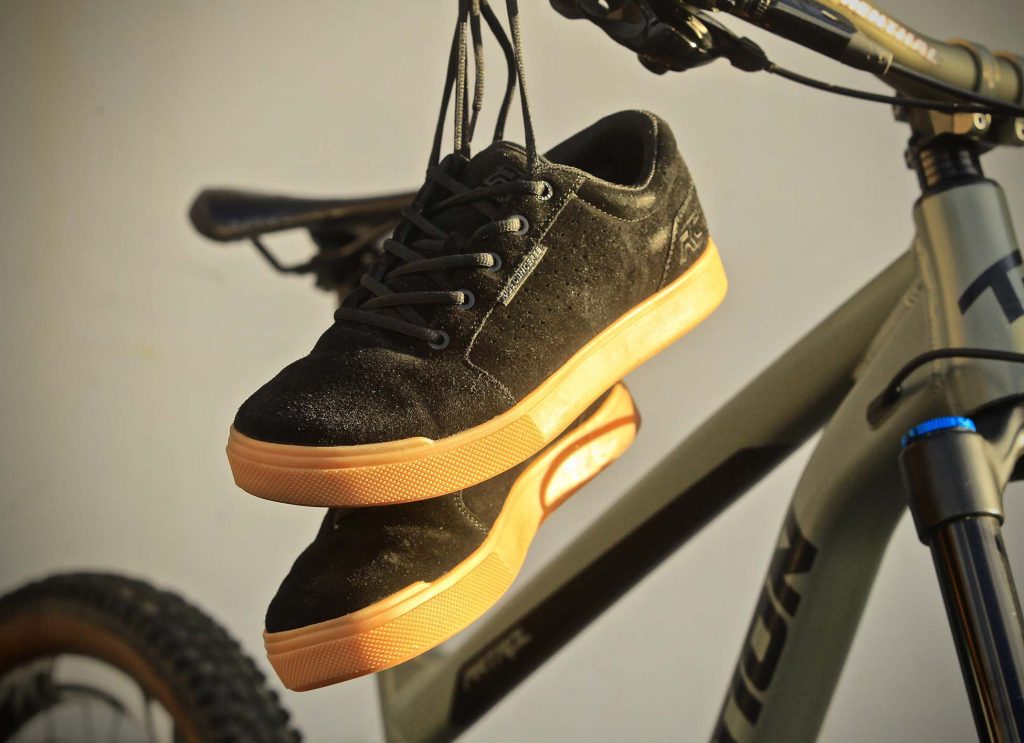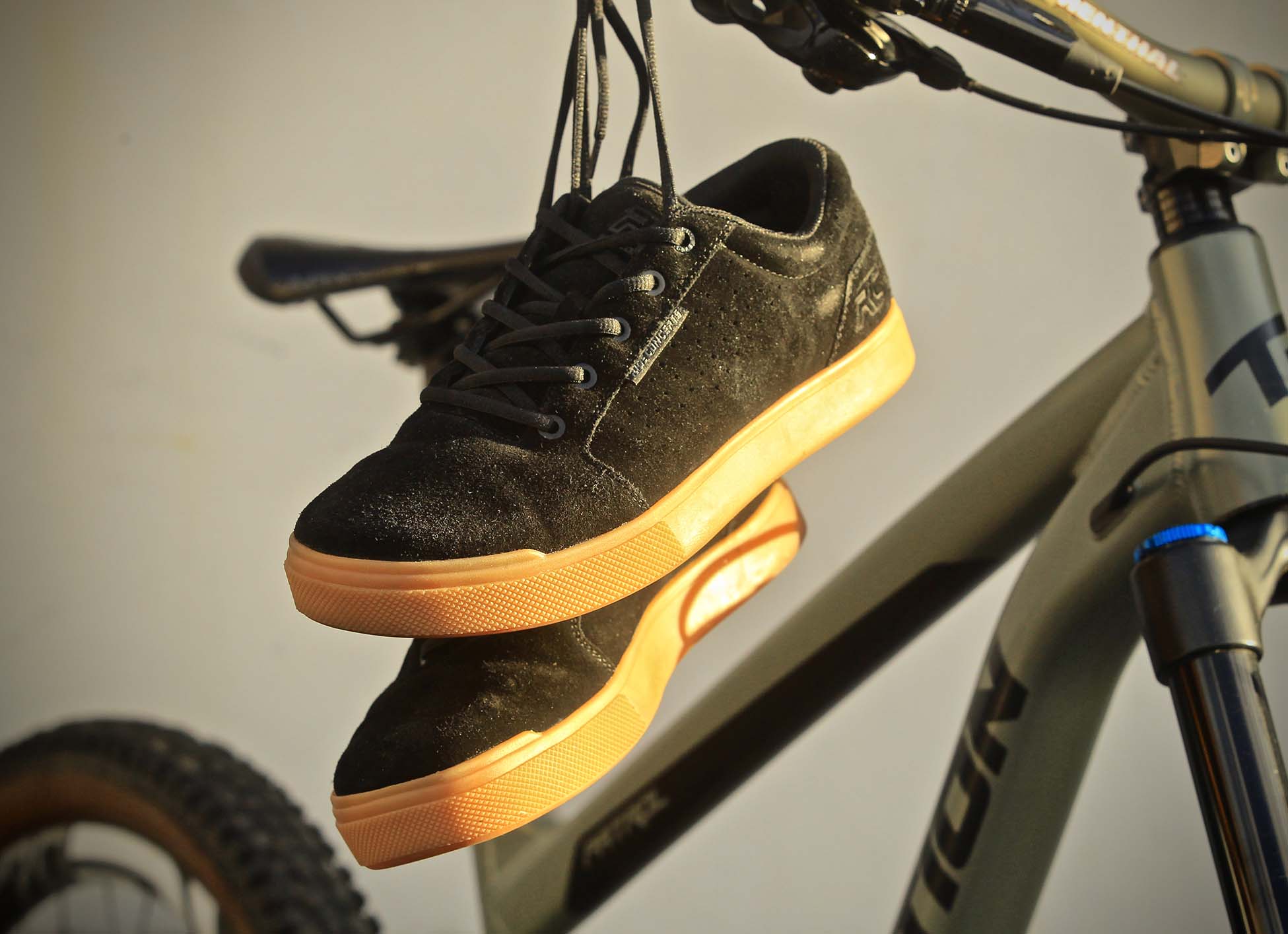 We got our hands on a pair of the Kyle Strait Signature models in black and gum just prior to release and have been getting them out in their native habitat on dirt and concrete. First impressions? Nothing but solid construction and feel throughout. Initial signs of wear are minimal at best. Their claim of 'unrivalled sensitivity' is pretty spot on. Serious grip and feel without feeling 'stuck on the pedal with your foot in a weird spot coming into a section too hot from the prior loose AF landing'. That feel comes with a compromise though, they ain't crazy stiff in the sole, stiffer than any skate/BMX brethren, but no carbon inserts thats for sure. So if you're looking for pure flat pedal-ing efficiency, these bad boys aren't for you. On the plus side, they are super comfy to push back up to hit those jumps again or wander around in after the riding stops. That toe cap isn't overly restrictive but gives piece of mind and hopefully less black toe-nails…
We are seriously digging the low-key and timeless black suede and gum styling. Although once wet (it is winter right?), that suede stays wet much longer than RC's tech shoe offerings… Also, being suede, these won't win a weight contest but should last a long time.
With bunch of colours, plus models for women and youth, MTB just got substantially cooler all while staying functional.
For those in need of a solid shoe for shredding local jumps, skate parks or watering holes, or just look damn good on your chosen trail, RC have just dropped the shoe for you.
Retail pricing sits the Mens and womens at $204.95 and Youth sizes at $169.95. Find out more at lustyindustries.com or rideconcepts.com