Race weekend is in full swing over in Balingup, Western Australia, for round 3 of the MTBA Gravity Enduro National Series.
A large field of riders have turned to battle it out and they've certainly got their work cut out for them as the trails technical and challenging. But when you consider that Sam Hill built most of the tracks himself, would you expect them to be anything else? It's certainly going to make for a very exciting race later today. But first up lets check out some highlights from yesterday's practice session thanks to Sean Lee on photobro duties in the West!
"Sam Hill rocked up at about 6pm today and will be riding the trails with no practice. He built half of them by cutting lines in with his moto… so tomorrow should be an interesting challenge with this handicap"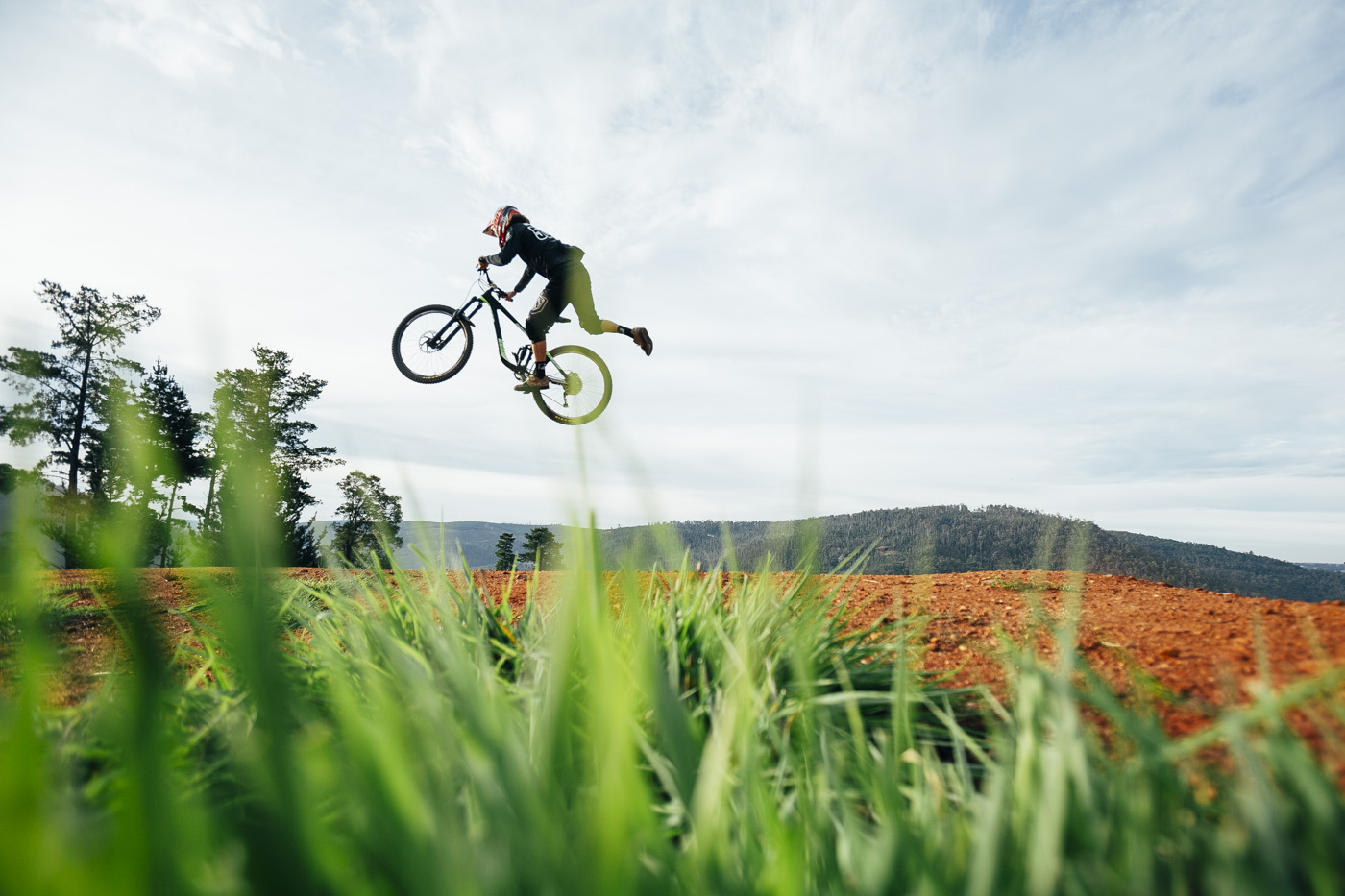 This jump saw plenty of attention today. Everyone was loving the big jumps on 'Boxxers Blast' trail. Tom Hamley hangs a foot with effortless style.
"The top section has lots of fun, small features. Rake n Ride, Edge of the World, Huggies are Sam's tracks. They're shorter, super steep and natural, tight, awkward. A few really steep rocky chutes really challenging even the pros. Valley of Dreams and Mr Enduro are super long and physical with lots of variety. Boxxer's blast is basically 4 minutes of pump track with big berms and jumps. The Elites are racing Boxxer's Blast last tomorrow so the other riders can spectate."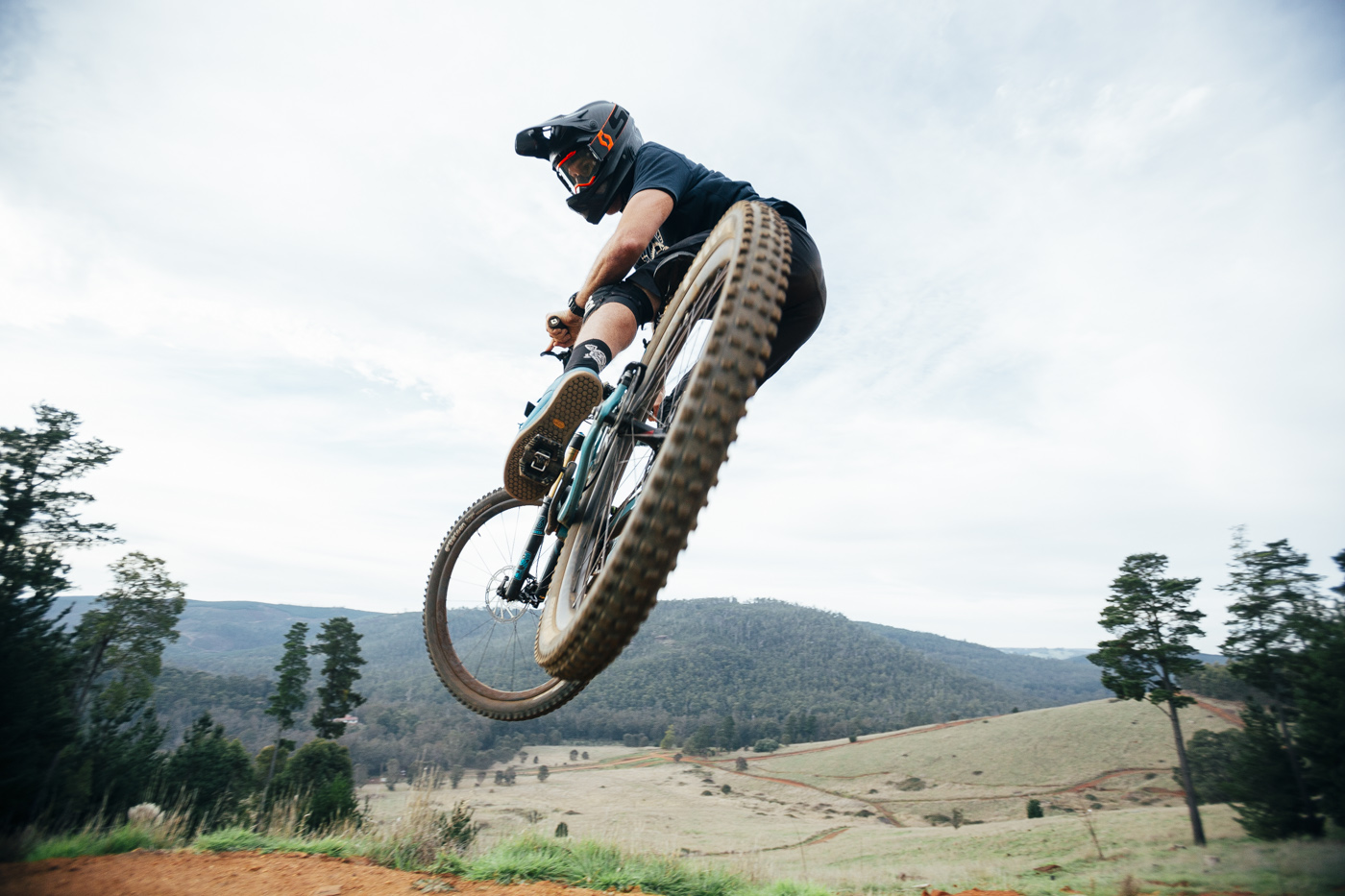 Jimmy Pritchard is another rider to watch out for on track tomorrow. Killer style indeed.
"The event village and camp grounds are nestled at the bottom of the hill. Live music and movie screenings tonight, however everyone's really just huddling around the fires because it's so bloody cold."
Did we mention it's cold this weekend? As soon as the sun drops, jesus, walk a couple of metres away from the fire and your skin hurts!