Brothers Oliver (22) and Ben Zwar (18) are from Yackandandah in Victoria's Nth East, and are preparing to head overseas to race the next 5 rounds of the UCI Downhill World Cup staring with Fort William, Scotland on the 3-4th June.
Steadily rising through the ranks over the last few seasons both Olly and Ben have achieved some amazing results. Racing at the Elite level, highlights for Oliver are a 5th place podium at the Australian National Championships and 27th place finish at his fist World Cup in Cairns in 2016. Ben raced to an impressive 8th at the same World Cup in the U19 category and went onto place 50th at the World Championships in Val di Sole, Italy in late 2016.
I caught up with Ben, Oliver and their Dad Wayne at a local hand built DH track close to their hometown Yackandandah on a rainy Autumn day to talk about their upcoming trip.
Interview and photos // Matt Rousu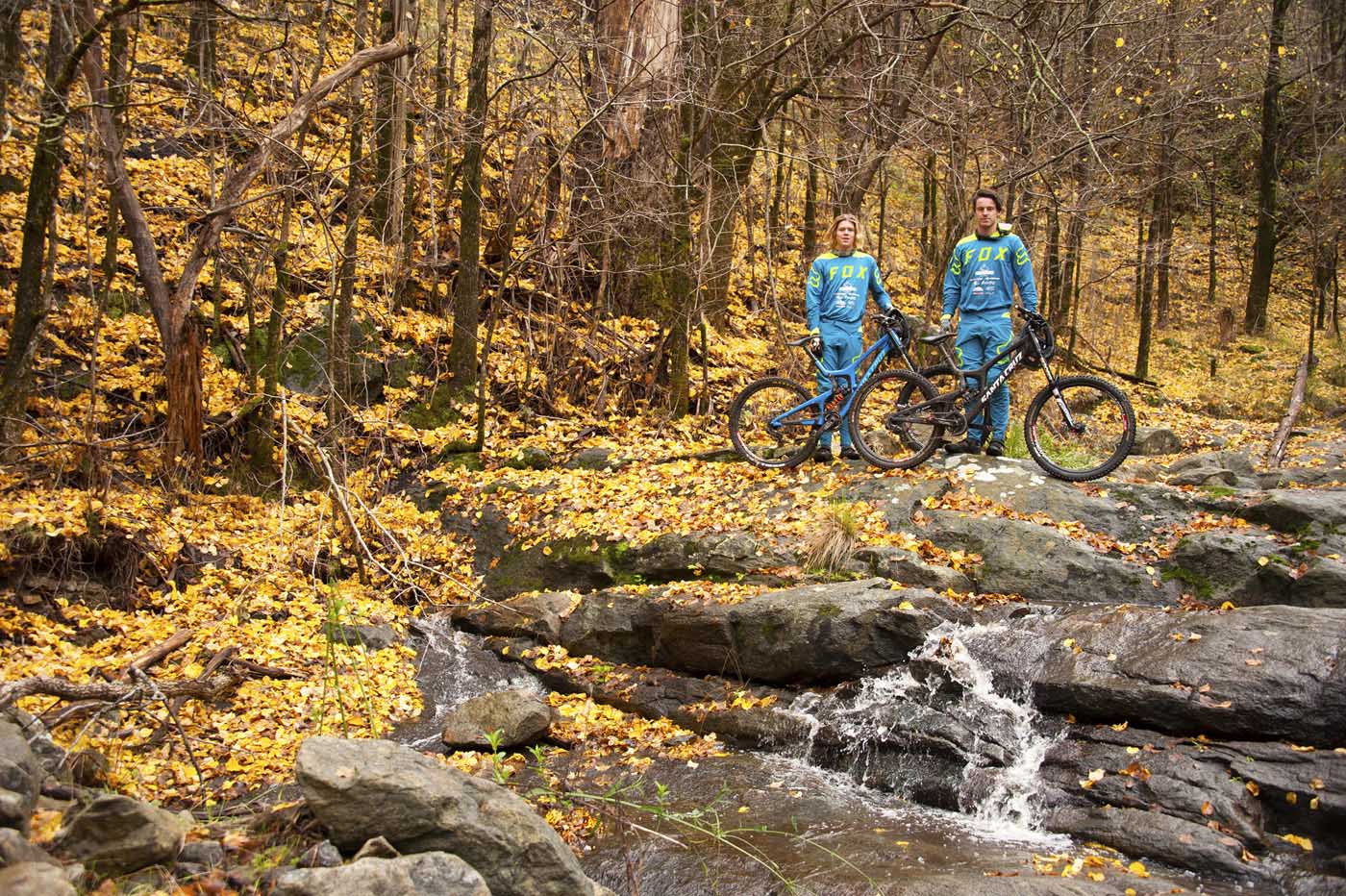 Matt: First off, how did you guys get into racing Downhill?
Olly: We grew up racing motocross but by the time I was 12 I had had enough of it. We were at a family friends house one afternoon and they were playing Clay Porter's 3 Minute Gaps and I instantly fell in love with DH. Before I knew it we were both riding Downhill mountain bikes and racing the Victorian Downhill Series.
It seems like you guys have been gathering a lot of momentum over the last few years, you were both always been thereabouts in age class and then as soon as you moved up into U19s and Elite its been consistent top 10's at a national level. How has that happened? What have you guys changed?
O: I think the more races you do the better you get, the more consistent you get. We've gone around and found different trainers and are trying different things and I think we're on a good program now.
M: You guys have a personal trainer specifically for riding/racing?
O: Yep, there is a young fella in Albury, NSW and he runs sort of a cross fit based gym called Iron Vice Athletics. We have a good plan with him and then add normal ride training outside of that.
You learn every race and pick up different things, which helps make you faster at every event.
Do you feel you adapt quickly to change as you guys have been on a few different bikes over the last 3 years?
O: It's not so much adapting to change but when you go from a bike that weighs 22kg bike to a 15kg bike with bigger (27.5in) wheels it's a fairly substantial impact. Now we are on Santa Cruz, which is a change again, everything just feels a little smoother and faster.
It seemed like it all happened pretty quickly with the new bikes and new sponsors.  How'd that all come about?
O: Yeah, the bike shop that helps us out, Cycle Station, had a visit from Johnny at Lusty; I spoke to him and mentioned if he'd like to be our frame sponsor. He thought I was joking as he thought we already had one. He was super keen and then asked 'what else can you guys run?' Within about a week and a half we had everything ready. It was awesome.
Oh that's rad.
O: We got it all the week before National Champs.
So the first ride on the new bike was at the Australian Downhill Championships (Mt Joyce QLD, 13th May). How was that? 
O: So I had a little tip over in the race run. I felt like I was riding awesome and got used to the bike quickly, I just adapted to it. We rocked up thinking it was going to be a shit track, flat, boring and short. After the first blind run I realized it was actually quite challenging, a lot of little off camber sections, lot of tight corners and completely blown out so you had to carry a lot of speed. It was quite a gnarly track to be honest, so that was cool.
So that was quite fitting for National Champs?
O: Yeah for sure, obviously nowhere near the length and challenge of Bright, but all in all it was good.
(Ben was unable to race at Nationals with an injured shoulder)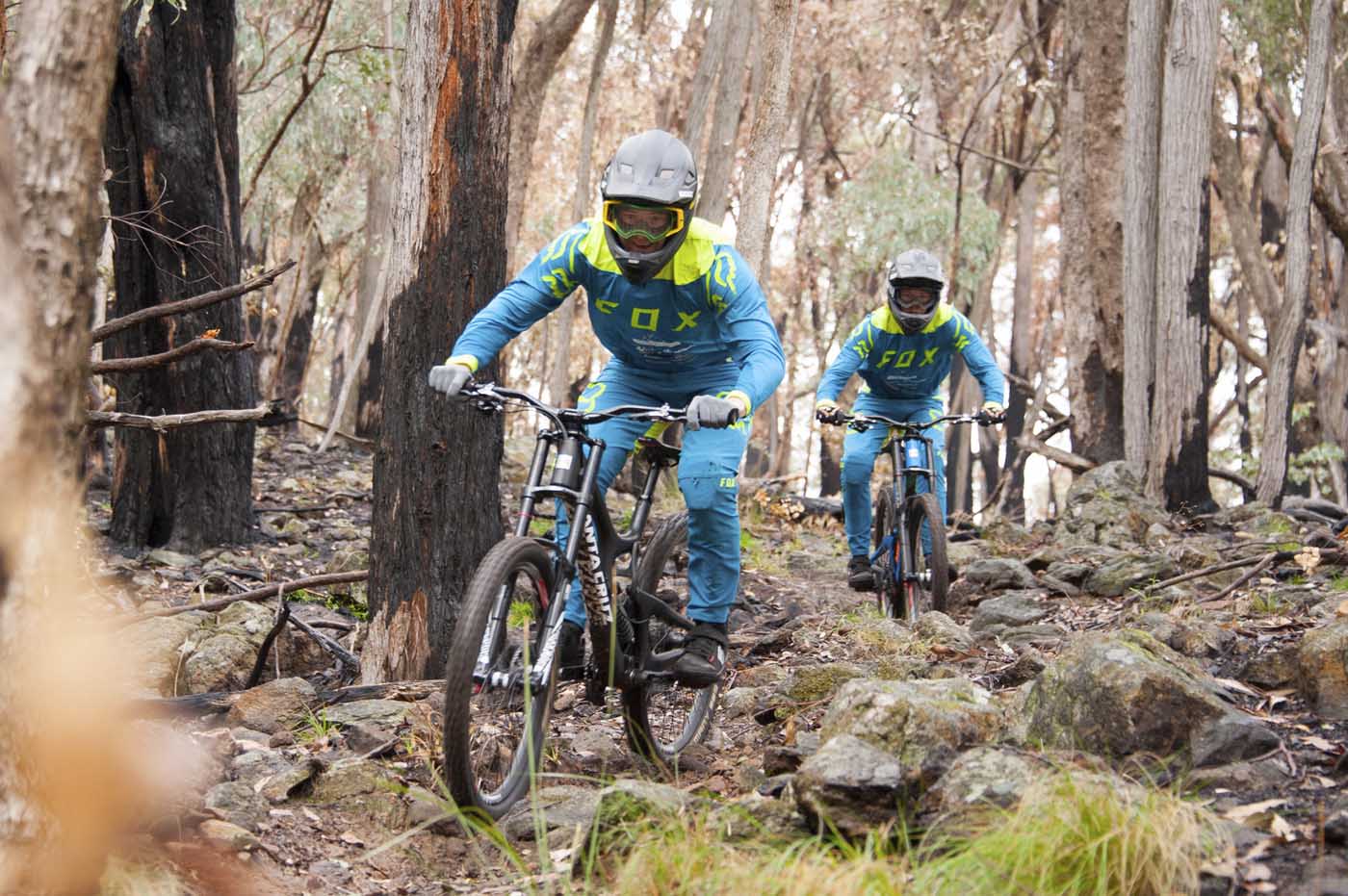 You guys must be pretty amped to go to Fort William for your first World Cup of the year?
Ben: Yeah, it should be pretty good, especially as I've never been there, I'm pretty excited, super excited.
Chasing a bit of redemption this time Ollie?
O: Yeah, for sure. It always plays on my mind a bit, just because it was such a gnarly impact. But they have fixed the bottom jump, so there will be a few guys who'll be happy about that.
Were you on a good run?
O: Yeah, I was riding reasonably well and around the top 30 at the last split. Most people remember I crashed on that jump but the whole track is very brutal. On my first run I was bottoming out on everything so I had to go find a stiffer spring!
Its full on for the whole way down, I was mostly surprised with is how its actually quite steep; You think its not steep at all and then you get there and you look down are like 'Wow'.
It's not steep compared to like Andorra but its just so much steeper than you anticipate.
What's the plan for this trip?
O: We are going to fly in, race the Fort William and Leogang (Austria) World Cups, and then I'll do the Crankworx events at Innsbruck and Le Gets. I'll then have a week off at Morzine and then travel to the next World Cups at Vallnord (Andorra) and Lenzeheide (Switzerland). After that I'll have a month break travelling Europe with my girlfriend and head over to Canada for the Monte Sainte Anne World Cup.
What about you Ben?
B: I'll be doing the same as that except for the two Crankworx, Instead I'll head up to Sweden with Mum to visit family.
Wow that will be awesome. So the whole family is coming over?
B: It will be just Mum, Olly and I at the start then hopefully Dad will come over to watch the last two World Cups in Europe.
You guys just picked up a new sponsored Santa Cruz bike with 27.5in wheels. Santa Cruz also just revealed their first 29er DH bike at the first World Cup a few weeks ago in Lourdes, France. Any thoughts on that?
O: Ah, not really.  Obviously you'd have to try one to see what they are like to ride. I've ridden some 29er trail bikes and it was probably the most fun I've had on a bike just because you are going so fast. It will be cool to see them in person and I think most of the factory teams are on them. There are a fair few riders who still don't want to ride them but we'll see how it all unfolds.
With the World Championships being in Cairns, Australia this year you guys must be pretty keen to qualify for them?
B: Yeah for sure, they pick 7 juniors for Worlds based on performances in the national series and national championships, which is a bit annoying because I didn't get to race national championships but they do look at the other results too.
You had a pretty consistent National Series Ben? 
B: Yeah, I think I got 4th overall, so it's been a good season so hopefully I'll get selected
Any goals for the Upcoming World Cup races?
B: This season there are only 20 juniors who get through qualifying in each race, so a definite goal for me would be to qualify for the finals and I'd be stoked with a top 10 result at each race. I think there are going to be 5 Aussies at Fort William and everyone is pretty keen to fill those spots for the World Champs.
And you Olly, any goals for the season?
O: If I can stay at around the top 30 mark I'd be pretty happy with that. World selection for Elite is a top 30 placing at any World Cup, but last year there were 9 Aussies with a top 30 result. In the end you had to have placed 19th or better for a spot on the team last year. So it's going to be super tough but it's a goal to keep in the back of my mind for sure.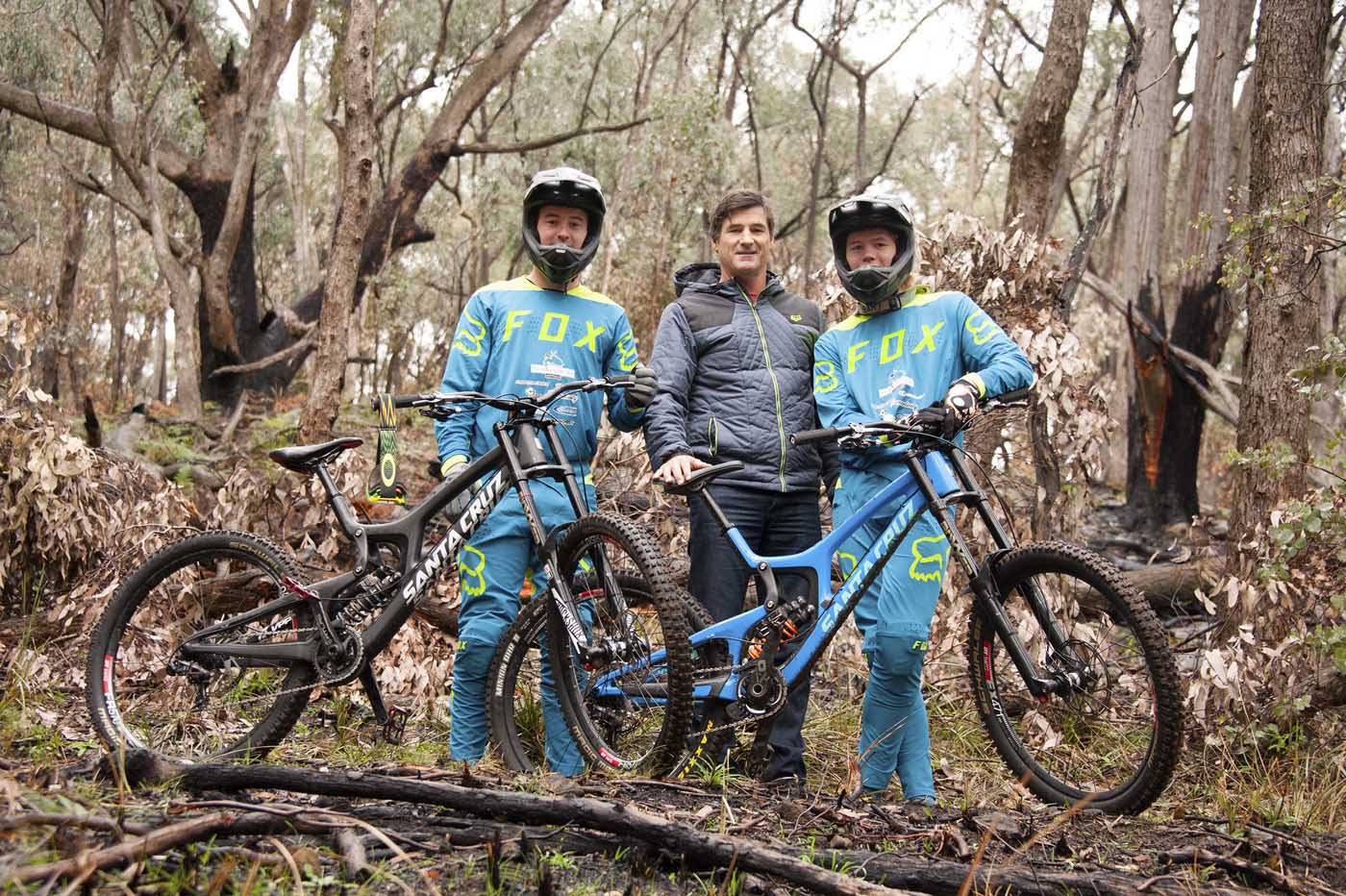 Sweet. Anyone you guys would like to thank?
B: I'd like to thank my Mum and Dad for supporting us with what we love doing and all our sponsors behind us this year
O: I'd like to say a massive thanks to my family, they support us 100% and we are so grateful for that. A huge thanks to our sponsors: Natural Swimming Pools, Santa Cruz, Fox Australia, Cycle Station, Sram, Schwalbe, ODI, Wear Lusty, Crank Brothers, All Mountain Style, Five Ten, Knobby Underwear, Iron Vice Athletics, NRG Sportswear.
Thanks guys, Have a great trip.