Recently arrived at the office for a long winter of trail testing is this fine looking machine from Focus Bikes. We've waited with bated breath for nearly a full year to get our grubby little hands on this bike.
The Sam2 is the badass big brother of one of our favourite e-Bikes to date, the Focus Jam2, but with a full 30mm increase in travel and a much gnarlier geometry package, the very thought of throwing a leg over this beauty sends our hearts racing.
Whilst both bikes share ultimately the same powerful Shimano Steps E8000 motor and battery set-ups, the Jam2 is very much focused towards trail riders that like to include a little bit of everything 'but nothing too gnarly' into their trail outings, where as the Sam2 on the other hand is poised as a low slung enduro slayer desperately waiting to crush even the wildest of trails.
"With its 65 degree headangle, bucket loads of standover height, modest length chainstays, and a whopping 170mm of travel at both ends you should be able to ride over a small car without even noticing the handlebars switch."
The Sam's main party trick comes in the form of TEC (Tailored Energy Concept), a modular battery system that allows a second battery to be added on the bike if you are planning a bigger ride. The battery hidden in the down tube provides a very humble 378wh of capacity. This is more than enough capacity for a solid couple of hours razzing around the trails however if you're wanting to embark on a full day mission then you can easily bolt another 378wh battery which then gives you a total of 746wh of capacity. The second battery will add an extra 2 kg to your bike however, doubling your distance or having a light bike seems like a great idea to us.
It would appear we never get tired of raving about the performance of Shimano's Steps E8000 motor. But it's for good reason. The unit provides 70nm of torque which is more than sufficient to propel this enduro machine up the slopes. You may notice the wide openings where the cables enter the frame, the reason for these big gaping holes is to vent cooler air down past the battery and motor to prevent any excessive heating.
The bikes rear suspension is delivered by the anagram F.O.L.D. which stands for Focus Optimised Linkage Design. This is a linkage driven single pivot design that allows the Sam2 to have essentially two stages of suspension action through its travel. The first part of movement to the sag point is digressive, meaning it is supple and ready to maintain traction through the small high frequency bumps. This design has always provided great traction with a superb support through the mid stroke and beyond.
Our test bike is the top of the range '6.9' spec level which comes with a price tag of $9499, however, for all that money you sure are getting a bloody nice component selection. For instance, the suspension from RockShox top shelf with a set of Lyrik RC2 forks up front and a burly Super Deluxe RC2 rear shock. And both suspension units feature a factory set custom e-Bike tune. When you're going to go fast on a bike that weighs 20+kgs you're going to want powerful brakes, and luckily our test bike comes equiped with the best in the business with a set of super powerful SRAM Code RSC.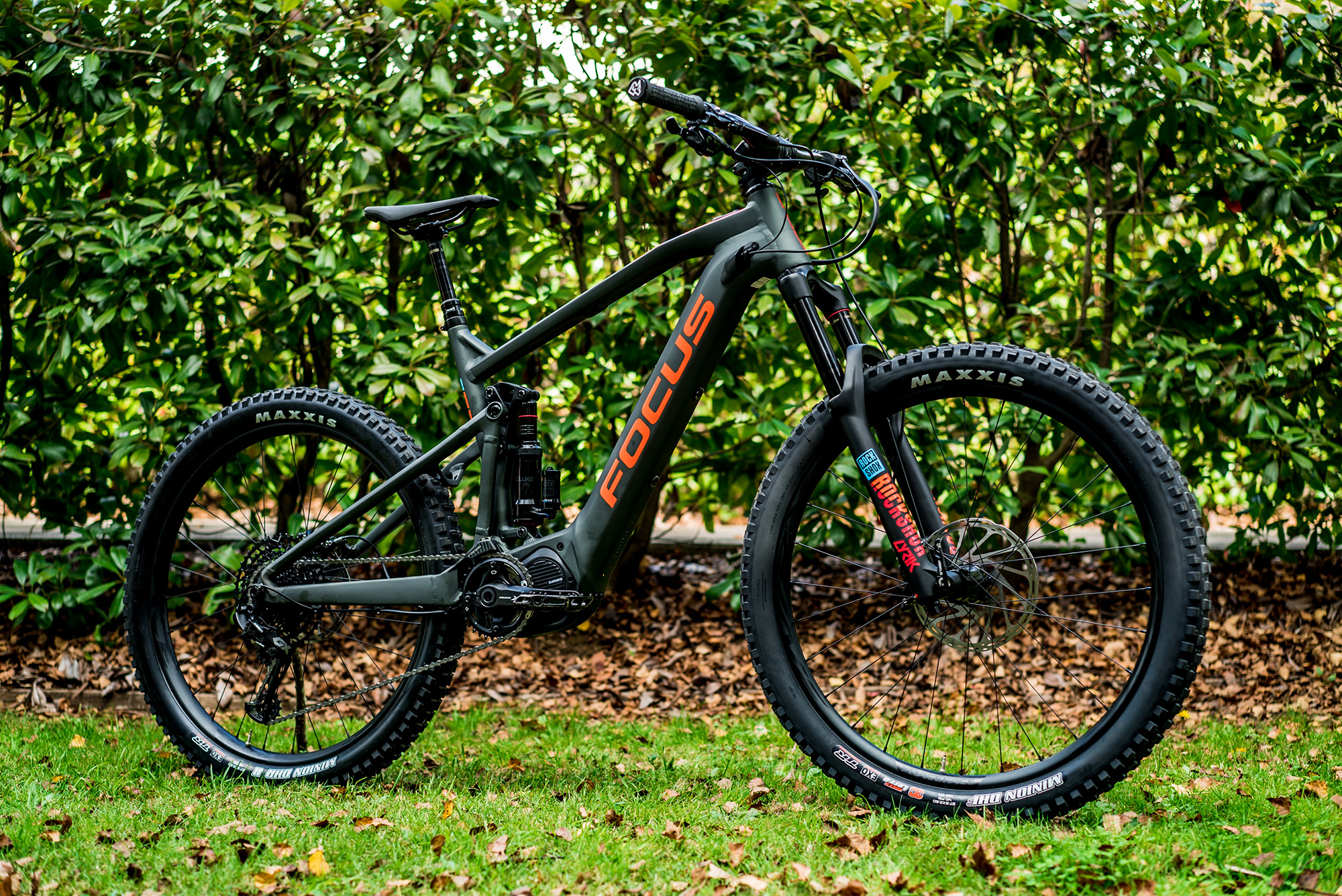 Beyond just a regular 'ridden and rated' test format we've got some rather special plans for our Sam2. Over the coming months we'll bringing you plenty of insight about how the bike performs, including a head-to-head perspective which is something that we haven't done before. Stay tuned and stay charged friends!
For more deatils hit up www.focus-bikes.com/au