Smoother, lighter, more tunable, and more capable than ever before, Fox have unleashed a whole slew of updates in their 34 chassis.
​
With both trail and racing models in the new line up, the 34 continues to push whats possible in a lightweight fork. First up are its new lower legs, which have been designed to be the lightest and stiffest iteration yet. Up top the new 58mm diameter crown flows neatly in behind a stiffer and more 'organically' shaped arch which is compatible with even more iterations of modern day trail bike head tubes and their need for new and more radical offsets…
The lowers also feature air and oil bypass channels shaped into the rear of the legs just beneath the seals. The benefits being two-fold; one, oil is able to circulate more freely inside the lowers as the forks cycle through their travel, lubricating the bushings and foam o-rings; and two, the unintended consequence of pressure ramping is avoided.
Bleed ports aren't present as Fox let us know that if you think you need them, you should probably be riding a 36 or 38…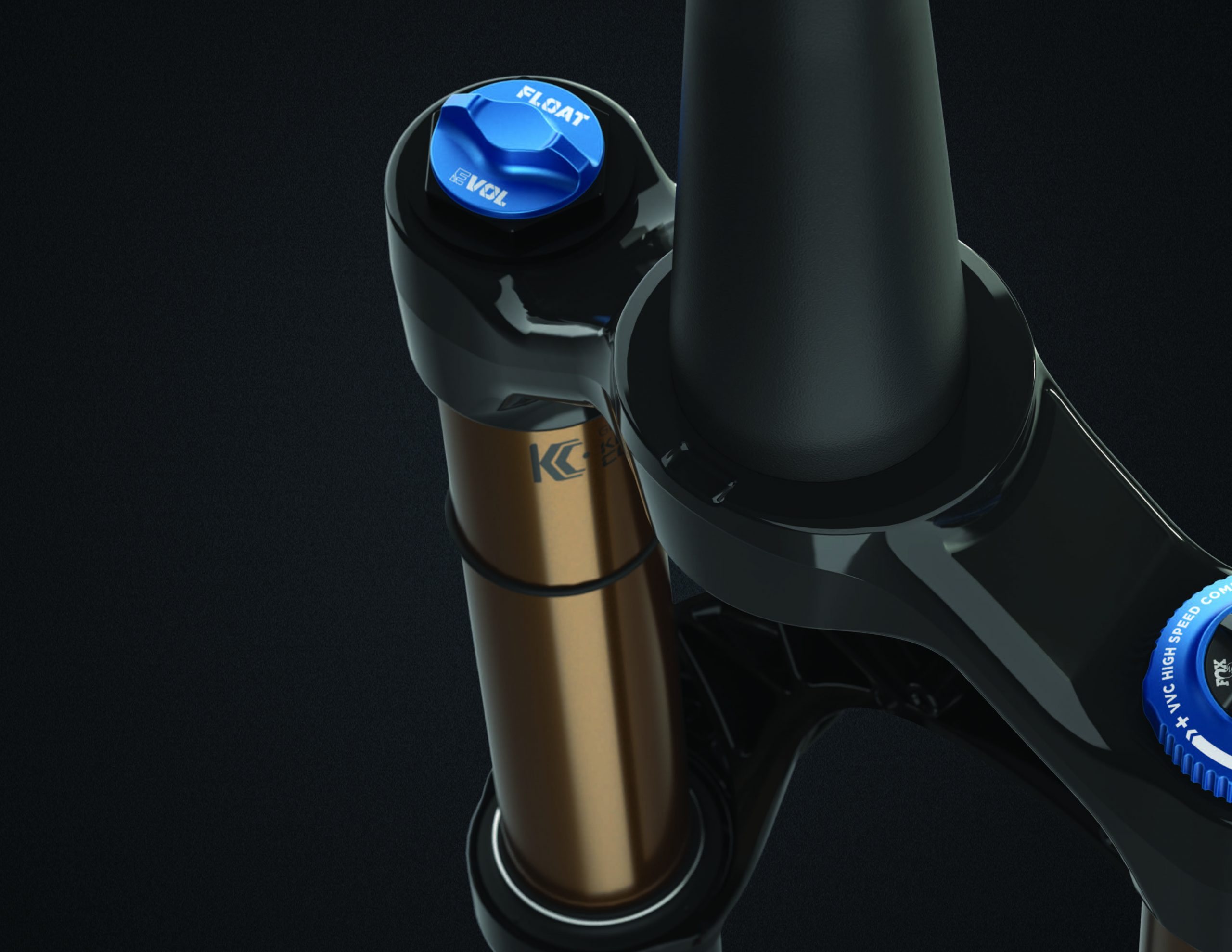 FLOAT EVOL
Returning with the same legendary suppleness and longevity, the EVOL air spring in 34's now has an enlarged negative air spring to assist with mid-stroke support. New for 2022, the 34 SC comes with the option to tune the negative air spring with a volume spacer.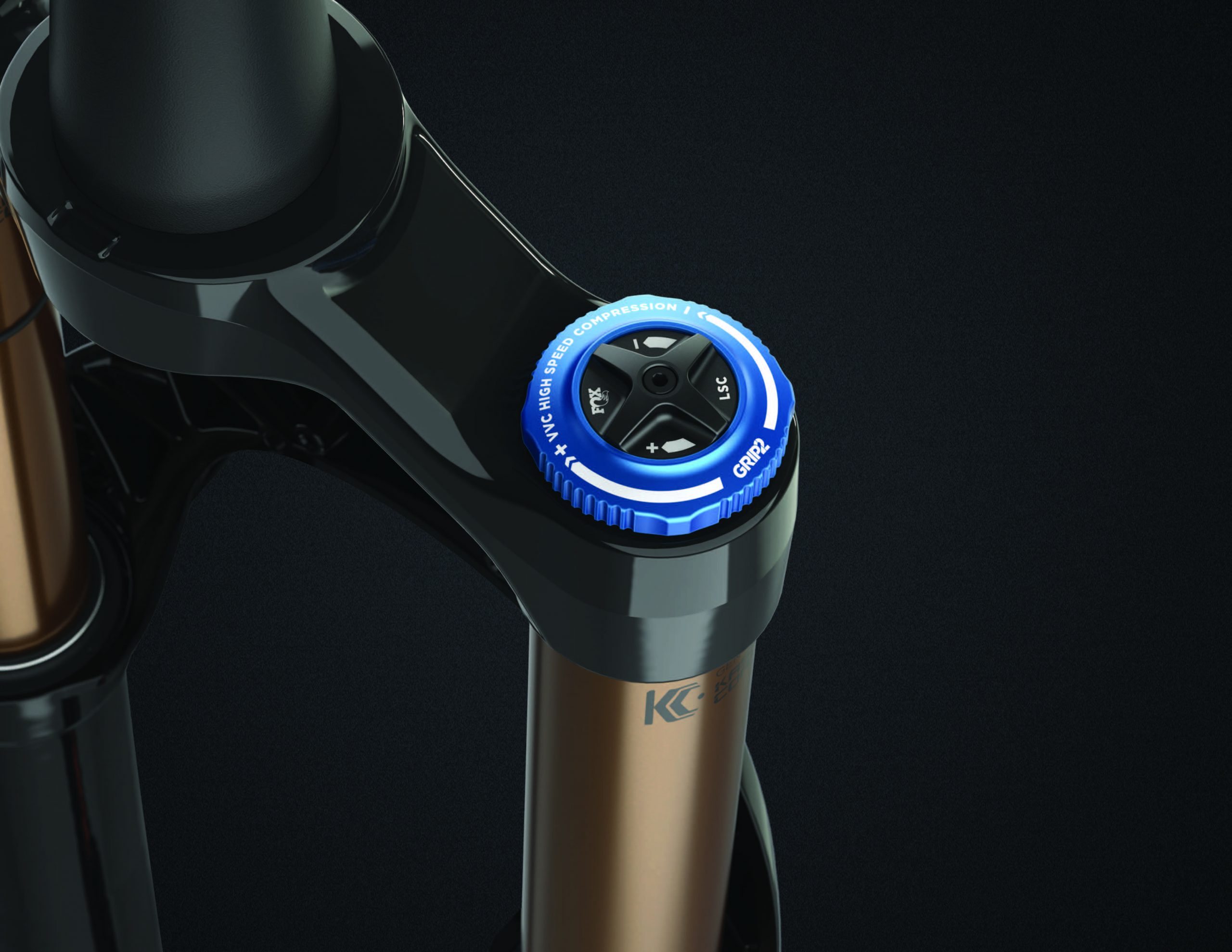 GRIP2 (34 ONLY)
Our GRIP2 damper is the benchmark for unparalleled ride quality and ultra-precise adjustability. GRIP2 includes our patented Variable Valve Control (VVC) technology which allows for external fine-tuning of suspension performance. GRIP2 achieves with the twist of a knob what typically requires the time consuming and complicated task of completely disassembling and reassembling the fork.

Fox have broken the 34 range down into two camps. The hard(er) hitting 34 for trail duties, rolling with 120-140mm travel. And the XC race focussed 34 SC with 100-120mm.
With a whole lotta options for those lusting after lightweight forks, the new 34 chassis is looking the goods.
SPECIFICATIONS
Fox 34
• ALL-NEW chassis
• NEW air/oil channels
• NEW arch shape offers improved head tube clearance with shorter rakes
• NEW 58mm diameter crown
• Updated EVOL air spring
• Damper option(s): FIT4, GRIP2, and GRIP
• Travel option(s): 120mm-140mm
• Wheel size(s): 29″
• Offset(s): 44mm and 51mm
• Axle(s): 15×110 QR and 15×110 Kabolt
• Factory Series models feature Genuine Kashima Coat
• Available in Factory, Performance Elite, and Performance
• Starting weight: 1698 g
Fox 34 SC
• ALL-NEW chassis
• NEW air/oil channels
• NEW arch shape offers improved head tube clearance with shorter rakes
• NEW 58mm diameter crown
• Updated EVOL air spring
• Damper option(s): FIT4 and GRIP
• Travel option(s): 100mm-120mm
• Wheel size(s): 29″
• Offset(s): 44mm and 51mm
• Axle(s): 15×110 Kabolt and 15×110 QR
• Factory Series models feature Genuine Kashima Coat
• Available in Factory and Performance
• Starting weight: 1496 g
For more information hit up www.ridefox.com