A couple of days ago RockShox melted the internet when they lifted the curtains on their new season suspension line-up.
Across all of the new fork and rear shock models there was an absolute mammoth amount of new tech and features to showcase and so we decide to split our coverage into 2 sections; in our first article we took a deep dive into the tech overview and explained the key features for each product (which can be found here in case you missed it), and so with the product theory already covered in today's article we're going to give you our 'first impressions' about how the new forks and shocks actually feel to ride. [R]evolution's editor 'JT' and one of our chief test pilots 'Blake' both score access to pre-release units which they've been quietly testing on their personal bikes for the past couple of weeks.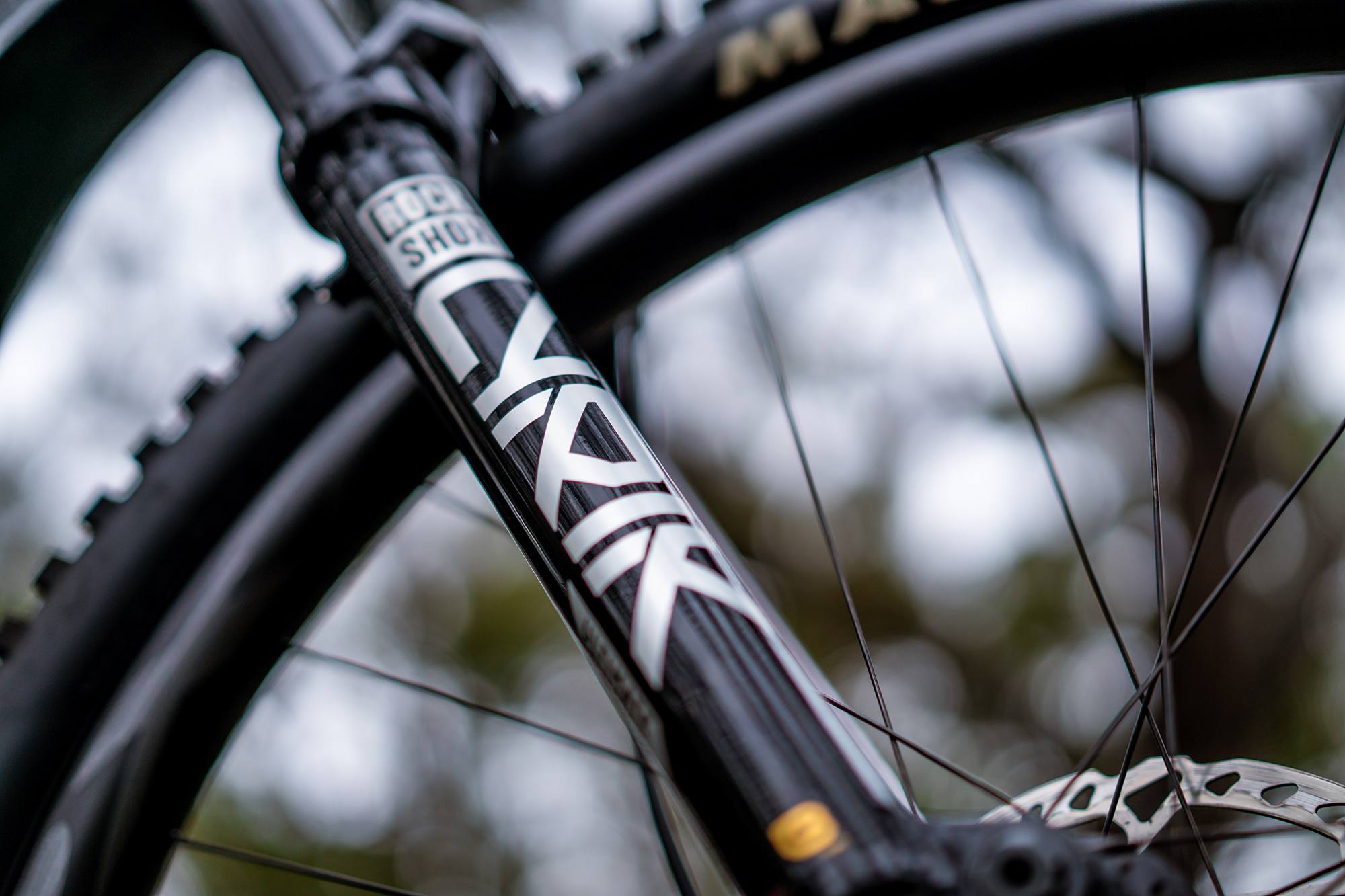 Given its performance out on the trails in my opinion the new MY23 Ultimate fork could represent the single biggest leap forward in suspension tech since we stepped away from elastomers!"
To be totally honest I don't think I've ever been quite so excited in the lead up to a product launch and there were two main reasons for this; the original generation Zeb Ultimate was already my absolute favourite bit of kit and I didn't think it was going to be possible to further improve on the fork's performance, and secondly when a brand releases an updated version of a fork or shock, usually it'll come with just a couple of new features but with the RockShox MY23 release there are just so many new features and tech we've never seen before! 
Interestingly RockShox also wanted to take the opportunity of this new season launch to clearly separate the once rather confusing overlap between their Pike and Lyrik fork models, and even the Zeb model as well to a certain extent. RockShox did this by really honing in on the intended use and intended style or rider for each fork, and this clarity then played a central role throughout the process of creating each of the new fork models. The Pike is now aimed squarely at "new-school style trail riders that want nice light weight yet confident and comfortable fork which is going to allow them to spend a lot of time on their bike each ride discovering new trails and new places". The new Lyrik is aimed at riders to what an "all-mountain workhorse that easily allows them to attack rough sections but still retains plenty of playfulness and climbability". And rounding out the RockShox MY23 fork family is the Zeb which is tailor made to tame "the world's toughest enduro tracks as a purebred gravity-junkie single crown fork". Further emphasising that point you'll discover that there is no longer any overlap in the amount of travel that each fork comes with for MY23; Pike has 120-140mm, Lyrik has 140-160mm and Zeb has 160-190mm. All 3 forks come in either 27.5" or 29" wheelsize options.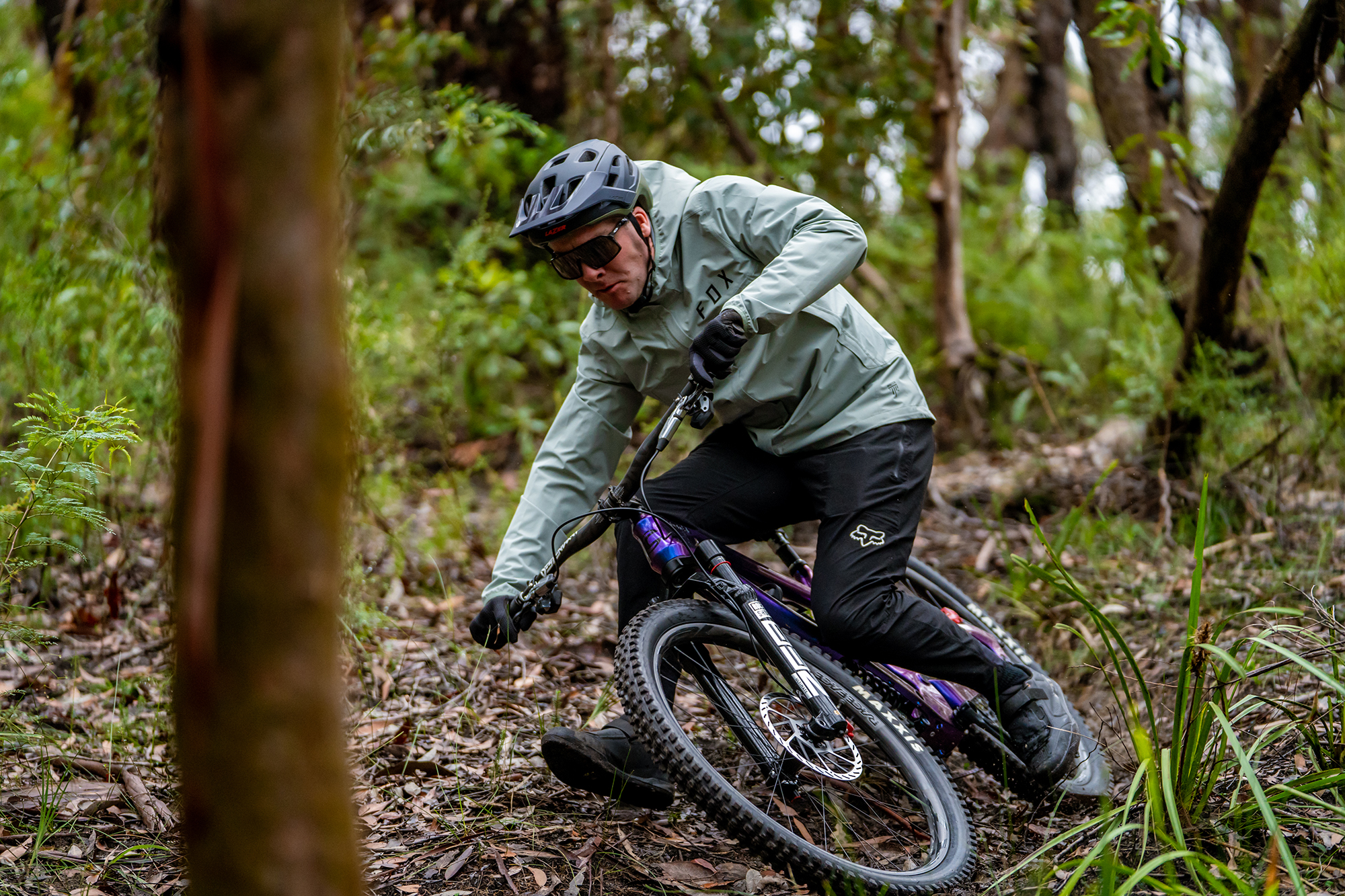 Whilst performance and reliability of RockShox previous generation of suspension forks and rear shocks left very little to be desired, somehow RockShox have managed to up the ante across the board with their new MY23 range. As we mentioned above there is a ton of new thinking and redesigns that have gone into the new forks and rear shocks. Everything has quite literally been redesigned from the ground up. But as we have discovered first hand out on the trails during the past couple of weeks, the performance gains in the new forks and rear shocks cannot just be credited to one new feature or another, rather we feel the performance gains are due to the sum of many new features and systems working together. To explain in more detail we'll now focus on the features that we feel are the most significant new changes that are found on and inside the new forks and rear shocks. 
Charger 3 Damper 
The Charger 3 Damper is the real 'game changing' feature that you'll find inside all 3 of the MY23 fork families. The design of the Charger 3 Damper manages to do something RockShox have never quite delivered before, nor any other brand effectively, and that is to allow the 'High Speed Compression' adjustment and the 'Low Speed Compression' adjustments to work independently from one another (usually in a fork if you adjust the high-speed compression is messes with your low speed compression settings and vice versa). In our opinion the latest iteration of the successful Charger damper has made some considerable gains over the previous version. Most notably from a trail feel point of view is the separation of the high and low speed adjustments within the shim stack. This gives you a far better feel of what the adjustments do independently of each other, making it easier to tune in your perfect setup without questioning if you could feel that last click of adjustment or not!
ButterCups
This new addition inside the forks may be small in stature, but mighty in their effect on blocking out trail feedback! These small assemblies on the bottom of the damper rod and air shaft house rubber vibration dampeners, virtually eliminating any vibrations that are forced into the fork from the chatter below. This may seem a little gimmicky at first, but I've been riding with these on and off in the Flight Attendant bike since January and these are the real deal when it comes to keeping the front of the bike feeling smooth in the hands.
DebonAir+ air spring
Leaving no leaf unturned in their quest to create the best performing fork range possible RockShox have also redesigned their air spring side of the fork. And just like the Charger 3, the newest edition of DebonAir spring has some awesome new features over its predecessor. With RockShox reducing the travel options on its fork models to be more precise in their offerings, they have been able to fine tune the positive and negative chamber sizes to better suite the applications. Once again we see reduced friction throughout, but mostly far better tune-ability.
Pressure relief valves and new lower leg chassis
Whether it's because of an increase in altitude or just super rough runs and turbulent air, all forks build up an amount of positive air within the lowers, which is trapped by our wiper seals. Being able to release this air keeps the initial part of the stroke feeling like butter, fresh off of the service bench.
Ultimate Bushing Package
This might not seem important to a lot of people, but it could be the biggest performance and "feel" improvement on the whole range. Once again, with RockShox moving toward less travel options for the Pike, Lyric and Zeb they have been able to space and size the bushings for better not needing to potentially accommodate such a wide range of travel. The tolerances you will find between the bushes and stanchions are going to be far more precise as you would expect from a top tier fork, meaning a reduction in friction and potential play between the two.
Maxima Plush Dynamic Suspension Lubes inside
Any time suspension fluids are redeveloped there are several aspects that are improved upon, obviously how slippery it is, reducing friction between stanchions and bushes. How well it sticks and stays on the stanchions and bushes to keep them sliding nice. Also how well it deals with heat, so that the viscosity stays consistent. This is critical to how smooth and supple the fork feels, the new dampener, air shaft and bushes can be as low friction as they like, but if the system isn't well lubricated it's all for nothing.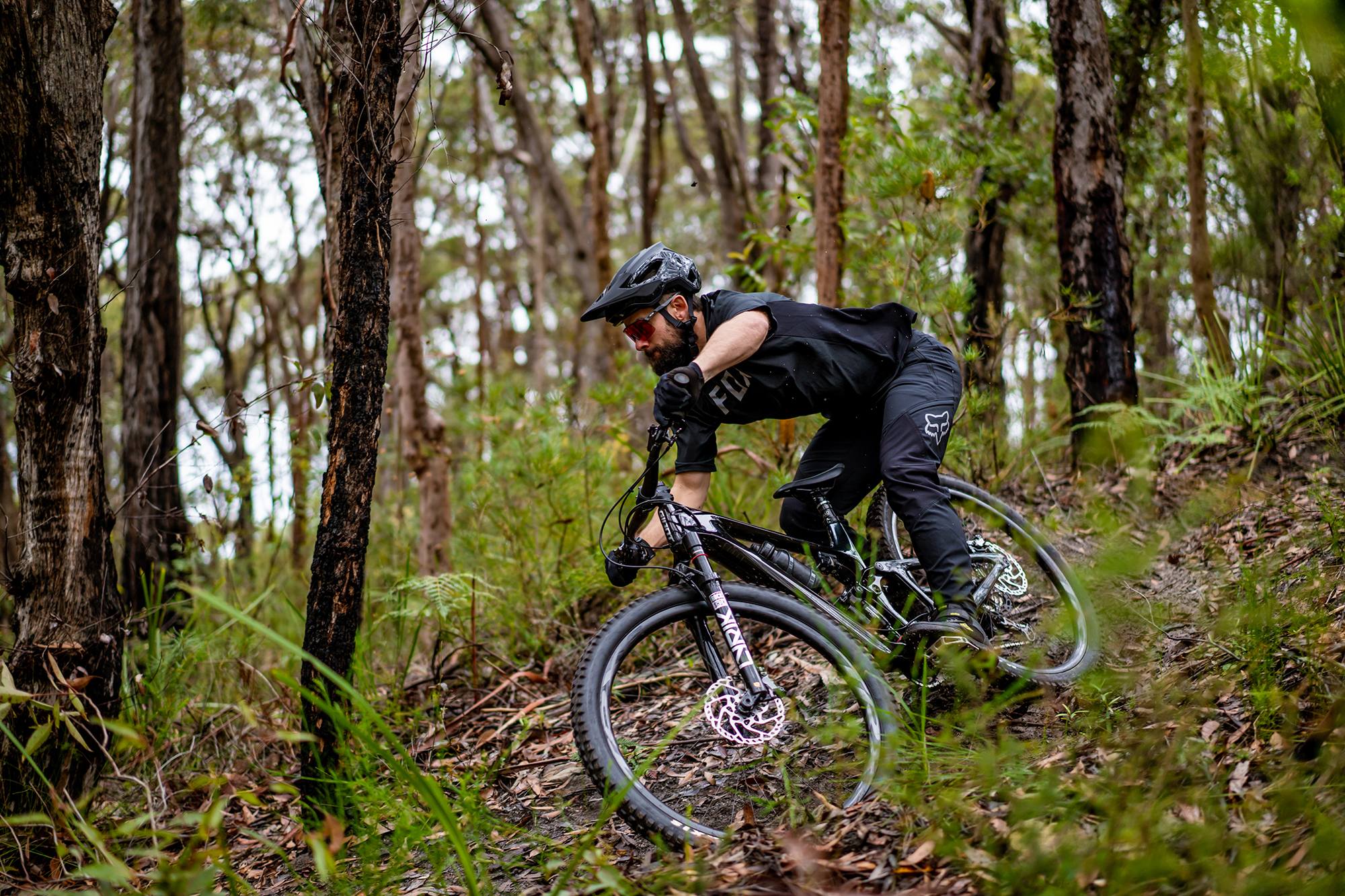 Instantly the new Ultimate line up proves it's namesake out on the trail. The redesigned Lyric offers improvements on all fronts, a new chassis offers better trail feel and an unrivalled supple feel thanks to the way that the forks are being assembled around the bushes, plus the new lube oil. The new addition of Butter cups take away so many of the small frequency vibrations from your hands and the front of the bike in general! Both the new Lyric Ultimate and Super Deluxe ultimate have much more usable high and low speed compression adjustments. These are now more independent from each other, making tuning easier from the jump too! An addition of hydraulic bottom out on both the air and coil Super Deluxe is a god send! Take the pressure off (pun intended) the air side of the shock to supply the support at the bottom of the stroke."
Key feature updates to the rear shock family:
RC2T Damper
Similar to the improvements that RockShox have delivered with the Charger 3 damper inside the new fork range the clever engineers over there in Colorado have also come up with a stella new version of the rear shock damper system. The Super Deluxe has now stepped into the realm of having both high and low speed compression adjustments externally. Just like the new Charger 3 fork dampener, the RC2T has both of these adjustments independent of each other. So adjustments to high speed will not affect low speed and vice versa. This makes it so much easier for anyone to get a good feel of what the adjustments are actually doing.
DebonAir+
An exciting and not yet seen feature of the new Deluxe line up is the addition of aircan options. There are now linear and progressive aircans, making tuning for the individual bike/linkage and rider preference so much easier and optional. There is also still a MegNeg option on the cards too.
Hydraulic Bottom-out
Available as an option, there is a metered hydraulic bottom-out on both the air and coil shocks which is adjustable on the coil. On the air shocks, this means that we can rely on the hydraulic side of things to assist with bottom out control rather than compensating with volume tokens and air, playing a compromise is no longer needed on this front. The coil shocks used to rely simply on the progression of the spring rate within the suspension linkage to provide any bottom out control, now having far mor control with it adjustable within the shock, once again being able to fine tune it to the rider or the bikes perfect setup. [R]