(Our scene opens with the sound of a phone ringing at an office in Colorado Springs, USA)
RockShox: Thanks for calling the suspension department, how may we direct your call today?
Sam Hill: Yeah, yeah, G'day mate, it's 3 x EWS Champion Sam Hill here. I need a favour?
RockShox: Your Royal Highness! Of course anything you need, how may me help? 
Sam Hill: It's time for a new fork. Make it stiffer, smoother, stronger and faster! 
RockShox: Yes sir, yes sir, we'll get to work on it straight away.
Sam Hill: Hangs up phone and cracks open an ice cold can of Monster.
(1 year later) 
RockShox: Introducing the all-new ZEB!
With it's 38mm stanchions, brand new chassis, brand new crown design and beautifully refined internals, Zeb is a fork that has been tailor made for the crazy speeds and burliness of Enduro racing.
Zeb is a truly cutting edge fork in every sense of the word, it's an extremely capable fork and a perfect match for the latest generation of long travel all-maintain bikes. Zeb slots into RockShox's line-up between BoXXer and Lyrik and it really blurs the gap between those 2 forks. Zeb shares the ride character of a purebred DH fork, yet it manages to maintain that lightweight 'playfulness' of a single crown fork.  Zeb is available in both 29" and 27.5" wheelsize, with travel ranging from 150mm all the way through to 190mm, and yes of course it's also offered with a range of different offsets.
Photos + Video // Matt Staggs Visuals  Rider // Blake Nielsen
"Literally within the first 200 metres that I rode the Zeb along my regular testing track I noticed a vast difference between this fork and any other single crown fork that I have ever ridden! The main objective of the Zeb was to increase stiffness with the new chassis, RockShox have succeeded greatly.  The new Zeb has increased stiffness in all direction, this translates to a far more planted feeling from the front of the bike, particularly on rough and often unpredictable sections of track. All of those consecutive, large compressions become much easier to control and there is no feeling of the front wheel tracking away, the attitude of the bike is solid and continues on whatever path you're aiming it at in the same way a triple clamp fork does." 

– Blake, [R]evolution Test Pilot
One of the main considerations when developing Zeb was to make the fork as torsionally stiff as possible so that when the rider is pinning down a rough section of trail the fork will 'track' with confidence rather than getting deflected and pinging around all over the place. Essentially, behaves in much the same manor as a triple crown DH fork. The Zeb is over 22% stiffer than the latest generation Lyrik, which is by no means a flexy fork to begin with. Remember, the latest generation Lyrik is the exact fork that Sam Hill and Co have been racing the EWS circuit on last season! RockShox achieved the stiffness gains in a number of different areas; they refined the fork's lower leg chassis, they developed a new beefy crown design (hollow alloy) and of course they've gone and utilised those large diameter 38mm stanchions.  
"The more I rode the fork what really became noticeable was how much less input I had to make to keep the bike to stay on my desired line and when I did need to adjust my line the effort that went into that was very direct. These changes in the chassis of the fork, along with some updates to the DebonAir spring turn the confidence level up to 11 on the send-o-metre! Honestly for aggressive riding I think it will be very hard for me to go back to any other fork. The new RockShox Zeb is THE fork!"  – Blake, [R]evolution Test Pilot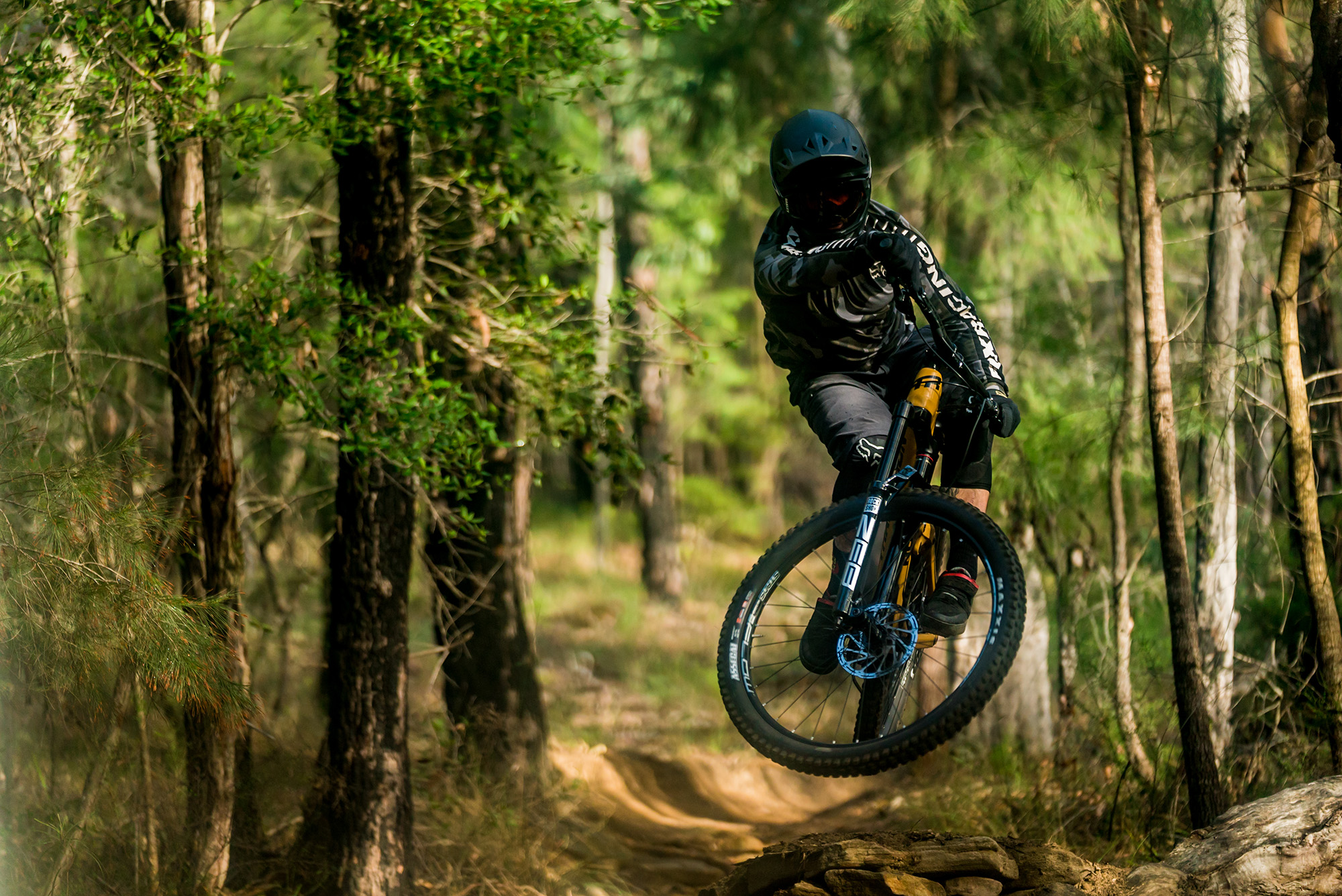 The new Zeb feels incredibly plush throughout its travel. This has been achieved  via a Charger Damper 2.1 as well as a brand new DebonAir air spring. Similar in character to the DebonAir air spring which RockShox released inside the latest generation Lyrik, Pike, etc, a couple of months ago, the new Zeb has been designed to predominantly ride 'higher' in its travel. In keeping with the 'burliness theme' you'll also notice that the Zeb feature a 200mm direct mount brake mount which means either a 203mm rotor or mega 220mm are the only options. There will be 4 models of Zeb offered here in Australia. Let's get the lowdown on the complete Zeb family
ZEB ULTIMATE
RRP: $1799.95
SPECIFICATIONS
WHEEL SIZE: 27.5″, 29″
TRAVEL: 160mm, 170mm, 180mm, 190mm
DAMPER: Charger 2.1 RC2
OFFSET: 38mm (27.5″), 44mm (27.5″, 29″)
UPPER TUBE: 38mm
WEIGHT: 2200g
FEATURES
New 38mm chassis for increased stiffness and rider confidence.

Highly-tuneable DebonAir air spring offers a buttery smooth feel off the top and maintains a higher ride height for increased confidence in steep terrain.

Our highest performing Charger technology. Charger 2.1 RC2 damper features independent high and low speed compression with rebound adjustment – designed to reduce hand fatigue and fight unwanted friction, the Charger 2.1 damper increases confidence and control over every trail.

Ultra-low friction SKF wiper seals provide long-lasting fork performance and improve overall suspension feel.

Maxima Plush damping fluid reduces friction and silences damper noise

Available in the Signature Colorway Slab Grey or Ultimate High Gloss Black with foil graphics

Short fender compatible
ZEB SELECT
RRP: $1399.95
SPECIFICATIONS
WHEEL SIZE: 27.5″, 29″
TRAVEL: 160mm, 170mm, 180mm, 190mm
DAMPER: Charger RC
OFFSET: 38mm (27.5″), 44mm (27.5″, 29″)
UPPER TUBE: 38mm
FEATURES
New 38mm chassis for increased stiffness and rider confidence.

Highly-tuneable DebonAir air spring offers a buttery smooth feel off the top and maintains a higher ride height for increased confidence in steep terrain.

Charger Technology – The Charger RC damper features easy to adjust low speed compression and rebound.

Ultra-low friction SKF wiper seals provide long-lasting fork performance and improve overall suspension feel.

Maxima Plush damping fluid reduces friction and silences damper noise

Short fender compatible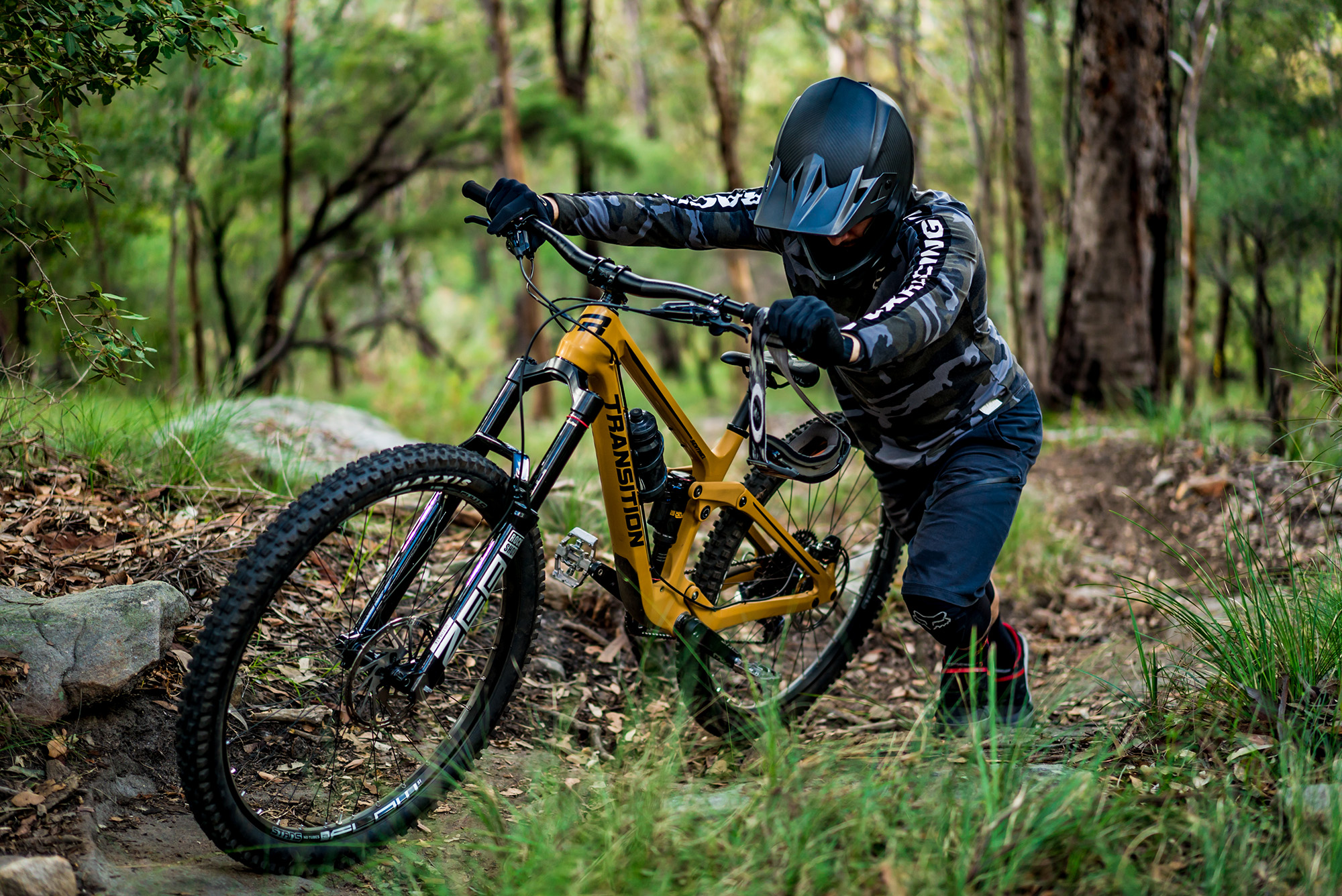 ZEB
RRP: $1199.95
SPECIFICATIONS
WHEEL SIZE: 27.5″, 29″
TRAVEL: 150mm, 160mm, 170mm, 180mm
DAMPER: Charger R
OFFSET: 44mm
UPPER TUBE: 38mm
FEATURES
New 38mm chassis for increased stiffness and rider confidence.

Highly-tuneable DebonAir air spring offers a buttery smooth feel off the top and maintains a higher ride height for increased confidence in steep terrain.

Charger Technology – The New Charger R damper features factory tuned compression with easy to adjust rebound

Ultra-low friction SKF wiper seals provide long-lasting fork performance and improve overall suspension feel.

Maxima Plush damping fluid reduces friction and silences damper noise

Short fender compatible
ZEB – DUAL POSITION AIR (e-Bike specific)
RRP: $1399.95
SPECIFICATIONS
WHEEL SIZE: 27.5″, 29″
TRAVEL: 150mm / 180mm: 30mm Travel Adjustment
DAMPER: Charger R
OFFSET: 44mm
UPPER TUBE: 38mm
FEATURES
New 38mm chassis for increased stiffness and rider confidence.

Charger Technology – The New Charger R damper features factory tuned compression with easy to adjust rebound.

Dual Position Air spring allows riders to adjust the fork between two distinct travel positions. With the turn of a knob, adjust from 180mm of max travel to 150mm minimum travel.

Ultra-low friction SKF wiper seals provide long-lasting fork performance and improve overall suspension feel.

Maxima Plush damping fluid reduces friction and silences damper noise

Short fender compatible

eMTB endorsement decal