Have you ever wondered about the process involved in manufacturing high-end mountain bike tyres?
We're talking about an incredibly complex series of design and engineering processes, all of which need to harmoniously overlap, and ultimately each step needs to be precisely executed in order to achieve the highest levels of quality to create a tyre that delivers the rider maximum performance. Now if all that sounds like a pretty big deal that is because it is!
To learn more about the process of making mountain bike tyres, with thanks to our long-term partners over at KWT, who have been distributing and representing Maxxis tyres across Australia for over 15 years, [R]evolution Magazine recently got the opportunity to talk with Ryan Huang, the Deputy International Sales Manager of the Bicycle Division at Maxxis International. As you're about to discover, Ryan gave us a huge amount of insight to the tyre manufacturing process. And in particular we focused much of the conversation around how Maxxis developed their newest gravity tyre named 'Assegai'. Of course, they did also have the help of a certain 3 x World Champion, 3 x World Cup Champion, the most dominant downhill  racer  in  World  Cup  history! To learn more, read on…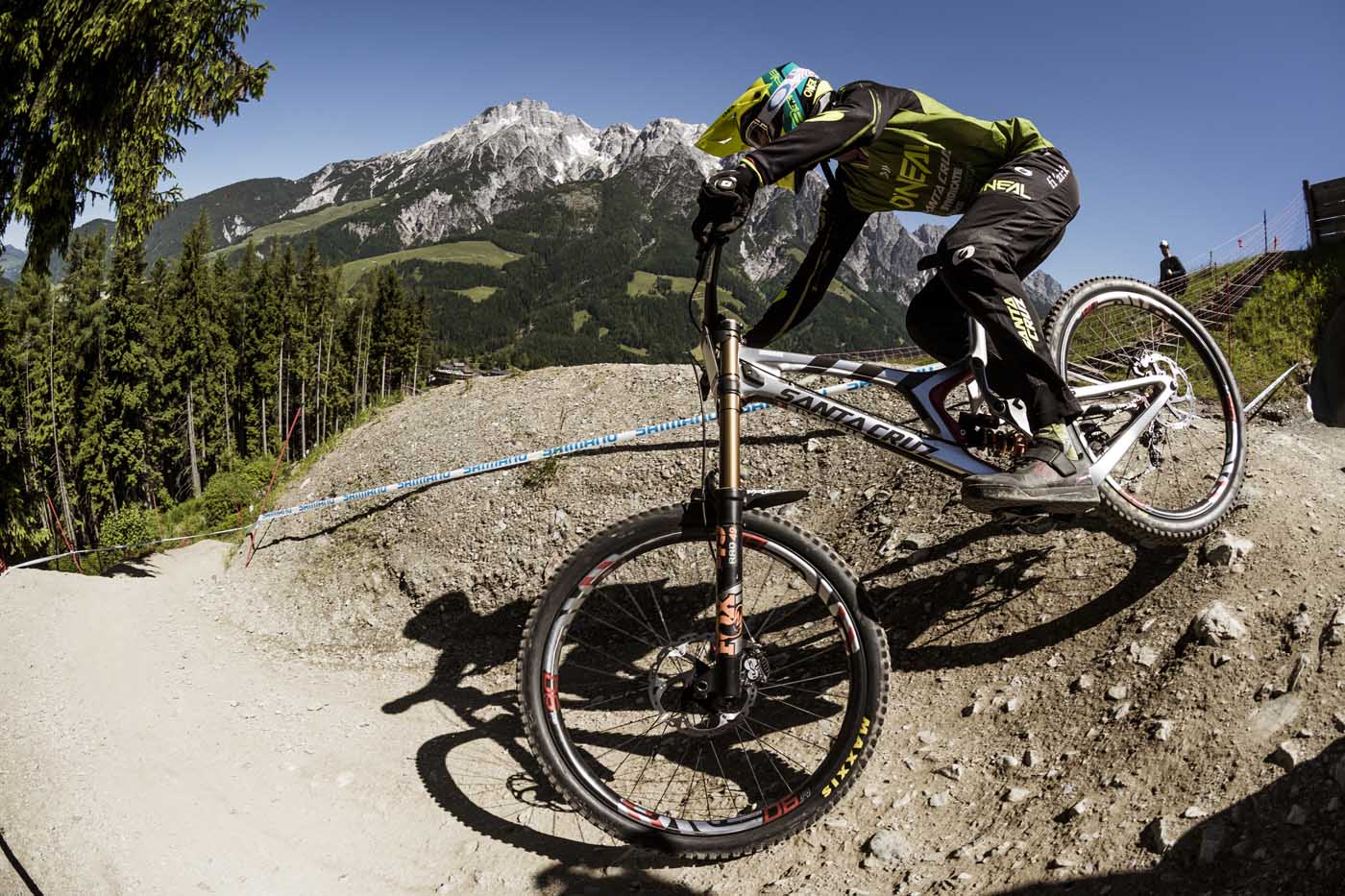 "My idea was to design a tyre around some of Maxxis' iconic tread patterns. I started in the center by combining the Minion DHF and the Minion DHR II. The reasoning behind this was I felt the surface area of the DHF rolls well and gives you a good footprint on hard-pack, greasy turns as well as confidence on wet roots and rocks. The DHR II added faster rolling speed and more aggressive braking. Then I worked on the 'extra' tooth to give you more support when leaning the bike over so there's a consistent feel all the way onto the side knobs. And that leaves me talking about my all-time favorite tyre the High Roller. Maxxis engineers and I came up with a remodeled High Roller side knob with very similar characteristics to the original. But with the support the extra tooth gives you, you have the ultimate wingman when cutting hard on a flat turn. Finally, I took the height of the knobs from the Shorty. The knobs are well supported, so the extra height aggressively bites into loam and dry, dusty conditions."

Greg Minnaar
[R]evolution: The Assegai is the first signature MTB tyre from Maxxis in a long, long time. You guys boast a huge roster of professional race teams and riders, what was it about Greg Minnaar that made him standout as the perfect candidate for a next signature model? 
Ryan: It all began back in 2016 at the Mont Sainte Anne round of the World Cup DH. Myself and the team from Maxxis were talking with a lot with riders about how our tyres were performing and things that they'd like to see changed, etc, and it was during this time Greg suggested there's a gap in the market for really aggressive DH tyre that cornered really well. He wanted to share his knowledge and wealth of experience so we got talking and it wasn't long after that we decided to work with this legend on the new tyre project. Since it had been a long time since Maxxis launched a signature tyre I really wanted to get this off the ground and make it happen. Because Greg is the complete DH athlete and can ride and tackle pretty much any condition and had been riding Maxxis for years it was obvious he was the perfect candidate for Maxxis to team up with.
How long was this project running behind the scenes to develop the Assegai tyre with Greg before the tyre was finally ready to launch this year?
It was about one and a half years in the pipeline from when we first discussed the possibility of a new tyre with Greg and had our first chat to when we actually did the global launch of the Assegai at the 2018 Sea Otter Classic a few months back.
When your team first sat down with Greg and asked him what he wanted in his ultimate tyre what was some of the feedback he gave? 
Greg said he wanted a tyre that corned better in certain conditions like he had back home; loose over hard conditions. A tyre that was aggressive and cornered really well.  So after speaking more with Greg we decided to move forward on working with him on the new tyre.
At that point Greg had been racing and winning on Maxxis tyres for a long time so he must have had his favourite, or his 'go to' tyres within the existing range. Did you guys essentially take Greg's favourite elements from a few of those tyres and essentially morph them together to create the Assegai?
Well yeah Greg is really familiar with Minions and Shorty's and has been running Minion DHRII on both front and back for extra grip as his go-to setup. Greg knew what he liked most about each tyre and relayed that back to the R & D department. This began the process of conceptualizing a tyre that was perfect for what he was looking for.
=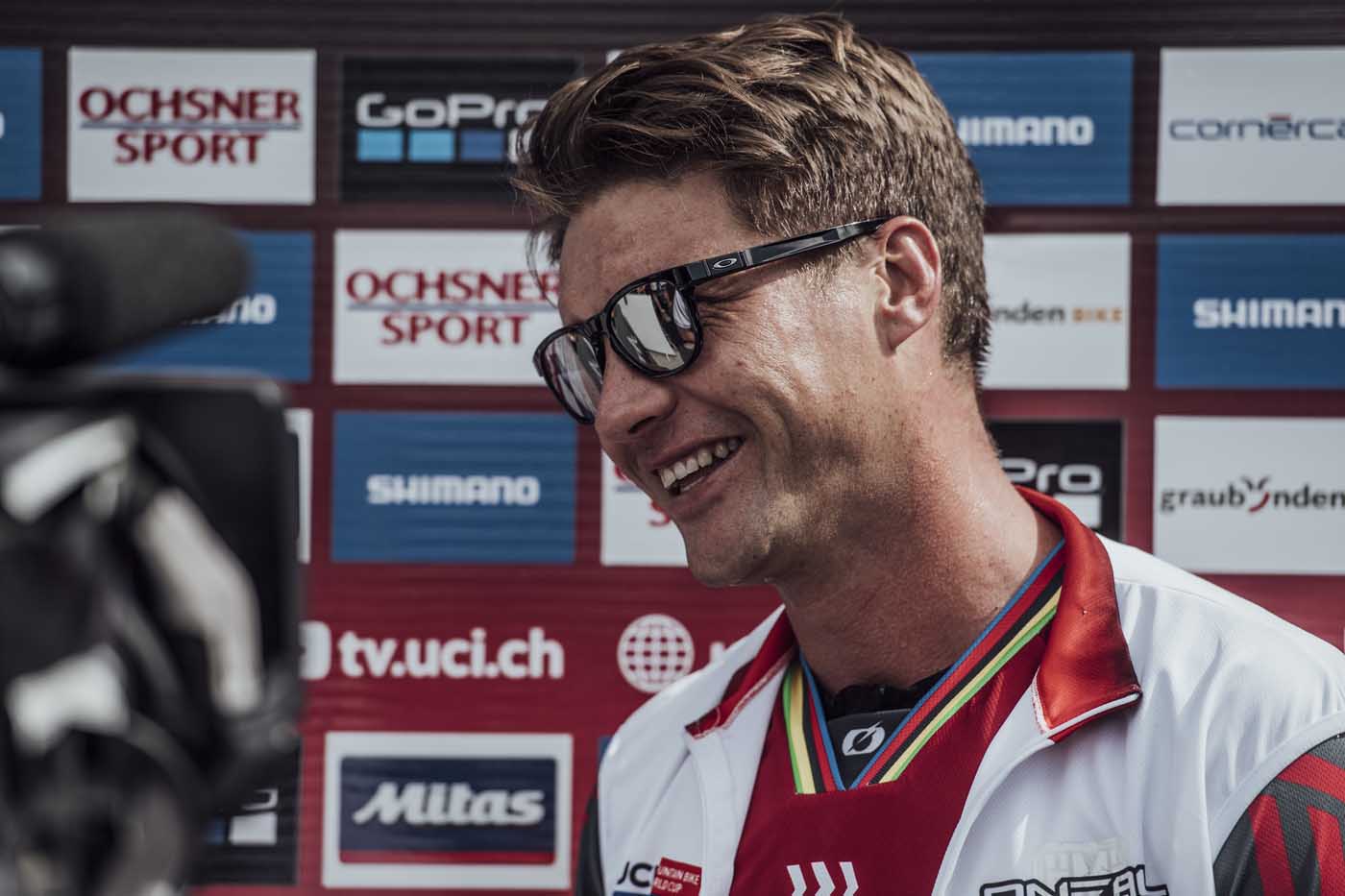 "And that leaves me talking about my all-time favorite tire, the High Roller. Maxxis' engineers and I came up with a remodeled High Roller side knob with very similar characteristics to the original. But with the support the extra tooth gives you, you have the ultimate wingman when cutting hard on a flat turn. Finally, I took the height of the knobs from the Shorty. The knobs are well-supported, so the extra height aggressively bites into loam and dry, dusty conditions."

Greg Minnar
With all of the debate going on right now about wheel sizes and standards that are currently being used with rims and wheels, is it tough for tyre brands to know what size and width tyres to invest your resources into developing right now?
Yes totally, it can be difficult for sure but we are there to listen to the market so the more we do that the more we can make tyres that riders want. So right now we understand that the market is really leaning towards wide trail. We feel confident 2.5 and 2.6 will be where the market is going for a lot of riders. We also know reliability is a big concern so we have launched the DD casing and soon will release a new Casing called EXO +.
The Assegai is currently being offered in both 29'er and 27.5" sizing, and in just the one width option of 2.5". How did you guys come to settle on those numbers? Was it Greg's choice to run with a 2.5 inch width?
Greg really led the design process and wanted this tyre to be 2.5 inch for extra grip. What Greg asked for, Greg got!
As you would expect being the signature tyre of the most winningest DH rider of all time, the Assegai has been designed very much as a DH race tyre using the latest Maxxis technology. Can you go over some of the technology that makes up this tyre?
So the Assegai was launched using one of our more recent technologies which are DH Tubeless ready and this is something we really wanted to promote. So basically DH Tubeless Ready uses all the same features of our standard DH tyres like a Dual Ply 60 TPI sidewall for extra strength, butyl inserts to help with sidewall stability and 3C Maxx Grip rubber compound for extra grip. But being tubeless ready means the tyre is more reliable particularly at lower pressure and in tubeless setups. The bead is designed specially to seal better with tubeless rims and the internal casing of the tyre is engineered to be used with all sealants. On top of that the tyre is lighter by about 100g a tyre depending on model and also easier to store and carry to races. Because of this we decided to launch the Assegai in this spec first so people can experience the benefits of DH tubeless.
Do you think in future might we see the Assegai offered in some other sidewall and casing options which would open it up for trail riders, etc? 
Yes for sure, Maxxis will release the Assegai in the future in a Double Down and EXO 3C Casing. We think the Double Down (DD) casing with two layers of 120 TPI will be a hit also because Double Down is ideal for what this tyre is intended for which is riding tough and fast and cornering hard but being a bit lighter than DH Tubeless Ready.
What is the catalyst when deciding to launch a new tyre or tyre technology?
Well actually one of the elements of the Maxxis company philosophy is respect – so we understand we must listen and respond to the market more so now than ever. This has really been our goal for the last few years trying to attend as many events and obtain as much data as possible. We tell our departments, even distributors, to share as much information about the markets as possible. We want to know what is happening right so we can improve what we are doing. If there's a need in the market we want to know about it and respond to it.   When we have the information, then we can decide on what to do, whether make a new tyre or improve upon an existing technology.
So once you've deciding on launching a new technology or new tyre how do you guys then turn that idea into a reality?
So we have many specialists which we use. For example, when making a new tread design we have engineers who have a lot of experience in understanding how certain treads and tyre lug dimensions respond in certain conditions. We use this information and simulation programs to help us design tyres for the market. We also have rubber specialists who have advanced knowledge in durometers – this has helped Maxxis lead the way in rubber compound technology, not just in downhill but also all mountain and cross country also.
After that, what is the first step of the manufacturing process?
Once we know the design and model for the tyre the production process is still very much a hands-on process. There are many steps involved and it takes about 9-12 months from when we start to make a tyre to when it is finished and ready to be shipped. There are so many steps but I can outline the 9 main steps for you:
First we mix the rubber which is done at a separate factory, and we have many different rubber types as you know, and ship it to assembly line

Second we start with choosing the casing. For example; 60 tpi, 120 tpi, 170 tpi etc, and cut it to size to suit the tyre.

The amount of rubber required and type of compound is then extruded and pressed against the extrusion dies at high pressure under heat so we have the rubber we need and the casing vulcanized together.

We then lay down the bead to the tyre, so either Kevlar, Tubeless ready, Carbon Fibre, or Wire

Then we add the different size wall technology like EXO, DD, Butyl inserts, SilkShield, etc.

We then apply labelling (decal / hot patches) on the sidewall.

Then comes the curing which is used to give the tyres final shape and press in the tread pattern – this is done with larger machines under high pressure and heat

Quality control – All inspected by hand

Header carded and packing – ready to ship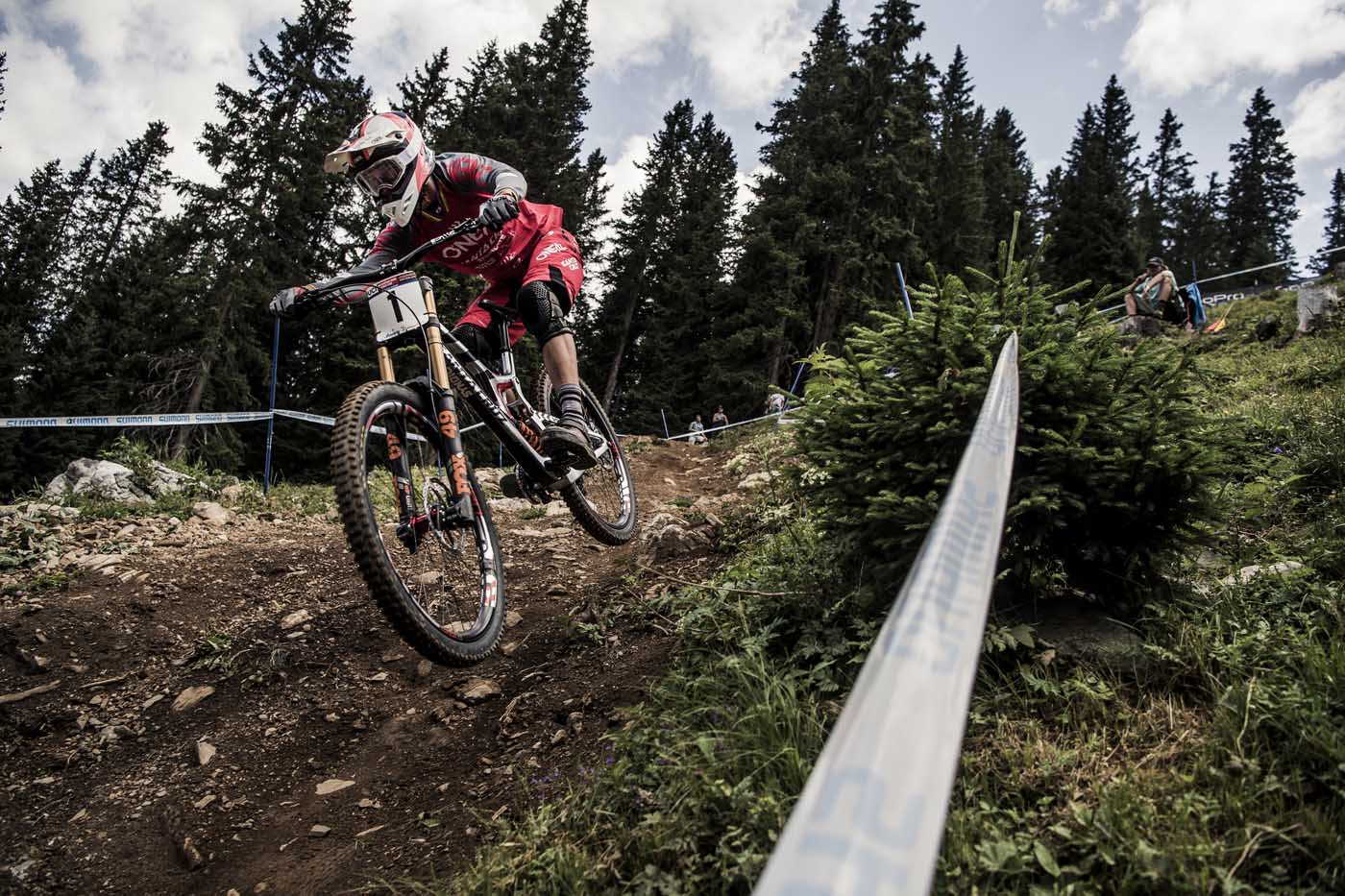 Obviously, you guys have a huge amount of different rubber compounds at your disposal which you can incorporate into any given tyre. Can you please give us some insight into the testing that you conducted with Greg before you guys were able to make the decision to go with 3C MaxxGrip as the perfect rubber option for the new tyre?
When we spoke to Greg about which compound to use we had only one answer, Maxx Grip. Greg was really familiar with our compounds and knew 3C MaxxGrip was the only way to go for this tyre as MaxxGrip is a Premium DH Specific compound and the Assegai was a premium race tyre.  So that was pretty simple. Actually we have 3 different types of 3C compounds. So the lower the durometer then softer and grippier the rubber is.
Is it possible to give us some idea of how much liquid rubber actually goes into each tyre? Are we talking a couple of hundred mill, or a full litre?
That's a hard question because the rubber we see is never in liquid form and also it depends on the tyre and which model. If we were to use the Assegai as an example, well actually 65-70 percent of a tyres weight is made up of the tread compound, not including the rubber on the sidewall casing. So I guess because rubber has a higher density than water so I'm not sure perhaps 500ml or maybe more but don't quote me on this one 
Since you guys launched the tyre what has the response been like from riders that have had a chance to experience it so far?
Well we recently went to the events in Fort William and Leogang where we noticed more and more riders on the Assegai. For example Greg Minnaar's team mate Loris Vergier, Dean Lucas from Intense Factory Racing and Brook MacDonald from MS Mondraker (to name a few) all use the Assegai in the races and really liking it. For Greg Minnaar, his ideal all-around DH tyre that will bite in the dust, have enough foot print for damp hard pack, that can mash over rocks and predictable over the roots.  The Assegai is exactly the one he has been looking for.
The Maxxis brand has been manufacturing performance tyres for a wide range of applications for over 50 years! When did you guys first get into the bicycle game?
Maxxis is a brand owned by Cheng Shin Tyres or CST. Last year CST celebrated their 50 year anniversary having first made bicycle tyres in 1967. Today CST is the largest manufacturer of bicycle tyres in the world. In 2002 Maxxis opened its US headquarters in Suwanee, Georgia United Sates.
Your roots as a company have always been Taiwanese based. You must be incredibly proud of the success that the brand has built, taking on all of those massive tyre brands from Europe and America, and often leading the way in terms of technology and performance as you have once again proven right now with the new Assegai tyre?
For sure I am very proud of Maxxis and the success we have had. But a lot of our success has come down to team work – the collaborative efforts with our North American Head Quarters and their marketing department and also the R & D and Engineering department of Taiwan. This has really helped Maxxis. The next step will be our European office which will be opening soon.
Thank you for taking the time to talk with us today Ryan. We're looking forward to spending more time test riding the new Assegai tyre out on our local trails.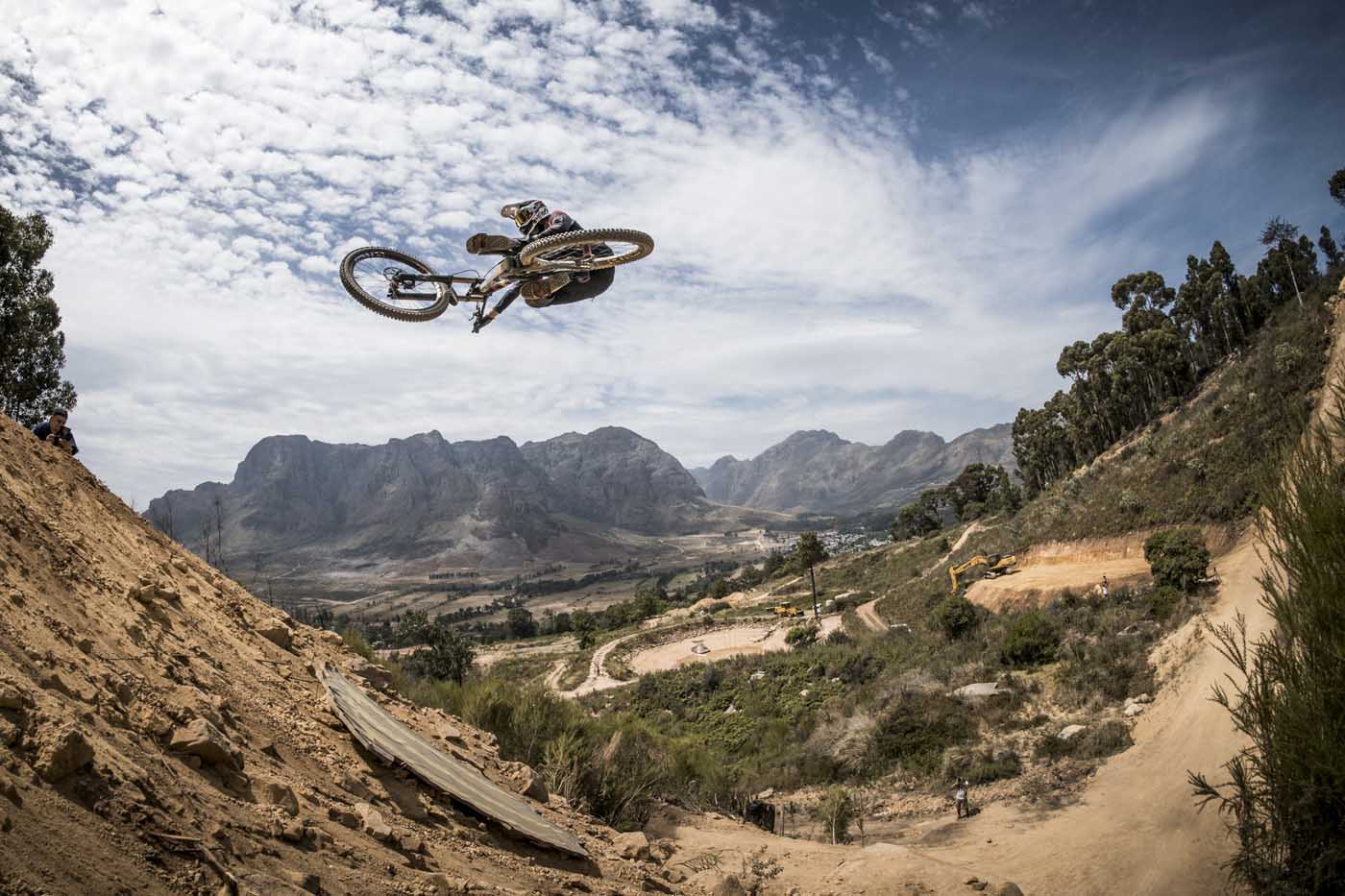 "When I named the tyre I wanted something  that  sounded  sharp  and  aggressive,  and  that's  how  I  ended  up  calling  my  tyre  the  Assegai!  The  Assegai  is  a  traditional  Zulu  warrior  spear,  the  Zulu  being  the  traditional  tribe  of  KwaZulu  Natal,  the  region  of  South  Africa  where  I  was  born  and  raised."

Greg Minnaar