Wade Simmons has been in the freeride game since the beginning. He's left his mark on our sport through an extensive catalogue of images and video segments, showcasing his creative ability to conquer any line with unmistakable style.
Simply put, Wade's career has been driven by his desire to do something different. While watching the old footage of himself riding in The Moment, he couldn't help but get nostalgic about the bikes that helped shape his career.
Bikes like the Pipeline, Switch, RMX, RM7, and RM9 were the tools of Wade's trade. To him, these were the bikes that had soul. The "Thrust Link", "NE 3", and "3D Link" were some of the iconic technologies that made these bikes special.
Wade is what we call an "ideas man." Fueled by Wade's creativity, Rocky Mountain Bicycles decided to build a very special bike, founded on nostalgia and designed to modern day standards."Tapping into some of his old favourite lines, this is a story of Wade Simmons' Pipedream.
Gussets and linkage plates were an iconic look of the early 2000's. Riders like Wade were beginning to push mountain biking in a new direction, and the frame designs were changing to meet their demands. From 49mm straight head tubes to adding extra gussets for flair, the Pipedream embodies the classic spirit of freeride.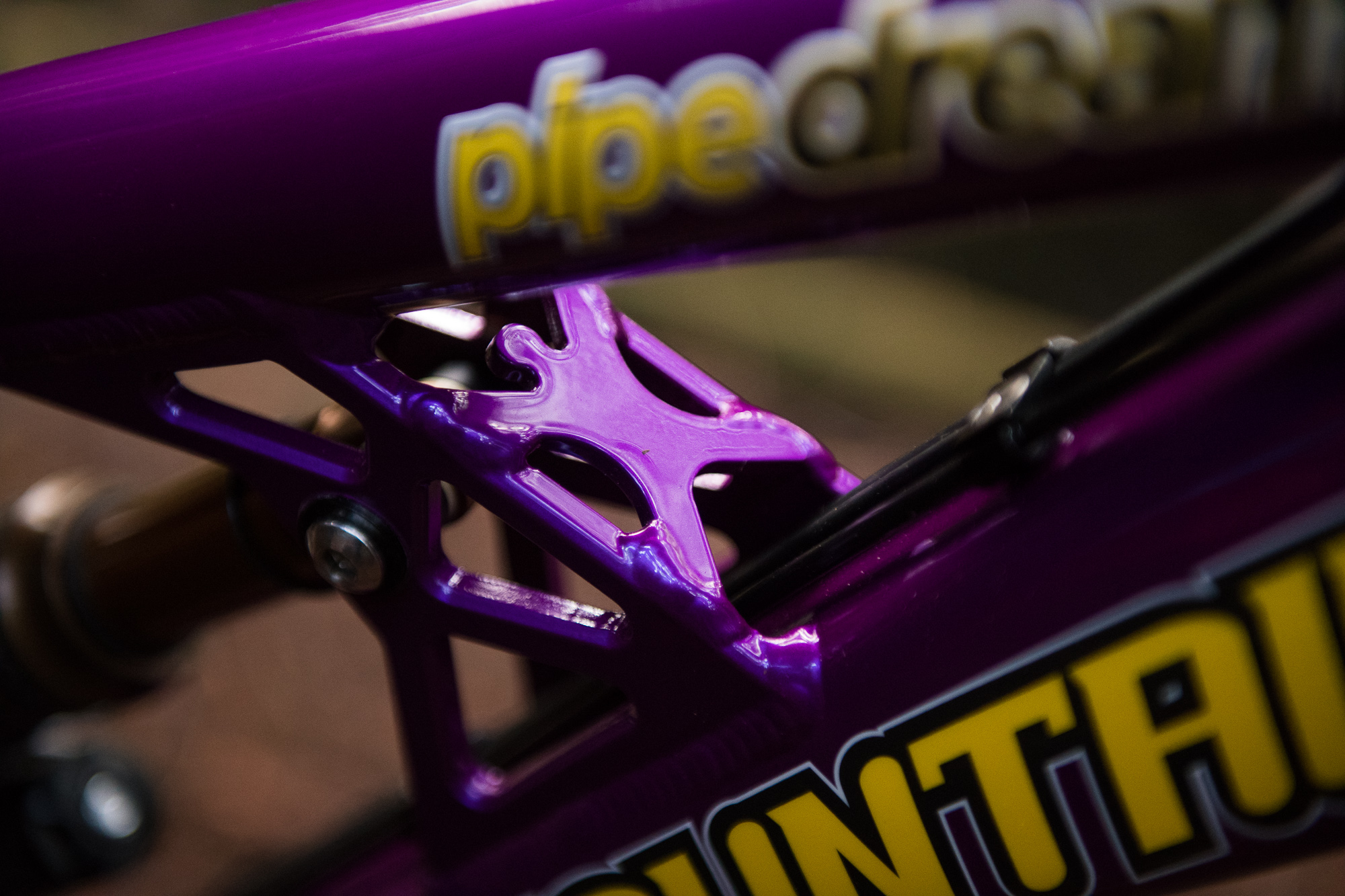 Many of the early Rocky Mountain freeride bikes had a feature that allowed you to mount the rear shock in 3 different locations. This was known as "NE 3," and required a plates on either side of the shock with a cross-brace to stiffen everything torsionally. While having a bit of fun with cross-bracing designs, the NE 3 Man was born.
The 3D Link was a CNC milled feature on our full suspension bikes of the late 90's and early 2000's. Platforms like the Element, Edge, and Slayer all had versions of the 3D Link, which made it a natural addition to Wade's Pipedream.
The Rocky Mountain Bicycles Development Centre is located at the foot of Vancouver's North Shore mountains, and is home base for all of our product development. It's here that we weld our prototype frames, test new ideas, and fine tune the details. Long time Rocky Mountain Bicycles welder Al Kowalchuk worked on this custom project, delivering an incredible finished product.

Rocky Mountain Bicycles is proud to have been involved with the feature film, The Moment. We would also like to say a huge Thank You to Wade Simmons for his continued inspiration and dedication to freeride mountain biking.