The latest project from downhill rider Gee Atherton pitted him against an old quarry in Wales, and the resulting video shows just how gnarly he is!
Gee Atherton is rightly regarded as one of the best downhill mountain bikers of all time. An overall UCI World Cup winner, two-time world champion and multi-World Cup event winner, there's not a lot he hasn't achieved during his near-two-decade professional career.
But Gee doesn't preserve himself solely for race weekends and their sometimes manicured, bike park-built courses. The 36-year-old Brit has tackled some of downhill's rawest and gnarliest lines over the years – most notably securing second place at
Red Bull Rampage
in 2004 and 2010 – and the iconic event he helps organise and won in 2018 isn't called
Red Bull Hardline
for nothing.
With the
off-season currently extended until June
at the very earliest, Gee has turned his attention to some mountain projects. His latest, The Slate Line, ups the ante from December 2020's
The Ridgeline
, and sees him take on what he describes as a "more natural" course.
Filmed in Wales just up the road from Dyfi Bike Park (designed by Gee's brother, Dan) it sees Gee descending a mountain of slate in the disused Wincilate quarry. As the surface shifts beneath his wheels, and obstacles take him via huge vertical drop-offs, cliff edges and mine shafts, there really is no room for error on his white-knuckle descent to the valley.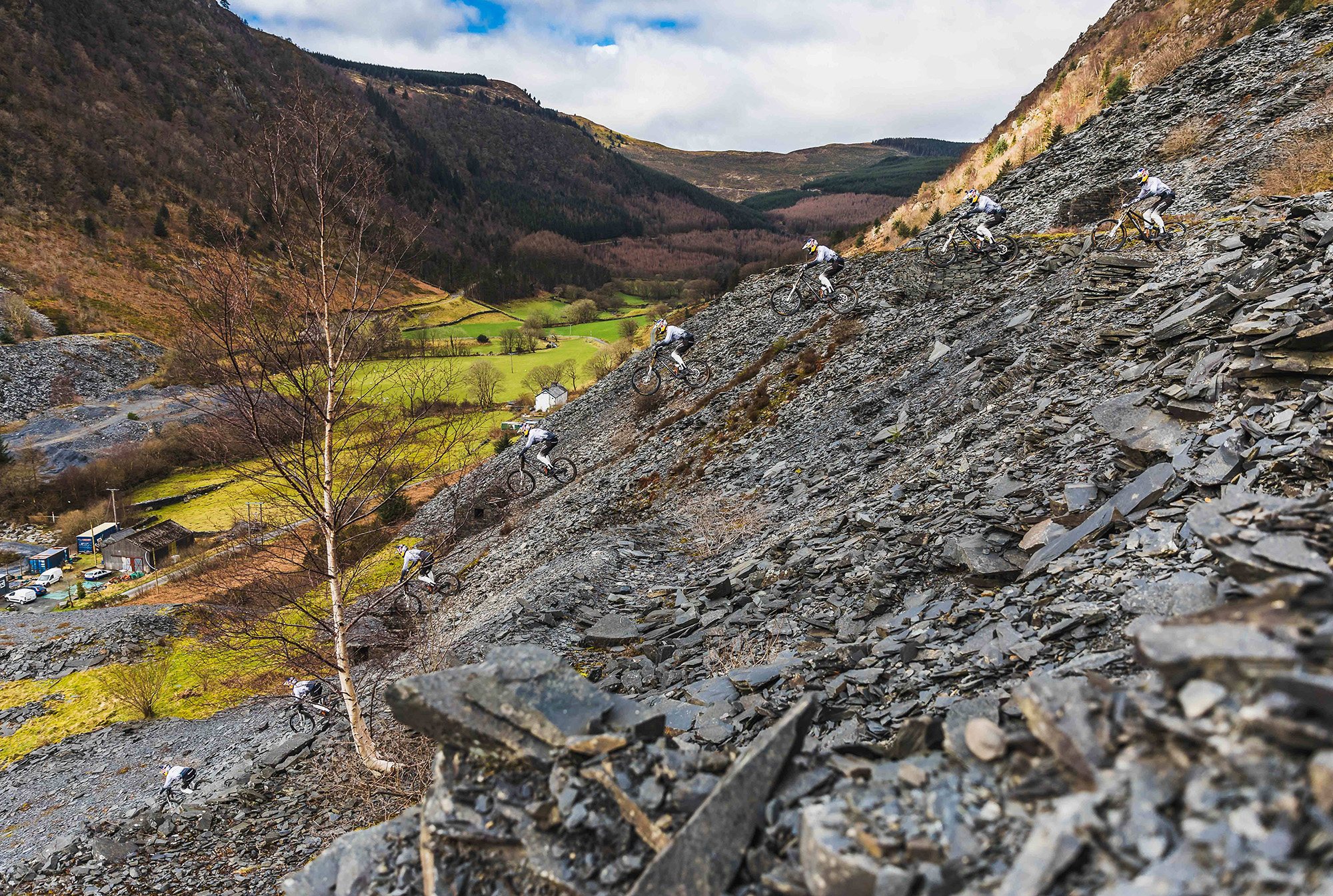 If it's on my mind when I'm at home and trying to relax, that's my kind of gauge of when I know I've built something pretty big. It's horrific!

Gee Atherton