Judging by the reaction of everyone as they got off this bike after their first loop, Kona appear to be onto more than just a winner with the new Process 153!
Fully grown men were losing their minds with excitement. And rightfully so. Kona essentially decided to put all their eggs in one basket in the hope to create their best ever trail bike range and it appears their gamble is about to pay off. Big time!
Ian Schmitt, Kona Product Manager, talks about why the brand decided to overhaul the original Process and how they ended up where they did with the all-new 2018 Process. 
You see, when Kona released the original Process back in 2014, it was instantly well received by rider's right around the globe and so the brand knew straight away that they were onto a winner. Interestingly, rather than focus on tweaking their original bike a little bit each year to keep the market happy, Kona decided to leave the original bike as it was, and they began working on completely overhauling the bike as a brand new machine. They sought to retain everything that was good about the original Process and make everything else around it countless times better.
Quietly behind the scenes Kona's team ended up investing three years of tireless R&D into developing and fine-tuning the new Process range. Only now, finally, the new bike is ready to be unleashed. Before its official launch, [R]evolution was recently invited to ride and experience firsthand the 2018 Kona Process 153 – and we can confidently tell you that the hype is real! We reckon this will be one of the absolute standout trail bikes on the market this summer.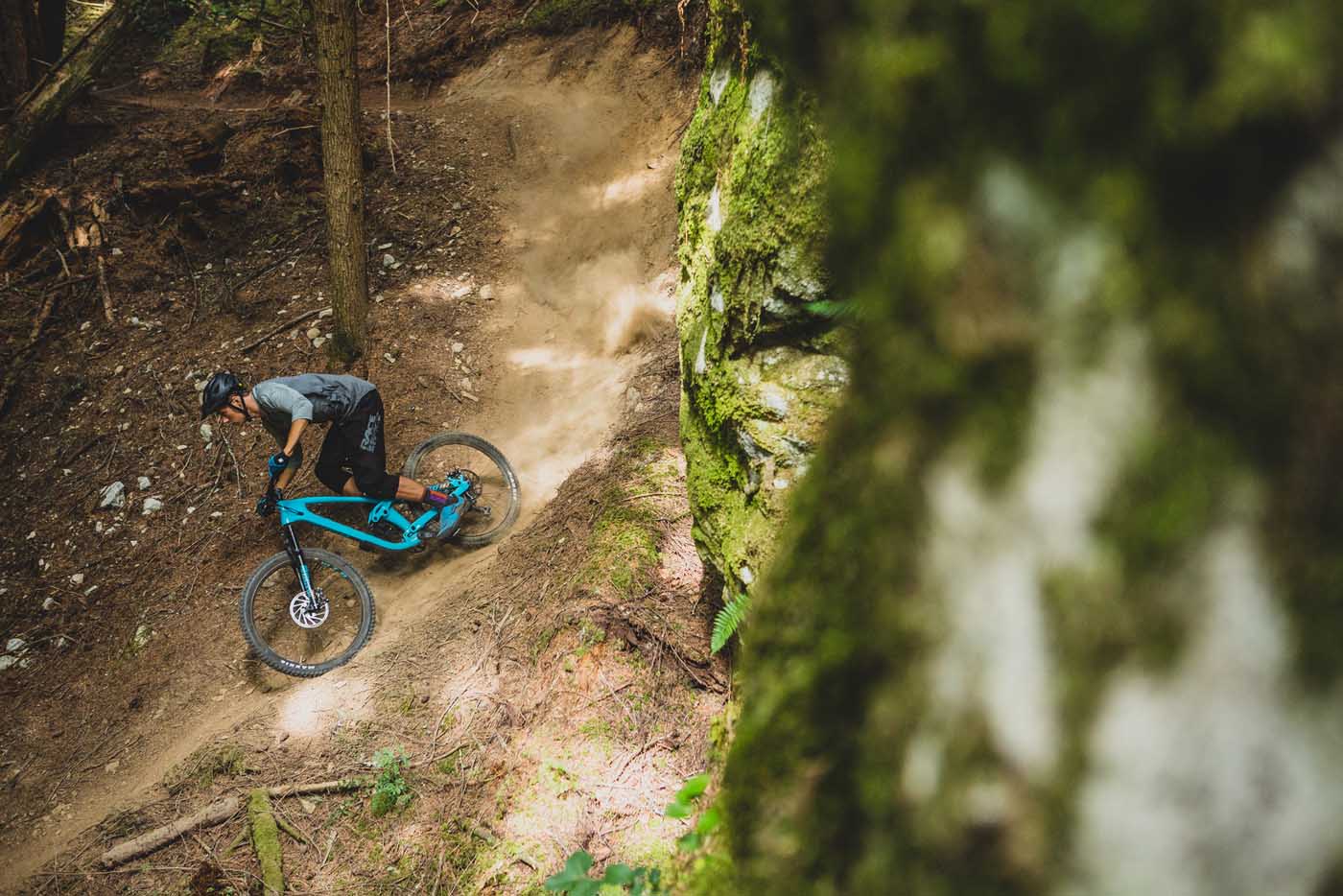 Key Features: 
(As the name suggests) 153mm of rear travel for both 27.5" and 29'er frames!
160mm front travel
Carbon and alloy frames offered in 27.5"
29'er frame alloy exclusive
Ultra-short 425mm chainstays on all 27.5" and 29'er frame sizes!
Trunnion mount Metric shock
Unique 3-piece locking pivot hardware
Boost 12×148 rear axle sizing
Tyre clearance for 2.5-inch rubber
1X drivetrain specific
ISCG05 tabs
PF92 bottom bracket
Warranty on alloy frame is lifetime!
Warranty on carbon frames is 3 full years
The new 2018 Process 153 line-up comprises of two families; the 27.5" range which consists of two carbon fibre frame (dubbed CR) models and one alloy frame model, as well as the 29'er range which is exclusively an alloy framed bike that will be offered in two models. In keeping with Kona's history, the top spec models are listed as DL which of course stands for 'Deluxe'.
In a nutshell, the new Process is perhaps the best pedalling 6 inch travel trail bike I've ever ridden. And I love that there's no need to flip switches or lockout the rear shock in order to bring it to life.
You just keep the shock wide open, full active, point the bike up a hill and off she gallops. Kona have achieved the bike's ridiculously efficient anti-squat pedalling characteristic by focusing on a few areas; they've raised the main pivot point, they've steepened the seat tube angle, reduced the chainstay length and finally, the main piece of the puzzle was to juristically manipulate the bikes suspension curve. Whilst Kona never set out to create a purebred enduro race bike when they designed the Process, the bike certainly does blast up hills with speed.
The Process 153 27.5
At a glance, the new Kona Process does share a very similar frame shape 'look', albeit much more scaled down, to the brand's popular Operator downhill bike.  The 153 frames have been designed to house the new breed of trunnion mount, metric sizing, and rear shocks. And a sweet looking carbon rocker link actuates the shock through its travel. This shock design allows shorter eye-to-eye shock lengths, and because the new frames use bearings in the upper pivot, there is less impeded movement than there would be with a DU bushing. One of the coolest design features on the new bikes is the unique design of the mounting hardware. In the interests of durability, large bearings are used in both main pivots, there are no threads in the carbon frame pieces and instead the pivots rotate on male and female axles secured by lock screws.
A credit to Kona's engineering team is that Process 153 27.5 and 29'er share many fit characteristics and geometry numbers. Both wheel size versions spec 425mm rear ends, both rock 76-degree seat tube angles, both have 66-degree headtube angles across all sizes and all bikes feature the same cockpit 'reach' figures when frames sizes are matched (medium 27.5" alongside the medium 29'er, etc.).
The Process 153 29er
When taking a closer look at the frames, you'll notice that the top end Process 153 DL and CR models feature a one-piece carbon monocoque front triangle which has been paired to a matching rocker link and seatstays. In the interests of durability, the chainstays have stayed in aluminium. Cable routing through the front triangle is fully internal and very silent whilst riding. Another really cool design feature is that a spare rear hanger is hidden on the backside of the removable plastic cable port window located just below the water bottle mounting. What a sweet idea! Speaking of water bottle mounting, a lot of riders will be pleased to hear that a full size water bottle will fit inside the front triangle on all frame sizes. Whilst on the topic of frame sizes, the 27.5" Process comes in 4 sizes; Small-XL and the 29'er Process is offered in 3 sizes; Medium – XL.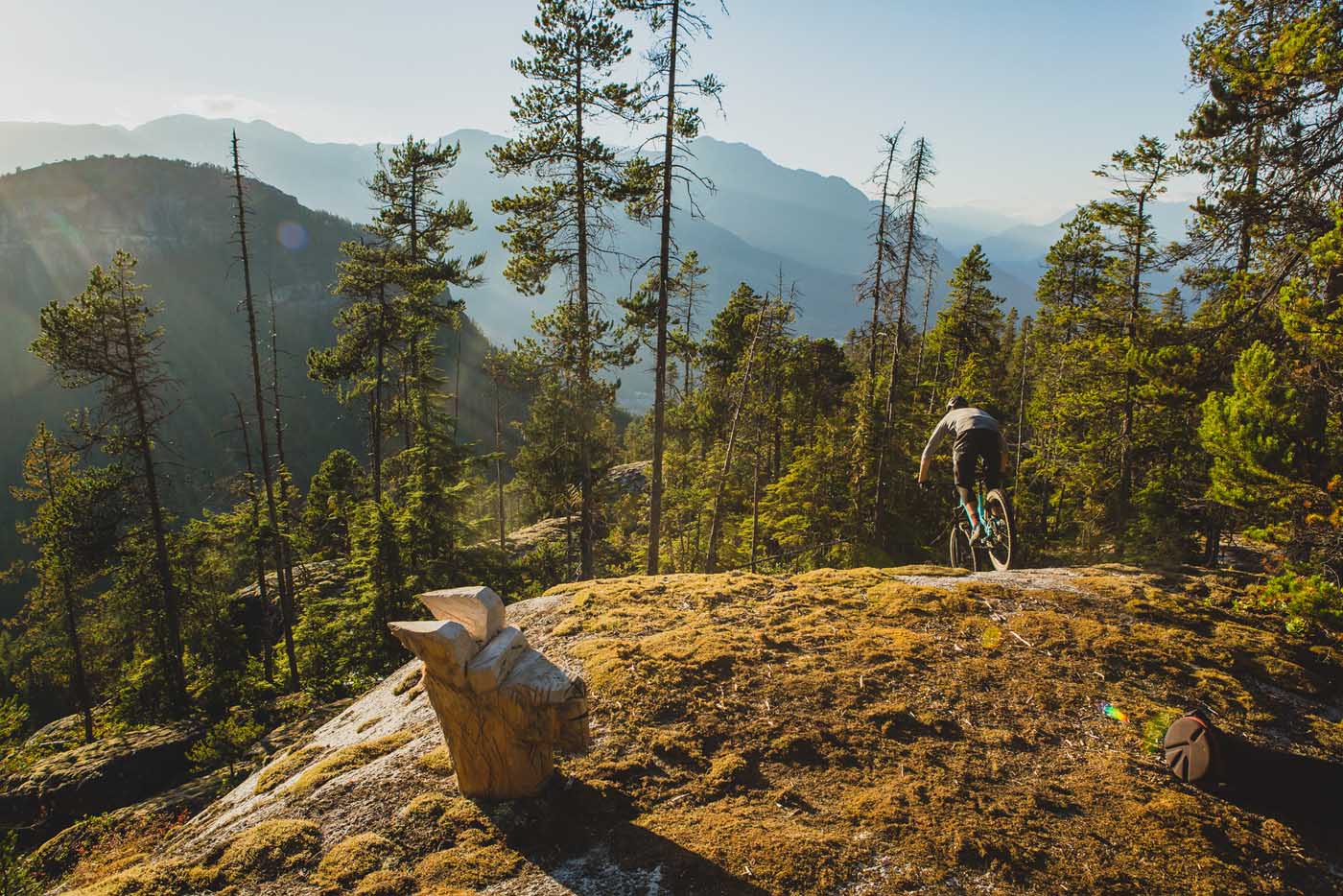 [R]evolution was fortunate enough to be granted a few hours of trail time on both wheel size Process 153's at Groupe Sportif's recent Australia dealer launch event. Keep an eye out for our upcoming spring magazine edition to read more about how each of the bikes rode. (Spoiler alert: we liked both of them A LOT!)
Words // JT
The range that will be offered in Australia this summer: 
Process 153 AL 29 $3999.00
For full specs and to check out the complete 2018 Kona range head to: www.groupesportif.com