Specialized have unveiled a brand-new ultra-light and ultra-compact e-Bike called the Turbo Levo SL. The SL is not a replacement for their super popular 'regular' Turbo Levo. Indeed, the SL has been designed to deliver a completely different style of ride performance. The Levo SL is the latest addition to Specialized 2020 Turbo range and it joins the current Kenevo and the Levo models to form one of the most impressive e-MTB line ups in all of mountain biking.
Sure it's great fun having a super powerful motor and massive batteries bolted into a bike so that you can just blast up every hill to your hearts content, however, Specialized came to realise that in fact there are a lot of riders out there who intentionally choose not to use even half of the total power assistance that their bikes are capable of, and on top of that those riders often only use a very small portion of their battery capacity each ride. Which got Specialized thinking, what if those riders didn't have to lug around all of that extra bulk that they're not using?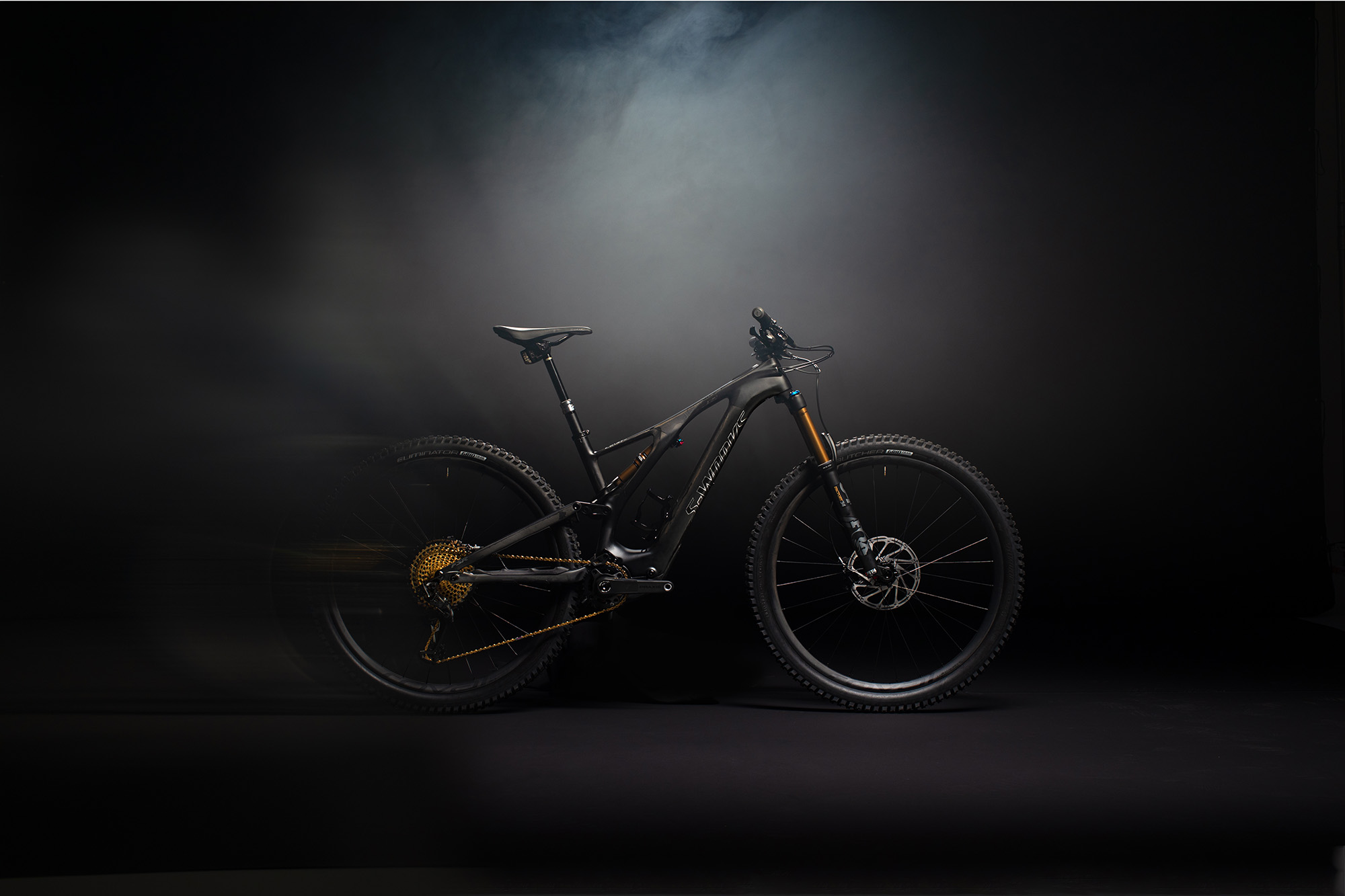 Enter the new Levo SL. An e-Bike for riders who want a little less electric power assist, because they want to be able to use their own leg power predominantly, and it allows them to shed as much weight from the bike as possible which delivers the kind of nimble, playful ride quality of a traditional trail bike.
So, what makes the Turbo Levo SL so unique? Well for starters is weighs just 17.3kg (in its lightest complete spec) which is insane for a legit e-MTB.
That makes the SL  4 full kilos lighter than the lightest model regular carbon Levo, and that is a bike that was already class leading in terms of light weight…
One of the key ways that Specialized have managed to delivery such a light package was that they developed an entirely new motor. Designed in California and engineered in Switzerland, the Turbo Levo SL 1.1 motor amplifies rider power up to 240 watts and 35Nm of both peak and sustained power. Or, in 'real world' terms the new motor doubles the power that your legs put into the pedals. Specialized claim the new SL 1.1 motor feels remarkably smooth and natural to pedal as there is no drag whatsoever from the motor which means that when the motor is turned off the cracks will spin just as freely as a regular MTB. The weight of the motor itself is just 1.95kg.
Of course the other key piece of the puzzle that makes the ultra-light weight power system possible is its battery. All Turbo Levo SL models use the same Specialized 320Wh internal battery. 320Wh is a lot less 'juice' than the majority of e-Bike batteries on the market, however a smaller battery is perfectly in keeping with the theme and intention of the SL's design. That said, for riders who want more range Speciazlied have developed neat little aftermarket 160Wh Range Extender batteries. They weight 1kg a piece and these can be easily fitted/integrated onto the bike's down tube and you can even fit 2 x range extender batteries at once which effectively doubles the bikes Wh capacity.
One of the most popular features of the regular Turbo Levo is the use of the Mission Control App and the good news is that the same system is showcased in the new Levo SL. By using the Smart Control feature of the Mission Control App you're able to tell the bike how far, or how long, you want to ride, as well as how much battery you would like to have left at the end of your ride. Smart Control then takes care of all battery management to reach those targets and make sure you get to the end of your ride without worrying about your battery going flat.
There are three assisted riding modes programmed into the SL; ECO, TRAIL, and TURBO. ECO mode matches your effort up to 30% of the motor's power, TRAIL mode matches your effort up to 60% of the motor's power, and TURBO mode matches your effort to 100% of the motor's power—or 240 watts. That said, all three assist modes can be tuned almost infinitely to personalize power levels via the Mission Control App.
When you take a glance at the silhouette of the SL chances are you'd think it was a regular Stumpjumper!?  If there really is a race going on at the moment amongst e-Bike frame manufactures to try to make their e-Bike systems so compact that finished bikes don't even look like e-Bikes, then Specialized are winning by a country mile!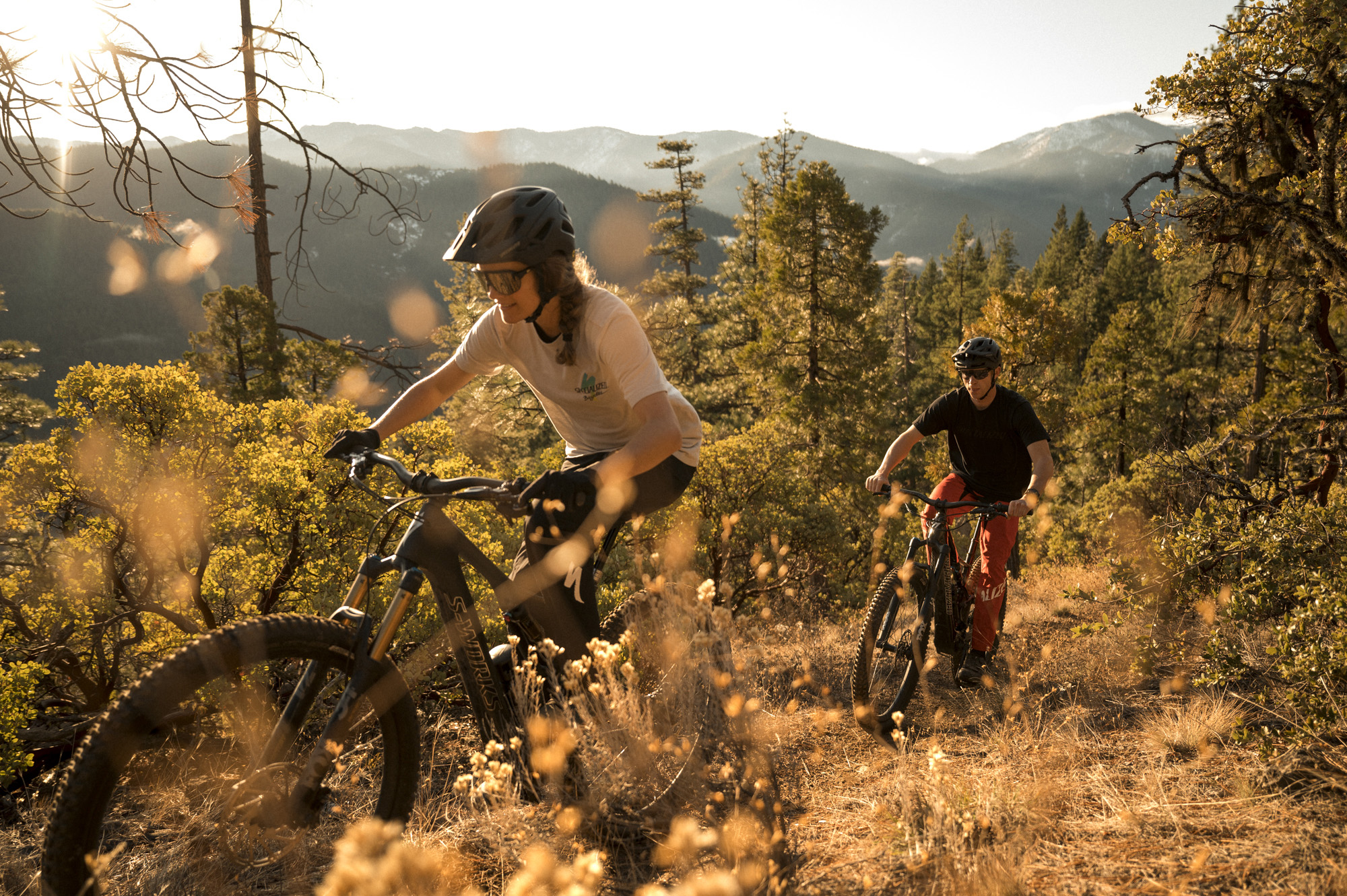 As is often the case these days with the intricate timing of new models being announced, the Turbo Levo SL will be available tomorrow (Wednesday 5th) instore at select Specialized dealers across the country.
The Levo SL will be offered in a choice of 5 models (4 carbon and 1 alloy) with pricing starting at $9,800 for the 'Comp' alloy complete and then sky rocking all the way up to $26,500 for the 'Founders Edition' which surprisingly is not made of 24 karat gold but rather it has been constructed using super light carbon fibre and boasts an assortment of the most ultra high-end parts ever to be complied on a production e-MTB.   
Frame Geo Chart
| | | | | |
| --- | --- | --- | --- | --- |
| Frame Size | S | M | L | XL |
| Stack (mm) | 606 | 606 | 633 | 647 |
| Reach (mm) | 415 | 435 | 455 | 480 |
| Head-Tube Length (mm) | 95 | 95 | 125 | 140 |
| Head-Tube Angle (°) | 66 | 66 | 66 | 66 |
| B-B Height (mm) | 348 | 348 | 348 | 348 |
| B-B Drop (mm) | 27 | 27 | 27 | 27 |
| Trail (mm) | 111 | 111 | 111 | 111 |
| Fork Length (full) (mm) | 560 | 560 | 560 | 560 |
| Fork Rake/Offset (mm) | 51 | 51 | 51 | 51 |
| Front-Center (mm) | 729 | 749 | 781 | 812 |
| Chain-Stay Length (mm) | 437 | 437 | 437 | 437 |
| Wheelbase (mm) | 1165 | 1185 | 1217 | 1248 |
| Top-Tube Length (horizontal) (mm) | 574 | 597 | 629 | 663 |
| Bike Stand-Over Height (mm) | 787 | 790 | 807 | 814 |
| Seat-Tube Length (mm) | 390 | 410 | 455 | 505 |
| Seat-Tube Angle (°) | 75.3 | 75 | 74.6 | 74.2 |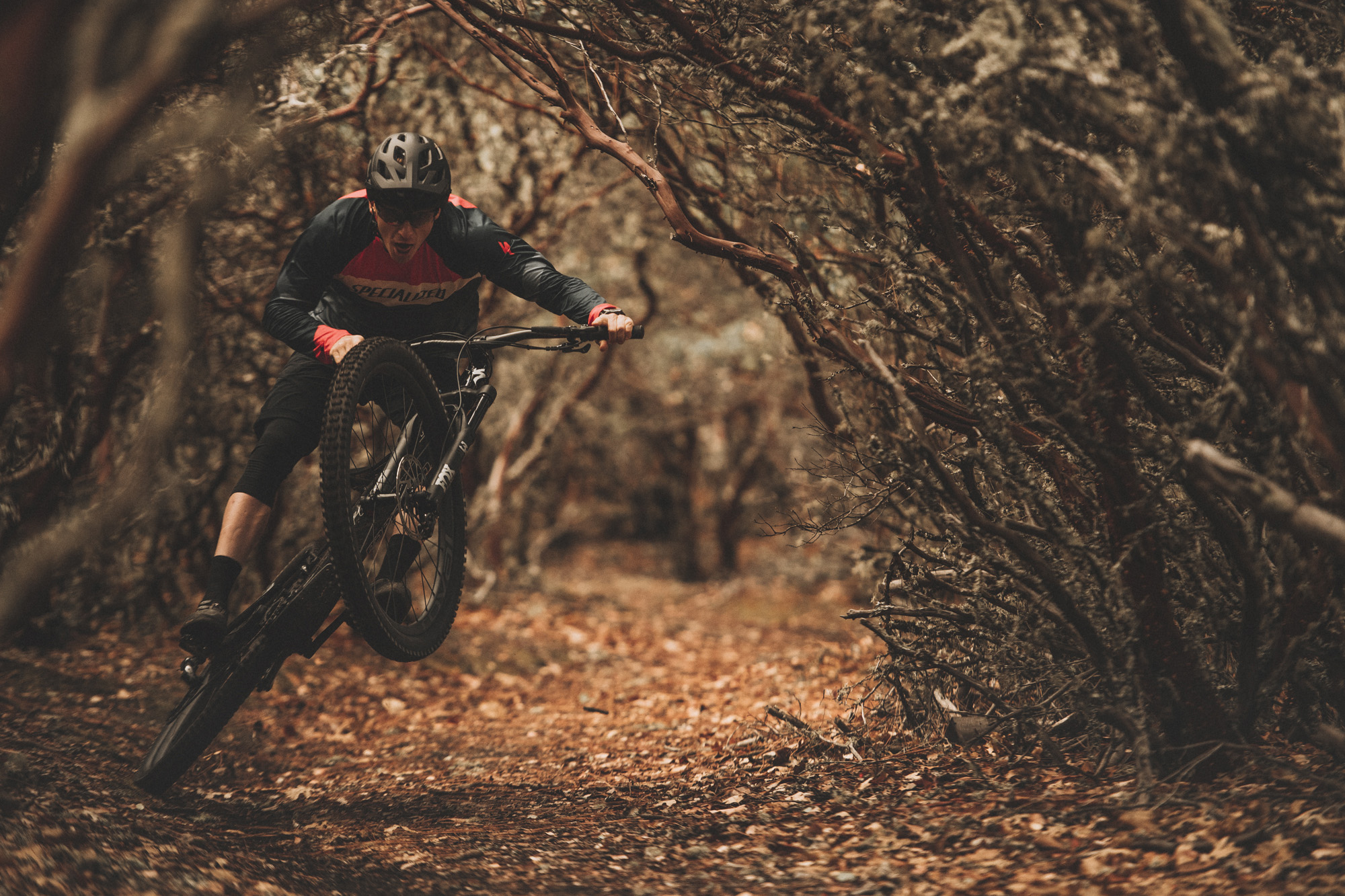 On a side note, it's pretty rad to see that Aussie rider Dave McMillan was picked as the lead rider for the new Levo SL campaign. You'll no doubt recognise his epic riding style is a bunch of the photos here and across the web and socials from other SL launch content. Also, a little birdy whispered in our ear that you'll see him headlining a couple of rather sweet web video aboard the bike which will be coming out shortly. Yeah Dave!
Key Features:
29'er exclusive
150mm travel front and rear
Full carbon and full alloy frame options
Brand new SL 1.1 motor
Super compact motor design
240 watt maximum power assistance
320Wh internal battery
17.3kg complete bike weight
Aussie Pricing:
LEVO SL COMP // $9,800
LEVO SL COMP Carbon // $11,200
LEVO SL Expert Carbon // $13,200
LEVO SL S-Works Carbon //– $19,000
LEVO LS Founders Edition // $26,995